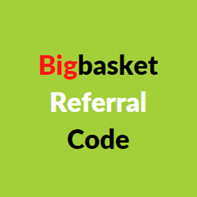 Who is the Owner of Big Basket?
Andres Walsh, 3 years ago
0
4 min

read
803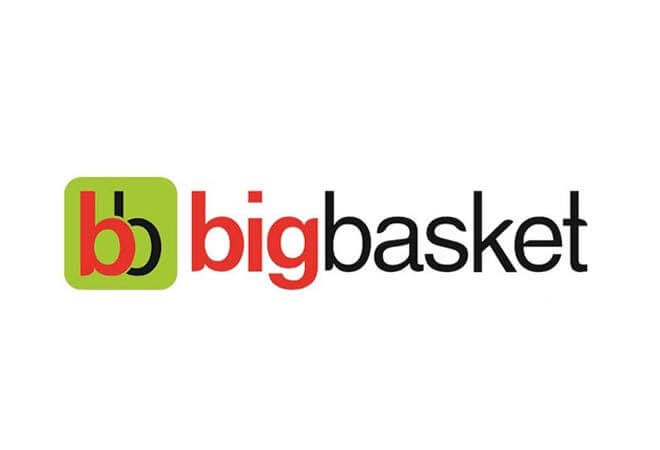 Covid-19 has been a boon to online business, and I am sure you must have also ordered your groceries from a big basket to skip going to the grocery store to stay safe. Big Basket is an online grocery delivery service based in India and has a headquarter in Bengaluru.
Who is the Owner of Big Basket?
Big Basket was founded in 2011 by five people – V.S Sudhakar, Hari Om, Vipul Parekh, Abhinay Choudhari, and V.S Ramesh. They came with the idea of delivering goods online, mostly found in a convenience store, home essential stores, and food supplies.
In 2019, they raised $ 150 million, taking a step forward in expansion and investments. They raised from many financial institutions to expand the company. However, Mirai Asset financial group (based in Korea), Alibaba group (based in China), and CDC group (based in the UK) financed the expansion that happened in 2019. They increased the valuation of the company to US$1 billion.
In March 2020, they also happen to acquire a micro-delivery firm that goes by the name DailyNinja. It was an online milk delivery app that was 100% acquired by Big Basket.
But recently, in February 2021, the TATA group successfully acquired the 68% stake in Big Basket for approximately ₹9500 crores (US$1.3 billion). So, with the major stakeholding, the TATA group is now the owner of the company.
TATA Digital bought the entire stakeholding from Alibaba.com and from some large non-promoter investors to become the major stakeholder. However, founding shareholders are still holding the position of stakeholders in the company.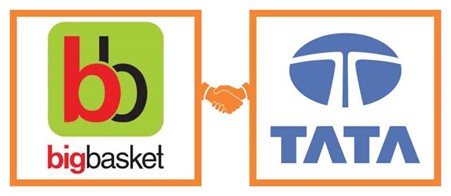 Behind the Success Story of Big Basket
Success story does not come easy. There is always a lot of hard work and a unique idea that opens the door to success. Before Big Basket came into existence, Fabmart.com was started by the 5 founder members in 1999. In 2001, they launched an online division, which gave exceptional growth to the company.
Meanwhile, they also happen to initiate a successive supermarket store, Fabmall which was later acquired by Aditya Birla group in 2006 and got converted into More after rebranding.
The five founders still wanted to go onboard with something bigger and better. With years of experience, they finally launched Big Basket in December 2011, and everyone knows about the happily ever after of the company.
Big Basket Referral Code
If you have not shopped from the big basket yet, here is another reason why you should do it now. Big Basket referral code is live which can increase the monetary value of your BB wallet by ₹2000.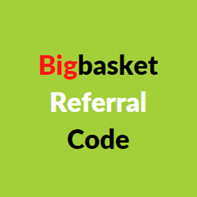 How to Find My BB Referral Code?
Download the Big Basket App
Click on the Menu.
Click on refer and earn option.
Invite your friends to sign up.
Get your own unique big basket referral code.
Enjoy your grocery shopping while sitting at home.
Brand Ambassador of Big Basket
ShahRukh Khan aka SRK is the brand ambassador of Big Basket which the company announced through thread of tweets back in 2015. With SRK walking in, the company got a global relatability. The company went crazy with its advertising strategies and covered opinion, outdoor, and radio to make sure they do not miss a single opportunity.
Fortunately, for Big Basket, their advertisements paid off. Today, they are delivering 2.8 lakhs (approx.) orders on a per day basis.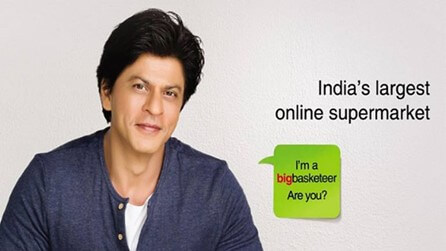 Future of Big Basket
With corona in every corner, online grocery orders are increasing like never. Big Basket was earlier facing issues in deliveries because of underestimated anticipations. But now, 1 to 1.5 lac delivery boys are working each day for customer satisfaction.
The industry is likely to grow even more in the coming years. Grocers are estimated to contribute 40% of business in online e-commerce and thus by 2024 become the biggest drivers of e-commerce industry.
To know more about the future of Big Basket with TATA, we will have to get in conversation with Goldman Sachs and Morgan Stanley as they are the advisors to Big Basket. That is not going to happen anytime soon so let us keep a watch on tweet threads from the founders and upcoming expansions.
Andres Walsh
My name is Andres Walsh and as far as I can recall, I have had only one passion in my life – a love of fixing things! Growing up, my friends and even my family members called me "wrench." The nickname has somehow stuck even through to my adult life.
Related posts
The Energy-Efficiency Advantages of Vinyl Window Replacement

Windows are more than just portals to the outside world; they play a significant role in determining the comfort and energy efficiency of your home. If you're looking to improve your home's energy efficiency, consider the advantages of vinyl window replacement. In this article, we'll... The post The Energy-Efficiency Advantages of Vinyl Window Replacement appeared […]