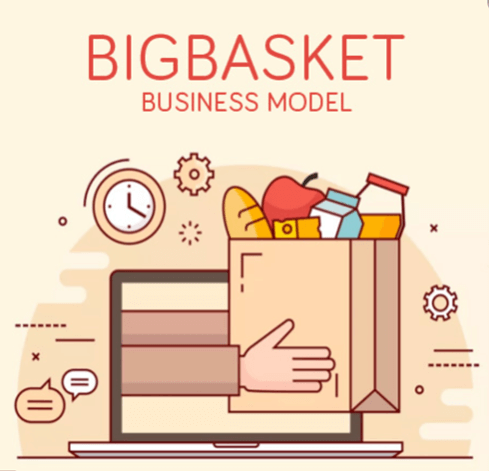 How BigBasket Works
Andres Walsh, 3 years ago
0
4 min

read
777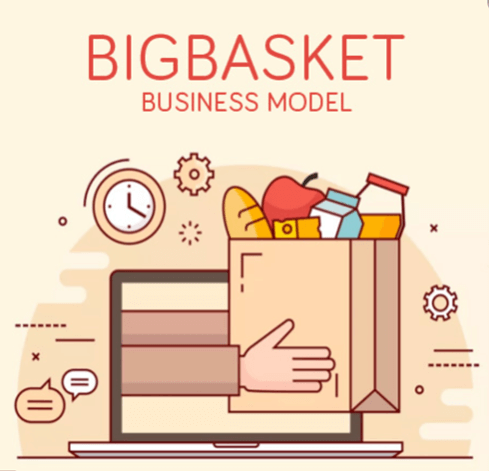 BigBasket is an e-grocery service that provides home essentials and food supplies to its customers. Founded in 2011, its motive is to provide its customers a hassle-free experience for exploring and shopping food and grocery from the comfort of their homes and on the tip of their fingers.
Let us look at the process by which BigBasket gets orders from the manufacturers and retailers to the doorstep of their customers.
Basic Business Model
Generally, e-grocery stores like BigBasket split up their business models into two – inventory led and hyperlocal-delivery.
BigBasket has more than two thousand tie-ups with local grocery markets, farmers, producers, vendors, and whole sell retailers in multiple cities all across India. This ensures the quick delivery of fresh food from a neighborhood store to the customers.
Fresh stock is bought from them, and the order is packaged at BigBasket, wrapped in the packaging of their company. Occasionally, they also provide local vendors with their packaging and other merchandise. In this case, the vendor will package the order themselves and provide the delivery service on behalf of BigBasket.
They make their purchases from leading suppliers, mills, and farmers. The products bought are then preserved in large-scale warehouses or small go downs.
For products that cannot be preserved, to stick to their policies of providing their customers with fresh items from the market, the stock is then never bought in bulk. Instead, it is always purchased according to the orders placed by customers and delivered to them.
This helps in preventing the food supplies from becoming stale. In Indian households, milk, eggs, bread, etc., fit in the norms of daily deliveries. BigBasket emulated this model with its service called the BBDaily.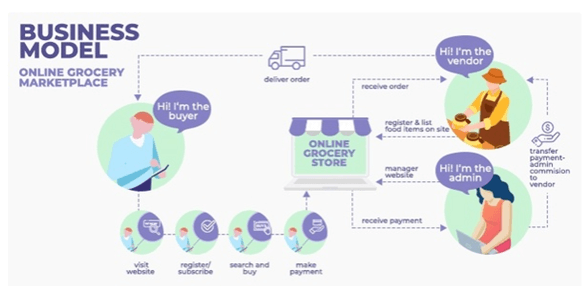 How Did BigBasket Make It to The Top of Their Game?
With the introduction of supermarkets in the Indian shopping systems, a lot of variety in terms of fruits and vegetables. BigBasket took notice of this in time and introduced the same variety on their website. The company also pays attention to the main food and groceries in demand about different local areas, towns, and even seasons.
The familiarity of food supplies made hassle-free with the options of online payments, app-based orders, and doorstep delivery services were what set it apart from other e-stores. Moreover, they managed to add private labels and introduce local stores onto their platform that really skyrocketed their business.
The delivery services at BigBasket begin early and end late. As early as 6 am, BigBasket tempos line up at loading bays to get stocked with 40 red and green crates of fruits, vegetables, groceries, toiletries, and even frozen foods each.
In less than an hour, each tempo is ready for its first round of deliveries. These tempos then go on to allocate supplies to the collection centers in different regions of the city, ensuring the availability of stock for when the orders arrive. The stock in the main warehouse is sourced all 365 days of the year.
Financial Model
The wholesale mandis open at 4 am. Personnel from BigBasket reach there and provides the company an early report on the prices. Once this is done, the personnel determine BigBasket's price offers for that particular day to the farmers in the collection center's vicinities. Another staff member ensures that the supplies of BigBasket are at competitive rates. Groceries and fresh fish products are a tentative $350 billion (around 23 trillion rupees) market in India.
Other Information
BigBasket mostly relies on their private products' label to increase their revenue and make maximum profits. It is based on the multi-city and multi-vendor model entirely. A proficient level of knowledge of online grocery shopping domains coupled with brilliant use of technology and a network of people has given BigBasket a massive one up in the industry of its kind.
To make the process of exploring options and shopping from BigBasket even less tedious, they have also come up with an application that their customers can use anytime from anywhere.
This is how BigBasket became the name of the game today in the e-grocery line. To explore and avail the BigBasket referral code today for receiving 2000 rupees on your online wallet, download the Big Basket App today.
Andres Walsh
My name is Andres Walsh and as far as I can recall, I have had only one passion in my life – a love of fixing things! Growing up, my friends and even my family members called me "wrench." The nickname has somehow stuck even through to my adult life.
Related posts
The Energy-Efficiency Advantages of Vinyl Window Replacement

Windows are more than just portals to the outside world; they play a significant role in determining the comfort and energy efficiency of your home. If you're looking to improve your home's energy efficiency, consider the advantages of vinyl window replacement. In this article, we'll... The post The Energy-Efficiency Advantages of Vinyl Window Replacement appeared […]