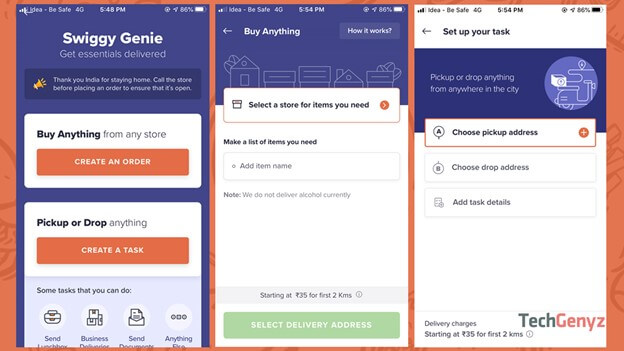 What Is a Swiggy Genie? 
Andres Walsh, 3 years ago
0
4 min

read
821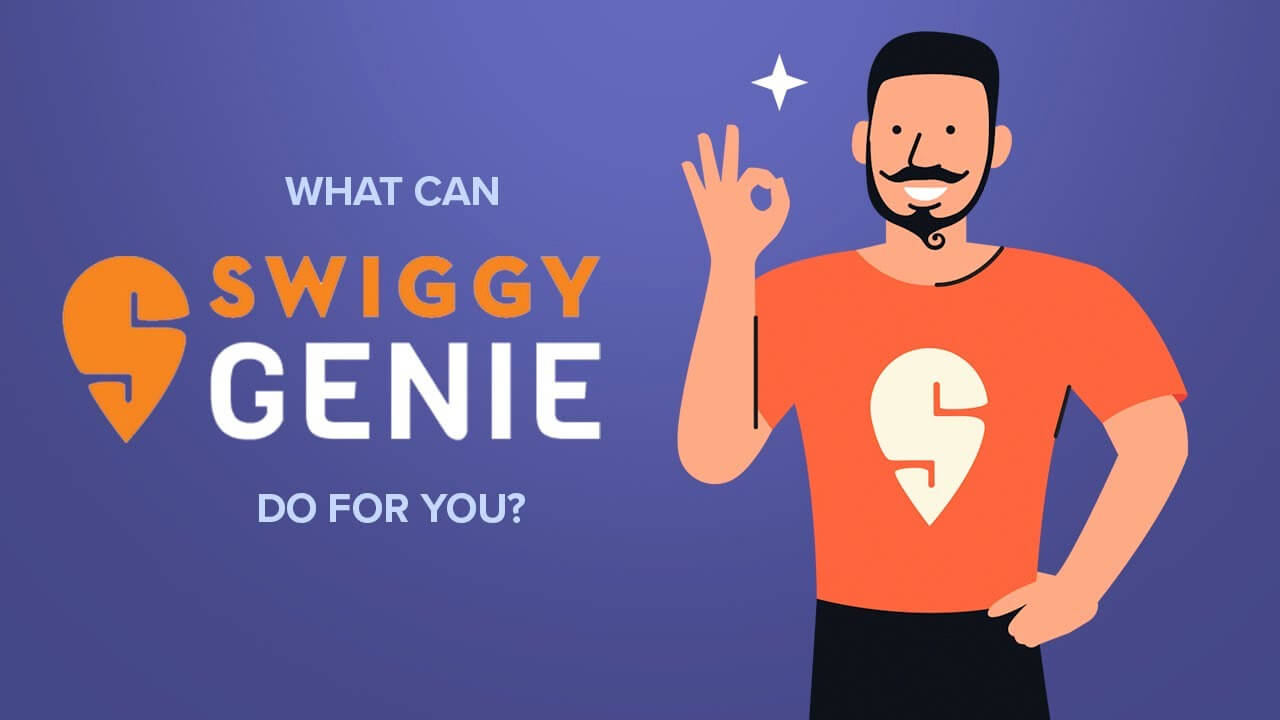 Swiggy is paving its way in more businesses and expanding its horizon. Swiggy genie is one such effort by the food online store company; Swiggy.
The Swiggy genie was an idea of a delivery service which is to relocate anything such as lunch boxes, documents, laundry, items for repair, shoes, stationery, and other materials from one location to another from anywhere in your city.
The service is an interactive approach and has been a successful approach as of now. The end-users are happy with the user interface and its service.
Swiggy Genie helps the users to send food, clothes, legal and other important documents, electronics, and a whole lot more from one place to another, from personal to professional importance.
Your genie can also buy anything from any store in the city; from stationery items to personal care, food from distant restaurants and bakeries, and anything else and get it safe at your doorstep. Covid-19 has given a big business idea to Swiggy.
The Idea of Using Swiggy Genie Is to Have the Following Problems Vanish Away:
Fear of getting the coronavirus if you step out of the house.
Fear of missing out on something important at your house or office and being locked in during a pandemic.
Fear of losing somebody of importance in the family because of a small mistake when going in public.
What Swiggy Genie Offer?
Swiggy genie ensures the safety and security of anything from personal to professional importance. This helps in bringing belief in the customers and attracting more potential clients.
Swiggy genie give on-time delivery as promised, as always.
Zero contact delivery, well sanitized and always takes full precautions during the travel.
Safety from the coronavirus 
No breaks in earning potential of the people due to lockdown.
Low-cost service and easy-to-use interface.
Steps to Use Swiggy Genie?
To start using Swiggy Genie, you must have the latest version of the app installed on your device.
After installation of the application – open the Swiggy app and find the 'Pickup or Drop anything" option.
Now, tap on the "Create task" button in the app.
Now, enter some details such as Pickup location, drop location, and task details, fill them accordingly and make sure you do not do any mistake here, or even if you did give a call to your delivery guy.
For task details one can also click a picture of the item for delivery, this would make it easy and secure. To explain furthermore – if the task is to deliver lunch to the office, then you can click the picture of the lunch box. 
The last and most satisfying step is to tap on the "Place Order" button and your Swiggy Genie will do the rest for you.
Your Swiggy genie is just a click away, just like the genie in the lamp. Your wish is our command, Swiggy genie claims.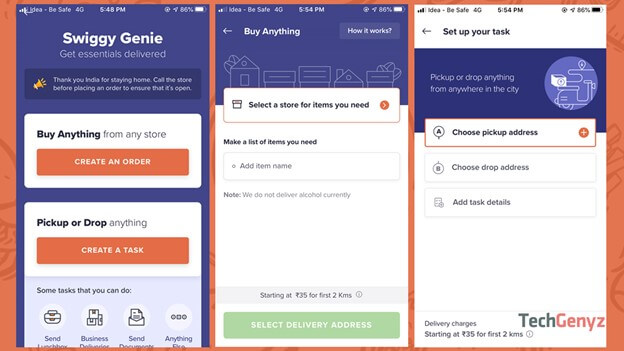 What Does Swiggy Genie Charge?
Swiggy Genie charges start with Rs. 40 for the first two kilometers, then the fare increases with the rise in kilometers as per terms and conditions.
You can save some of the money using Swiggy Referral Code
What Is Exactly Your Swiggy Genie?
Swiggy Genie provides an interface and security to get orders from a nearby store or other pickup and drop locations to send or receive packages from anywhere across the city. The service applies charges based on the total distance between the pickup and drop points.
Initially, Swiggy Genie was operational in big cities such as Bengaluru, Chandigarh, and Mumbai. Whereas the company is busy enhancing the touch of the company. This is a great attempt to make delivery service available at a cheap cost with belief that the item delivered is safe and secure.
The expansion of Swiggy Genie would give a competition to the company called Dunzo that is popular for enabling package and order deliveries.
Swiggy Genie and Covid-19
From the Swiggy go feature, Swiggy has introduced a new feature "Swiggy Genie". Which is an in-demand service during covid- 19. The company provides safe and secure delivery of an item of everyday importance, glossary, and whatnot.
The company tweets a beautiful message, marketing this interface Swiggy genie.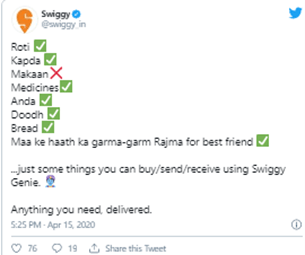 Andres Walsh
My name is Andres Walsh and as far as I can recall, I have had only one passion in my life – a love of fixing things! Growing up, my friends and even my family members called me "wrench." The nickname has somehow stuck even through to my adult life.
Related posts
Are Marble Kitchen Countertops a Good Idea?

When it comes to kitchen countertops, nothing exudes elegance quite like marble. Its natural beauty and timeless appeal have made it a popular choice among homeowners. But is it a good idea to have marble countertops in your kitchen? Let's explore the advantages and disadvantages.... The post Are Marble Kitchen Countertops a Good Idea? appeared […]