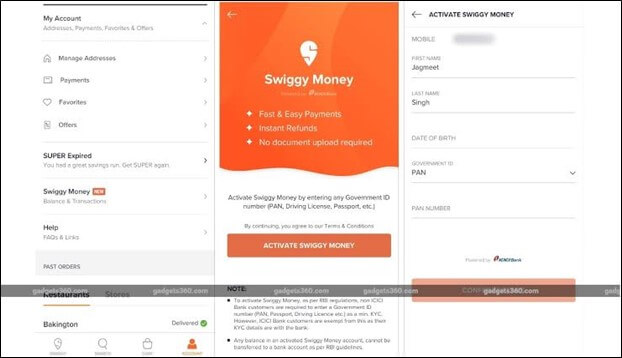 How Do You Activate Swiggy Money? 
Andres Walsh, 2 years ago
0
4 min

read
861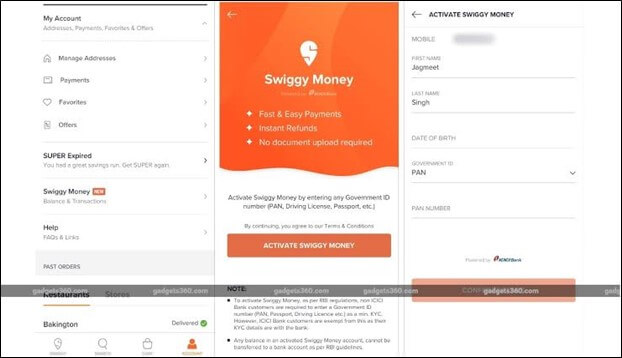 Food is an instant mood booster for a lot of us. And therefore, the increasing modernization has introduced us to various online platforms that tend to be our hunger saviors. They are just a click away. Technology has brought the world closer.
Every platform is offering its best to grab its consumer's attention. Today in this article, we will be discussing something very similar about India's currently biggest food delivery app Swiggy.
Swiggy app has recently introduced its own wallet named Swiggy Money.
This introduction makes a lot of heads turn as it provides the finest ease and comfort to consumers while making a payment using their wallet- Swiggy Money. They have introduced a split money payment method too. Let us directly dive in for more details and find out its amazing features and benefits that it offers its consumers.
What is Swiggy?
Swiggy is an online food ordering and delivery platform in India. It is the country's largest online food ordering & delivering a platform that has served in more than 300+ cities. This private company was founded in 2014 which is currently headquartered in Bangalore.
Swiggy is operated by Bundl Technologies Private Limited. In 2019, Swiggy also launched an instant pickup & drop service under Swiggy Go. It operates to provide services like transferring laundry, documents, or any other similar stuff from consumers to business clients or other relevant places. Sharing Swiggy referral code to your known people and convincing them to download using your referral code gives you quite a benefit when they place their first order.
Similarly, Swiggy has always been customer friendly and provided services that major of the time proved to be beneficial for them.
What is Swiggy Money?
Swiggy recently introduced its very own wallet named Swiggy Money. This new introduction in the app allows customers to make easy and safe transactions while ordering their favorite food. 
The Swiggy wallet or Swiggy Money has partnered with the ICICI Bank so that the customers can make easy transactions feeling secure and confident in terms of their privacy.
The customers who have no accounts with the ICICI bank need to provide their government ID details. There is no actual need of uploading any picture of your Government IDs; One can provide the ID number and can get their Swiggy Money activated.
Furthermore, Swiggy Money also allows you to make payments using their new feature "Split-Pay." This means you can pay a part of the payment from the Swiggy money wallet, whereas the remaining part of the payment can be done using their other modes of payment available. Swiggy Money is especially focused on providing instant refunds to its customers.
Usually, Swiggy Money was made available for restaurant orders only. But soon, the company also plans to make it available for paying orders made through Grocery, Genie, POP, and other offerings as well.
How is Swiggy Money Beneficial for Us?
Although there are various online food ordering and delivering platforms that provide a wide range of options while making a transaction. But none to date had their own wallet that took responsibility for the transaction and provided such a safe and secured variety of options while making a transaction.
Swiggy, by introducing Swiggy Money, kind of walks a step closer to their customers in establishing trust and comfortability. Using Swiggy Money will enable quick refunds, allow us to carry split payments, and provide a safe transaction platform.
These are the essential aspects that we look for while making an order. And these aspects are certainly reached with flying and effective colors by Swiggy. So, using Swiggy money will be very efficient and effective in the long run.
How to Activate Swiggy Money?
Well, by now, we are all hyped with the concept of Swiggy Money and are instantly wanting to activate it. Then what are you waiting for? Just go ahead and get it activated. But confused, how to get your Swiggy Money activated? Do not worry. We are here for your help. Below given are the easiest steps that you can follow and get your Swiggy Money activated. So, let us get started.
Get your Swiggy app downloaded.
Register yourself on the app.
Go to the Account icon
Choose the "Swiggy Money" option placed above the option "Help".
Then fill in your essential details like Name/DOB/Government ID (PAN/Driving license/Passport/Voter Id/Aadhar) and click to confirm details. And your Swiggy Money is activated. 
Following these simple steps, you will be easily able to enable and use your Swiggy Money.
Conclusion
Swiggy Money is an innovation that Swiggy online food order & delivery has brought practice. It provides safe transaction options and allows the customers to experience the customized and efficient flow of food ordering and delivery.
So, this feature is worth trying as split-pay and instant refund is the feature's focus. These features make ordering and delivery very convenient and easy to the customers; hence Swiggy Money is extensively used.
We hope this article proved to be beneficial in helping you know everything about Swiggy Money and allowed you to get easy access to its activation.
Happy Reading!
Andres Walsh
My name is Andres Walsh and as far as I can recall, I have had only one passion in my life – a love of fixing things! Growing up, my friends and even my family members called me "wrench." The nickname has somehow stuck even through to my adult life.
Related posts
Benefits of a Moving Company

Moving can be an exciting yet daunting task, and if you've ever relocated to a new home or office, you know that it involves more than just packing your belongings into boxes. It's a process that requires careful planning, organization, and physical effort. This is... The post Benefits of a Moving Company appeared first on […]