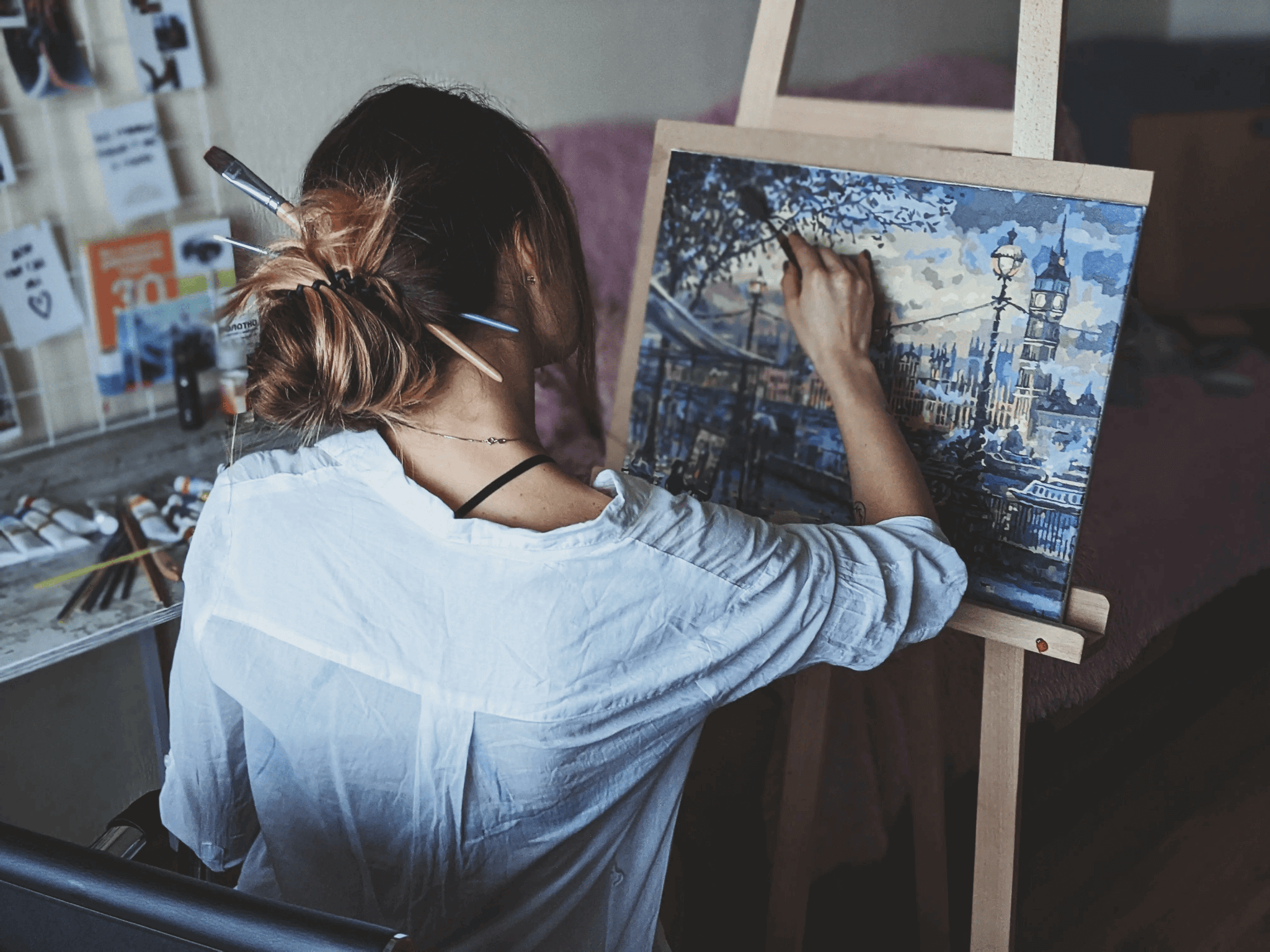 Art is a universal language that speaks to people across different cultures, ages, and backgrounds. Art is an expression of creativity and imagination, and it can evoke emotions, inspire, and uplift people. Art can be found in many forms, including paintings, sculptures, photographs, prints, and digital art.
If you are an art enthusiast, collector, or just someone who appreciates art, you know how important it is to find a reliable art provider that can meet your needs and expectations. Choosing the best art provider can be a daunting task, but with the right knowledge, you can make an informed decision.
In this blog post, we will discuss some of the factors to consider when choosing the best art provider. By the end of this post, you will have a better understanding of what to look for when choosing the best art provider.
Research the Art Provider's Reputation
The first factor to consider when choosing an art provider is their credibility and reputation. In today's digital age, the internet has made it easier than ever to purchase art online. From paintings to sculptures, there are countless art providers available at the click of a button.
However, not all online art providers are reliable, and some may be fraudulent. Therefore, it is essential to verify the credibility of an art provider before making a purchase. So before making a purchase from an art provider, it is crucial to research their reputation.
You can look for authentic reviews and testimonials from previous customers to gauge their level of satisfaction. Reviews can give you a glimpse of the quality of the art provider's products and services. Reading reviews from other customers can help you determine if an art provider is worth your money and time.
You can also check the provider's rating on third-party platforms like Yelp and Google Reviews. However, it's important to consider that some reviews may be biased or fake, so it's essential to read them with a critical eye.
Different Art Services Provided
The next factor to consider is the different art services provided by the art provider. Some art providers specialize in specific types of art, such as paintings or sculptures, while others offer a wide range of art services. It's important to choose an art provider that offers the services you're looking for.
For example, if you're interested in purchasing prints, you should look for an art provider that specializes in printmaking. If you're interested in purchasing paintings, you should look for an art provider that offers painting services. So, you can browse their online galleries to see if their style aligns with your preference before making the final call.
That's not all! Customization is essential when it comes to art. You want to find a provider that offers customization options that allow you to tailor the art to your preferences. 1st Art Gallery offers customization options for its customers.
Customers can choose the size of the reproduction, the type of canvas, and the frame style. They also offer custom orders, allowing customers to request reproductions of specific artworks that are not currently listed on their website.
Shipping and Return Services
Shipping services are also an important factor to consider when choosing an art provider. A reliable art provider should have a good shipping system to ensure that their products are delivered to their customers on time and in good condition.
This means you know their shipping options, delivery time, and shipping fees. You should also check if they have a return policy in case the product arrives damaged or does not meet your expectations or what had been promised to you.
For instance, 1st Art Gallery offers a satisfaction guarantee to its customers. If the reproduction does not meet the customer's expectations, they can return it for a refund or exchange. This guarantee gives customers peace of mind when purchasing a painting reproduction from 1st Art Gallery.
Customer Service
Customer service is another essential factor to consider when choosing an art provider online. A reliable art provider should provide excellent customer service to ensure that their customers are satisfied with their products and services.
When looking for an art provider, you should consider their responsiveness to your inquiries and how they handle customer complaints. You can test their customer service by sending them an email or calling their customer service hotline to ask questions about their products and services.
The famous 1st Art Gallery offers remarkable customer service to provide assistance throughout the ordering process. If you are wondering whether to get the replica art or get one completely customized, or you are not sure about the artistic style, the 1st Art Gallery representative will walk you through the process and clear your doubts in no time.
Plus, they also provide updates on the status of the order, so customers know when to expect their reproduction.
Conclusion
In conclusion, choosing the best art provider online requires research, consideration, and attention to detail. By following the tips outlined in this post, you can find an art provider that delivers high-quality, customized art that aligns with your preferences.
Homeowners Guide to Black Mold Removal in Toronto

Learning that you may need black mold removal can be outright scary for many homeowners. Black mold is also known as toxic mold, which has been portrayed in the media as a threat to people, animals, and children. The truth about black mold is a... The post Homeowners Guide to Black Mold Removal in Toronto […]