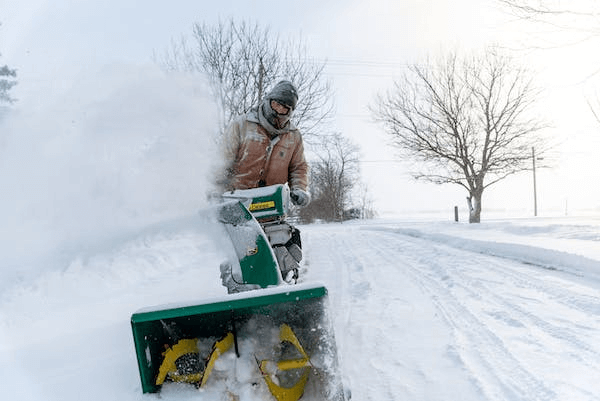 A snow blower can be a godsend in an area that gets a lot of snow. In many areas, it's not just nice to have a snow blower – it's necessary. With a snow blower, you can clear a large driveway in a fraction of the time it would take to use a shovel, and without risking a heart attack.
But what kind of snow blower should you buy? It depends on how much snow you get and how heavy and deep your snowfalls tend to be. A small, single-stage snow blower won't be powerful enough to move deep, wet, heavy snow. You may need a two- or three-stage snow blower if you live in an area that gets a lot of snow.
Consider How Much Snow You Have to Move
When it comes to choosing a snow blower, you absolutely need to think realistically about how much snow your area gets and how deep it gets. If you're getting more than six inches of snow at once at any given point during the winter, you will need a more powerful two- or three-stage snowblower. If you have a large area to clear of snow, a more powerful snow blower will get the job done faster.
If you get 12 inches or more of snow sometimes, buy a two-stage snow blower. These machines are heavy-duty enough to handle deep, wet snows on driveways that can accommodate up to six cars. If you get snow falls 18 inches or deeper sometimes, get a three-stage snow blower – these machines are absolute beasts that can handle deep, heavy, wet snow on driveways large enough to accommodate twelve cars.
Choose a Single-Stage, Two-Stage, or Three-Stage Machine
There are three kinds of snow blowers: single-stage, two-stage, and three-stage. A single-stage snowblower has only a single auger that scoops up snow and moves it into the chute. That's why these snow blowers can only handle about six inches of snow. They tend not to be great for gravel driveways, either – they have a tendency to scoop the gravel up as well as the snow. Single-stage snow blowers are best for areas that only get light snow.
The top snow blowers for most homeowners are going to be two-stage models. Two-stage models have an auger in the tub and an impeller in the chute, so they can cut through deep snow and throw it up to 35 feet to the side. They have the engine power to tackle fairly deep, heavy snow. In fact, unless you live in a very rural area where large drifts and ice are a concern, or you can get 18 inches or more of snow in the winter, a two-stage snow blower should be sufficient to your needs.
If you do get a lot of heavy, wet snows more than 18 inches deep, or have a lot of drifting or ice accumulation, a heavy-duty three-stage snow blower is for you. Three-stage snow blowers have an auger in the tub, an impeller or fan in the chute, and something called an accelerator that forces snow through the impeller and into the chute. These models can shoot snow 40 feet or more to the side.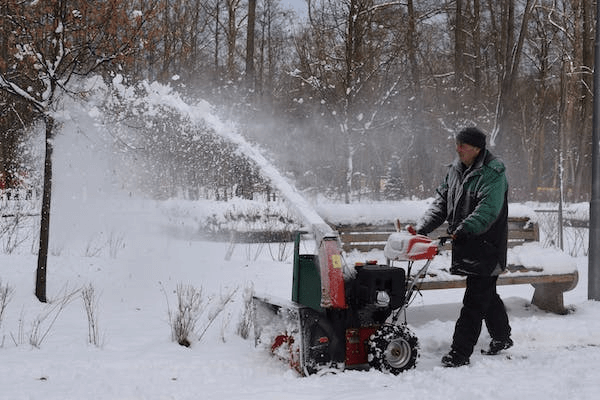 Snow blowers come in various widths ranging from 24 inches all the way up to 30 inches. The wider your snow blower tub, the wider a path it can clear and the faster you'll get the job done. Measure the width of your driveway so you can buy a snow blower that's one-quarter to one-third as wide, and clear your driveway in just three or four passes.
Get the Features You Need to Get the Job Done Quickly
These days, you can get a lot of features on a snow blower. The fanciest models have heated handles, push button or joystick chute rotation, airless never-flat tires, and power steering. You might not need all of the bells and whistles, but some features will help you get the job done faster than others.
For example, at the end of each pass, you're going to need to turn your snow blower around and readjust the chute. Power steering will make it easy to maneuver the snow blower without throwing your back out. Automatic chute controls can save you a lot of time adjusting the chute. And a headlight can be an important safety feature when you're moving snow in the dark, as you will be many mornings and evenings.
A snow blower can really take a lot of the labor out of moving snow, but only if you buy the right one for your needs. Shop carefully for your new snow blower, and choose a model that can give you the power you need to move however much snow Mother Nature sends you.
Are Marble Kitchen Countertops a Good Idea?

When it comes to kitchen countertops, nothing exudes elegance quite like marble. Its natural beauty and timeless appeal have made it a popular choice among homeowners. But is it a good idea to have marble countertops in your kitchen? Let's explore the advantages and disadvantages.... The post Are Marble Kitchen Countertops a Good Idea? appeared […]