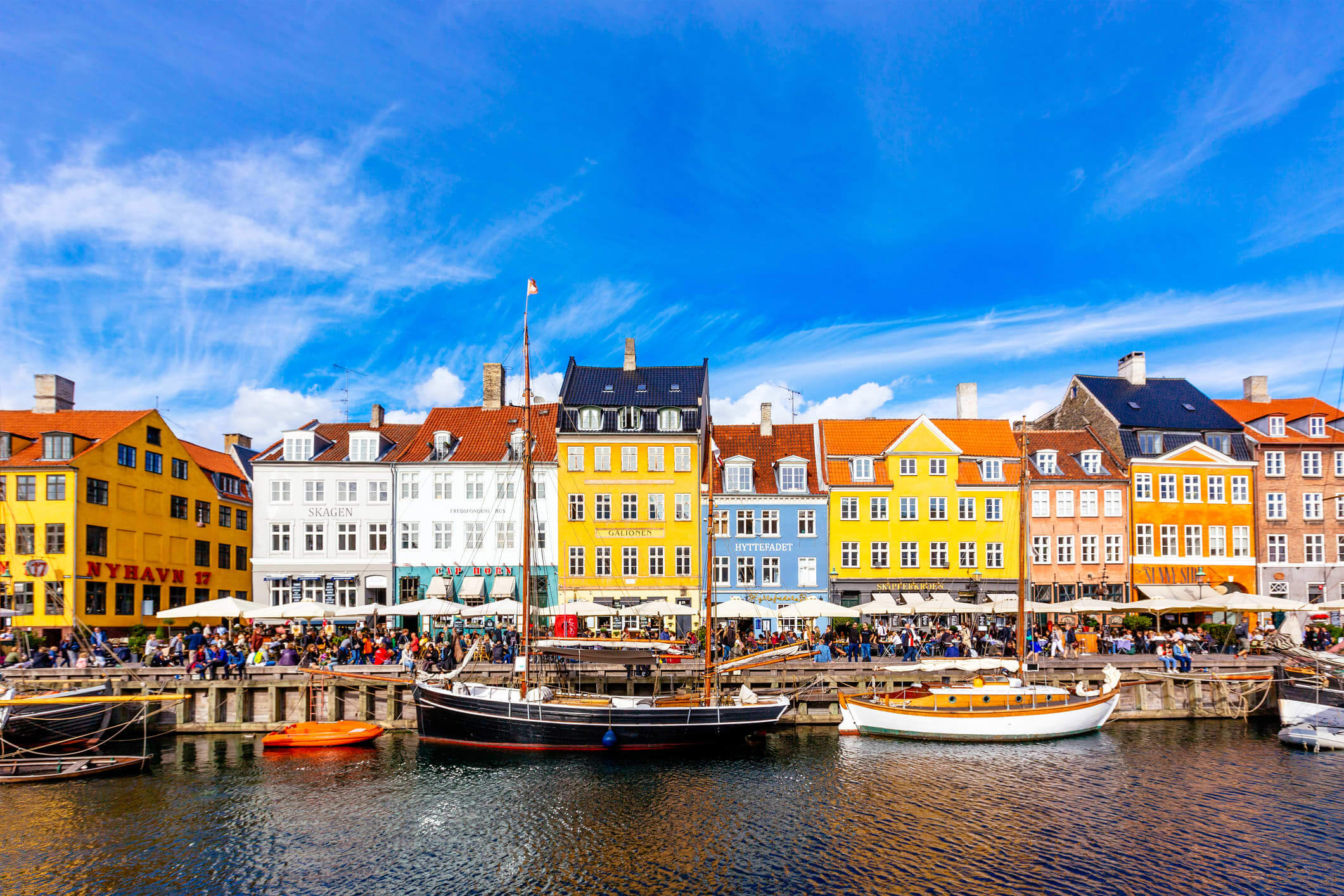 Are you prepared to live your best professional life in one of the most dynamic cities in Europe? Look no further than Copenhagen, where the work-life balance is excellent and makes you forget you are at work.
From the colorful homes of Nyhavn to the twisting canals of Christianshavn, Copenhagen provides a unique combination of work and pleasure that will make your stay here memorable. In order to complete the business travel experience, make sure to check these furnished-ready apartments in Copenhagen.
Put on your finest business casual attire and prepare to learn the keys to leading a successful professional life in Copenhagen. From the finest sites for networking to the tastiest smørrebrød, we have you covered. Let's dive right into it!
Making the Most of Your Time in Copenhagen
From gorgeous canals to delectable Danish food, Copenhagen offers something for everyone. Here are some of our top picks for making the most of your stay in Copenhagen.
Enjoy Danish Cuisine on a Guided Food Tour
A guided food tour is one of the most remarkable ways to taste Danish cuisine. In Copenhagen, you may sample everything from traditional smørrebrød to trendy Nordic cuisine.
Visits to local markets, specialized food stores, and restaurants are often included in the excursions, giving you a flavor of the city's gastronomic culture.
Visit Tivoli Gardens
Tivoli Gardens is an absolute must-see in Copenhagen. This old amusement park, which has been open since 1843, provides a variety of classic rides, attractive gardens, and live shows. Tivoli Gardens is guaranteed to please you, whether you're traveling with children or are simply young at heart.
Hop on a Canal Tour
A canal trip is an excellent opportunity to explore the city from a new angle. You may take a boat around Copenhagen's canals, seeing the colorful buildings and historic sites from the sea.
Visit Nyhavn
With its lovely shoreline flanked by colorful buildings, Nyhavn is one of Copenhagen's most recognizable sites. It's an excellent location to sit back and relax with a coffee or a drink while watching the world go by.
Explore Copenhagen by Bike
Cycling around Copenhagen is a popular way to view the city's attractions. In Copenhagen, there are several bike rental firms, and the town has dedicated bike lanes, making biking a safe and fun mode of transportation.
Explore Freetown Christiana
Freetown Christiana is a distinct Copenhagen neighborhood recognized for its alternative lifestyle and counterculture. There are many artists, musicians, and craftspeople in the region and numerous stores and cafés to visit.
Enjoy the Street Food at the Markets and Food Halls
Copenhagen's food markets and halls are excellent places to sample Danish cuisine. A vast range of cuisine is available, whether you seek street food, fresh fruit, or gourmet sweets. Torvehallerne and Paper Island are two popular marketplaces.
Visit The Little Mermaid
Finally, you must view The Little Mermaid monument while in Copenhagen. This classic sculpture is based on Hans Christian Andersen's story and is positioned on a rock near the river. It's a popular tourist destination, so expect crowds.
Traveling and Staying Costs in Copenhagen
Traveling to and staying in Copenhagen might be a little pricey, but the unique experience it provides makes it well worth the cost. The cost of a stay in Copenhagen varies based on the kind of lodging selected.
Hostels and inexpensive hotels cost between $30 and $80 each night. If you search for a more luxurious establishment, expect to spend more than $150 a night for a hotel room.
Regarding travel, Copenhagen boasts an efficient and economical public transit system. A single metro, bus, or rail ticket costs around $3, while a 24-hour pass costs approximately $13.
If you want to spend many days in Copenhagen, it may be worthwhile to purchase the Copenhagen Card, which offers free entrance to several museums and attractions as well as unrestricted use of public transit.
Final Thoughts
Copenhagen is a city with something for everyone. It's a location guaranteed to please you, from its lively culture to its great food, ancient sites, and lovely canals. There are numerous options for adventure and discovery, whether you're a first-time visitor or a seasoned tourist.
It's simple to understand why Copenhagen is a must-see destination with many sites and activities. Whether interested in history, gastronomy, or just soaking up the local culture, this city will not fail you. So, gather your belongings, book your flights, and prepare for an incredible vacation in Copenhagen!
Homeowners Guide to Black Mold Removal in Toronto

Learning that you may need black mold removal can be outright scary for many homeowners. Black mold is also known as toxic mold, which has been portrayed in the media as a threat to people, animals, and children. The truth about black mold is a... The post Homeowners Guide to Black Mold Removal in Toronto […]