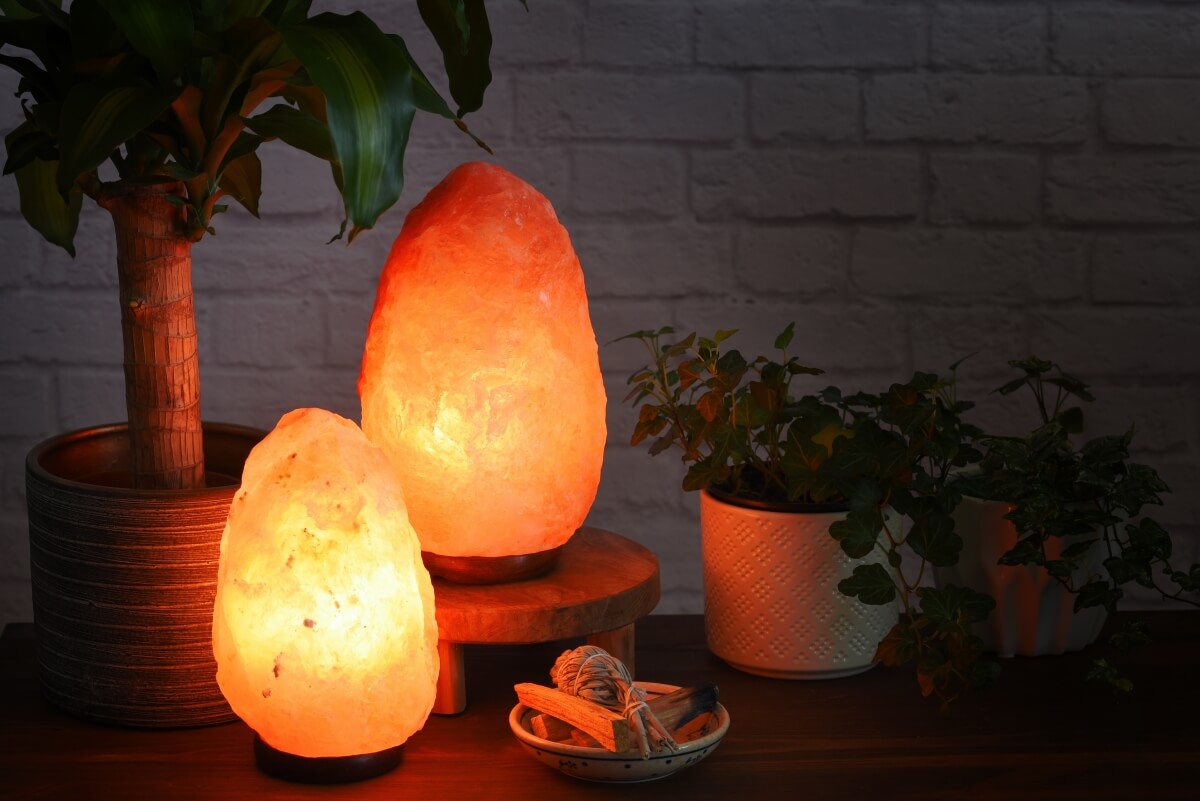 Himalayan salt lamps can be a beautiful and calming addition to your home decor. They are made up of Himalayan rock salt and are known for their health and wellness benefits like purifying the air, improving respiratory function, and boosting mood. They modernize the look and enhance the aesthetics of the place.
Salt lamps emit a beautiful warm and pink-orange glow and can elevate the beauty of your place. Apart from their aesthetic appeal, these gorgeous Himalayan salt lamps offer additional benefits such as promoting relaxation, reducing stress levels, and improving the quality of sleep.
These lamps can illuminate your home and significantly enhance the decor. You can visit Ittefaq Salt – a Himalayan salt manufacturer, to know more about these salt lamps.
Himalayan Salt Lamp
Salt lamps are made with Himalayan pink salt and have a bulb fitted inside the cavity that glows and creates a calming environment. The rosy hues of pink salt radiate a reddish-pink glow. Salt lamps are hand-carved, designed to have different appearances, and carved in different shapes. These lamps elevate the decor of homes and offices and fill the place with good vibes and positive energy.
Pink salt lamps can uplift your mood, improve air quality, and elevate the energy around you. It serves as a relaxing element in any place and provides gentle light.
Decorate Your Place Using The Himalayan Salt Lamps
Incorporate these stunning decor pieces in your home to develop classic appeal and add liveliness. Place these salt lamps properly to get the maximum advantages and where they can complement minimal and modern styles. You can place this ancient item anywhere in your place.  Here are some creative Himalayan salt lamp placement ideas to incorporate this decoration piece into your home.
Bedroom 
Create a sensual, warm, and welcoming ambiance by adding Himalayan salt lamps to your room decor. You can place these lamps right next to you on your side table to create a healthy, pleasing, and cozy place and illuminate your space.  The soothing glow and blissful color will provide a relaxing and comfortable environment that will help to relieve daily stress and fatigue after a long hectic day.
Living Room 
The living room is where most of the friends and family gatherings occur. It is usually the place that holds the maximum decorative lighting. A subtle Himalayan salt lamp will elevate the beauty of a living room. These lamps will provide a pleasant and lively environment by adding a touch of aesthetic ambiance and glow to your living room. Salt lamps also improve the air quality of your living room.
They can bring more visual appeal to your living room. You can place large-size lamps in the corner, small to medium-sized lamps near the side table, or right next to sofas to create a relaxing space that channels comfort. Try to put them near the sitting area as it will provide targeted light or you can place them near the window to enjoy its radiance and shine in daylight.
Children Room
Besides a unique decorative piece, the pink salt lamp ensures a healthy lifestyle for children. Revamp your kid's room decor with these lamps. They will help to regulate their sleep cycle. They are safe and give a dim and subtle glow at night. Soft natural light from these salt lamps acts as a good source of color therapy, which soothes the eyes of children.
Kitchen 
Place a Himalayan Salt lamp in the kitchen to revamp the beauty of your kitchen. It also helps to neutralize the ions released by electrical appliances such as refrigerators, toasters, and microwaves.
It is more than a decorative item as they act as a natural air purifier. They are ideal for your kitchen by filling the place with positive energy and a warm glow.
Study/ Working Table
Incorporate the pink himalayan salt lamps into the interior of your working or study station. The subtle glow uplifts the mood and enhances concentration while reading a book or doing office work. The amber glow of these lamps enhances the ambiance of your workplace. You can choose USB salt lamps for your study table. Salt lamps are easy-to-use and portable decorative items that you can easily attach to your laptops.
Entryway
Decorate the entryway using Himalayan salt lamps and welcome the guests with an attractive and subtle glow. You can also place salt lamps on a mantle for an appealing dreamy look.
Wrap It Up!
The salt lamps serve as an excellent functional home decor item. Dedicating a place to this stunning piece in your home is a smart move to tackle different health issues.
Homeowners Guide to Black Mold Removal in Toronto

Learning that you may need black mold removal can be outright scary for many homeowners. Black mold is also known as toxic mold, which has been portrayed in the media as a threat to people, animals, and children. The truth about black mold is a... The post Homeowners Guide to Black Mold Removal in Toronto […]