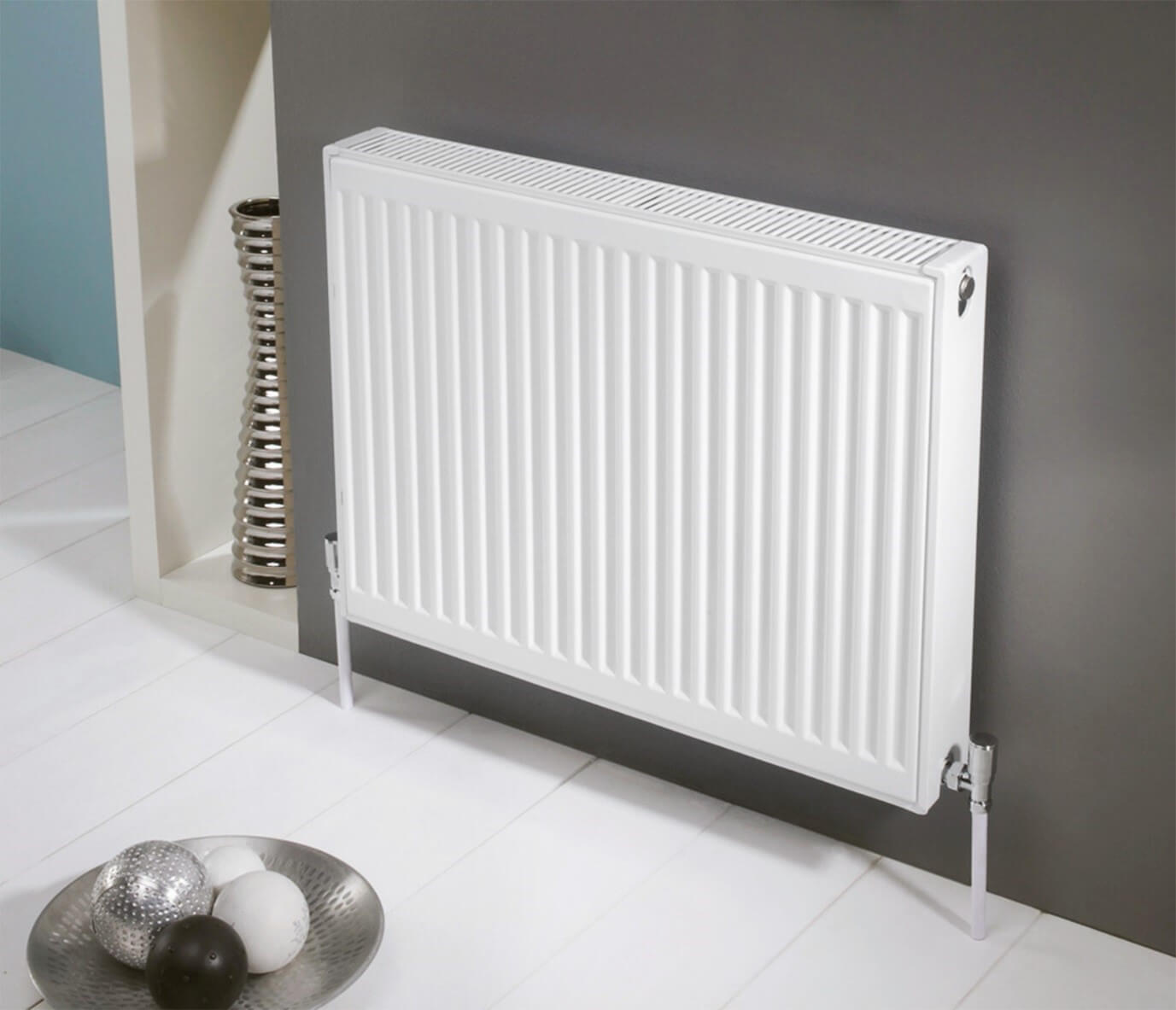 If you are thinking about redesigning your home it is important to have modern radiators to match your vision because you can have everything all perfectly planned out and designed to perfection but then, for example, your living room doesn't have a modern radiator or a Honeywell thermostat to help keep you warm during the cold winter here in the UK. That's not ideal if you're going to have people over – unless you want to build a reputation with your friends and family!
We understand it's impossible to change the design of your home without taking into account the need for an efficient way of heating it, especially if this is your first time buying new radiators for your house, or you aren't 100% sure what it is you are looking for. That's why here at Heck Home we are here to provide you with as much information about radiators as possible, so you can get the right radiator that perfectly suits your needs.
Where To Position A Radiator
When it comes to getting yourself a new radiator you need to think about where you want to put your radiator as you want to put it somewhere central to a room, as it will heat up your room evenly. Ideally, you would want to put your new anthracite radiator somewhere away from any furniture, which is one of the reasons why radiators are often placed next to (or under) windows – the other reason being that it helps push the warm air inside the room.
However, if you live in a flat where you may be short on space, you might want to get a vertical radiator which will maximise all the available floor to wall space. There's now a huge range of different radiator types available which can help you utilise the available space as can be seen on specialist retailers sites such as traderadiators.com.
Radiator Types
As mentioned before there is a huge range of radiators to choose from and they can all do different things. Central heating radiators are normally the typical radiator you will see being used at most houses you visit, then there are electric radiators which is a container full of fluid that is heated by an electrical element, which makes them more eco friendly.
Finally, there are dual fuel radiators which combine standard central heating and electric heating. This will give you the option of choosing to heat the radiator by using electricity, even if your central heating is off.
The Different Styles of Radiators
Now that we know what different types of radiator options are available it is now time to look at the different styles of radiators there are. Single panel radiators are a classic option: is a single panel (as the name suggests), mounted to the wall, facing outwards into the room. It might also be split up into multiple columns for more surface area – but it's still a single panel.
Single panels are slimmer and fit closer to the wall than double panels. Double panel radiators have two panels (or rows) stacked against each other which can give you double the power compared to single panels ones.
Most radiators are horizontal, but as we've mentioned you can also opt for vertical radiators. Many retailers offer all sorts of sizes so you can find what fits in your space, so it's worth having a proper look.
Heated towel rails are a specific type of radiator that are typically found in bathrooms or even kitchens, although you could set them up anywhere. They are great options to heat up small spaces and occasionally warm towels up.
There are many more radiator models we could talk about but these are classic radiator models that you would find at most people's houses. Get the one that fits your pocket and needs and doesn't make your nest camera blinking blue.
Hopefully, this article has helped you understand the importance of having a modern radiator in your house and giving you a few tips on a few things on what you need to know when buying a radiator for your home.
Are Marble Kitchen Countertops a Good Idea?

When it comes to kitchen countertops, nothing exudes elegance quite like marble. Its natural beauty and timeless appeal have made it a popular choice among homeowners. But is it a good idea to have marble countertops in your kitchen? Let's explore the advantages and disadvantages.... The post Are Marble Kitchen Countertops a Good Idea? appeared […]