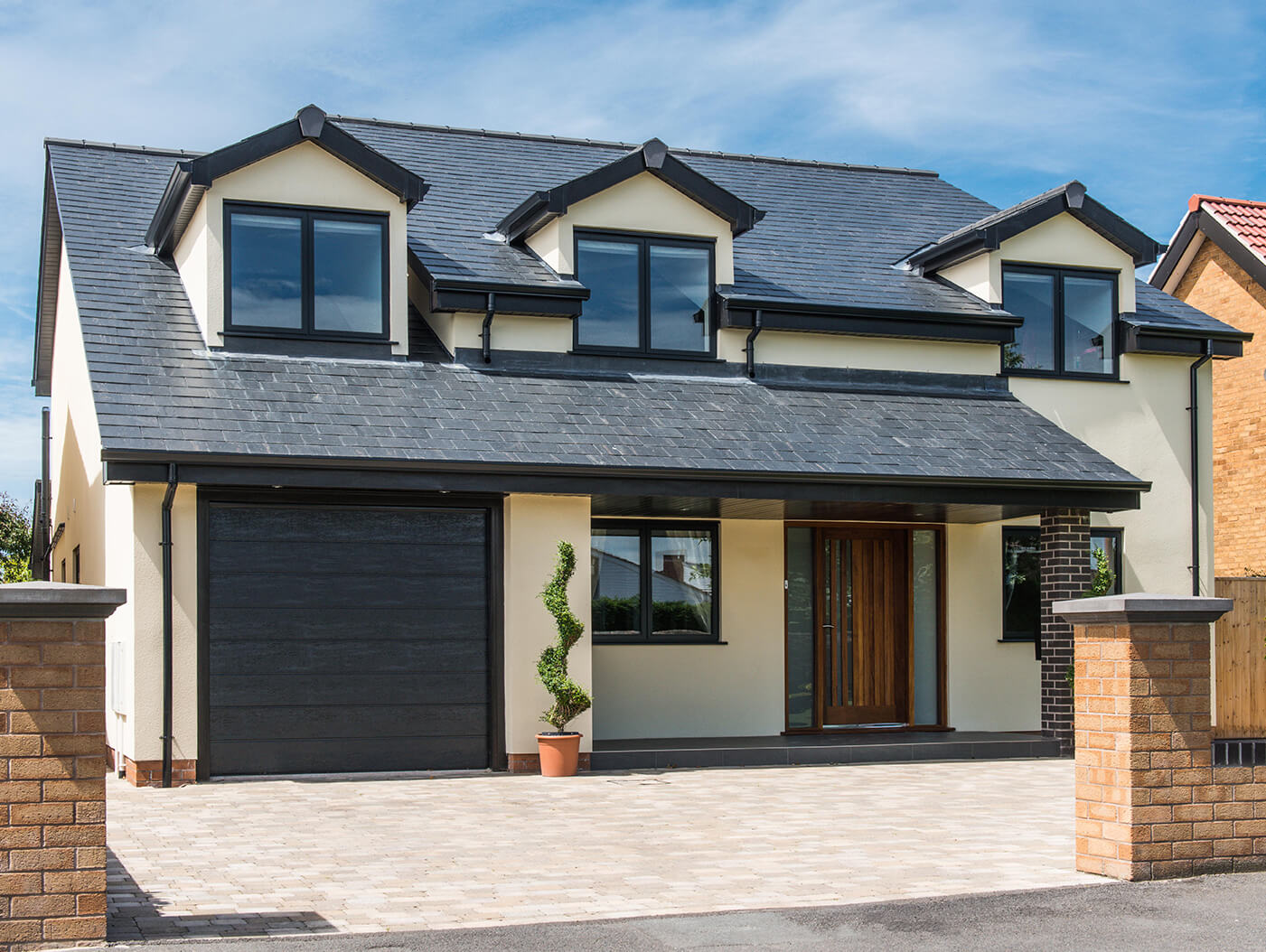 The year 2021 brings with it new hopes and new ideas for home remodeling. Homeowners are beginning to realize the immense value of windows and the role it plays in accentuating the overall aesthetics of their properties. Windows need to be spot-on. Such is the growing sentiment.
Stunning windows add a touch of unmatched glory to your homes. Magnificent window designs bring with it unmatched home beautification that attracts awe and inspiration just like floor-length mirrors add beauty to your dressing room. While aesthetics is paramount, so is the quality of your windows. Anodised windows – being the best quality window in the housing industry, are the windows you should invest your money on.
Read on to learn what an anodised aluminium window is, what it's prominent features are, and why you should choose an anodised window to remodel your home. Let's begin.
What is an Anodised Aluminium Window?
Anodising or electrochemical surface treatment gives stunning finishes to aluminium. It is the process that lends aluminium a metallic appearance that is aesthetically appealing. Anodised aluminium windows come with high durability, protect from outdoor infiltrations, and prevent premature discolouring and damages.
While you're looking for window designs for home remodelling, always go for an anodised aluminium window. More specifically, consider getting your hands on an anodised aluminium window that is doubly protected using TEXGUARD anodised protection. Such windows are called a TEXGUARD Anodised Windows. The next section explains it in more detail.
What is a TEXGUARD Anodised Window?
A TEXGUARD Anodised Window is a window that is doubly secured using anodisation and a TEXGUARD coating system. TEXGUARD is a unique anodisation process that is patented by TOSTEM INDIA. As such, it is unique to TOSTEM aluminium doors and windows.
So, what exactly is TEXGUARD?
More specifically, TEXGUARD is an additional clear synthetic resin paint that is deposited over the anodised surface of an aluminium window. As a result, the surface paint's molecular structure is altered, thus protecting the window surface from heat, light, and water.
Why should you choose a TEXGUARD Anodised Window?
Of the many reasons you should choose an anodised window, here are some points that stand out:
Reason 1- Light, Heat, and Water Protection
Surface protection from heat, light, and water damage is one of the foremost and most remarkable USP of a TEXGUARD Anodised Window. As a result, these windows are better protected from chipping and frequent wear & tear, adding to its durability.
Reason 2 – Color & Gloss Retention Of Upto 40 Years
The added TEXGUARD layer of the anodised aluminium window protects a window surface from rusting and corrosion. Additionally, it ensures surface protection against harsh weather conditions and offers upto 40 years of color and gloss retention. Long-lasting lustre is thus inevitable with these windows, adding to the overall aesthetics of a window and preserving its appearance.
Reason 3 – Scratch Resistance
The dense coating of TEXGUARD plays a monumental role in improving the surface hardness of an anodised aluminium window. The surface is scratch resistant, thus prolonging and retaining the fresh and youthful appearance of an anodised window with unmatched excellence.
Reason 4 – Dust-Repelling & Easy To Clean
Another remarkable feature of TEXGUARD Anodised Aluminium Windows is the low accumulation of dust on the window surface. Since these windows have a natural dust repelling tendency, they're easy to clean, requiring as little as a rare fortnight wipe and wash.
Reason 5 – Stunning Colour & Texture Finish
Anodised aluminium frames for double casement windows or sliding windows are integrated with aluminium extrusions which provides a brilliant finish in colour and texture. Unlike powder coating, anodised aluminium windows have a noticeable transparent finish with a lovely metallic sheen, making them respond differently to natural sunlight and artificial indoor lights.
Reason 6 – Easy Maintenance
The maintenance of anodised aluminium is effortless. Cleaning with water and a mild detergent is enough to sustain its original lustre. Aluminium windows with anodic coating are not prone to flaking and peeling. They uphold their translucent metallic look by being resistant to the fading damages of the sunlight.
Reason 7 – Environmental Friendly
Switching to anodised aluminium windows is contributing to a cleaner and greener environment. The chemicals produced from anodising are recyclable, which can be used in other treatment facilities. The aluminium sulfate in the effluent of anodising plants helps in the settling efficiency of solids in wastewater treatment plants. The process of anodising produces no usage of heavy metals, and it does not produce ozone-depleting solvents (VOCs).
Conclusion
A house isn't complete without windows. In addition to inviting natural light into your rooms, keeping your house well-ventilated, and acting as the visual gateway to outdoor beauty – windows continue to play an uncontested role in your home remodeling endeavours. They ensure natural intake while you are resting your Honeywell thermostats.
By choosing TEXGUARD Anodised Windows, you are choosing windows that have a natural stunning finish. The long-lasting lustre and high gloss retention of these windows far supersedes other window designs, making these an attractive must-have for your homes.
Homeowners Guide to Black Mold Removal in Toronto

Learning that you may need black mold removal can be outright scary for many homeowners. Black mold is also known as toxic mold, which has been portrayed in the media as a threat to people, animals, and children. The truth about black mold is a... The post Homeowners Guide to Black Mold Removal in Toronto […]