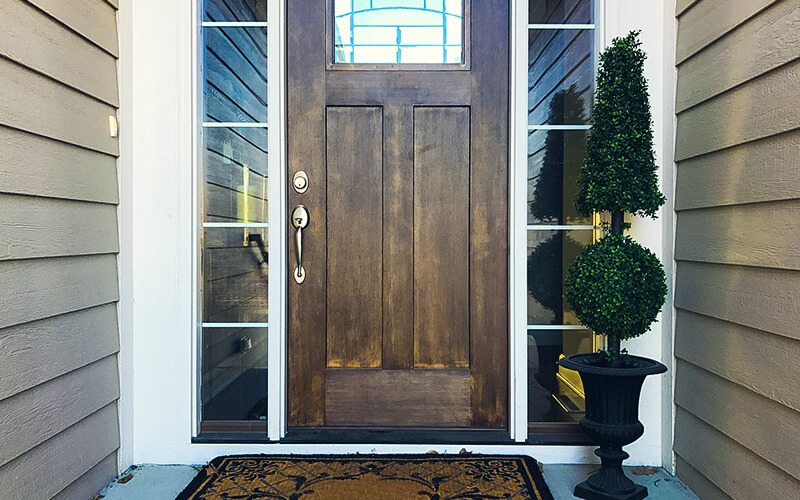 It's a familiar scene: you come home after a long day at work and find that you've been locked out of your house. You try to jimmy the lock or break a window, but all to no avail. You're stranded on the porch, in the cold, with no way to get inside.
But what if I told you that there was a simple solution to this problem? That all you have to do is follow these easy steps, and you'll never be locked out again. Read on for instructions on how to ensure that you're never locked out of your house again.
1. Make multiple copies of your house keys. You can search for key cutting near me to find a local cutter. Give one set to a trustworthy person who lives close by, in case you lock yourself out. You can also keep a spare key somewhere outside the house – but make sure it's hidden well!
2. Install an electronic access system that allows you to unlock your door remotely or with a code. Keypads and smart locks are becoming increasingly affordable, making them perfect for those prone to locking themselves out of their homes.
3. Make sure all windows and doors are properly closed and locked before leaving the house – this simple step will go a long way towards preventing lockouts!
4. If all else fails, call a locksmith or local emergency services for help. A locksmith can help you with lockouts, repairs, rekeying, key duplication, and more. They are experts at dealing with different types of locks and security systems and can help you get back in your house quickly and safely. While it can be tempting to try and pick the lock yourself, this is not recommended as it could cause more damage or even void your insurance policy if you're not an expert.
5. If you live in a rented property, make sure to keep up with the lease agreement by following all rules regarding key replacement or timely payment for damages if you become locked out due to breaking the contract terms. This way, if any keys are lost or stolen, your landlord can replace them promptly. Additionally, it's a good idea to double-check that you have all copies of the keys when you move out or if your lease agreement changes. That way, you can be sure that no one else has access to the property and you will never become locked out
6. Finally, review the security system of your home regularly to make sure that everything is working correctly and that no unauthorized people have access to your house keys or locks. It is also important to keep an eye out for signs of tampering with your locks – such as rusting, wear and tear or any other modifications – so that you can take the necessary steps to protect yourself from being a victim of theft or burglary.
By following these simple tips and taking the necessary precautions, you'll be able to guarantee that you're never locked out of your house again. No more frustration, no more expensive locksmiths! Just peace of mind and security knowing that your home is safe and sound – every time. So start putting these steps into practice today, and bid farewell to the dreaded lockout for good!
How to Find a Good Locksmith in Germantown, MD | Tips You Need to Know

Choosing the wrong locksmiths in Germantown could put you and your family at risk. This is why you shouldn't just choose the first 24-hour locksmith you find. Whether you need to install a new high-security system or change a broken lock, ensuring your service provider... The post How to Find a Good Locksmith in Germantown, […]