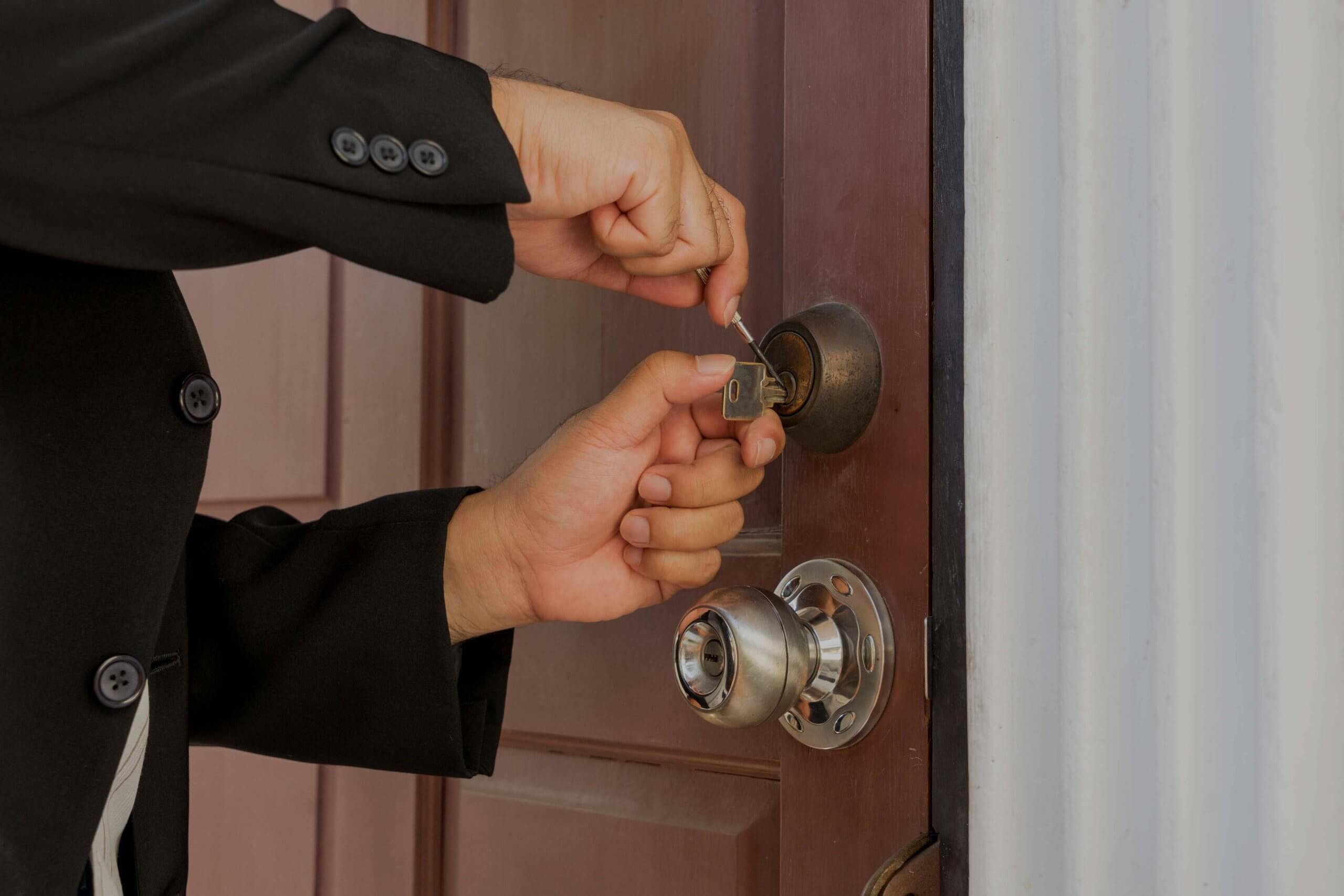 Choosing the wrong locksmiths in Germantown could put you and your family at risk. This is why you shouldn't just choose the first 24-hour locksmith you find. Whether you need to install a new high-security system or change a broken lock, ensuring your service provider is properly vetted is important.
To do this, however, you will need to know what to look for. In this post, we'll offer essential information to help you make an informed decision when it's time to decide which locksmith to allow access to your home, business, or vehicle.
What Does a Locksmith Do?
Before delving into finding the right locksmith, it's helpful to first understand what a locksmith is and what he or she actually does.
The truth is that locksmiths play an essential role in the security of our homes and businesses. Professional locksmiths can help people gain access to their homes, office premises, or car using a number of techniques. Locksmiths in Montgomery County offer several services, such as:
Working with master key systems
Residential and commercial door installation
Managing access control systems
Installing high-security locks and security systems
Emergency lockout services
Lock repair
Changing your locks
Assistance with a lock rekey
Opening a locked safe
Helping you gain access to your vehicle if you lock your car key inside
Tips for Finding a Locksmith Service in Maryland
Here are our top six tips for choosing a contractor that you can trust, whether you require emergency services or assistance with a planned project:
1. Make Sure the Company Offers the Locksmith Services You Require
The first thing you need to do is narrow your search down to service providers that provide the lock and key services you require. Suppose you're locked out of your car. In that case, you will need an auto locksmith that is experienced and licensed to provide that service.
Do you require emergency locksmith services on a Sunday? You will need to look for a locksmith that's available 24 hours a day, seven days a week.
Furthermore, you will also have to consider whether the company provides commercial or residential locksmith services, depending on your needs.
2. Request a Quote
The next step in your quest to find a Germantown, MD, locksmith is determining affordability. We recommend asking a minimum of three locksmiths for quotes to ensure you are going with someone affordable.
When you request a quote from several contractors, you can get an idea of what to expect and determine a reasonable price for a lock service for your area. Keep in mind that although finding an affordable locksmith is important, it isn't the only factor to consider, and you should never base your decision on cost alone.
3. Look for Professionalism
When interacting with the Germantown locksmith, be sure to check whether they are professional and friendly. After all, you don't want to hire someone to change your locks only to have them be rude and unapproachable.
Whether you choose to call or send an email, check that your query is handled quickly and that quotes are sent timeously. Another important quality to look for is clear and transparent communication. You should not have to pay any hidden fees or be quoted one price only to be charged a higher amount.
4. Consider Word-of-mouth Recommendations
Talking to friends and family is arguably one of the best ways to determine which contractors to use and which to avoid. The truth is that a company's residential or commercial locksmith services in Germantown might seem perfect on paper, but when the rubber meets the road, they fail to live up to its promises of quality and expertise.
Lean on the experience of others when determining whom to trust to ensure the security of your family or business.
5. Use the Relevant Websites to Find a Trusted Locksmith in Maryland
If you cannot find a locksmith using word-of-mouth, then we recommend trying a website that recommends service providers. Such websites can help you narrow down your search and find reliable locksmiths in your area.
These resources are designed to make the process of finding contractors easier, so make use of them if you need help identifying trustworthy companies in Germantown, MD.
6. Ask Questions
Don't be afraid to ask questions to learn more about the locksmith service you are hiring. Ensure you understand how the process will work and the measures the locksmith in Germantown has in place to ensure your safety.
This is also an excellent time to learn more about payment options and when you will be expected to make payment in full. You should also ask questions to find out more about the company's experience in the industry.
7. Certifications, Licenses, Guarantees, and Insurance
When vetting locksmiths, make sure you're checking that the company ensures that its technicians are licensed and insured. This will offer the peace of mind that you're working with a trusted professional that you can rely on for expert guidance.
You should also check that the residential, commercial, or automotive locksmith services are fully insured so that you are covered if anything were to go wrong.
Another important consideration is guarantees or warranties. When investing in lock installation, it certainly helps to know that you can have it taken care of promptly if an issue were to arise.
8. Look at Customer Reviews
An assessment of the public opinion of a particular locksmith service can help you determine whether you're working with someone that will live up to your expectations.
You can ask friends and family that have worked with a locksmith about their experience or turn to online resources like review sites to learn more about the contractor you're about to hire.
Finding a Reliable Locksmith in Germantown Might Be Not An Easy Task
Using a reliable locksmith in Germantown is crucial for any home renovation project, including emergency lockout situations. However, for non-emergency scenarios, do some homework before hiring a locksmith, and keep the contact information of a trusted professional on hand for any emergencies.
If you're locked out of your home, office, or vehicle and need a reliable service provider that won't let you down, get in touch with ServLeader today! As local experts with many years of experience, they have what it takes to handle any residential or commercial job.
Benefits of a Moving Company

Moving can be an exciting yet daunting task, and if you've ever relocated to a new home or office, you know that it involves more than just packing your belongings into boxes. It's a process that requires careful planning, organization, and physical effort. This is... The post Benefits of a Moving Company appeared first on […]