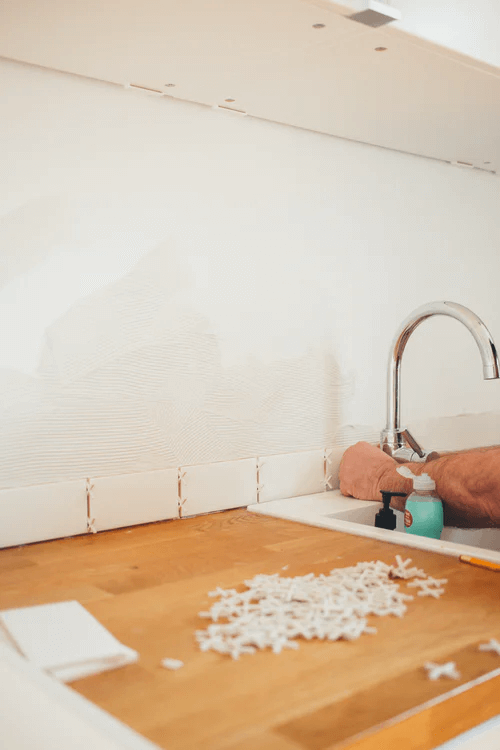 Charles Deluvio on Unsplash
Maintaining a house can be difficult as there are so many things that go into keeping everything running smoothly. Sometimes it can become a little overwhelming just thinking of all the accidents that can happen within your house. What do you do if you need help? You may just need a number written somewhere; in case your mobile phone isn't working.
As a parent or just a regular adult, you should ensure you can call whoever you need, even if you don't have time to 'Google' for the right number. One of those numbers is an excellent plumber Melbourne residents can trust, as well as pest control, even if you haven't seen a cockroach in years.
Besides the usual emergency services, what other numbers are on the must-have list? And why are they top priority? Here's what you need listed on the fridge from now on.
Plumbing Service
Water is great for our bodies but can do a lot of damage to a house if your system isn't functioning properly. That's why having a plumbing service on speed dial and listed on the fridge can be your saving grace one day. If you're struggling with a leak or a clogged drain or the full-length mirror in your bathroom is giving you hard time, you wouldn't want to waste time searching for a good company online while the floor is covered in water.
Water damage can happen quickly and unless you're insured it can cost a lot to repair which is another reason for you to always think ahead of time. Keeping a number written down can save the integrity of your house. It would be a good idea to do your research when it comes to choosing a plumbing service. You need someone who will get the job done right the first time.
Pest Control
It's a known fact that no matter how hard you try to maintain a clean environment, rodents and bugs can still become a problem in your home. Ants can be drawn in by the smallest crumb while rats can invade your roof or walls just because they enjoy the warmth inside.
It can be hard and sometimes useless trying to sort out the issue yourself. For example, rats can be temporarily sorted out with rat poison but that doesn't always stop them from coming back. The sound of rats running around isn't pleasant and let's not even mention the damage they can do to wiring or wood. There is only so much you can do before giving up. It's best to just let someone else take care of the situation for you.
The longer you wait, the more a pest problem like bees and termites will escalate. Have the number of a pest control service on your fridge. Make sure they can deal with any pest situation and they should offer 24/7 services. That way you can contact someone at the click of a button before it transmits diseases or cause more damage.
Work Colleagues
You've probably found yourself rushing in the morning and everything around you seems to slow you down even further. Maybe you've experienced having your phone not charge at night, which means it doesn't sound an alarm and you end up oversleeping. It wouldn't be a great start to the day, especially if you had something important planned for the morning at work.
Having a colleague's number on your fridge can give you the opportunity to explain what is going on so you don't add to your stress levels. This way you can work through your normal morning routine, a little rushed but without the worry of an angry boss waiting for you at your workplace.
It is also a good idea to keep work colleagues' numbers on your fridge for those in your house who may struggle to get a hold of you during the day. This can be a way for them to reach you, whether it's to check on you or inform you of important information if you're not picking up your phone or answering messages.
Friends and Family
Of course, the best people to call in any situation would be friends or family. They, just like you, probably have a list of numbers on their fridge for different services so you could always call them to ask for help or advice. Call people you trust who can point you in the right direction in your time of need.
You may just need to get a hold of one of your loved ones that isn't picking up his or her phone. Calling other people in your network could assist you in finding them.
Final Thoughts
We're all so dependent on our smartphones. However, you need to always think ahead. A mobile phone is only as powerful as its battery life and its ability to connect online. If either fails and you need a number to call from the landline or a neighbour's house, how prepared are you for that? It's not just for in case of an emergency but also to help you contact someone if your phone is flat or broken. Be smart and get out pen and paper again.
Write for us
HeckHome does not necessarily share views expressed by opinion writers and advertisers. HeckHome regularly invites Bloggers across the World to home blogs write for us in order to present their creative ideas.
Homeowners Guide to Black Mold Removal in Toronto

Learning that you may need black mold removal can be outright scary for many homeowners. Black mold is also known as toxic mold, which has been portrayed in the media as a threat to people, animals, and children. The truth about black mold is a... The post Homeowners Guide to Black Mold Removal in Toronto […]