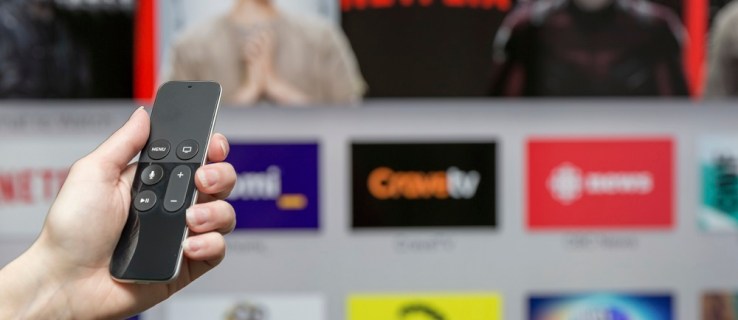 How to Turn Off Amazon Fire TV Stick? [Features of Fire TV Stick 4K]
Andres Walsh, 2 years ago
0
6 min

read
1157
Some users may be wondering how to turn off the Amazon Fire TV Stick, if you are one of them, do not worry, since we will be answering that question. However, to the readers who are unaware of the Amazon Fire TV Stick, this question does not make sense.
So, with this question, another may arise in your mind, "What is the Amazon Fire TV Stick"? Worry not, as we will be listing out the features of the TV stick, then, we will be explaining how to turn it off.
What is the Amazon Fire TV Stick?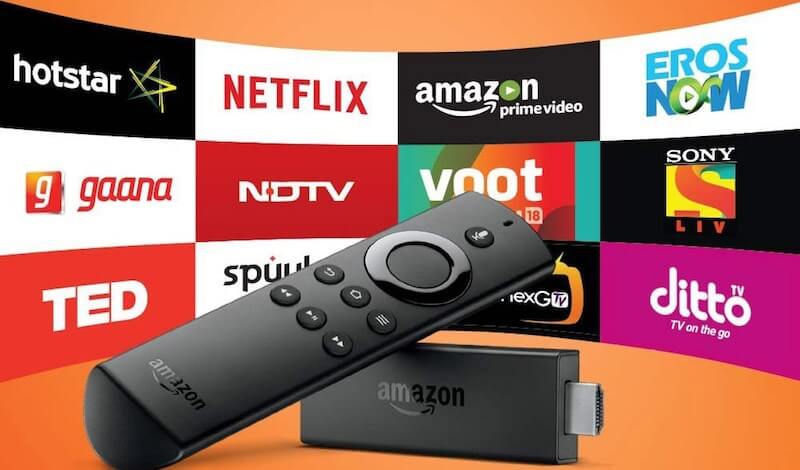 The Amazon Fire TV stick is a device that allows the user to mirror photos, videos, or games from your devices such as phones, PC's, or more. This will allow you to view or access your content on your TV for a better experience.
As a bonus, this stick will allow you to mirror 4K content. For those unaware 4K content (2160P) is amongst the sharpest quality available. The Fire TV stick is amongst a few brands that have accessories that allow the user to stream 4K content. Now, coming to what are the significant features of the Amazon Fire TV Stick.
Fire TV Stick with Alexa Voice Remote (includes TV controls) | HD streaming device | 2020 release
Latest release of our best-selling Fire TV device - 50% more powerful than previous gen for fast streaming in Full HD. Includes Alexa Voice Remote with power and volume buttons.
Less clutter, more control - Alexa Voice Remote lets you use your voice to search and launch shows across apps. Plus, control power and volume on your TV and soundbar with a single remote.
Home theater audio with Dolby Atmos - Feel scenes come to life with immersive Dolby Atmos audio on select titles with compatible home audio systems.
Tens of thousands of channels, Alexa skills, and apps - Including Netflix, YouTube, Prime Video, Disney+, Apple TV+, and HBO Max. Subscription fees may apply.
500,000+ movies and TV episodes - With thousands included in your Prime membership.
Support for Alexa:
Amazon's version of a digital assistant, Alexa, allows the user to control various features and multi-media options through their voice. All you must do is press the Alexa button, and voila, Alexa awakes and can now be controlled by you.
This is a handy feature. Thankfully, the Amazon Fire TV Stick 4K has support for the same, which means you can ask Alexa to play your favorite video or movie, without having to scroll through content on your device endlessly.
Support For 4K Content:
One of the best features of the Amazon Fire TV Stick 4K is present in its name, and that is the ability to support one of the best resolutions that can be set to view content online. 4K (2160P) videos are crisp and clear, and there are very few devices capable of putting out 4K content, and this one does it with ease.
Ease of Access:
It is effortless to set up the Amazon Fire TV Stick 4K, as it is a smart device after all, with simple controls that make it a hassle-free experience. For those wondering, given below are the steps to connect the Amazon Fire TV Stick 4K with your device (where you want to mirror the content that you want to watch)
Plug the Micro USB cable (present with the Fire TV Stick 4K) to the power adapter.
Plug the other end of the cable into the Fire TV Stick 4K
Plug the Fire TV Stick into an HDMI port present on your TV (Usually at the back of the device)
Press Home/or any other equivalent of a home on your TV remote.
Press the Play/Pause button on your remote (To activate the controls of the Fire TV Stick 4K)
Select your language (There are various languages available; choose the one that you prefer, or is suitable for your needs.
Select your Wi-Fi network (This is necessary, as, without this, the connection between the device being used to stream online and the Fire TV Stick 4K cannot be initiated.
Enter your password and select Enter. (The password will be not be displayed for protection, so be careful while typing your password)
Select Register/ Create an account (This is required to gain complete access to the multitude of features offered by the Amazon Fire TV Stick 4K.
Enter your Amazon Login ID (If you do not have one, kindly make one first) and click. Do keep in mind that selecting Create an account will be creating an account for Amazon)
Enter the password that you had set while creating your ID in the designated space. Do note that if you have two-factor authentication on, then you will need your phone to receive the text message.
Confirm that it is your account and Sign In.
Select Yes or No to opt-in or out of the storing connected network password option offered by Amazon.
Opt-in or out of Parental controls (this gives the user to limit access and limit the content accessible, in case you let your child use the TV, hence protecting them from seeing content that may affect them in any wrong way.
Sign up for Prime or decline the same. (Signing up for Prime will allow the user to access the multitude of content present in the Amazon Prime App and aide in deliveries via the Amazon shopping App. All this is available for a relatively low price.)
Select Choose Apps to see the various apps that Amazon recommends downloading since they may be suitable for content consumption. If you do not want to look at the collection, click No Thanks, and the window will disappear.
Select the popular services you want to download (OTT included) and click right to see various TV channels. 
Select the TV channel apps you may like and click right on the menu to look at Sports Apps.
Once you have selected the services that you want, click Play to proceed.
Click download apps.
You have successfully set up your Amazon Fire TV Stick 4K, and now you can access the content you want. 
Now, once you are done watching all the content that you want, the question arises as to how to turn off the Fire Stick TV 4K (Also, the main reason why this article is being written). If you, too, are wondering about the same, follow the tutorial provided below.
How to Turn Off the Amazon Fire TV Stick 4K
There are two ways to turn off the Amazon Fire TV Stick 4K, and both will be listed below.
Method 1: Turning Off the Stick using the remote
Press and hold the "Home" button that is present on your remote for 3 seconds.
Select the "Sleep" option in the quick access menu
The TV Stick 4K is now off.
Method 2: Using the Phone App
Open the Amazon Fire TV app
Select "Remote" on the bottom menu list.
Select the Settings option on the upper left corner of the app.
Choose "Sleep"
Hence, these were the two ways or methods to turn off the Amazon Fire TV Stick 4K, we hope this article has been of help to you, and you will be able to turn off your Fire TV Stick 4K.
Write for us
HeckHome does not necessarily share views expressed by opinion writers and advertisers. HeckHome regularly invites Bloggers across the World to home improvement guest post in order to present their creative ideas.
Andres Walsh
My name is Andres Walsh and as far as I can recall, I have had only one passion in my life – a love of fixing things! Growing up, my friends and even my family members called me "wrench." The nickname has somehow stuck even through to my adult life.
Related posts
Who Knew? You Can Enjoy Professional Quality Office Software for Free

Gone are the days of spending hundreds, if not thousands, of dollars on office software. If you're looking to set up your home office or update the one at work, you may be surprised to know that there are a few free options available to... The post Who Knew? You Can Enjoy Professional Quality Office […]