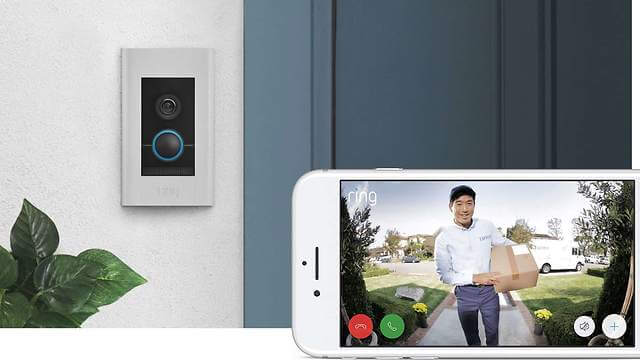 How Long Does My Ring Doorbell Battery Last? [Ring Doorbell 1, 2, Pro and Elite]
Andres Walsh, 3 years ago
0
9 min

read
1399
It is effortless to explain what a doorbell is and what it does? A doorbell is a device that is placed near the door of a building or house entrance. When someone comes to visit you, he/she presses a button, and the bell rings inside the house with a speaker. This is a simple definition of a doorbell and how it works but wait, and there is more.
Evolution in Doorbell Technology
After the invention of the Internet of Things, doorbell companies are adapting it, and internet-connected bell systems, known as smart doorbells, have appeared in the market. Famous companies and smart doorbells are Sky bell, Ring Doorbell, the google Hello, Nest Labs Doorbell, and many others.
They are made of a single unit which is placed on the traditional button location and, in addition to the physical button, it contains an HD video camera, a PIR sensor, and Wi-Fi electronics. The unit is connected to the home Wi-Fi network.
The notification generated after pressing the button or detecting any motion is sent to an associated smartphone or another electronic device such as a tablet. When a message is received, the user will generally see a live video feed from the device, which clearly shows who is on the door, and if they want, they can talk to each other with the help of the device speaker and mic.
Introduction of Ring Smart Doorbells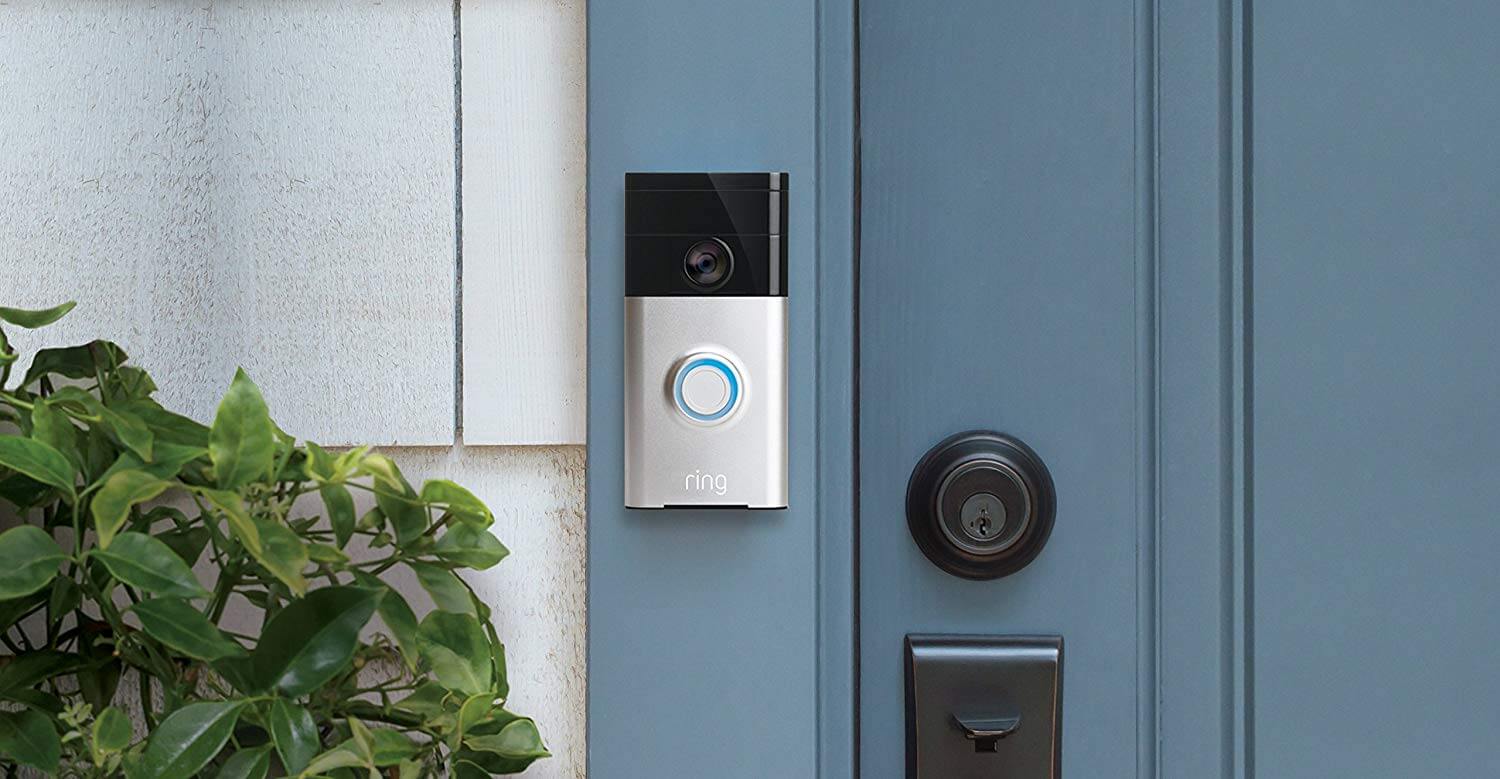 Ring Doorbell, a known name in the smart home world and security system, is also known for its line of connected doorbells, capable of recording video.
The Ring doorbells have the addition of a security camera outside the house, and its different models make it even easier to keep an eye on visitors and take care of your pocket. Some popular models of Ring Doorbells are
Ring Doorbells (1st Gen)
Ring Doorbells (2nd Gen)
Ring Pro
Ring Doorbell Elite
Go further to know more about these products.
Ring Doorbell (1st Gen)
No products found.
Ring doorbell is an excellent product in terms of look. It does not look like an old traditional doorbell.
Surface if the product is made of nickel, and it also has the option of four different colors. Let us talk about its size with 4.9 by 2.4 by 0.8(HWD) and with black plastic on the upper part of the device, give it a modern look.
Ring Doorbell (1st Gen) main features are its 720p Video Support, 180-degree Field of View, Customizable Motion Zone, etc. It will look beautiful when mounted on your entrance and surely going to attract lots of attention.
Ring Doorbell (2nd Gen)
No products found.
I cannot say a massive difference between Ring Doorbell (2nd Gen) and Ring Doorbell (1st Gen).
But there are few changes in Size and Feature.
Ring doorbell 2's Height, Width, and Depth are 5.05-inches by 2.50-inches by1.08-inches, and it is a bit bulkier than its previous model (Ring Doorbell 1st Gen).
Also, it has 1080p Video Support and 160-degree Field of View, and even a removable battery option, which is a big difference with its predecessor.
Ring Pro
No products found.
I will say that I am fond of Ring Doorbell Pro's Design.it is a well-sized traditional-looking doorbell. The Ring Doorbell Pro model gives us more options to change the visual appearance of the doorbell. It has four interchangeable faceplates so you can change faceplate according to your liking.
This is the only difference between Ring Pro and Ring Doorbell (2nd Gen).
In terms of feature, it is Similar to Ring Doorbell (2nd Gen). But the significant difference we can see here is that where the Ring Doorbell (2nd Gen) is dual powered, works wired and wirelessly, Ring Pro only works Wired.
Apart from that, Ring Doorbell (2nd Gen) and Ring Pro are Similar. Another exception is that Ring Doorbell (2nd Gen) is well priced.
Ring Doorbell Elite
No products found.
The Ring Video Doorbell Elite is an Ethernet powered device, so it does not need any transformers. If we talk about its size, it is 2.17 inches thick, 2.75 inches wide, and 4.80 inches tall. This size means that it is more noticeable than any other Ring Doorbell.
Except that the Ring doorbell pro being a wired doorbell and Ethernet powers Ring elite, there is no significant difference between these two devices features.
But there are few significant benefits if the device is powered over Ethernet. Two significant advantages are that it supplies constant power to the device, and the transmissions are faster, but because Power over Ethernet requires cabling, it does need professional installation.
How Does Ring Video Doorbell work?
Ring Video Doorbells need an internet connection to notify you on your smartphone when someone is at your door. Is connects to your home Wi-Fi and uses the internet to send real-time notification on your tablet or smartphone. If you have Ring App installed in your device, which is free and available for Windows 10, Apple, and Android, you will be able to see an HD video stream of the person at your door and speak with them using two-way audio communication.
Ring Doorbell will alert you when someone presses the button of the doorbell and when any motion is detected in Motion Zone. Ring Doorbells are powered on battery or can be connected to your home doorbell wiring.
But what if the internet connection is not working? In that case, Ring Doorbell cannot send any notification, video stream, or audio to your smartphone or tablet. But if the ring doorbell is connected to your home doorbell wiring, you can still hear the doorbell sound when a person presses the button.
Installation of Ring Doorbells
You can easily mount Ring Doorbells on multiple surfaces. The Company Provides the equipment and tools you will need to mount Ring doorbells on Wood, Concrete, Brick, and Stucco.
You can also use double-sided 2-pound foam compression tapes to attach the doorbell mounting bracket in surfaces that can not be drilled like aluminum siding, glass, etc.
There is a possibility that Ring Doorbells will be connected to low voltage transformers, which are used to power home doorbell kits. It can be connected as a series with the transformer, operating between 8V and 12v AC only.
Ring Doorbells are not compatible with DC transformers and Intercom systems. You can wire your Ring Doorbell to a consistent low voltage AC transformer without a doorbell kit, but you must use a resistor.
When You are done with the Ring Doorbell Setup, you can share access to other users by entering their email address. All users who are connected to Ring Doorbell can Receive notification of any activity.
Battery Life of Ring Doorbells
Let us talk about the battery life of Ring doorbells.
The average life of a Single Ring Doorbell battery is between 6 months to an entire year. It depends on how much activity your Ring Doorbell receives. Battery life also depends on the different models of doorbells.
Ring Video Doorbell and Ring Video Doorbell 2 are the models that have battery life between 6 months to an entire year.
Ring doorbell newer Models are powered over Ethernet or hard-wired and do not require a battery.
These models only require an internet connection or cabling with the existing doorbell kits. So, for these models, you will not need to worry about their battery replacement or charging.
Recharging a Ring Doorbell Battery
When a device battery needs a recharge, you need to connect it with the computer or a USB wall outlet that means you need to bring the device inside the house, for this you first need to unscrew and temporarily remove it from the mounting brackets.
There is a micro USB port that is located on the back of the ring Doorbells, which will be used to recharge the battery of the device. An orange-colored cable came with the device when it was purchased will fits the port on the back. Another larger end of the line will be connected to the USB Port on your computer or Wall outlet with an adaptor.
When the light on the battery shines a solid green, this indicates that the battery is fully charged. If batteries are close to complete discharge, the charging process could take up to 10-12 hours to fully charge the battery.
Replacing a Ring Doorbell Battery
If the battery completely dies for some reason or something happens to the battery, you will need to replace it. It is more like charging the battery. For returning the battery, there are a few steps that you need to follow.
Remove any screw or security screw, which is used to attach the device with brackets.
Bring the ring doorbell inside of the house so you can easily remove the died battery and replace it with a new one
You need to remove all the screws with the help of screwdrivers from the back of the device and retrieve the battery located under the back panel of the device.
Now, release the aluminum cover; you need to pull off the body with enough force for this. But be careful, do not apply too much pressure, or you break it.
After this, you will see some more screws, which will require an even smaller screwdriver to unscrew them.
Once you remove these Layers of the doorbell, open the plastic using a plastic pry tool, and then remove the battery.
Once done with removing the battery, replace with it a new battery and reassemble other layers, and you are done.
These above steps can only be performed on first-generation ring doorbells; recent models do not hold any physical battery, so they do not require a battery replacement.
Where to Buy a Battery, and How Much Does It Cost?
A completely dying battery will take 10-12 hours to charge, that entirely means an unattended entrance for that long time. Well, no, you can buy an additional battery and replace it with the discharge battery and then freely charge-discharge battery without worrying that your entered has no doorbell.
You can get one battery when you purchase the device, but if you want to buy a spare battery, you can buy them from Ring's Website, which will cost you around $20.
Write for us
HeckHome does not necessarily share views expressed by opinion writers and advertisers. HeckHome regularly invites Bloggers across the World to write for us home improvement in order to present their creative ideas.
Andres Walsh
My name is Andres Walsh and as far as I can recall, I have had only one passion in my life – a love of fixing things! Growing up, my friends and even my family members called me "wrench." The nickname has somehow stuck even through to my adult life.
Related posts
Benefits of a Moving Company

Moving can be an exciting yet daunting task, and if you've ever relocated to a new home or office, you know that it involves more than just packing your belongings into boxes. It's a process that requires careful planning, organization, and physical effort. This is... The post Benefits of a Moving Company appeared first on […]