Thomas Allergy & Family
A premium vacuum cleaner with a unique water filter, an elaborate air cleaning system, and a water mist dust suppression program. The device will provide gentle but effective washing of laminate, parquet, and other hard surfaces. Also, the device will perfectly cope with cleaning carpets and upholstered furniture without ruining your order from the big basket. The volume of the dust canister is 6 liters. The cord length is 8 meters, so you are not "tied" to the outlet, and can easily move around the room. In addition, it is convenient to have a mechanical power regulator. It is located on the handle of the hose, so it is easy to control. When you're on the hunt for a new vacuum cleaner to keep your floors spotless, don't forget to explore our tips on finding the best vacuum deals to ensure both cleanliness and affordability.
Arnica Bora 4000
This relatively budget model stands out for its small weight (6 kg) and decent power of 350 W for its price segment. Despite the affordable price, the device is equipped with everything you need for a quality vacuum cleaner. In particular, there is an aqua filter and HEPA filter that allows catching even the smallest dust particles. In addition, there is a 1.2L dust canister that allows for dry cleaning. Completion does not stand out with something supernatural, but there is everything you need – a brush for the floor and carpet, a crevice nozzle, and even a turbo brush. The device will cope with cleaning no worse than more expensive models. However, it should be warned that it consumes quite a lot of electricity.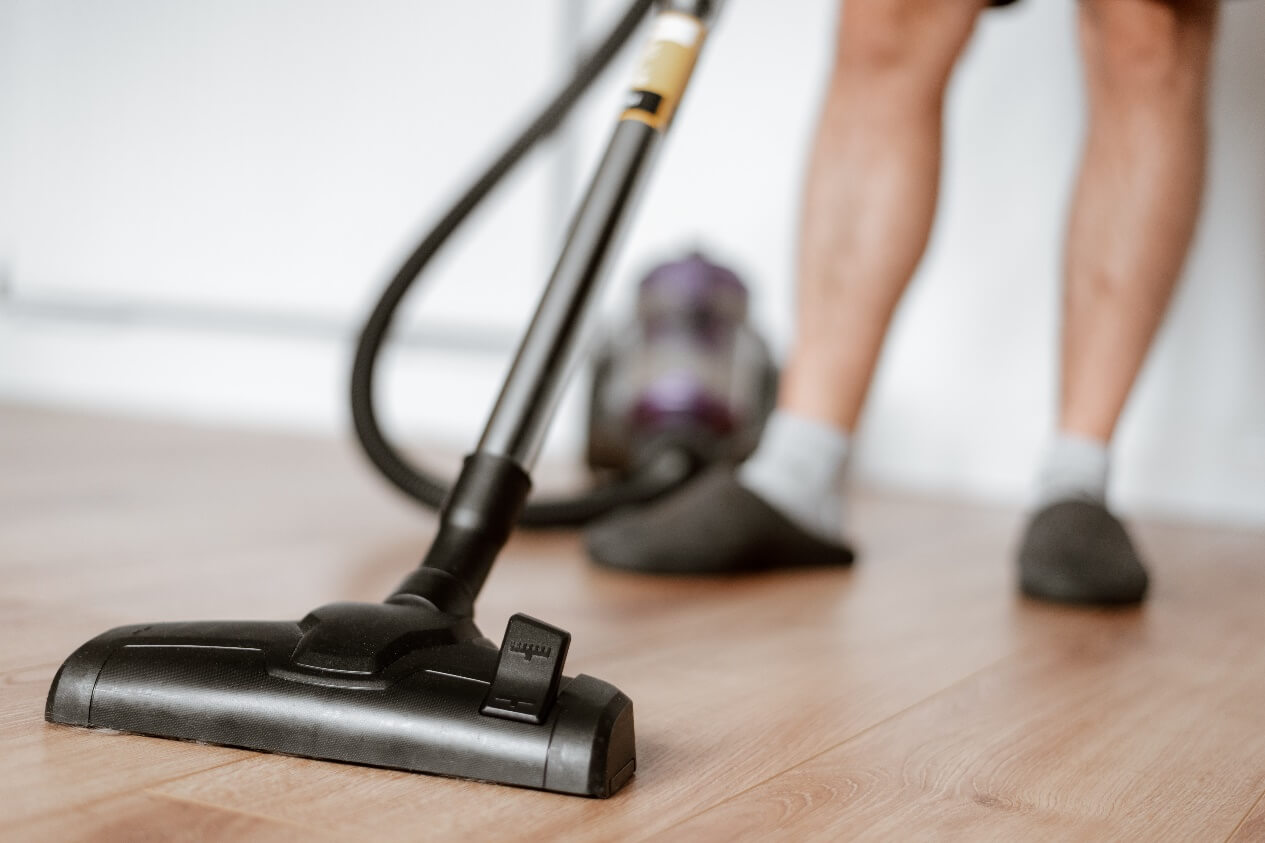 Thomas 788550 Twin T1
This model has a suction power of 280 watts while having a very reasonable price. The device is equipped with a patented water filtration complex that cleans the air, as well as foam and HEPA filters. Importantly, these filters are washable, which increases their "life". The vacuum has a 2.4L detergent tank as well as a 4-L tank for dirty water. A nice bonus will be the availability of four attachments – wet cleaning, furniture, floor/carpet, and crevice cleaning.
Karcher SE 4001
This model is the best for vinyl plank floor vacuum because does not stand out with a large number of functions or a bright design – the manufacturers decided to focus on practicality and reliability. This is evidenced even by the fact that the tube of the vacuum cleaner is composite, not telescopic. It would seem to be an outdated solution, but such a format is more durable. The device is equipped with a 4-m tank for clean water, which can be easily disconnected. That is, if necessary it can be removed and supplemented already in the course of cleaning. And the dust collector of the given model possesses a considerable volume of 18 liters. It is also worth mentioning that after using the proprietary nozzle for carpets, the drying time is up to 50% less than in other models.
Conclusion:
Everyone has a responsibility in the house so that the house must be clean and everyone chooses what to clean it with and what policy to clean it with, and we must understand that not everyone can afford a good vacuum cleaner.
The Energy-Efficiency Advantages of Vinyl Window Replacement

Windows are more than just portals to the outside world; they play a significant role in determining the comfort and energy efficiency of your home. If you're looking to improve your home's energy efficiency, consider the advantages of vinyl window replacement. In this article, we'll... The post The Energy-Efficiency Advantages of Vinyl Window Replacement appeared […]