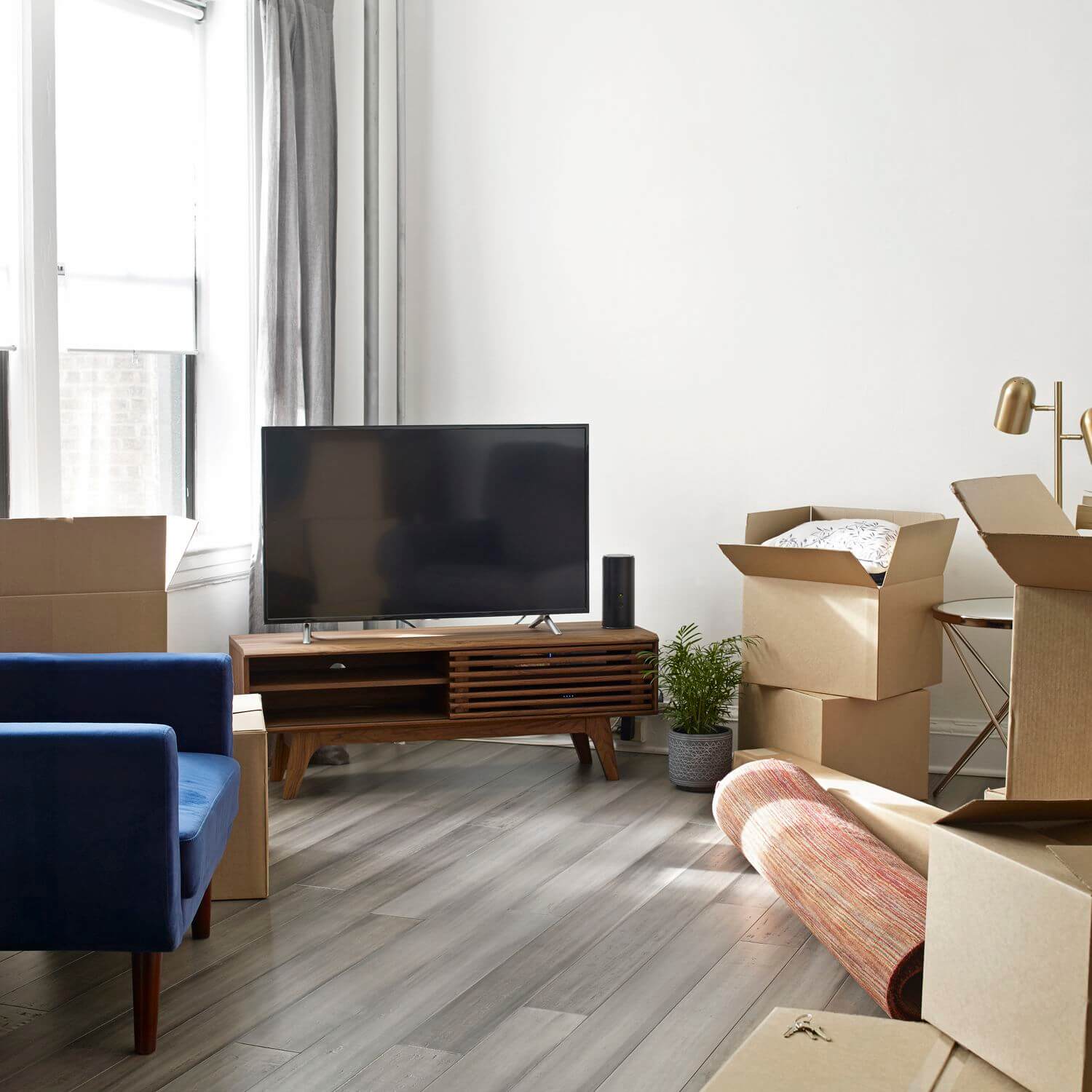 Typically, there are many things to consider when moving to a new home. Without planning and proper organization, you may end up committing mistakes which can affect the success of the entire relocation process. Hence, before you embark on your moving journey, it's important that you know what steps to be taken from beginning to end. Doing so can go a long way in ensuring the success of your transition.
If you're moving for the first time, keep reading this article to learn about the house move basics and how you're going to do them:
1. Create A Moving Checklist And Folder
This is one of the essential things to do when executing a house move. Generally, a moving checklist is essential to make sure all your tasks will be completed on or before their deadlines without any stress. Regardless of how big or small the tasks are, having a checklist allows you to pay attention to every task, thereby making the entire process much easier and faster.
In addition to a checklist, it's also important to make a moving folder so you'll have easy access to essential documents for your relocation. You should begin gathering new addresses, relocation contracts, purchase papers, identification papers, and many more and have them kept in a single folder. If some questions arise during the move, having a folder allows you to have answers to these questions in the fastest time possible.
2. Get The Services Of A Moving Company
While you have the option to go for a DIY route when moving, it's still a good idea to hire professionals who can help you with the challenging parts of the process. Most moving companies NYC or wherever you may be located, have the knowledge, skills, and expertise that can make the relocation more seamless and hassle-free. They also make use of proper moving tools and equipment which can help in the safe transportation of your belongings to your new home.
Hence, if you've decided to hire movers for your upcoming move, then you should begin by asking for some referrals from your family and friends. They may have known a moving company which they can recommend to handle your move. If you can't obtain referrals, you can do an online search to gather a list of potential movers. Check out this online marketplace for professional Man and Van companies in London which can help make your house move a smooth one.
Once you have the list, the next thing to do is browse through their websites and learn some information about them such as reading some online reviews. By doing this, you may be able to find the right help for this daunting undertaking.
3. Purge Your Possessions
Unless you can't live without your belongings, your upcoming relocation can be a perfect opportunity to get rid of all the things you no longer need and use. Instead of bringing these items to your new home and spend unnecessary money, cut down your possessions and you'll have a less costly transportation of your moving boxes.
After sorting your things out, the next thing to do is think about what you should do with the unnecessary items. For instance, if you have possessions that can't be used or recycled anymore, it's time to junk them forever. However, if you have things which are still in good condition, you can either choose to donate some to a local charity or have them sold to a garage sale or through an online sale.
4. Come Up With A Packing Plan
Once you're done with decluttering, you can now proceed to the most difficult aspect of moving – packing. In order to be successful in this undertaking, it's crucial to create a packing plan which can guide you through the process.
Generally, the packing plan can include the following steps:
Get hold of proper packing supplies – You should get ready with the packing task by gathering sufficient materials. These can include cardboard boxes, packing tapes, colored markers, bubble wraps, blankets, sheets, and many more. Make sure the materials you collect are enough for the entire process to avoid going back and forth from the store which is time-consuming and inconvenient. Moreover, if you want to save some money in packing, you can do so by using free boxes from friends and grocery stores.
Pack by room – After getting all the materials in place, then it's time to begin packing. To do this successfully, you can pack all your possessions by room. For example, you can box all the items in your living room, another box for all your kitchenware, and so on and so forth. Remember, by doing this packing method, you can also make unpacking much easier and less stressful.
Label all your boxes accordingly – After sealing your boxes with the packing tape, the next step is to label them accordingly. Make sure to have a visual inventory of all the items you keep in each box so you'll have an idea on where specific things go once you arrive at your new home.
Prepare an essentials bag for you – On the night before the relocation, be sure to keep the essentials with you. This means packing a bag filled with a change of clothes, hygiene kit, medications, paperwork, chargers, and many more. This method can be helpful especially in cases wherein catastrophe happens and the moving truck is damaged, including your stuff. At least, by packing an essentials bag, you still have something to use after a tiring relocation day.
As you can see, there are many things to do during the packing process. While you can do this on your own, you also have the option to hire professionals, specifically the Manhattan movers or wherever you may be, to take this undertaking off your shoulders. With professional help, you don't need to worry about this thing throughout your move, thereby allowing you to focus on other important aspects of the transition.
Final Thoughts
Indeed, executing a house move can be a bit overwhelming. But, by following the tips mentioned above, you can transform this daunting task into a bit more seamless transition. Once you figure out what to do, you can complete all the tasks with ease and the only thing that'll be left to do is putting together a housewarming party upon your arrival.
Write for us
HeckHome does not necessarily share views expressed by opinion writers and advertisers. HeckHome regularly invites Bloggers across the World to home style write for us in order to present their creative ideas.
The Energy-Efficiency Advantages of Vinyl Window Replacement

Windows are more than just portals to the outside world; they play a significant role in determining the comfort and energy efficiency of your home. If you're looking to improve your home's energy efficiency, consider the advantages of vinyl window replacement. In this article, we'll... The post The Energy-Efficiency Advantages of Vinyl Window Replacement appeared […]