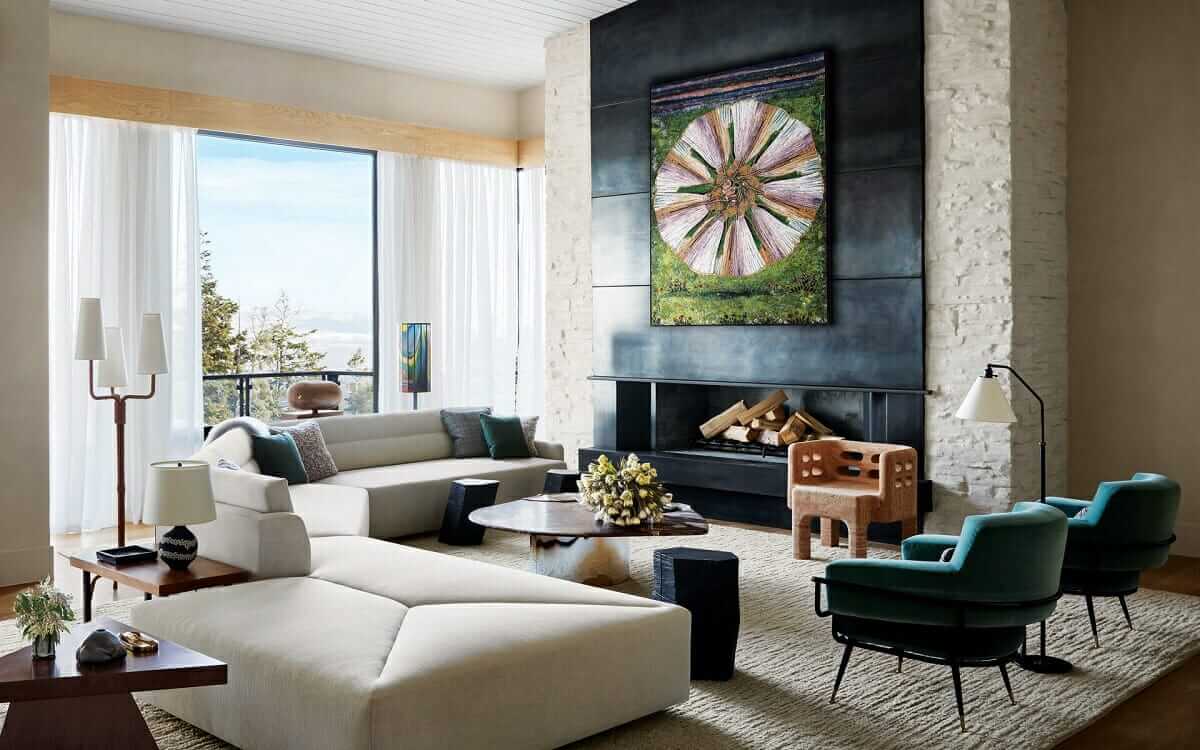 Chances are, if you look up from your screen, you'll see a wall before anything else. But if we hadn't brought it up, you probably wouldn't think twice about it or any other wall in your immediate vicinity. That's because most of us take walls for granted.
Walls are the unsung heroes of our homes. They carry heavy loads, protect us from the elements, provide privacy among multiple residents, and serve as canvases on which we can express ourselves through colors, patterns, and decorations.
While there's nothing wrong with covering your walls with your preferred colors of paint in a consistent, unaltered manner, the truth is your walls can be so much more than large rectangles of painted drywall. With this in mind, let's take a look at seven ways to transform your home's walls in 2023:
Wallpaper
Whatever happened to all the wallpaper? It used to be a standard feature of almost every home for nearly a century. Then one day, it became a rarity. With so many beautiful patterns of wallpaper online to choose from, we don't see why it shouldn't be an option for the modern homeowner to consider in 2023. In addition to the signature patterned appearance, wallpaper has several advantages, including cost-effectiveness and the ability to keep walls protected better than paint. With this in mind, we suggest using wallpaper as a way to transform the walls in your home.
Tile
Tiled walls aren't just for bathrooms and kitchens. With its many design possibilities as well as its durability and timeless appeal, tile can be a great option for any room in the house. In many cases, homeowners use ceramic tiles for accent walls in living rooms, bedrooms, and home offices. As a result, we recommend putting tile on your short list of wall redesign options in 2023.
Brick
The urban aesthetic of exposed brick remains a popular design option for many homeowners across the world. However, the practicality of exposed brick comes down to whether or not the home was built with bricks. There are other factors to consider as well, including the quality of the brickwork. The result is a tendency for homeowners to opt for prefabricated brick-style panels that can be merely attached to the walls rather than requiring their removal. The bottom line is the exposed brick look – authentic or not – is a style choice for homeowners to consider in 2023.
Patterned paint
Some folks prefer to stick with paint. That's completely fine. But what if there were a way to transform your walls while still using traditional paint? There are, in the form of patterned and textured paint design options. With the help of special rollers, sponges, and techniques, homeowners can achieve an aesthetic that's similar to wallpaper but allows for more personal customization in the form of color choices and other options.
Custom mural
Is there a talented artist in the family? If so, consider commissioning them to design and paint a custom mural on one of the walls in your home. This option is especially popular with kids and teenagers. It may also be suitable for playrooms, garages, and other areas of the home where a dramatic display won't be an eyesore to dinner guests.
Wall art
One of the simplest ways to spruce up the walls in your home is to invest in some carefully chosen wall art that complements the existing color scheme while filling up blank spaces. Wall art is a great way to turn bland and boring walls into beautiful displays of color and shape.
Interactive
There are several ways in which one or more walls in your home can become an interactive surface. The obvious option would be to install a large smartboard on the wall, though that may not be in the budget for some readers. A more affordable option would be to install a large whiteboard. You could also paint the wall with magnetic paint, which allows for the use of magnets to decorate and play. Lastly, there's always chalkboard paint that can turn any wall into a giant chalkboard.
Walls are everywhere, yet we rarely notice them. Rather than let your walls go unaltered and underused, consider transforming them this year. The hard part will be choosing which option to try!
Vivien Bell is a freelance writer from Maryland. She enjoys writing about education, family, home living, and pet care.
The Energy-Efficiency Advantages of Vinyl Window Replacement

Windows are more than just portals to the outside world; they play a significant role in determining the comfort and energy efficiency of your home. If you're looking to improve your home's energy efficiency, consider the advantages of vinyl window replacement. In this article, we'll... The post The Energy-Efficiency Advantages of Vinyl Window Replacement appeared […]