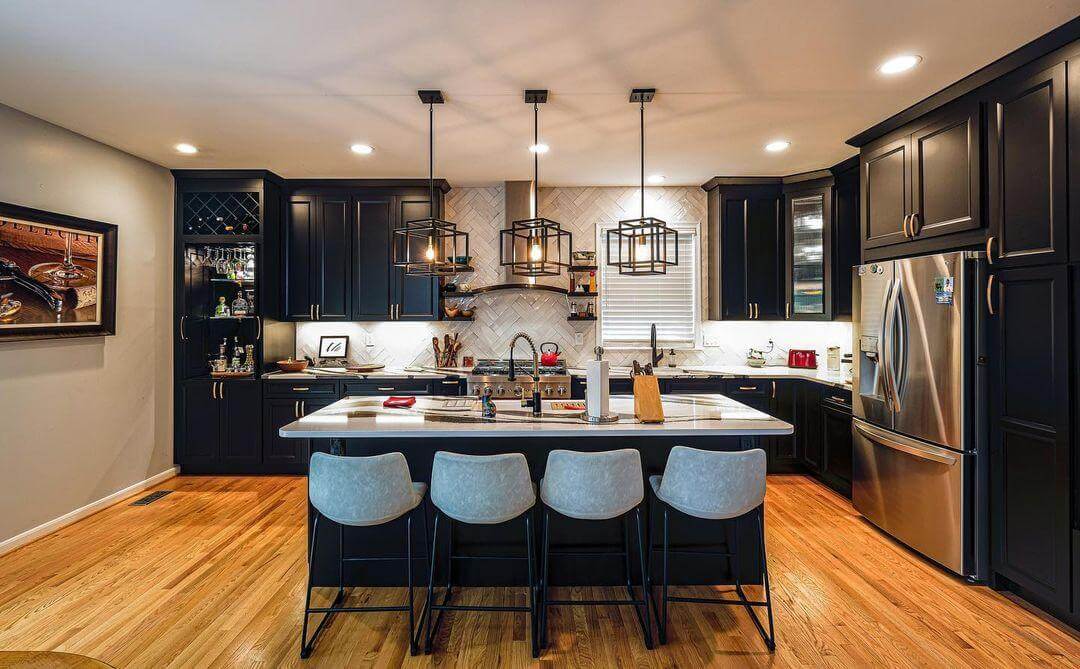 Restaurants now strive to create a complete sensory experience for their patrons, with everything from the presentation of food to the atmosphere playing a crucial role. And just like in a restaurant setting, the lighting in your own kitchen can greatly impact the overall dining experience.
Similarly, in our own kitchens, the lighting plays a significant role in creating a pleasant dining experience. Just like in a restaurant, the right lighting can greatly enhance the ambiance of your kitchen and make your dining experience even more enjoyable.
You might think that all you need in your kitchen are lights simply for dining and helping you with your daily tasks. But get ready to be amazed by the untapped potential of lighting in your kitchen. It goes way beyond just providing functionality; it can completely transform the ambiance and atmosphere of your dining space.
Kitchen Lighting Trends For Your Home
Kitchen lighting trends are constantly evolving, and keeping up with the latest designs can make a significant difference in how you enjoy your meals at home. So here's how to create that perfect home dining experience without going out and familiarize yourself with these current looks.
Choose Natural Materials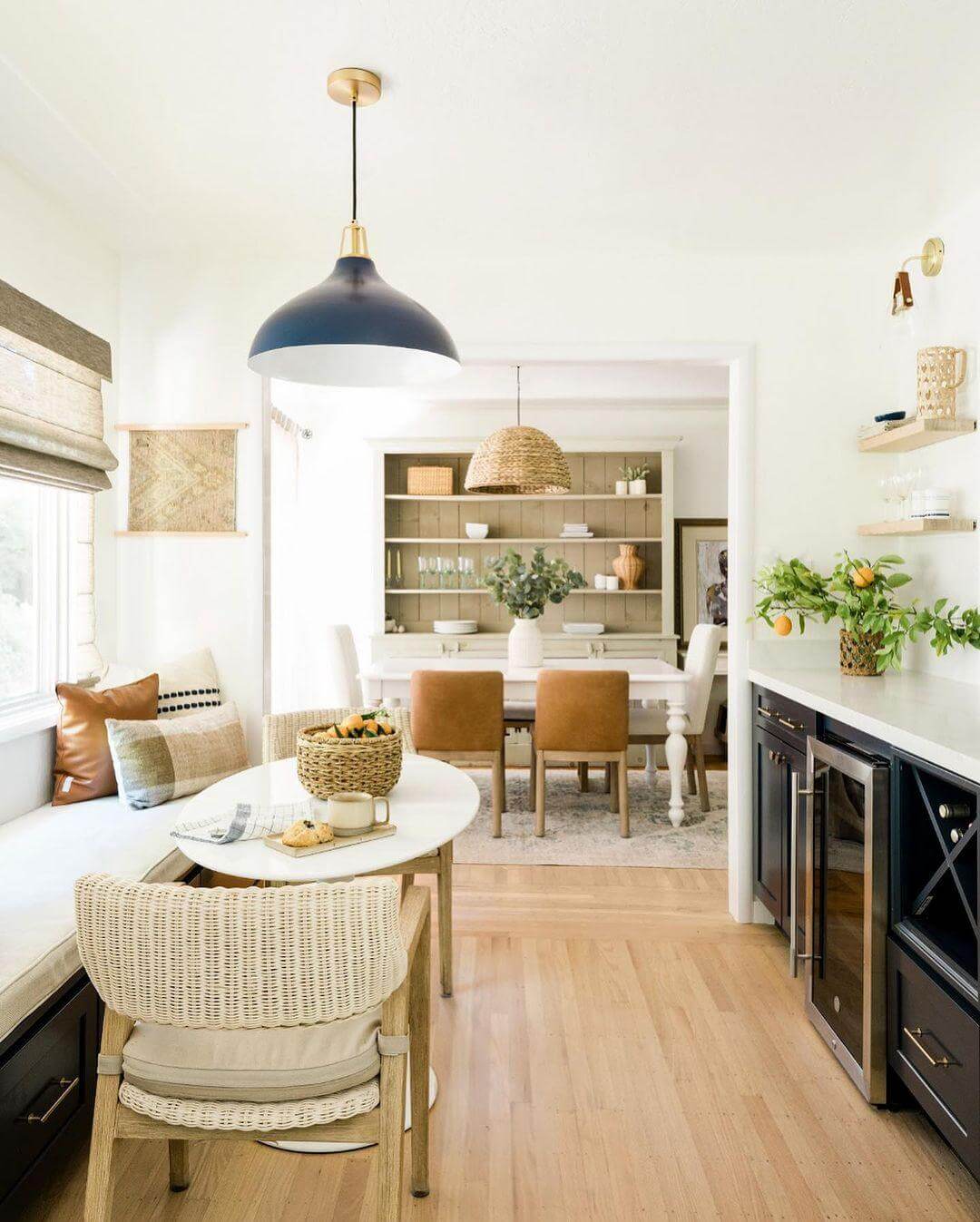 The use of natural materials like rattan, rope, cane, and wicker for kitchen lighting fixtures such as pendants and sconces has been on the rise in popularity. It seems that more and more people are preferring these materials over other options. Rattan decor specifically has become a popular choice among homeowners due to its unique texture and organic feel.
This trend is especially ideal for kitchens with an open concept, as it helps to seamlessly blend the indoor and outdoor spaces, creating an inviting atmosphere in your dining by bringing nature indoors.
Look for Warm Finishes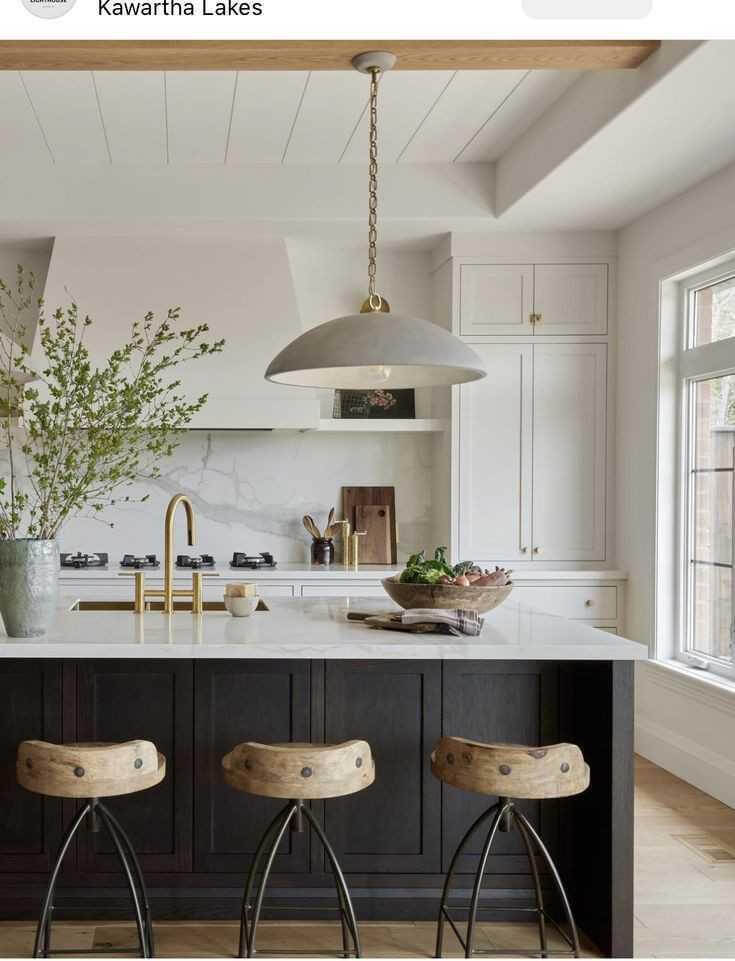 When it comes to decorating, the finishes are what really make the style shine. Whites, warm grays, and blond wood find their way into lighting designs.
Warm paint colors have been quite influential in the world of home furniture choices, so it's no surprise they are also making their way into lighting fixtures. Along with these color choices, soft and warm lighting has become highly sought after. This combination creates a cozy ambiance that adds warmth to any space.
To enhance the warm tones in your paint color, it's recommended to select lighting fixtures that have a similar or contrasting warm hue. For instance, you can opt for finishes like brass, bronze, gold, copper, or wood on your lighting fixtures to achieve a cohesive and inviting aesthetic.
There are several lighting fixtures you can hang in the ceiling that go well with warm finishes, such as:
Ring Pendant Lights
To achieve better illumination over the kitchen island, consider using ring pendant lights. These pendant fixtures not only have a brass coating that complements the cozy tone of your cabinet paint but also features a stylish geometric design that adds a touch of contemporary elegance to the area.
Wooden Bead Chandeliers
This beautiful chandelier showcases wooden beads in a natural shade that perfectly complements the warm paint finishes. Not only that, its round design adds an element of softness and texture to the space. This particular fixture is ideal for home DIY projects that aim for a bohemian or rustic style in their room decor.
Dome / Drum Pendant Lights
This pendant light is also a great addition to the warm finish paint and adds an extra touch of style to your room. The drum shape of the light fixture adds volume and dimension, creating a delightful ambiance. It's perfect for any transitional or traditional style room. Consider choosing the one that comes with a fabric shade in a neutral tone.
Linear Pendant Lights
With its sleek design and clean lines, the linear bar pendant light effortlessly creates an upscale atmosphere in your home. Its silver finish complements the warm paint finishes in the room, adding a touch of modern elegance. If you're aiming for that extra bit of style and class in your interior design, don't hesitate to opt for a linear pendant light.
So whether you're updating your kitchen interior design or having your build journey from scratch, consider incorporating this trend by opting for light fixtures that showcase warm finishes. Not only will they complement your existing decor beautifully but also add an inviting touch to your kitchen space.
Layering of Lights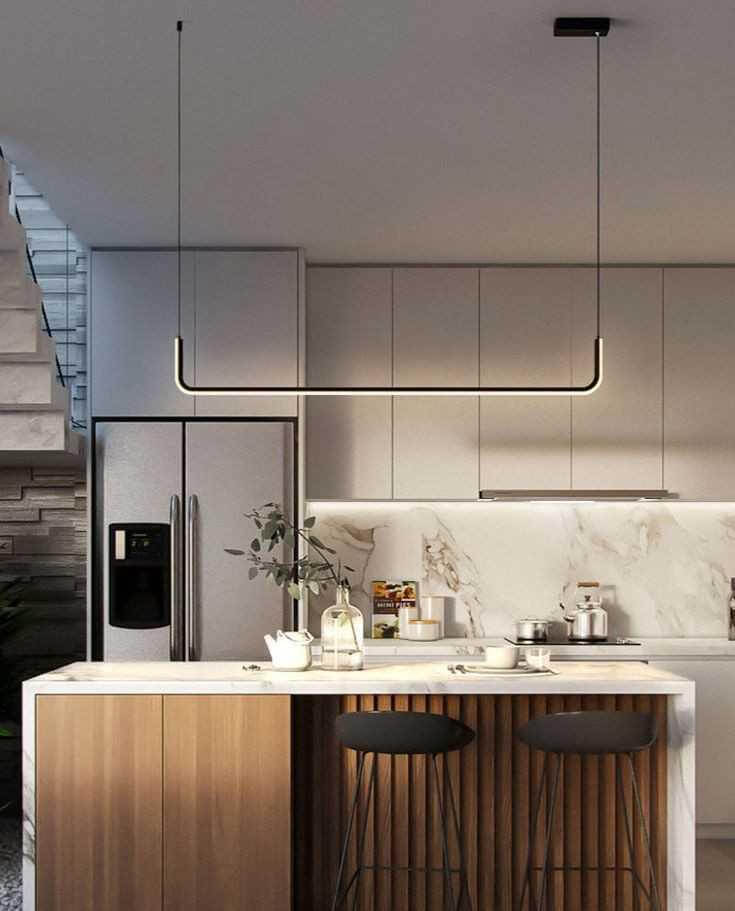 Another trend for creating a perfect home dining experience in 2023 is incorporating layered lighting into kitchen design. This refers to strategically placing lights throughout the interior spaces to enhance both functionality and ambiance.
In addition to general overhead lighting, this includes installing specific lighting on shelves and underneath cabinets. This is great if you have a dedicated butler's pantry area where most of the kitchen tasks are carried out. So not only will you have ample and functional illumination throughout your kitchen, but you'll also be able to create different moods depending on the occasion or your own specific tastes.
Make a Striking Contrast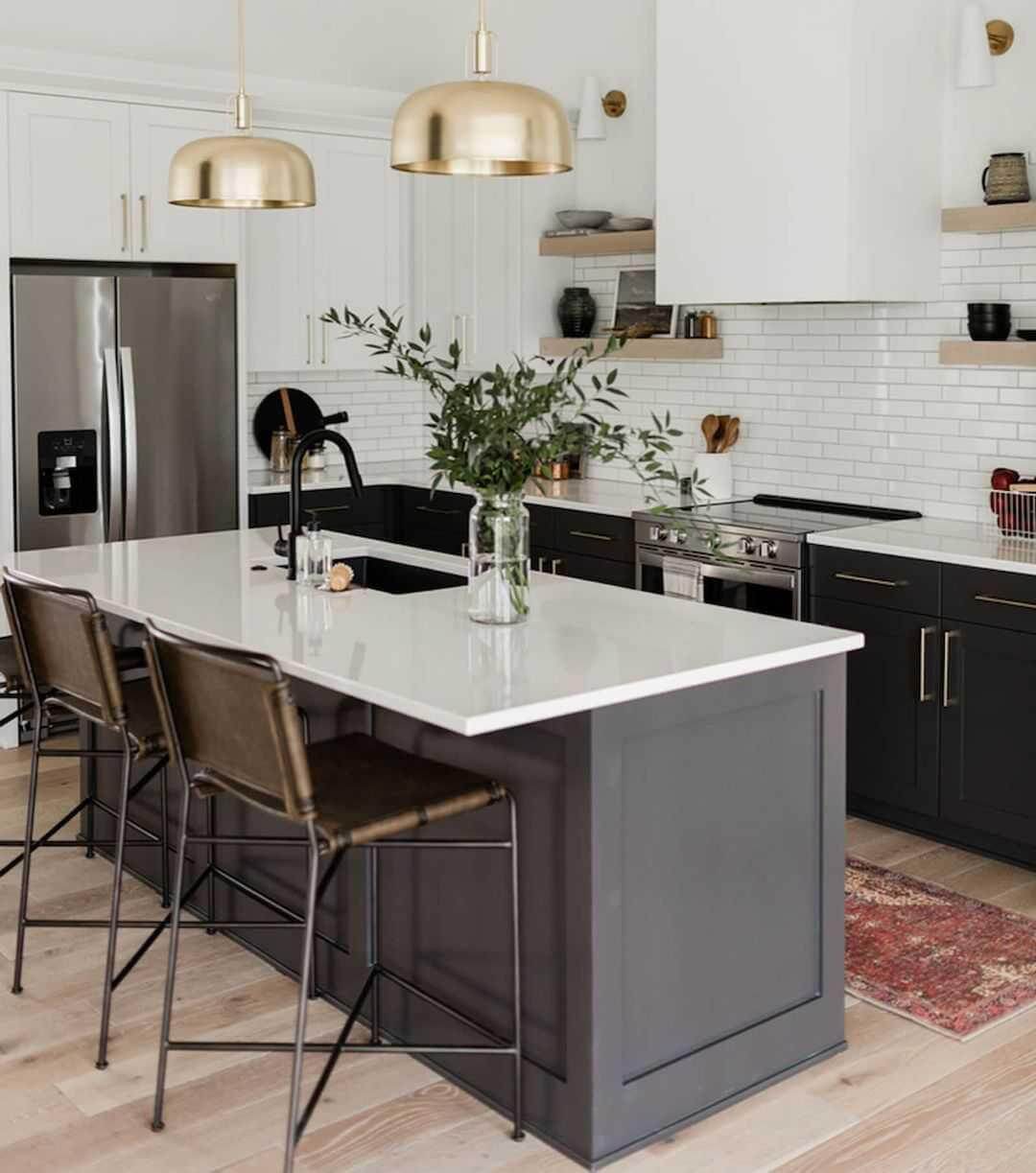 When it comes to using lighting in groups, such as placing 3 or more pendant lights above a kitchen island or wall lights above shelving or countertops, we often tend to go for coordinated and uniform designs. But if you want a more contemporary and distinctive look, consider going for asymmetrical or contrasting styles. This will add a touch of modernity and uniqueness to your display.
Use Clear Glass Fixture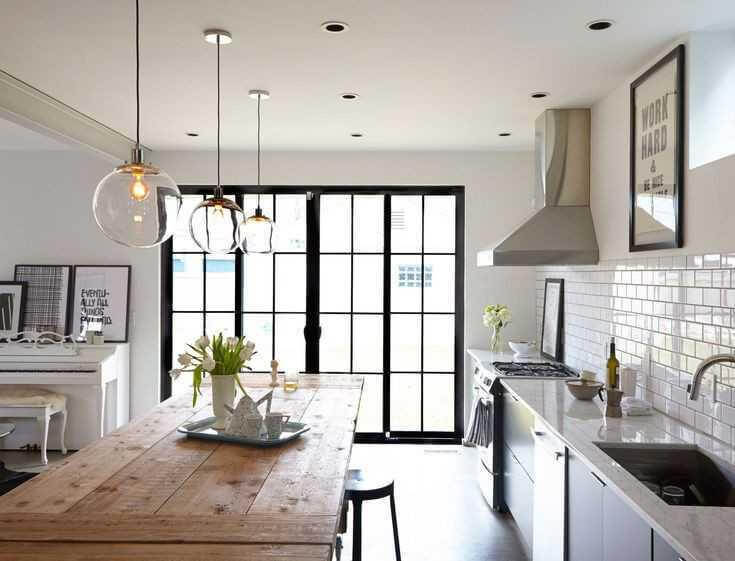 One of the top kitchen lighting trends in 2023 is the use of clear glass fixtures. Clear glass shades prevent the visual obstruction that can occur with heavier light fixtures, enabling light to shine through wherever you require it. When clear glass emits a soft glow, it minimizes the amount of glare.
And with reduced glare, everyone using the room will experience improved visibility while having relax dining experience. This is especially advantageous for kitchen islands and dining tables as it allows task lighting without creating a cramped or burdensome atmosphere.
Embracing Traditional Style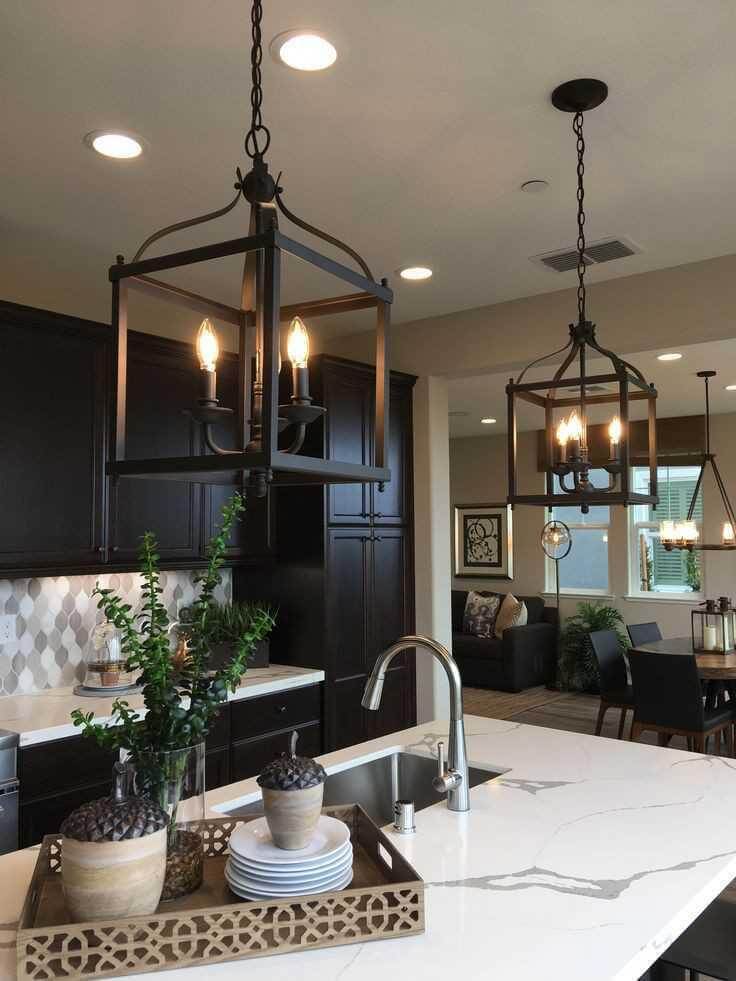 Given the recent challenges of a global pandemic, social unrest, and potential economic downturn, it is only natural for people to yearn for simpler times and look toward the past. This desire for nostalgia and an idealized version of the past can be seen in current lighting design trends. They draw inspiration from classic silhouettes found in influential design eras like old-world aesthetics or midcentury modern styles.
But these designs are not mere replicas; they represent new interpretations that blend timeless charm with modern touch. So one kitchen lighting trend this current year is incorporating elements from different periods into their lighting designs. Designers are creating a fresh take on traditional aesthetics while providing a sense of comfort and familiarity.
Go Bold with Multi-tiered Chandeliers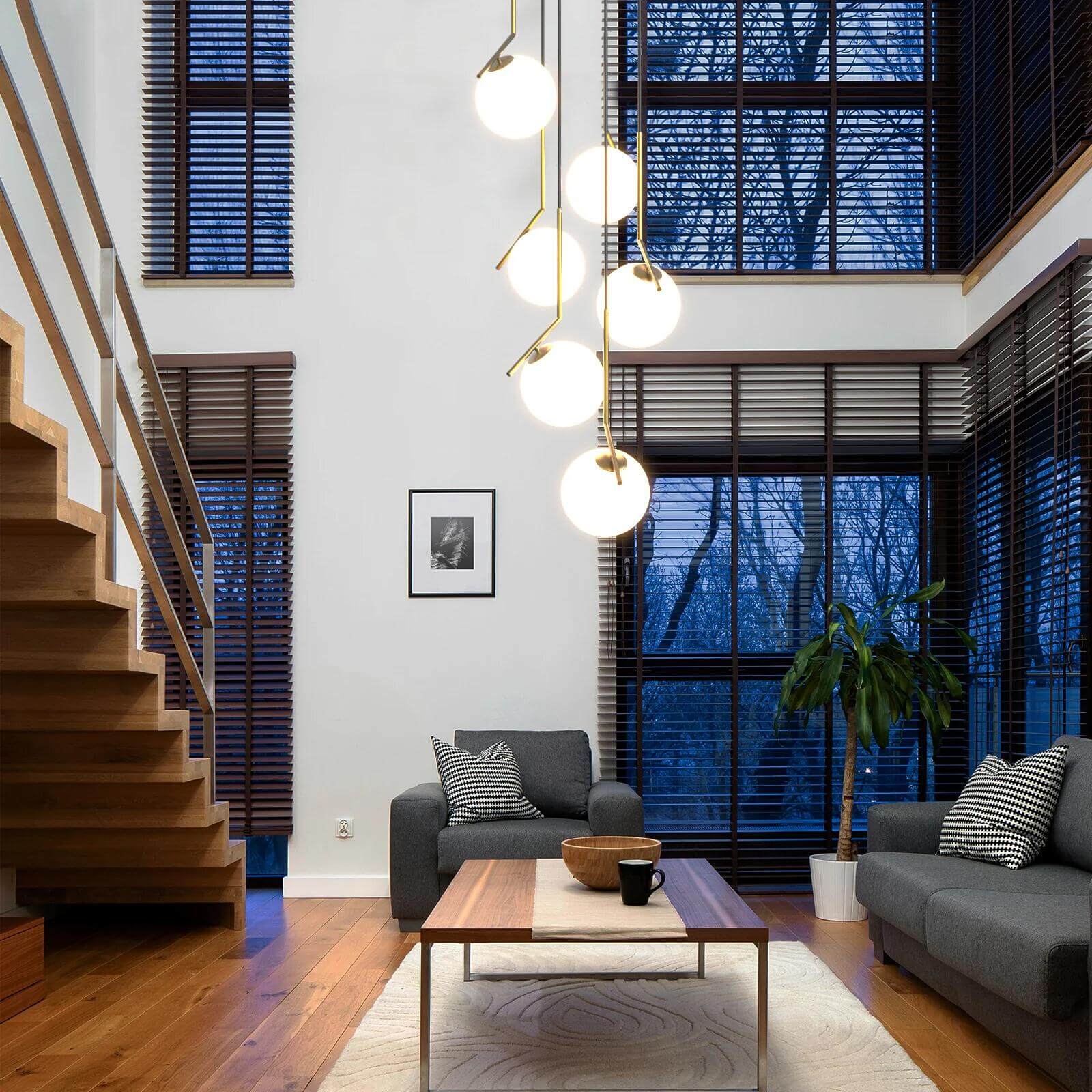 Chandeliers are well-known for creating a significant impression in any room, but why not take it up a notch and add even more visual appeal? This is ideal for hosting dinner gatherings and special occasions at home. You would absolutely adore the stunning effect that an oversized, multi-tiered chandelier can bring to a space.
It instantly becomes the focal point of the room, commanding attention with its grandeur and elegance. Not only does it provide abundant lighting, but it also adds an air of sophistication and luxury. Embrace this daring design decision and witness the extraordinary transformation of your kitchen into a captivating work of art.
Switch to LED Lighting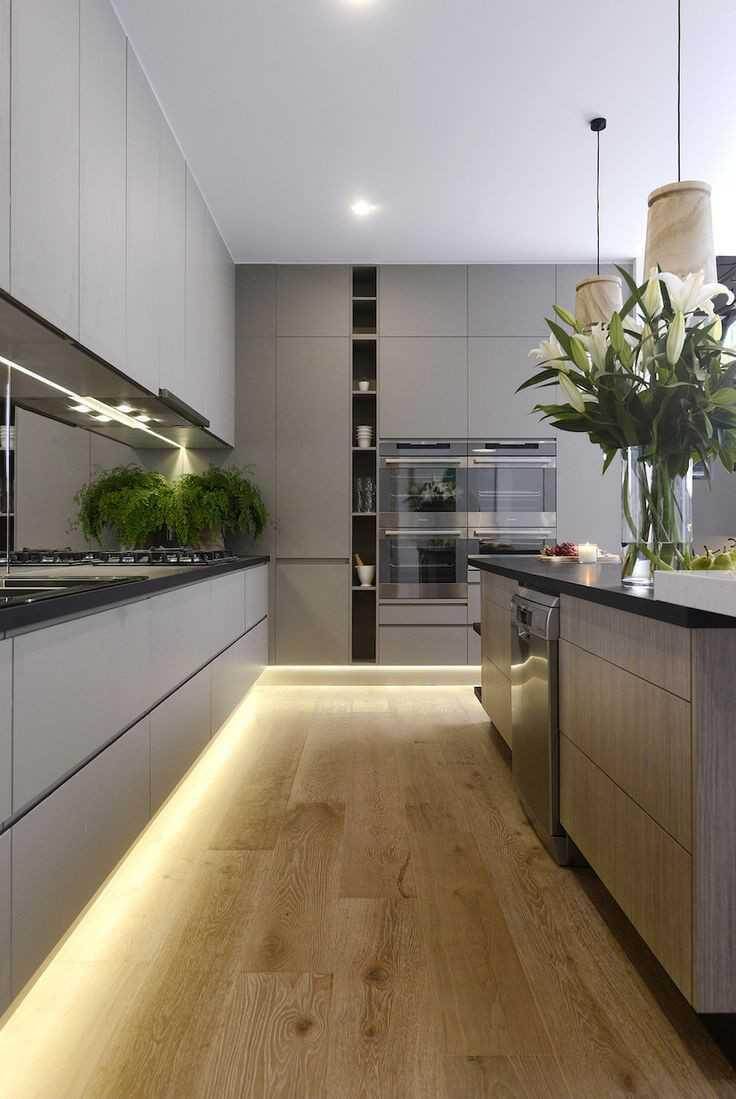 LED lighting continues its popularity in interior design. This is not only due to its energy efficiency but also because it grants designers greater freedom to innovate and create unique spaces. LED lights in the kitchen space offer a great level of flexibility that allows for creative expression in designing this area and various situations. With their versatility and long-lasting qualities, LED lights are sure to remain at the forefront of lighting trends for years to come.
Add Brass and Black FInishes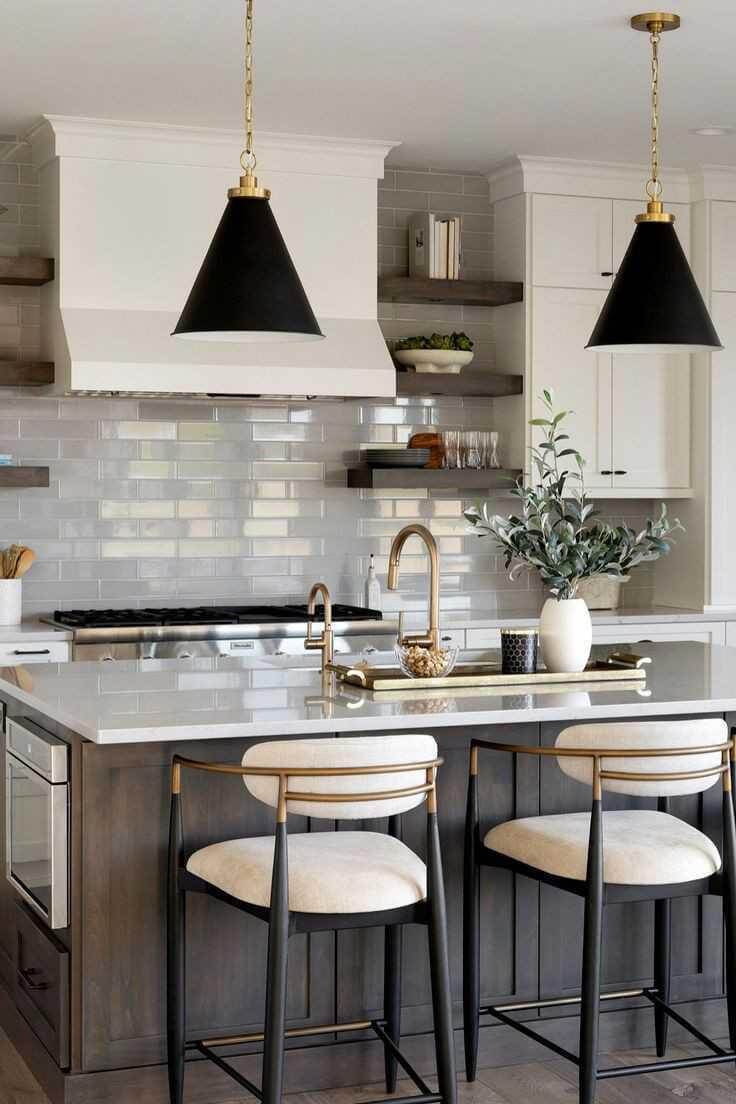 Stylish and modern metal tones that are soaring in popularity these days are brass and black finishes. These finishes offer a sophisticated yet versatile look to any space, making them a perfect choice for both contemporary and traditional design styles. The combination of the warm, rich hue of brass with the sleekness of black creates an eye-catching contrast that adds visual interest to your decor.
Benefits of a Moving Company

Moving can be an exciting yet daunting task, and if you've ever relocated to a new home or office, you know that it involves more than just packing your belongings into boxes. It's a process that requires careful planning, organization, and physical effort. This is... The post Benefits of a Moving Company appeared first on […]