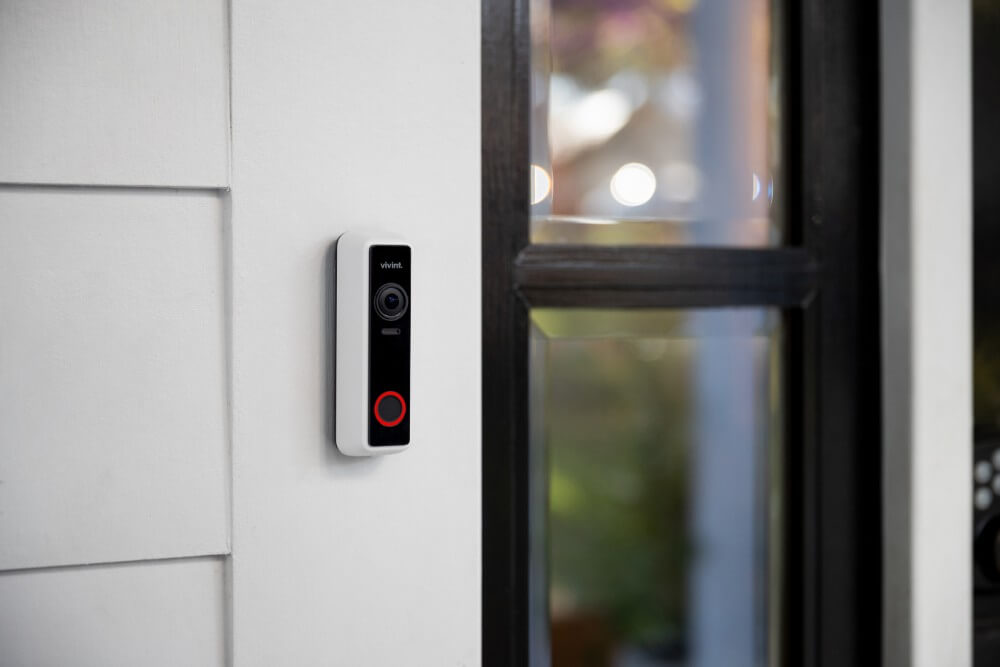 Vivint Doorbell Not Working: How to Fix
Andres Walsh, 3 years ago
0
9 min

read
1611
If you are a person having a family and a resident of your own where you live with your family, then what becomes the most important for you is their safety. To ensure that your family and your house stay safe from any burglary and any unwanted incidents, you take a lot of precautions just to have a satisfaction that it is safe out there while.you are out of your house.
Many appliances are there, which helps you to make your house more secure. CCTV cameras, sensors, motion detectors, doorbells are just to name a few security measures almost everyone takes.
In today's world, where everything is becoming more and more advanced, ordinary doorbells have been replaced by video doorbells now. Not just they provide your video of your doorstep bit also gives you a notification if something fishy happens at your doorstep.
This is something that can cut the role of CCTV and sensors and can do all their works by own. Many manufacturers manufacture these video doorbells. All of them are best on their own. Vivint is one of the manufacturers who have an impressive impact on their doorbells on their costumers.
We all have trouble when our appliances start functioning in an unwanted manner. In this article, we are going to solve the issues related to your Vivint doorbell. After reading this article, you will be able to detect the problem and solve it. So, let us start now.
Digging a bit about Vivint Doorbells
Vivint claims that they have the best video doorbells. It is just a common sense that you can't protect if you can't see it. This problem was fixed after the invention of video doorbells. Vivint manufactures video doorbells which works on AI to give you as much as possible. It was settled up at your door and kept recording on for your porch and to those whoever comes at your porch.
It not only detect people but also distinguishes between people and packages very brilliantly. Once your package got delivered at your porch, you will have a notification on your smartphone. Your Vivint doorbell connects to your smartphone through its official app. You will get notifications of everything happening at your porch on your smartphone.
You can even have a two-way conversation with the person standing at your door. There is no need to be present there in case of having a conversation; instead, you can do it from anywhere by just a click on the app. It's better video quality, and a broader recording area makes visibility of your porch area more transparent and better. You will be able to see clearly who is at your porch and then can have a talk with them with better sound quality.
No products found.
Once you have seen who is at your door and they want to enter your house and you are okay with that but, you are not in the house right now, don't worry as you can unlock the door for them by just a click on your app. This is a futuristic technology which gives you a feeling that undoubtedly you have entered in the future and every day to day things have become more comfortable for you.
You can have all the recordings and can store them in their cloud system. This will make you able to know what happened a few days back in case if you had something fishy on that day, and you have forgotten about it, but it just comes up in your mind after few days.
Now, if somehow this high-tech doorbell starts dysfunctioning, then it will surely make you upset and a bit insecure as well. Then, you will start wondering why this is not working and what you should do now. Therefore we are here for you to help.
In the following sections of the article, you will come across the issues Vivint doorbell owners generally face. We have listed the issues with their resolving procedures as well. If you are also having issues with your Vivint doorbell, then you are in the right place. Read the following section and find out what problems you are facing right now and how you can fix it. So, let us begin.
General issues of Vivint Doorbell with their Resolving Procedures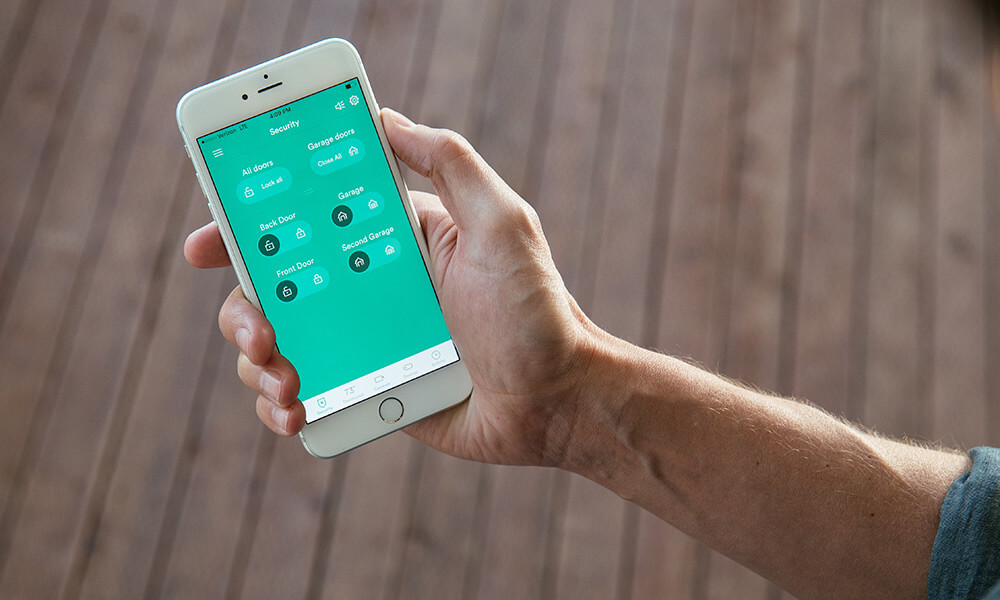 We have selected and answered the widespread problems, and you can solve it on your own. I hope this will help you to fix your problem.
How to Perform a Panel Reboot
It is a straightforward task and can be done at home on your own.
Disarm your panel first by entering your disarming pin.

Open Menu from the home screen, and in the SMART HOME SETTINGS section, choose the device option and then again enter your pin.

Now click the DISPLAY icon, and in the newly opened tab, select the PANEL option.

After selecting the panel option, just click the REBOOT option, and you are done.

This rebooting procedure will take about 10 to 20 minutes to complete, so be patient while this rebooting is happening.
How to Perform a Doorbell Reboot
Press the doorbell camera button for around 10 to 15 seconds and hold it there.
You'll hear a chime for the first time you will press it, and the color of the button will turn yellow from the solid white.
Hold the button till the button colors become yellow again.
You are now done with the doorbell reboot when the lights will become solid white again.
Offline Issues
First, reboot the panel by following the above procedure.
Then reboot your doorbell by following the steps we have mentioned earlier.
Now, go and unplug your router for around a minute and then plug it again.
Check for the doorbell light ring as it will illuminate, which confirms the camera reboot, which will solve the offline issues.
If not, then kindly contact their official helpers to get you some extra help if needed.
Having too Many or too Fewer Recordings
Make settings in the app to adjust the settings of your camera so that you can record what you want to and nothing much.
In the app, select the camera page. After clicking the gear icon at the top right corner, select your doorbell camera.
Then in the opened tab, select the RECORDING options and start turning on and off the things you want and don't want to record, respectively.
After adjusting the recording now, you have to adjust your detection zone. Make sure that you make your detection zone on the ground only and not in air or sidewalks for better and effective recording.
To do this, you have to go back to the page where you had selected the option of recording.
Right below the option of recording, you will find the option of DETECTION.
After selecting this option, you will have some green dots on your screen, which covers a particular area. Adjust these dots in such a way that you cover all the areas near your ground, which is connected to your porch. This will detect only those persons and packages which come at your porch and nothing else. Covering all the areas will make your doorbell record all the people who will not be useful for you as you will get a lot of notifications for every person passing by the sidewalks.
You can also adjust the sensitivity of detection by decreasing the sensitivity if you are having too many clips and increasing the sensitivity if you have very few clips.
And if your camera is not recording any new clips, then you can perform the reboot for your panel following the reboot of your camera and then unplug your router for around 1 minute and then plug it again.
Delete and Re-add Camera
First of all, disarm your system by entering your disarming pin.
Now from the home screen, go to the MENU option at the bottom right corner and then under the section of SMART HOME SETTINGS, choose the option of DEVICES. After that, you have to enter your pin again to access further options.
After entering your pin, you will have the option of CAMERA from that screen select the option of delete camera at the bottom on the page and then confirm the deletion by selecting YES. Now you have deleted the camera, and the next step is to re-add the new camera.
Now, return to the doorbell and press the button and hold it for around 20 to 50 seconds and hold it till the light rings at the button turns red.
After leaving the button, the light ring will show a sequence of color changes, which ensures that it is resetting. In the end, the green light will start appearing on the light ring, which confirms the reset.
Then press it again till you hear a tone. After that, the light ring will turn solid white.
Now, go to the panel and click ADD NEW DEVICE on the screen.
Now click on the DOORBELL CAMERA and start the process of connection by clicking on the option of CONNECT.
Now you have to wait till your panel connects to the camera. The camera will announce when the work is done, and it is going to take around 5 to 10 minutes to complete.
Final Words
I hope this article will help you to resolve the issues associated with your Vivint doorbell. If the problem is more significant and you are unable to solve it, then it will be wise to call their customer care services for better treatment.
Have some issues with your Vivint doorbell? Then this is the right place for you to resolve your issues on your own in no time. Read this article to find out how.
Write for us
HeckHome does not necessarily share views expressed by opinion writers and advertisers. HeckHome regularly invites Bloggers across the World to home improvement guest post write for us in order to present their creative ideas.
Andres Walsh
My name is Andres Walsh and as far as I can recall, I have had only one passion in my life – a love of fixing things! Growing up, my friends and even my family members called me "wrench." The nickname has somehow stuck even through to my adult life.
Related posts
Benefits of a Moving Company

Moving can be an exciting yet daunting task, and if you've ever relocated to a new home or office, you know that it involves more than just packing your belongings into boxes. It's a process that requires careful planning, organization, and physical effort. This is... The post Benefits of a Moving Company appeared first on […]