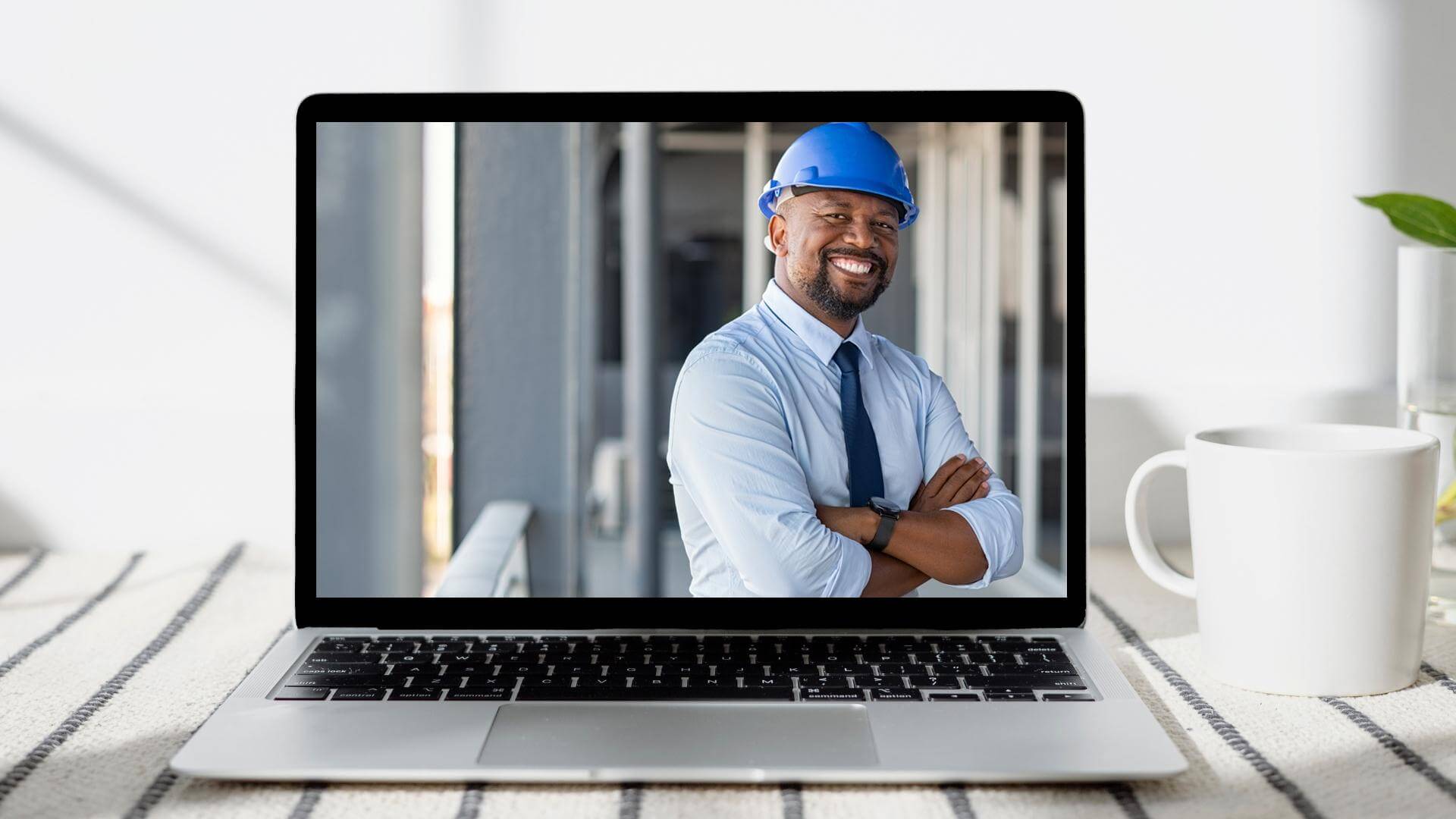 If you're a contractor and don't see the importance of a strong online presence, you leave plenty of money on the table. Nowadays, more than having a physical office for your business is required. You'll also need a digital office—a professional website for your business.
And in no particular order, here are six reasons to invest in one.
You Can Feature Your Company Faster
You might believe that telling people about your work when they contact you or handing out beautifully-made brochures is good enough. While these methods can work, they don't offer much information easily and quickly. What if the customer is in a rush, right?
With a professionally designed website, you'll have a 24/7 digital display for your business. This 'display' instantly shows off your skills, previous projects, and client testimonials. It offers immediate proof of your expertise and a glimpse into the type of work you do. This makes it easier for potential clients to decide quickly if you have what they're looking for and if they want to work with you.
A Website Is An Avenue To Get New Leads
Statistics show that 97% of people go online to find and research products and services. So when potential clients look for contractors online, you must ensure your company is one of the results they see. And that means having a website is necessary to get those new leads. Be sure to hire a trustworthy SEO company to boost your website's visibility and improve its rankings in search engine results.
Aside from having an online presence, having a website also makes it possible for you to communicate with them further via chatbots, forms, or when they give you their email addresses. You'll be able to nurture website visitors until they become paying customers.
You Get A Professional Reputation
Everything about your business sends a message to people searching for your services. If you don't have a website, it might look like you're not keeping up with the times. This could make potential customers look for contractors they feel are more modern.
That also means you shouldn't just create a website and be done with it. A poorly designed website can harm your brand's credibility and professionalism and make it hard for you to gain visitors' trust.
It would be best if you had a reputable agency give you a professional contractor website design that's easy for visitors to use and navigate. That way, you can be perceived as a company that is on top of the latest trends in marketing and the construction business.
Your Competitors Have Websites Already
Remember that you're in an industry with steep competition. If you don't already have a website, you should know that many of your competitors likely do. You might have been in business longer and have more experience, but it might be hard for your business to survive if your competitors get all the new customers because they have websites.
As was mentioned above, a website helps you find new customers. Even if you're happy with your current customers, you'll still need new ones to keep your business going. A company website is no longer an option—it's a necessity.
You Can Establish Your Presence In Areas You Want To Service
Want to be known in certain areas for your presence and services? A website can help you make your mark in your chosen locations. You can plant your flag, say, in certain areas in New Jersey and be THE contractor choice there.
How will your website help you do that? As mentioned above, hire an SEO company. They'll be able to fill up your website with keywords and content that will help you appear in searches in those places.
It Will Be Easier To Attract New Recruits Or Workers
Your website serves more than one purpose. Not only does it help attract potential clients, but it can also be a magnet for high-quality talent seeking employment.
Nowadays, people are now more discerning when applying for work. It makes a powerful first impression if they search for your company and see that it reflects the type of company they'd want to work for. It suggests that your company is one they'd like to be a part of, making them apply right away.
Plus, as your website brings in more business, you'll need more hands on deck, right?
Key Takeaways
To sum up, a professional website is crucial for contractors like yourself for the following reasons:
Quick and effective communication about your company becomes possible.
New leads—and subsequently new business opportunities—are within reach.
You'll become a trusted company, cultivating the desire for people to work with your firm.
Staying competitive is more feasible.
Establishing your services in your desired areas is easier to achieve.
Recruiting top-notch talent becomes less complex, with a compelling website setting a solid first impression.
If a website isn't part of your current business strategy, it's time to make that change. It's a wise investment that benefits you in many ways.
Benefits of a Moving Company

Moving can be an exciting yet daunting task, and if you've ever relocated to a new home or office, you know that it involves more than just packing your belongings into boxes. It's a process that requires careful planning, organization, and physical effort. This is... The post Benefits of a Moving Company appeared first on […]