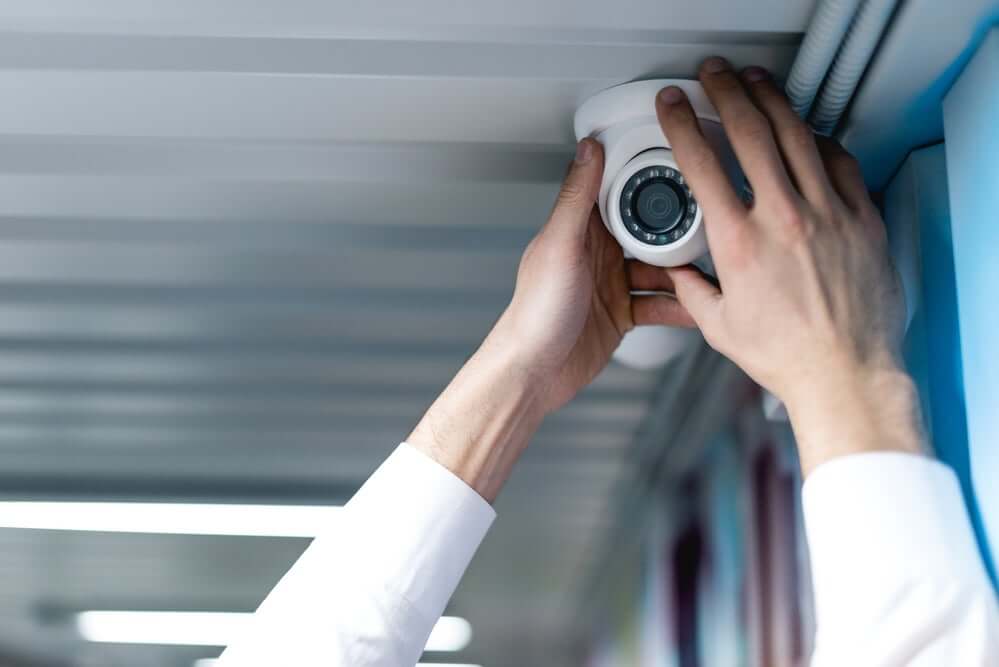 A home security system will protect your assets, family, and home from criminals. You can choose from a plethora of different cameras to meet your needs.
It should also be noted that security cameras tend to provide a much wider field of view when compared to conventional cameras. While basic features are fine, a camera with advanced features will provide you with greater protection.
What are the Different Types of Home Security Cameras?
Wired indoor cameras will connect to a central recording device via ethernet or coaxial. They will provide you with a very wide field of view inside your property, and will likely need to be installed by a pro.
Wireless indoor cameras will store all of the video footage they capture in the cloud. They are easier to install than wired cameras, as their video feeds can be transmitted without a cable.
They will connect to your home's Wi-Fi network like vivint cameras and can transmit the video feed to internet-connected devices.
Some wireless cams will even dispense tasty treats to your pet when you are away. They can also record the air quality, humidity, and temperature of a room if you have young children.
Wired outdoor cameras tend to be cylindrical and long in their design. They are also connected to a central recording device. You also don't need to plug them into an outlet, and you can install them on your ceiling or walls if you wish.
Wireless outdoor cameras tend to be bigger than their indoor counterparts and can be connected to your ring doorbells. They also tend to be quite resistant to the elements. We suggest that you place them on a wall using some screws and a mounting plate.
Some outdoor wireless cameras also include a siren and a spotlight to frighten criminals. Wireless outdoor cameras also cover a larger area than wired outdoor cameras.
Floodlight cameras include a monolithic floodlight that will activate when your camera turns on. The included floodlight allows these wireless cameras to not only scare off burglars but also capture clearer footage as well.
It is also possible to have them powered by an outlet or hardwire them to your lighting wires.
Video doorbells are designed to replace your current doorbell. They include an integrated camera that will begin recording when someone rings your doorbell or motion is detected.
Two-way audio is also activated, allowing you to see and hear the person via your smartphone, smart TV, or smart speaker. It should also be noted that while the person at your door can hear you, they cannot see you.
From wire-free outdoor cameras to motion detector cameras, there are dozens of different modes and types of cameras to choose from.
The Most Important Home Security Features to Look For
Two-way audio is key so that you can safely communicate with whoever is at your door, regardless of where you are, via remote access. You should also be able to store large amounts of video and audio footage via a SIM card, included drive, or cloud storage.
High-quality resolution is extremely important as well. The camera needs to capture video footage in high definition to identify the criminal easily.
It should also be able to detect and capture motion and sound with incredible precision. The rustling of leaves, the footsteps of a person, or the scampering of a dog, should also be detected by your camera.
App control must be included so that you can make changes to the settings of your camera system, from anywhere and at any time, using your smart-based devices. The camera must also include a night vision mode to capture footage during the night.
Smart-based cameras will automatically adjust their settings according to the amount of light in both internal and external settings. Security cameras for home-based needs can be quite advanced and sophisticated, thanks to modern advances in technology.
Why It's Important To Have a Home Security System
A home security system will provide peace of mind. It allows you to keep track of your children and your elderly parents. It will also notify you in the event of a gas leak or a fire.
A home security system will protect your most valuable assets and allow remote access to your property with the right configurations. It will also reduce the amount you pay for your homeowners' insurance since your things will be less likely to get stolen in the future.
Safety First
A security camera will provide live monitoring, gather evidence, and deter crimes. It can be used to maintain records and increase your home's overall safety. It will also prevent crimes in your home and possibly your neighborhood.
The Energy-Efficiency Advantages of Vinyl Window Replacement

Windows are more than just portals to the outside world; they play a significant role in determining the comfort and energy efficiency of your home. If you're looking to improve your home's energy efficiency, consider the advantages of vinyl window replacement. In this article, we'll... The post The Energy-Efficiency Advantages of Vinyl Window Replacement appeared […]