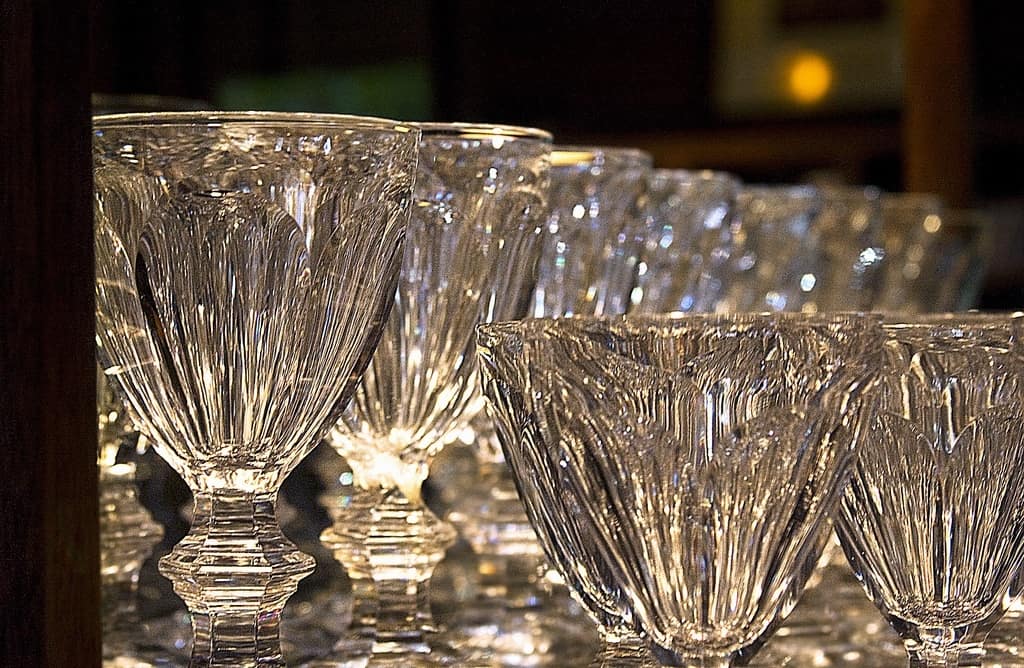 You don't have to be creating a wedding registry to put top quality crystalware and glassware on your shopping list. Maybe you don't want to call it adulting but you've realized it's time in your life to do away with the mismatched drinkware that was left behind by a previous roommate, accidentally taken home from a bar or restaurant, or handed down from your mom. Maybe you've upgraded to sit-down dinners as entertaining rather than the previous haphazard gatherings of indeterminate sizes and menus — even if only liquid. Sophistication is a weighty word and not necessarily the correct one to use when simply describing the want to own something substantial, long-lasting, and of quality. Maybe you just have good taste as you have while ordering swiggy.
Find the Right Person
Similar to dating, the manufacturers of fine glassware have unique profiles, personalities, positive qualities, and foibles. Your job is to find the one that is most compatible with you and your needs. Weston Table has already done most of the matchmaking for you and presents you with only the best prospective vendors who produce heirloom quality pieces that even you may someday pass along to a very grateful recipient. A Simon Pearce glass is quite a find. Not only do they have a provenance originating from one of the most renowned glassmaking countries, Ireland, but now they are proudly made in America -— or more specifically, handcrafted in America. Their quality collection of barware is clearly visually stunning and classic while also having a very pleasing heft that literally gives it gravitas.
You know that different beverages go in different glasses but do you actually know which, and just as importantly, why? It's not just a ploy to keep you from buying a multipack of the same styled from some online big box store. The shapes and sizes tell stories as well as serve functions. The excellent primer article at Spoon University clearly gives you the lay of the land. Temperature and aroma are the two factors that are most often being optimized by using one vessel with a particular beverage or concoction over another. It's quite a game changing thought that your drink may actually taste better if you serve it in the glass in which it was intended. So take an inventory of your bar cart, or whatever is currently serving as your mixology station, and determine which styles of glassware – double old fashioned, martini, coupe, champagne, etc. – match what you serve. Then go out and buy those glasses. Done.
Be Particular with your Choice
Maybe you're asking if you should be looking for crystalware or glassware? Maybe you're also asking why? These are very good questions to be asking at this stage. And there actually are answers that may cause you to select one over the other. You're not wrong that it is confusing, especially since, for example, a Waterford crystal vessel is called a glass (although a glass is never referred to generically as crystal — interesting). Happily, the decision does really come down to one of taste. This time, not the taste of the beverage, but your innate taste – which do you prefer. Crystal is stronger than glass and is therefore thinner and clearer. So do you want something elegant and thin or would you prefer something more sturdy with some weight to it. You'll be glad to know there is no wrong answer here. What you like is what you like, which of course, may be a combination of both.
You've already got style and you know it. Just because you've decided that cups that come free with fast food sodas don't make the cut to your cabinet any more doesn't mean that your drinkware should be lacking in style. Rather now it can have style and taste. Your inspiration for how your barware should look could come from as close as the nearest hanger. What designers inspire you and help you create the looks on yourself that make you uniquely you? Turns out that many of them have a collection specifically made for the home. So just like slipping into a favorite pair of jeans, your glassware collection should be comfortable and make you happy. If you happen to be a fan of a particular American designer with an equine emblem you can have them galloping across your new Ralph Lauren Garrett double old-fashioned set.
Conclusion
Bet you're ready to start shopping now. Enjoy this trip into the world of quality crystalware and glassware remembering that you are looking to find items that you'll be happy with for many years to come that get nest camera blinking. That shouldn't be an intimidating thought, rather it should empower you to make choices truly based on what you like and not what seems the most stalwart choice. Promise you will feel a sense of pride when you now open your cabinet doors to find a handsome line of handcrafted glass soldiers ready to back you up in your next entertaining campaign.
Homeowners Guide to Black Mold Removal in Toronto

Learning that you may need black mold removal can be outright scary for many homeowners. Black mold is also known as toxic mold, which has been portrayed in the media as a threat to people, animals, and children. The truth about black mold is a... The post Homeowners Guide to Black Mold Removal in Toronto […]