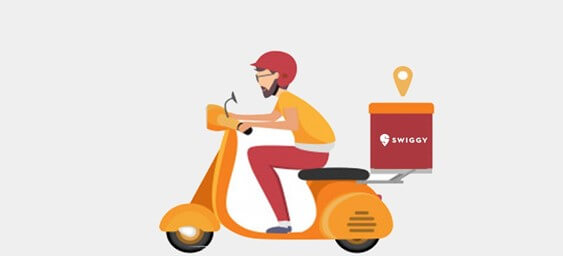 How Do I Sell Food On Swiggy From Home?
Andres Walsh, 2 years ago
2
4 min

read
808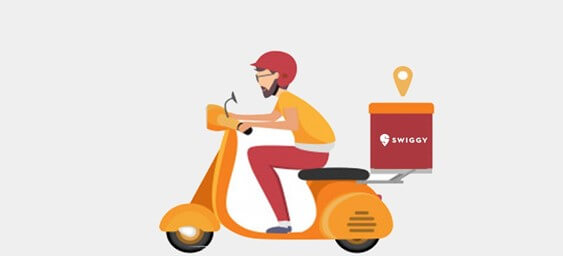 In these pandemic times, everyone is experiencing a back fall in their businesses. Most small businesses have collapsed due to the outbreak of Covid-19, and we are still hustling to recover them. In such times working on small ventures can prove really helpful and make some profits.
If you love cooking or cooking is your passion and you want to convert it into a profitable business, then selling it on Swiggy can be an excellent way to go for it. This way, you'll be able to turn your hobby into a money-making venture.
But that's not all. There are several factors that you need to consider before setting up your business. To help you out with that, we have discussed the requirements of selling Home food online on Swiggy in this article.
Swiggy is a well-known e-commerce platform for food destinations. It is an online delivery and restaurant discovery application that help people get online food from nearby restaurants. They often provide Swiggy referral codes to offer to their customers to get delicious food for free. This helps them to grow their business and add more customers.
Let us learn how to get started with selling your food on such a platform.
What is Swiggy?
Swiggy is one of India's fastest-growing food delivery portals. It was founded in the year 2013 as Bundl Technologies Private Limited. They promise to provide the fastest and reliable food delivery services to their customers.
Requirements to Sell Food Online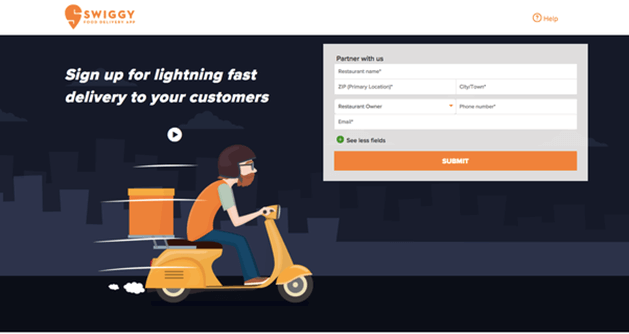 Firstly, to run or work as a business, you need to register for a company. You can register for any company like LLP, partnership firm, or a one-person company and start selling food from home.
Secondly, you need to complete the FSSAI registration and get the Food License to partner with Swiggy. FSSAI License is essential that helps companies to establish a food business in India.
Thirdly, you should apply for GST Registration to get a GST number. It will help you get the benefits easily in the long run. GSTIN is basically a symbol for validity.
How to Register to Sell Food from Home
Once you get the FSSAI License and GST number, you are all set to sell the home food online. Now, for registering with Swiggy, follow the below-mentioned steps:
Visit the official website.
Go on the "Partner With Us" link present at the bottom of the screen
Fill in the necessary details, upload the required documents of your company, and submit.
Once done with the registration, the Swiggy team will reach out to you for further details.
They will send you an Agreement for partnership which you will need to sign.
Thereafter you will have to send your Menu Card copy along with further details.
That is, you're all set to fly high with Swiggy.
These steps are common for registering with any online service-providing company like Swiggy or Zomato.
How Long It Takes to Get Registered with Swiggy
This may take some time. Quality is the topmost priority for Swiggy. So, to ensure that the team conducts a quick online training session through their app.
Once you complete your online training session, your Restaurants go live, and your Swiggy food business registration is all done.
How Will You Earn from It?
Once you have partnered with Swiggy, you will start receiving orders online, which will eventually help your business grow larger and stronger.
When a restaurant is not known to people, Swiggy charges 15%- 25% commission on the developing market's total cost.
So, you pay a 16% commission to Swiggy. Apart from that, for certain specific restaurants like South Indian Restaurant, a commission of 4%-7% will also be charged.
And this is how you run your food business with Swiggy.
Conclusion
Online services are perfect for new and young entrepreneurs to step into the market. It gives them the perfect exposure and chance to explore their hobbies and contribute to the economy.
Again, providing the best quality services is the way to flourish in the market. So, whatever you do, make sure you are not compromising on quality and delivering your best service.
Andres Walsh
My name is Andres Walsh and as far as I can recall, I have had only one passion in my life – a love of fixing things! Growing up, my friends and even my family members called me "wrench." The nickname has somehow stuck even through to my adult life.
Related posts
Homeowners Guide to Black Mold Removal in Toronto

Learning that you may need black mold removal can be outright scary for many homeowners. Black mold is also known as toxic mold, which has been portrayed in the media as a threat to people, animals, and children. The truth about black mold is a... The post Homeowners Guide to Black Mold Removal in Toronto […]