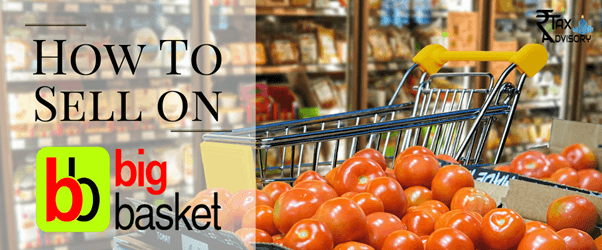 How to Sell on Bigbasket
Andres Walsh, 3 years ago
1
4 min

read
822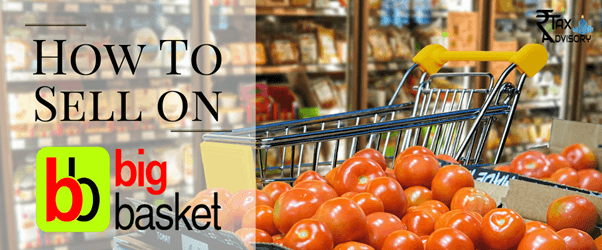 In the last few decades, the world has changed drastically, especially the availability of almost everything with few clicks on your devices. Bigbasket is one of the companies that have made these experiences possible all over India by providing groceries, vegetables, fruits, and other basic food items through their app-based supermarket.
Here in this article, we will give you complete instructions about how to sell on Bigbasket. But first, let us understand BigBasket's partner and method of operation. And further, we will elaborate on big basket registration and how to become a BigBasket partner.
Places Big Basket Partners Are Available
Presently, the following cities have big basket partners,
Mysore, Hyderabad, Chennai, Delhi, Noida, Mumbai, Pune, Coimbatore, Vijayawada- Guntur, Kolkata, Lucknow, Ahmedabad, Surat, Gandhinagar, Kanpur, Gurgaon, Vadodara, Vishakhapatnam, Nagpur, Patna, Indore, Chandigarh, Trichy, and the main headquarters are in Bangalore.
Who Looks into Registrations for Bigbasket?
Innovative Retail Concepts Pvt Ltd (IRCPL) is the main body that investigates registration and has the right of possession. If you are thinking of becoming a partner or seller through the dealership of BigBasket or taking up the franchise, then you need to give the necessary details to IRCPL. Or it will take a longer amount of time, and by then, your registration may end. So, think it through and act accordingly.
Priority List
There are unlimited categories and things you can sell, yet the sum has a higher probability of getting good profits. Check out the following list:
Health Drinks
Chocolate
Natural products
Sunflower oil
Toor dal
Whole spices
Cleaning products
Vegetables
Sugar
Biscuits
Mango juice
Diapers and wipes
If you want to sell with BigBasket or be their partner, you can start with any one item from the above list, and you also need an understanding of their terms and conditions. You also need to know the BigBasket revenue model before you apply for registration.
Process for Registration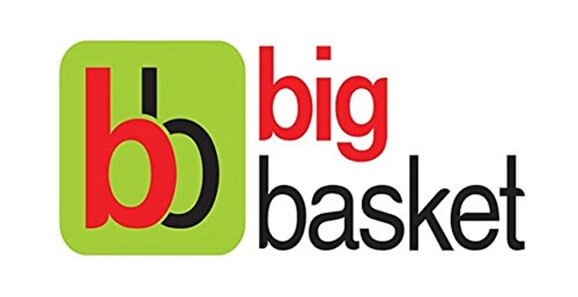 Registration is an important step before you start selling on BigBasket. And following is the list of details you need to submit at the time of registration.
Name
Name of the organization
Mobile number
Email address
Password
Place of operation
FSSAI Registration
GST registration
Note: There is a difficult competition, and hence it is important to have USP (Unique Selling Portfolio). It will give you benefit over others.  
Advantages of Becoming Bigbasket Seller
Big basket is a whole new business level for household essential items, and collaboration with such an organization can be a strong foundation for your own company into online business.
To grow your company, you need an encouraging environment, and BigBasket provides that environment, and it also has an exceptional portfolio.
The percentage of profit provided may be less, but your company's association with BigBasket will open many better deals making this stepwise for your company.
There are different links available on the internet to help you through government registration for various things like GST, FSSAI, Government E-marketplace, etc.  
Fine-Tuned Business Model of Bigbasket
On the face, it looks like BigBasket is a delivery platform. As a business, there are main categories into it like procurement, supply chain, logistics, consumer services through subscription-based delivery, and many more.
The company's primary focus is on the technology stack that helps the customer to the last mile of delivery with the help of the above steps of business. The operation of the organization has two-sided. The first one is purchasing from farmers and other products, while the second one is managing the warehouses in cities.
And hence they have refurbished their warehouse; ass the local competition has intensified over the last few years, Big basket has come up with the strategy to reduce delivery time to four hours. In the previous model, there were options of 90-minute delivery and next-day scheduled delivery.
With the recent plan, the product choices available for the users are much more compared to the 90-minute plan. And the warehouse sizes have increased three times than the older stores that the big basket had.
Extra Effort
Once you have registered, there are many opportunities, but you need to keep looking up for them. The advantages are available online as well as on-site. The best time to increase your profits is during app sales, and BigBasket referral code offers; providing extra offers from your side or using the right marketing strategy is wise for your company.
Andres Walsh
My name is Andres Walsh and as far as I can recall, I have had only one passion in my life – a love of fixing things! Growing up, my friends and even my family members called me "wrench." The nickname has somehow stuck even through to my adult life.
Related posts
Benefits of a Moving Company

Moving can be an exciting yet daunting task, and if you've ever relocated to a new home or office, you know that it involves more than just packing your belongings into boxes. It's a process that requires careful planning, organization, and physical effort. This is... The post Benefits of a Moving Company appeared first on […]