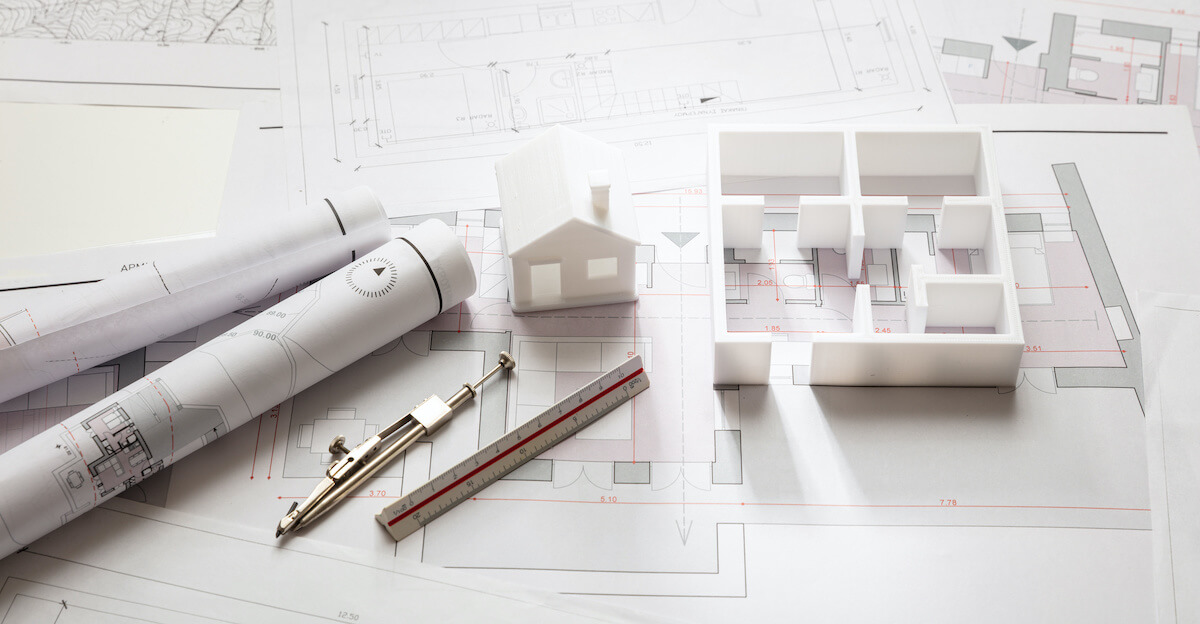 Are you bored with your house floor plan? Want to have a change that will be budget-friendly and efficient? Everyone needs change! The urge to alter the structure of your house floor is very natural. However, if you want to modify and add something to the floor plan, it does not necessarily need too much money. There are some ways you can economically change your floor plan. Read on to get some amazing ideas for changing your floor plan.
1. Add a Garage

A Garage is an essential part, and if you don't already have one, this is the most efficient way to change the floor plan. It will add extra space to your household and be a beneficial place to keep your vehicles.
You can use this extra place for parties and get-togethers too. You can keep the extra furniture and some other household items there. Plan out the garage in the right place, and you can also add a shelf to the floor plan.
2. Build a Basement room

Building a basement room is a great idea if you want to have a personal corner. It can be a great place for recreation and creativity. For example, you can construct it for your child's music prep or make it a playing area.
Map out the flooring with the help of your constructor or architect using a floor plan designer. Then, you can give a draft drawing and add shelves or doors wherever you need, and those too can be added to your digital floor plan.
3. Add a Multipurpose Hall

A Multipurpose House is useful if you want to change your house floor plan. You can have a big hall in the middle of your house that connects all the rooms. It will be a spot where people from all rooms can come and sit together.
Ask your interior designer how you can make the multipurpose hall better. Then, plan it out properly and make it huge to use for any house party or family gathering.
4. Go for Open Kitchen
In this modern era, an open kitchen is what most people favor. In this system, the kitchen is directly connected to the dining space. They are cooking, and getting the food to the table becomes easy. When properly constructed, it adds to the aesthetic of the house.
You can construct the overall floor to place a fridge or oven in the space for convenient use. Plan it in such a way that the dining space connects the room.
5. Extra Bathroom

Having an additional powder room or bathroom is a great idea. It will be extremely helpful and efficient. You need to cut down some area from the garage or the bedroom, and you can easily add a room.
An extra bathroom will be very helpful when you have guests around. If you decide to have a powder room, you can have a dedicated place for getting ready before going out. This option is completely economical.
6. Divide Large rooms

You can divide large rooms into small ones if you have a baby on the way or want a guest bedroom. You don't need much money for this construction work, which will be very efficient.
You can turn the new room into your kids' bedroom or a nursery. You can convert it into a library or a reading space. Ask your designer for more insights on the plan of getting an extra room.
7. Extend the Porch

Extended Porch becomes the best place when you want to sit and enjoy the cool evening breeze. If you don't already have a spacious porch, you can go for it!
You need to add it by reducing the size of your garden. It will be the most beneficial investment. This addition will not require a heavy budget. You can also place a swing or some outdoor furniture.
Conclusion
Changing the floor plan is not always a headache. Plan out your budget and talk with your floor plan designer to get insights into what can be done. Then, focus on what you require, like if you need to add rooms or divide the big ones and work accordingly. Changing the floor plan efficiently and economically is possible; the points mentioned above give an idea of how you can make alterations.
Are Marble Kitchen Countertops a Good Idea?

When it comes to kitchen countertops, nothing exudes elegance quite like marble. Its natural beauty and timeless appeal have made it a popular choice among homeowners. But is it a good idea to have marble countertops in your kitchen? Let's explore the advantages and disadvantages.... The post Are Marble Kitchen Countertops a Good Idea? appeared […]