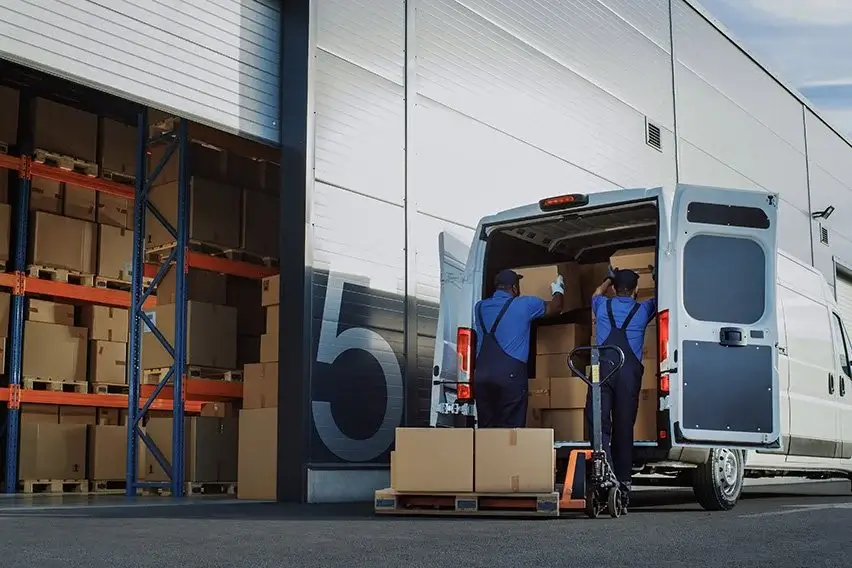 Logistics and transportation form a vital link between customers and a firm. All types of business organizations need the services of a transport agency to ship goods to their customers.
A firm or company can't manage the logistical operation of its business without hiring a transporting agency. That's why most companies use logistic agencies' services to meet their day-to-day supply chain needs.
A business firm should choose the most reliable agency to manage the company's needs meticulously. The logistics company's responsibility is to safely deliver the goods to its client's end-users on time.
If you are hiring a transport agency for your business, you shouldn't ignore the following factors:
Expertise And Experience
When it comes to logistics, the experience and expertise of the company matter, for example, if you are a glass manufacturer, you can't hire a transport company that doesn't have relevant experience in transporting glass products from one place to another.
You should select a reputed agency that can safely transport goods all over the country in time. For instance, Freight People is one of Australia's famous transport firms, with adequate experience and expertise in transporting almost all types of goods across the country. So it is adequate to look for such companies for your freight needs.
The transport firm also needs the necessary knowledge to deal with the technical and legal issues that may arise while transporting goods. Such a transport agency must possess a valid business permit and relevant documents that are necessary for a transportation business.
The Cost of Transportation
The cost of transportation is one of the leading factors to consider when hiring a logistics firm. You may have several options in Australia, but select a reputed agency that offers affordable services.
Before zeroing in on a particular company, it's better to take quotations from various transport agencies and do a comparative analysis.
Also, make sure that you are well aware of their payment policy. For example, some transport agencies may ask for advance payments before taking up the job. While some of them may accept the payment after getting the job done. Depending upon your needs and requirements, you should take the right call.
Technical Innovation
A transport agency should provide real-time information to its clients. For example, a business owner can keep a tab on the products consigned to another city using essential tools such as GPS. Therefore, the agency should provide the facility of satellite tracking to keep its client informed.
The Option of Customization
According to a market report, Australia's transport and logistics sector have an estimated annual revenue of $ 100 billion.
As a thriving economy, several transportation companies operate across Australia.
You should always choose a logistical company that caters to your requirements while offering the necessary customization facility.
Don't choose an agency that offers a one-size-fits-all approach because it won't help you fulfill your shipment needs.
Reviews and Feedback
It's always a great idea to pay attention to online reviews and feedback from the firm before getting into any agreement with them. It will give you a clear idea of the level of confidence that the firm enjoys among its customers.
You can check the company's website, Google reviews, yellow pages, and other online resources to learn more about the firm. As a rule of thumb, choose a firm with more positive reviews and online ratings.
Customer Support Services
A company that provides effective customer support and after-sale service will be the best option for your business needs.
Firms that prioritize the customers' needs while facilitating an easy order-booking process, packaging, and safely delivering the goods are always preferred.
At the time of interacting with a transport company, you should always appropriately question them. If you feel dissatisfied with their answers and customer support services at any point in time, it's better not to hire them.
In Conclusion
The transportation business is unique. Each business firm has different transportation requirements. For example, if you are a glass product manufacturer, your transportation needs will be different from a retailer that sells electronic items.
Thus, you should choose a logistics firm that recognizes your business's unique needs and ensures that your products reach their end-users safely and in time without fail.
Are Marble Kitchen Countertops a Good Idea?

When it comes to kitchen countertops, nothing exudes elegance quite like marble. Its natural beauty and timeless appeal have made it a popular choice among homeowners. But is it a good idea to have marble countertops in your kitchen? Let's explore the advantages and disadvantages.... The post Are Marble Kitchen Countertops a Good Idea? appeared […]