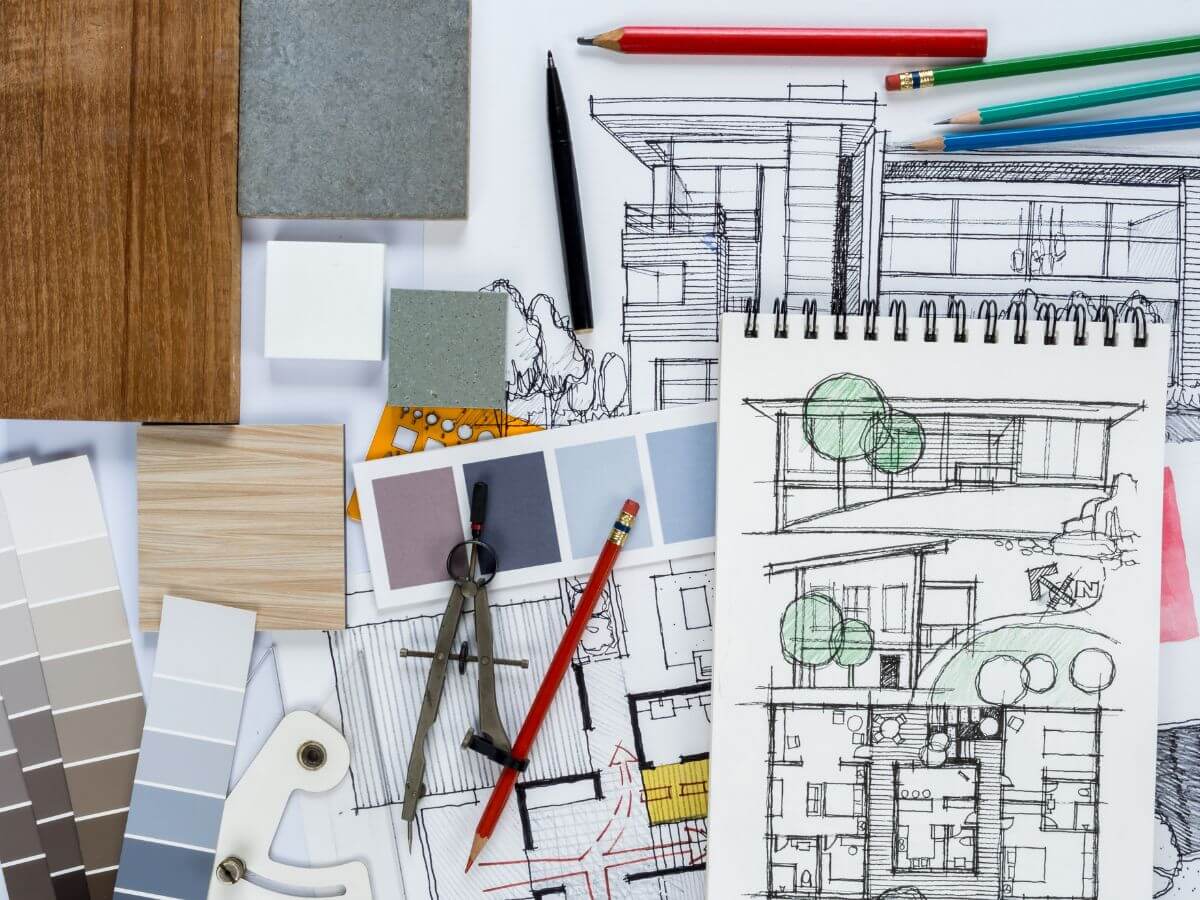 Is one of your New Year's resolutions to finally get around to that renovation project you've been planning? Home renovation Sydney is on the minds of thousands of people this year, and there's never been a better time to invest in your existing property. House price increases and rate rises mean that it's often more cost-effective to update the home you already know and love.
Planning out what you want might be a challenge, but with enough research and the help of a skilled builder you'll be able to achieve just about anything! In this article we're going to dive into some of our top home renovation trends for 2023 to see how you can transform your home into something incredible.
Turning Kitchens Into Statement Pieces
The kitchen has always been the heart of the home, but it has often been relegated to a utility space. This year though, we're expecting to see kitchen renovation projects that are aimed at turning these utilitarian spaces into design centrepieces! For 2023 you can look forward to kitchens that are dressed in natural stone countertops with luxury features like butler's pantries and stainless steel appliances.
If you want to take your renovation to the next level then you should also be looking to introduce colour! Blues and greens are the order of the day in 2023, and these are the colours that can transform your cabinetry and turn your kitchen into a design focal point.
Building Out Those Exterior Spaces
Bringing the outdoors in has been one of the biggest trends in recent years. This year though, builders are focusing on those outdoor areas to create a seamless transition between interior and exterior spaces. From patios and balconies to pool areas, gazebos, outdoor kitchens and more, exterior living is one of 2023's biggest trends. Expect to see plenty of natural materials like timber and stone dressed up with modern touches like glass fences, sunken fire pits and stainless steel BBQ arrays.
Home Offices are the Hero
The past few years have seen many of us transition to more flexible working arrangements. At first, that meant finding any old space around the home that was suitable. But, with changes to working conditions becoming more permanent, many renovation projects are going to be built around the need for a home office.
Whether that means converting a spare bedroom, building an extension or erecting a backyard office, the at-home workspace is one of the big heroes of 2023.
Playing With Natural Light
Incorporating natural light into a build is far from a new trend. In 2023 though, it's going to play a bigger role than ever in home renovation projects. It takes real planning and professional help to make the most of natural light with features like floor-to-ceiling windows, letterbox backsplashes, skylights and wrap-around exterior doors. Done right, a home renovation project is the perfect opportunity to introduce more glass, natural light and glowing ambience into your home!
Incorporating Natural Materials
Natural materials are truly a timeless trend. In the past few years we've seen them being used more and more, and that's not going to change in 2023. Expect to see things like marble and granite countertops, timber flooring and untreated brass take over.
Each of these elements brings stunning texture and detail that only natural materials can achieve, and they're the perfect way to make your renovation project stand out. If you don't like the price tag of natural materials then don't worry! Man-made alternatives allow you to get very close to the real thing for a fraction of the price, and they're perfectly acceptable for most designs.
Designing With Sustainability in Mind
Sustainable design and building practices have been on the rise for years. This year, with power prices and the pressure to switch to renewables increasing, your home renovation Sydney is probably going to be based around sustainability. That might be as simple as investing in proper insulation and sealing, or it could be as complex as removing walls and adding windows to improve natural ventilation in the house.
Depending on your budget, you may even want to invest in a full passive heating and cooling plan. With a few modifications, most properties can be altered to take advantage of the natural breeze and sunlight to heat and cool the home without the need for air conditioning. Designing a passive heating system is a major project, but a skilled builder will consult with their designers to craft a solution that cuts your power bills and helps you deliver on your sustainability goals.
Are Marble Kitchen Countertops a Good Idea?

When it comes to kitchen countertops, nothing exudes elegance quite like marble. Its natural beauty and timeless appeal have made it a popular choice among homeowners. But is it a good idea to have marble countertops in your kitchen? Let's explore the advantages and disadvantages.... The post Are Marble Kitchen Countertops a Good Idea? appeared […]