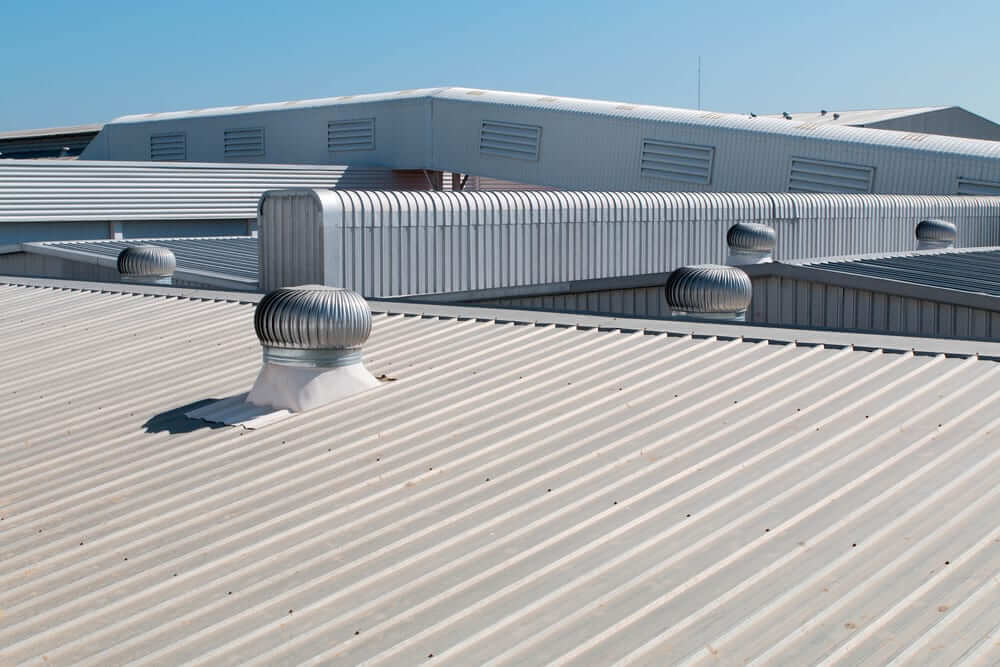 When it comes to roofing, it is sometimes easy to assume that everything will work on the same basic designs. A lot of commercial and industrial spaces may seem like they use the same general roof ideas, but that is not actually the case.
If you are looking for commercial or industrial roofing for very specific spaces, then it can help to understand the differences between these niches. The more you know, the easier it becomes to find a specialist that can offer whatever services you are looking for.
Commercial Roofing vs. Industrial Roofing
Both commercial roofing and industrial roofing both have distinct features that you should know about. The specific features that these types of roofing have will tend to be dictated by the type of business they serve.
So, how do you decide whether your building will need commercial roofing or industrial roofing?
The key thing to consider is whether the building is mostly intended for commercial purposes or industrial purposes. This can make a big difference since the two kinds of buildings are often located in different places and used in different ways.
In general, industrial spaces have flatter roofing, since they are often more isolated or are not connected to other properties. Even when they are, they have to be larger spaces that need smooth, simple roofing to drain water effectively.
On the other hand, commercial buildings are usually a lot smaller and/or meant for regular customer use, which means that you can't have a huge volume of water all pouring down one side during a rainstorm. This usually means a more house-like roofing solution.
Are These Required Rules?
Roofing is a difficult thing to plan out because there is no specific "best way" of handling it. Some spaces work better with particular roof types compared to others, and there are cases where a specific design may be far more cost-effective for a building's layout.
The correct option is to choose whatever works best for your chosen space, whether that means relying on a specific design or looking for the most cost-effective solution. In general, the roofing will always function decently well if constructed properly, meaning that it is sometimes a good idea to go for a simple but practical design.
Choosing a Specialist
Finding the right contractor for a roofing project is relatively simple – you just need to focus on the main requirements of your roofing needs. This means things like considering the cost and scope of the project or looking at the particular designs that you want to replicate.
The main thing to focus on when working with an industrial or commercial roofing contractor is the strengths they can demonstrate. If a contractor is very good at designing certain types of roofs, then it might not be a good idea to put them on a project that does not play to their strengths.
Contractors spend a lot of time building up their skills in key areas, so finding the right combination of skills and an affordable cost can seem daunting. With some careful searching, though, it is easy to find dozens of contractors that might fit your needs.
Homeowners Guide to Black Mold Removal in Toronto

Learning that you may need black mold removal can be outright scary for many homeowners. Black mold is also known as toxic mold, which has been portrayed in the media as a threat to people, animals, and children. The truth about black mold is a... The post Homeowners Guide to Black Mold Removal in Toronto […]