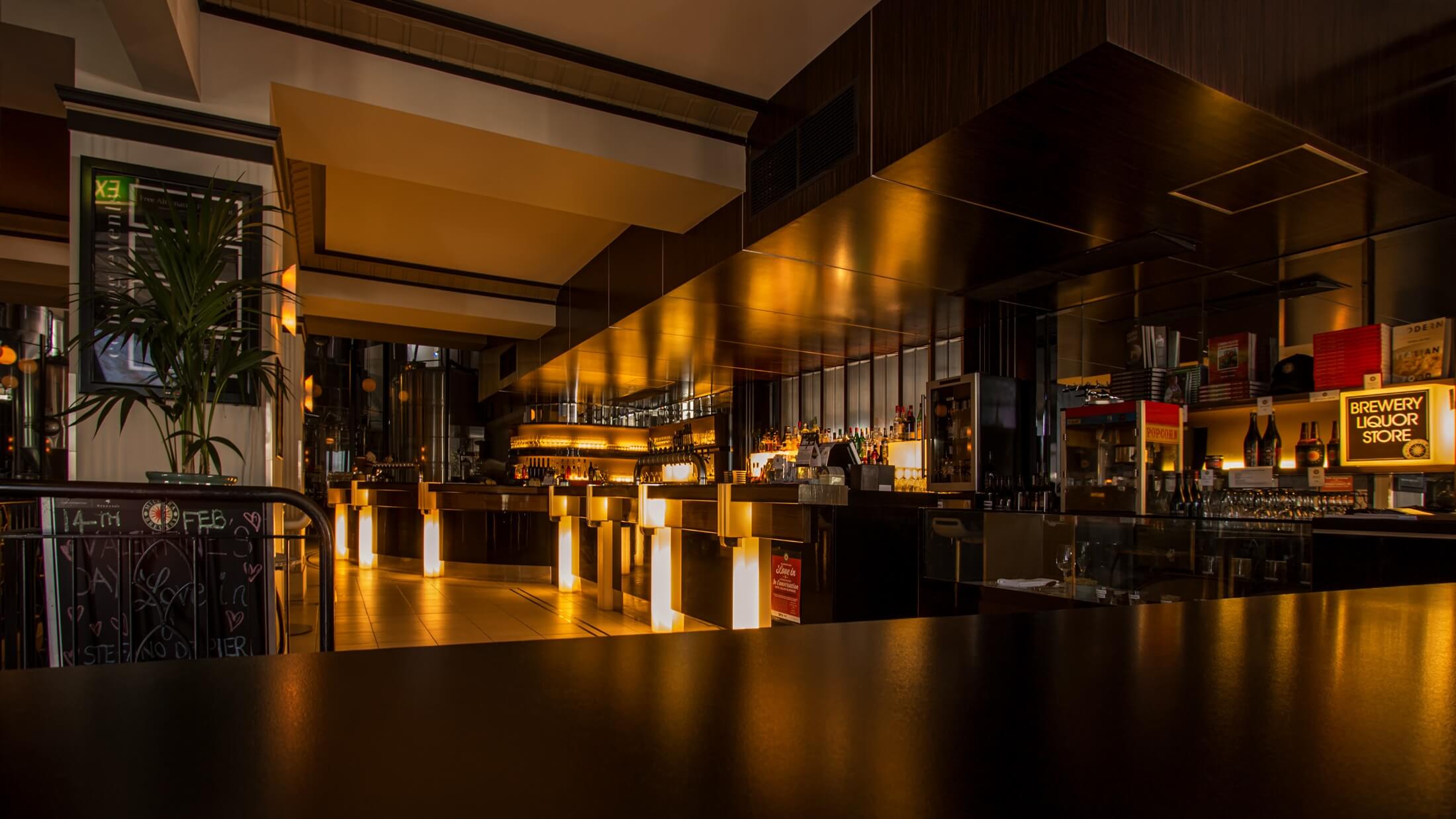 Events with flowers, lighting and colorful decorations are so common that they don't make a single eyeball roll. Your guests or visitors crave astounding elements to marvel and be overjoyed. That is undoubtedly the paramount reason you're here to discover some fresh and whimsy elements to make your next event a rocking celebration at home or the workplace.
Event designs are reshaping every moment – every minute or hour a new design trend emerges or fades. It is perhaps you should get acquainted with the updated trends and elements in designing personal or professional events. By doing so, you know what do you need to experiment with your event design, or, how can you introduce the hottest design elements to create something fascinating out of the ideas and resources out there. Possibilities are endless and extreme but completely worth the shot.
According to recent personal and corporate event trends, the installation of 3D letter signs in custom shapes and illumination options is more often applied. The excitement is amplified multifold with other design elements such as lighting, decors, and creative objects. Scroll down to find some aspiring and enchanting things to choose from:
1. Natural Elements
Transforming your event design doesn't have to limit your conceptualization to go beyond the boundaries of an ordinary event. There are obvious challenges to enhancing the event design but you can achieve the unexplored if you are ready to pay the price. Lean into nature for some refreshing yet authentic elements to ramp up your preparation for an astonishing design.
Some flowers or even decorative plants would sensory and olfactory experience of the invitees. Nature is believed to have a positive impact on people and it will be a vibrant yet most appealing touch to the space and you can write about it in your home decor blog.
2. Paper & Fabric Decor
Paper and fabric can be combined to create an animated environment surrounded and swamped with colors. The burst of colors has a direct impact on the visual appeal of the ambiance, making it look more cherishing, lively, and high in spirit.
Paper can be used to create textures, art, and craft pieces to decorate spaces in and around the event venue. You can even use drapery as flying banners to create a space that is much of a lookalike of a color palette. It has its essence that can submerge other elements to bring a fun flavor to your events or parties.
3. Artwork to Surprise and Inspire
Artwork adds a different dimension to the whole event. The artworks are perfect for professional events but they can add a personal touch to the whole ambiance. They are great to inspire creativity and add details & depth to the plain-looking visuals around. And you can even create artwork on the walls for the event. Although it would cost you hefty money it is something your audience would keep talking about. A local artist or professional can be a promising one to look at for your event artwork.
In personal events, you can replace professional artwork with memorable personal photos to evoke a sense of nostalgia into the atmosphere. It is a great way to throw back memories that will trigger emotions and stage some beautiful yet intimate feel around.
4. Be Playful with Colors
Colors are vital aspects to infuse a whole sense of ingenuity, excitement, and vibrations to make your audience or guest go wondering. It is time for you to think beyond drapery, props, and flowers. Go for subtle but still dramatic colors in the form of seatings, stages, arts, linens, and decor. You can even make it more inviting by incorporating food displays as part of your illustration to woo viewers.
On the other hand, lighting such as uplight, spotlight, and ball lights can create the mood and the vibe you need the event to truly highlight. Red, yellow, & orange are the most used colors for events. This lighting can create an illusion of colors painted around the corners of space giving a panoramic view of the things around.
5. Seatings
Seatings might have absconded from your priority list of event design elements but they can be greatly improved. Seatings are commonly in the form of ordinary chairs, or desk chair or best siding arrangements. If you talk about weddings or birthday parties, it would be all those rectangular tables and chairs waiting to cheer the guest and become their adorable companion for the whole event. No not at all, those comprise a glimpse of convening a fascinating event.
Leverage ideas like casual couches, beach chairs, or bean bags – your audience would not be going to mind. For the guest and you – it will be an opportunity to experience a different vibe they wouldn't have not been anticipating but would readily embrace.
6. Layout
At times, you are completely into the thinking mode where it is natural to be susceptible to the most fundamental elements of the design process. Event layout is one such element that feels downplayed. It leaves you with some room to bring your creativity into play.
Try unique and of-of-the-ordinary layout ideas meant to awestruck and amaze your guest or audience. Imagine what your audience loves and what you want them to focus on – it can unravel a chain of new concepts perhaps you skipped in the process.
For a change try positioning the stage at the center or try adjusting its height to spark engagement and create comfort. It is completely up to you, how to shuffle your options to make the most out of your space. And you have to take your chance to make your event design stand out from the rest.
7. Bring in Photo Booths
Photo Booths are the newest talks of the towns. They are an exciting addition to casual and professional events too. In casual celebrations, photo booths can create a buzz for your events by letting people click snap, and share them on social accounts. You can ask them to tag your location and even your page to open up a whole new audience to recognize you.
During professional events, it is a chance to promote your sponsors or brands to elevate exposure and amplify marketing efforts. Place your brand or client's logo on the backdrop and let your audience do the rest. It is a great chance to impress your clients and even gain experience to coordinate incredible events in the future.
In a Nutshell
No matter what is the theme or the venue of your next event, the design remains an integral factor to win attention and praise. It has become a staple for accomplishing a successful celebration. Now it would be on you to pick the most meaningful elements and create something extraordinary out of them.
Homeowners Guide to Black Mold Removal in Toronto

Learning that you may need black mold removal can be outright scary for many homeowners. Black mold is also known as toxic mold, which has been portrayed in the media as a threat to people, animals, and children. The truth about black mold is a... The post Homeowners Guide to Black Mold Removal in Toronto […]