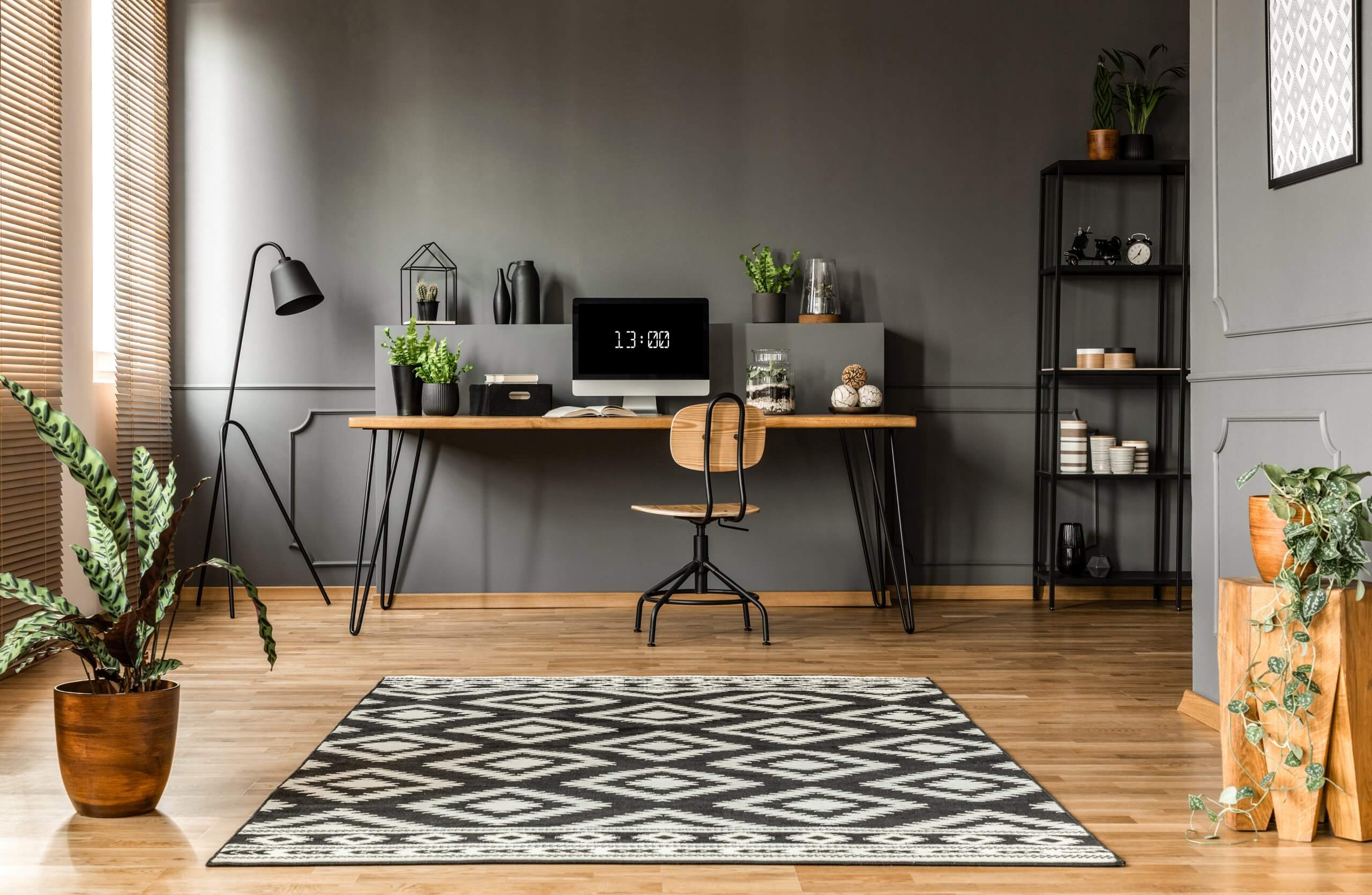 In recent times, plenty of people are already working from home because of the global phenomenon that affects everyone. Additionally, there are also plenty of professionals that prefer having an office at home and ordering food online. This is true for lawyers who don't have the luxury of time to accommodate all of their clients in their firm.
Due to the need for a home office, it's best if the space still mirrors your professionalism, despite the fact that the office is in your humble abode. Unfortunately, creating a home office that exudes professionalism and luxury isn't that easy.
For one, you want to make it look expensive and elegant but don't necessarily want to spend on lavish furniture items. There's also the problem of knowing the relevant adjustments you need to make.
Fortunately, there are simple things you can do to make your home office look expensive. To help you out, here are some tips and tricks you can consider from the get-go:
Purchase wall decorations
A perfect example of a wall decoration that surely makes your home office look expensive is framed prints. Not only will these images or artworks give you a personalized feel, but they'll also invite creativity and motivation. Also, it'll be a perfect conversation starter for your clients, easing away any tension during video conferences.
Conveniently, there are plenty of companies that allow you to order some wall decorations with the design and size of your liking. Hence, you'll rest assured that any of your preferred designs will be displayed on the wall.
Display memorabilia
It's often the case that you have some sentimental items you can display. These can be in the form of a family heirloom, souvenirs, or framed pictures that reflects your personality. Regardless, these personal memorabilia won't only look good in your home office, but it'll also help make it more expensive. So, don't be afraid to display them.
Similar to your wall decorations, items that have sentimental value are also a good conversation starter.
Add some greeneries
Many people believe that having a piece of item that reminds someone of nature will boost creativity. So, ensure that you add some greeneries, like potted plants, to your home office. Also, if you have a green thumb, you can even incorporate plants into your interior design.
Ideally, you should opt for plants that don't require heavy maintenance. This way, you won't get distracted by constantly taking care of it, allowing you to focus on your work.
Invest in window treatments
Another way of making your home office look expensive and luxurious is to invest in any kind of window treatments, like blinds, Roman shades, or curtains. Take note that the size of window treatments you should purchase will depend on your window's size.
However, if you already have high and tall windows with good-looking trims, you can skip on this tip. This is because large windows already speak luxury, not to mention that you're able to let natural light inside your home office.
Add light fixtures
Speaking of lighting, do note that it's very important in making the space livelier and more spacious, as well as make your home office look expensive. With that said, update any of your old pendant lights or lamps that won't provide proper illumination in your room. It's best to resort to something simplistic but modern as it's now becoming popular these days.
Always get rid of clutter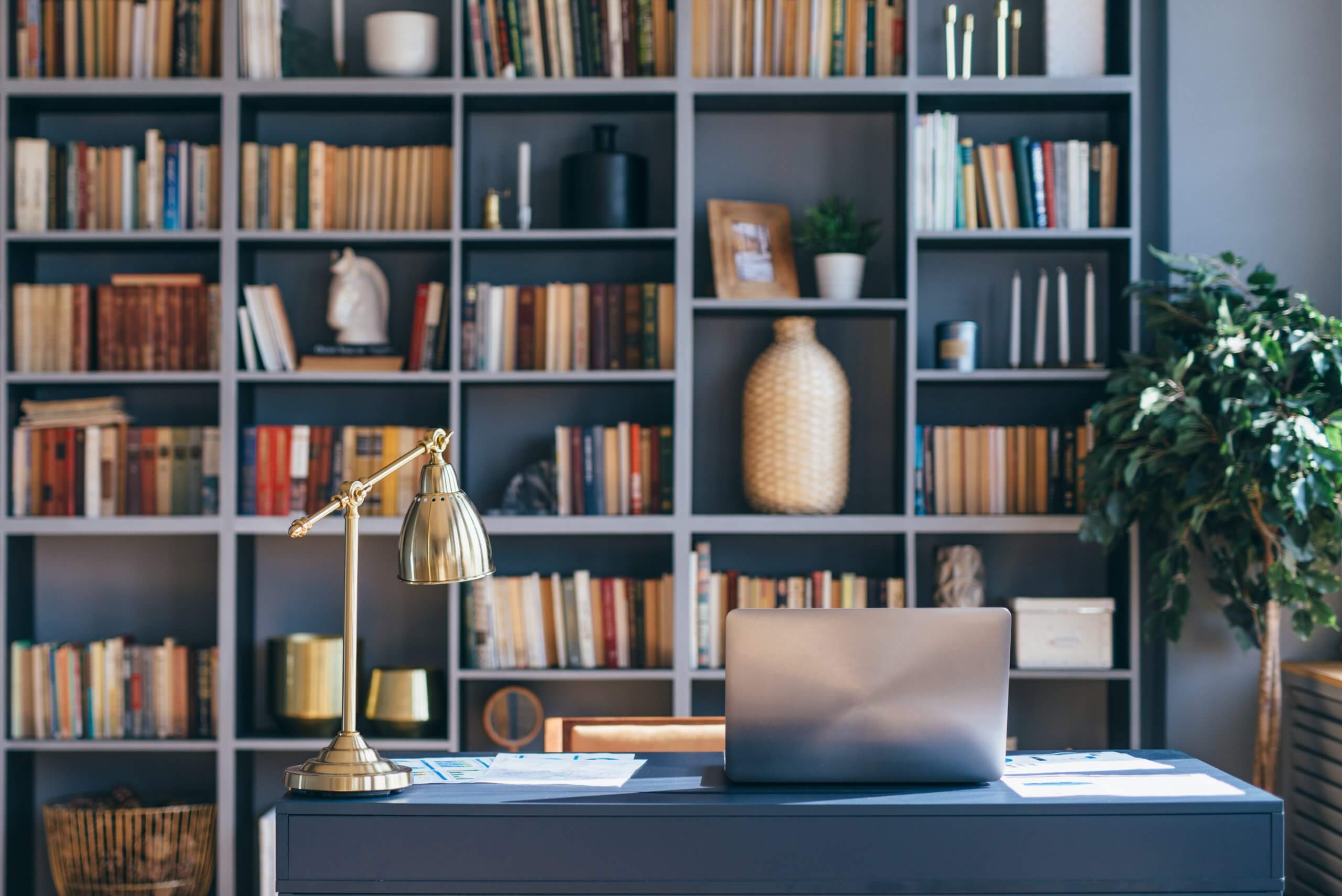 Last but certainly not least, the most cost-effective way to make your home office look expensive is to get rid of any clutter. This is because clutter will always invite a look of unprofessionalism.
Moreover, clutter may also affect your work since you may be fixated on the mess. Lastly, if you have clutter lying around in your office, your visiting clients may leave with the impression that you're organized or messy, which is certainly not the impression you want them to have. Thus, always remove clutter from your home, ensuring that you have a space that's always clean.
Takeaway
There are plenty of ways and adjustments you can do to make your home office look expensive. But essentially, it's important that the space will still be conducive for you to work in. Hence, never sacrifice functionality for the sake of aesthetics.
Additionally, since there are plenty of things you need to buy to make your home office look luxurious, like an ergonomic chair and desk, it's expected that you must also conduct the necessary research before investing in these things. You wouldn't want to buy something but get rid of it the next month. Thus, make sure that any updates you'll make will appeal to your personal preferences, so you won't have any regret as you make the adjustments.
Homeowners Guide to Black Mold Removal in Toronto

Learning that you may need black mold removal can be outright scary for many homeowners. Black mold is also known as toxic mold, which has been portrayed in the media as a threat to people, animals, and children. The truth about black mold is a... The post Homeowners Guide to Black Mold Removal in Toronto […]