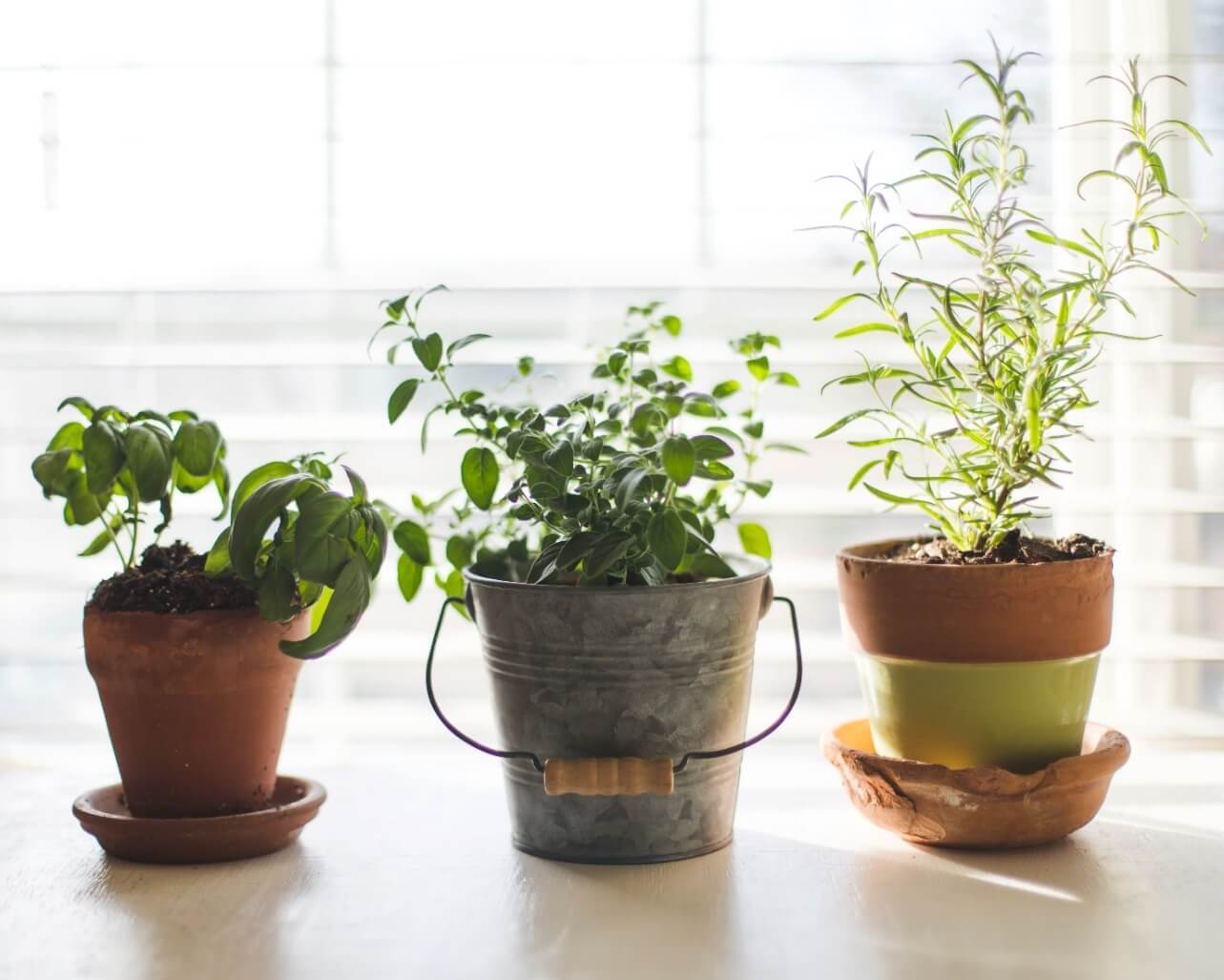 Lately, many of us have found ourselves indoors more than ever. As a result, more and more of us are craving the wild outdoors because recently everyone is watching outdoors only in movies. We miss the smell of flowers, the sun warming the back of our necks, and the wind blowing against our faces. But to enjoy nature doesn't mean you always have to be outside. By making a few small touches inside your home, you can embrace the beauty of nature and all its charm indoors as well.
Find out how to create an indoor garden and the benefits of having more natural light in the home. Discover how you can set the scene with a nature wallpaper and how sustainable furniture can make all the difference.
When it comes to home design, sustainable furniture is starting to be a trend. Talks about sustainability have significantly affected how most businesses operate nowadays, and furniture production is no exception. Not only can they give your living spaces a boost, but choosing furniture pieces made from eco-friendly materials lets you help the environment too. A few examples of sustainable elements you can add to your homes include bamboo flooring, rattan furniture, jute rugs, and even reclaimed or recycled wood.
There are so many ways you can incorporate the natural world into your home. Read on to see 4 ways to bring nature into your home's interior design.
1. Create an indoor garden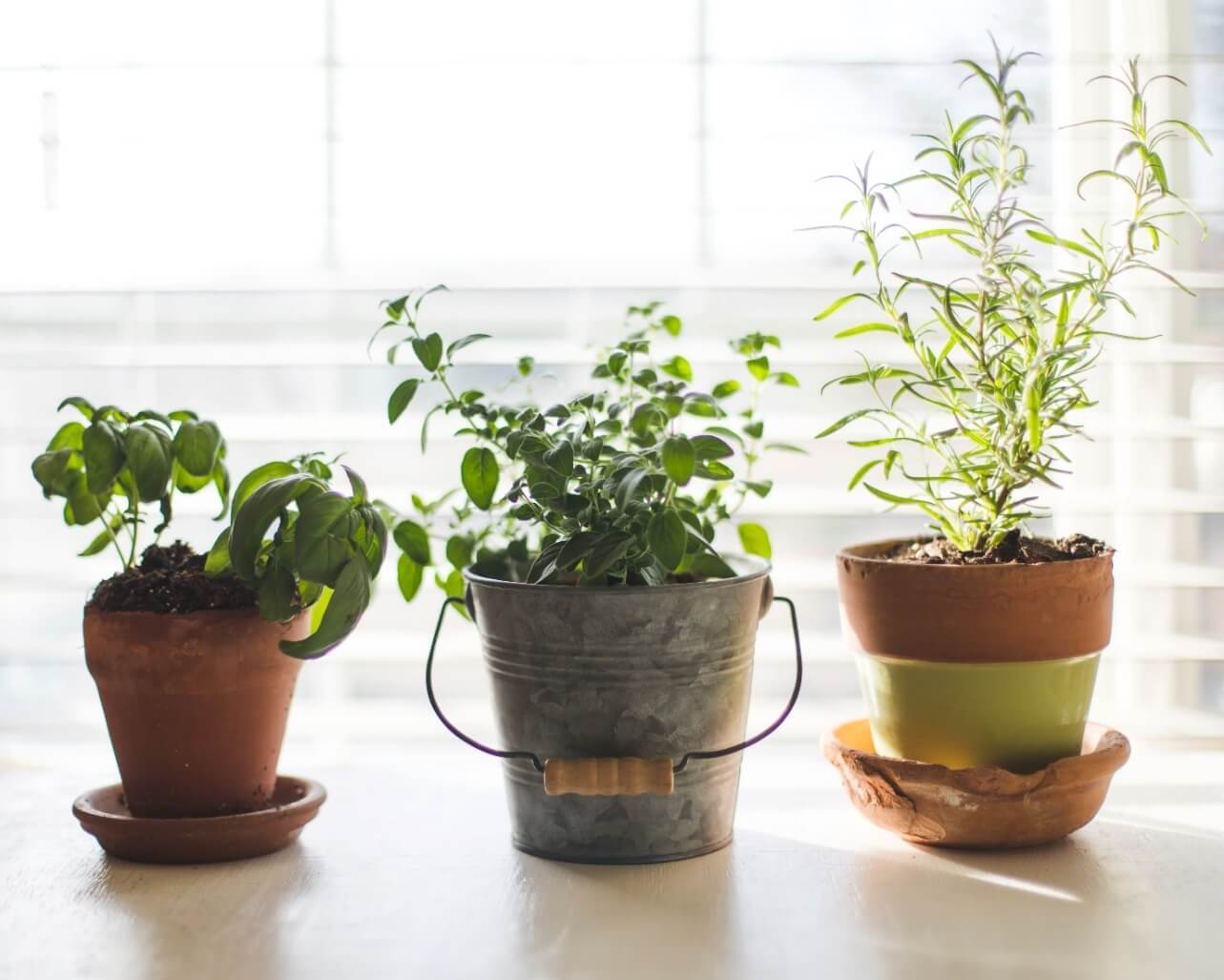 If you literally want to bring nature indoors, then creating a garden inside your home is one of the best ways. If you're already green-fingered or want to take up a new hobby, gardening is a great one to choose. It slows down the pace and it's quiet and calming – the perfect activity for anyone who is indoors all day with a stressful job. As well as this, an indoor garden is a great replacement if you live in the middle of a city or in an apartment where you don't have the leisure of an outdoor area.
Grow herbs on the windowsill, foods like lettuce in a growing box in your kitchen (this will allow it more space to grow), or dedicate an entire room for your hobby. As long as they are in a place that gets the correct amount of light and temperature, you really can't go wrong.
Having a curated green spot at home- regardless of how big it is- can offer you a source of peace and relaxation. If it's big enough, it can be a fantastic place to hang out with friends and family, or a space to unwind after a long day. But even if it's not, it can still be a nice corner that can liven up your space.
Although let's face it, no matter how much we want it, not all of us are gifted with a green thumb. And some of us don't have the time to take care of an indoor garden. But you shouldn't let that hold you back or make you hesitate to take up on this hobby.
If having an indoor garden seems too much for you, we recommend having vases of real flowers scattered around your home. The delicate, sweet scents from these florals will keep your home feeling fresh so that you feel like you're led in a meadow on a Spring day…
2. Install a nature inspired wall mural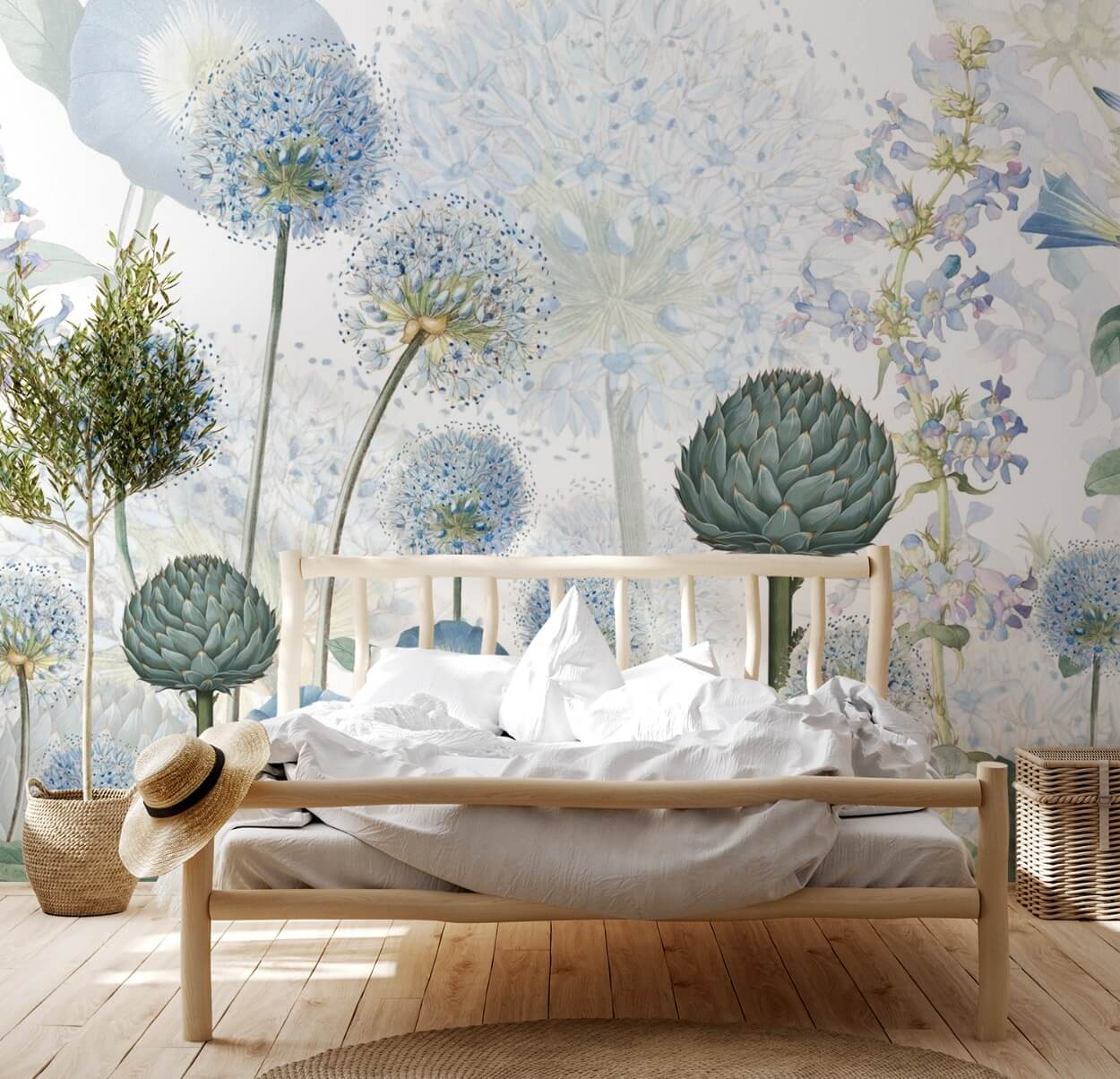 Mural in photo: Blue Wild Meadow wallpaper from Wallsauce.com
If you tend to kill plants (like me) but love the calming feel they create, then why not opt for a natural feature wall instead? From cottagecore-inspired floral wallpapers, tropical jungle murals, sunlit forest wallpapers and more, Wallsauce.com offer a wide range of custom-made murals that are perfect. They even have designs of ancient bluebell woodlands, white-sanded beaches and wild stags in the misty Scottish highlands…
To really make the most of a calming nature wallpaper, place it on a wall that draws your eye as soon as you enter the room. If installed in a living room, place the natural wallpaper behind or next to your couch. For a bedroom, a nature mural can act as an extension of your headboard installed behind your bed. In a dining room, place it along the wall so that you have an excellent conversation starter when you're hosting a dinner party!
3. Make the most of natural light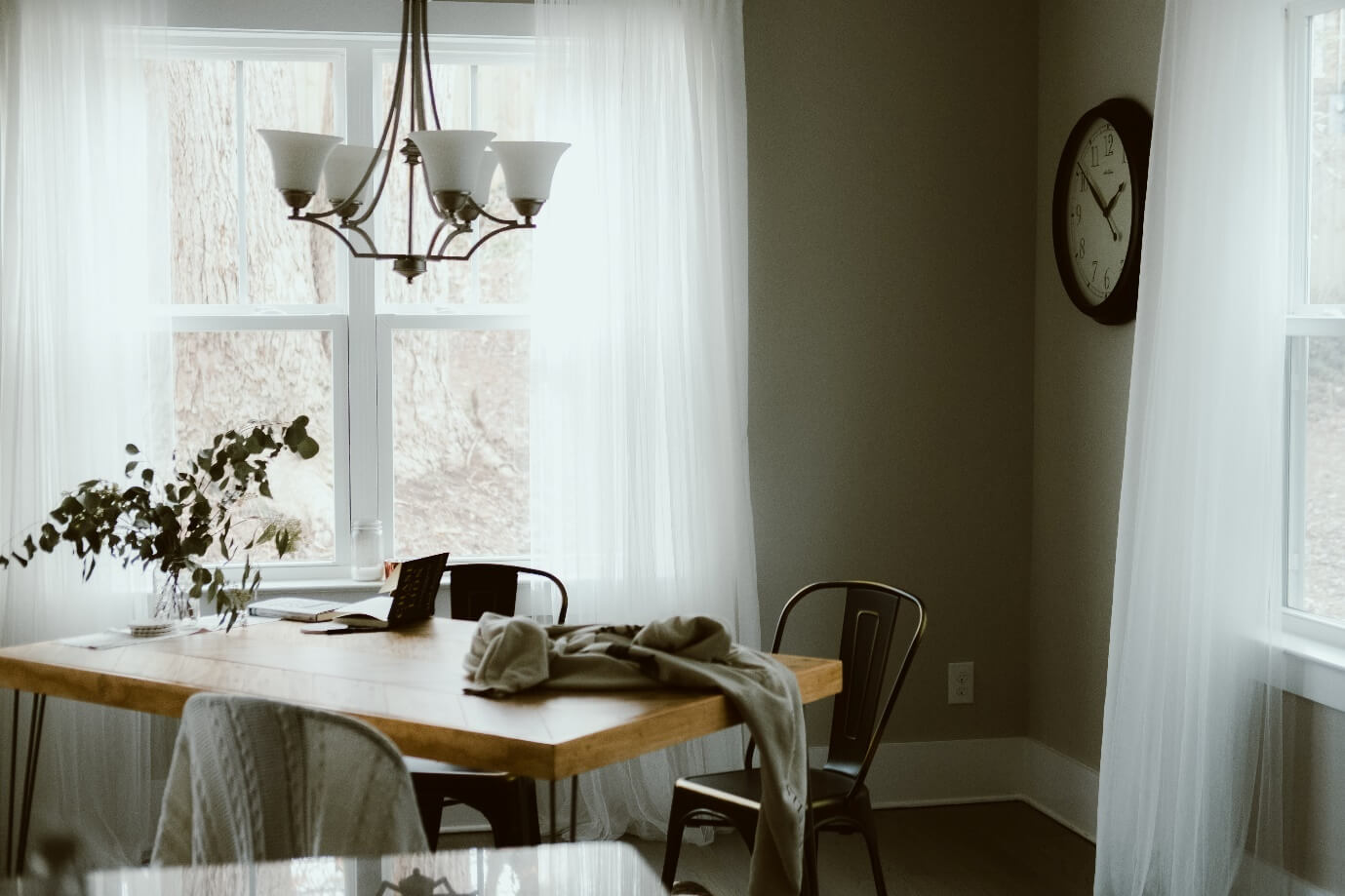 As well as bringing plants into the home, inviting natural light into the room will bring nature into the room. The benefits of natural light are endless. For thousands of years, our lives have revolved around daylight, telling us when to go to sleep and when to wake up. Light is part of our circadian rhythms (which manage our sleep patterns) where we respond to daylight. Natural light helps our bodies produce vitamin D, it improves our mental wellbeing and improves creativity and focus (great for a home office)! Not only this, but it can prevent mold!
Make the most of natural light by choosing opaque curtains or blinds from DotcomBlinds made with light fabrics such as muslin and voile. Choose oversized curtain rails that are wider than your window and raise them at least 5 inches above the window frame. This will mean that when the curtains are open, they won't block any sunlight from coming into the room.
Another way is to have a skylight put into the ceiling. You will literally open the heavens above you so that you can enjoy the clouds as they flutter back. Skylight windows are great for bathrooms and bedrooms so that you can enjoy a sky view as you lie in bed or in the bathtub.
4. Choose furniture made with sustainable materials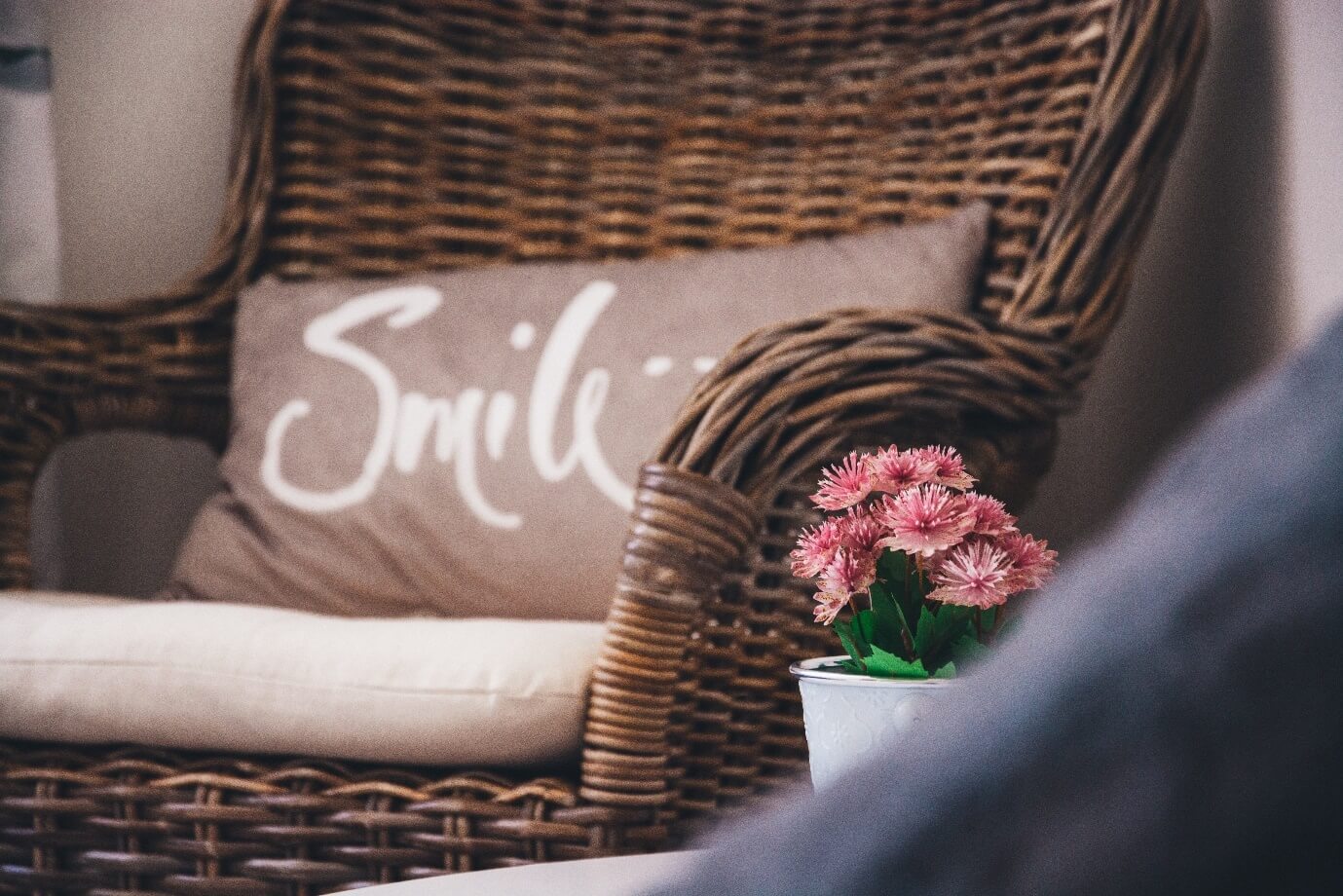 You may not have realized that you have already brought nature into your home by choosing sustainable furniture. Items made with natural woods, wicker, rattan, jute and hemp will all add an element of the outdoors into your home. Not only this, but sustainability is very on-trend as a result of our ever-growing consciousness of the world around us. Man-made materials, such as plastic, are no longer favorably looked upon.
Woven wicker bed headboards and chairs, jute woven plant baskets and rustic wooden coffee tables are all items that are useful as well as natural. And when they are no longer useable, you can throw them away with peace of mind.
In conclusion
Have you decided to create your own indoor garden, choose sustainable furniture from now on, embrace natural light or simply choose a nature wallpaper for your house? Whether you adopt all of these tips or just one, it won't be long until nature has graced your home with its presence! No matter which tip you take up, we highly recommend enjoying the outdoors indoors. Good for our physical and mental health, the beauty of nature is a timeless choice when it comes to interior design.
Written by Amy Hillary. Amy is a Freelance Writer as well as the Content Creator at Wallsauce.com. Her work consists of creating website content, writing blogs as well as product descriptions. Her most popular topic focuses are interior design, lifestyle, education and retail.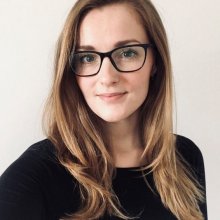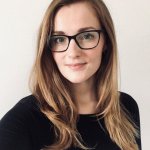 Write for us
HeckHome does not necessarily share views expressed by opinion writers and advertisers. HeckHome regularly invites Bloggers across the World to decor direct reviews in order to present their creative ideas.
Homeowners Guide to Black Mold Removal in Toronto

Learning that you may need black mold removal can be outright scary for many homeowners. Black mold is also known as toxic mold, which has been portrayed in the media as a threat to people, animals, and children. The truth about black mold is a... The post Homeowners Guide to Black Mold Removal in Toronto […]