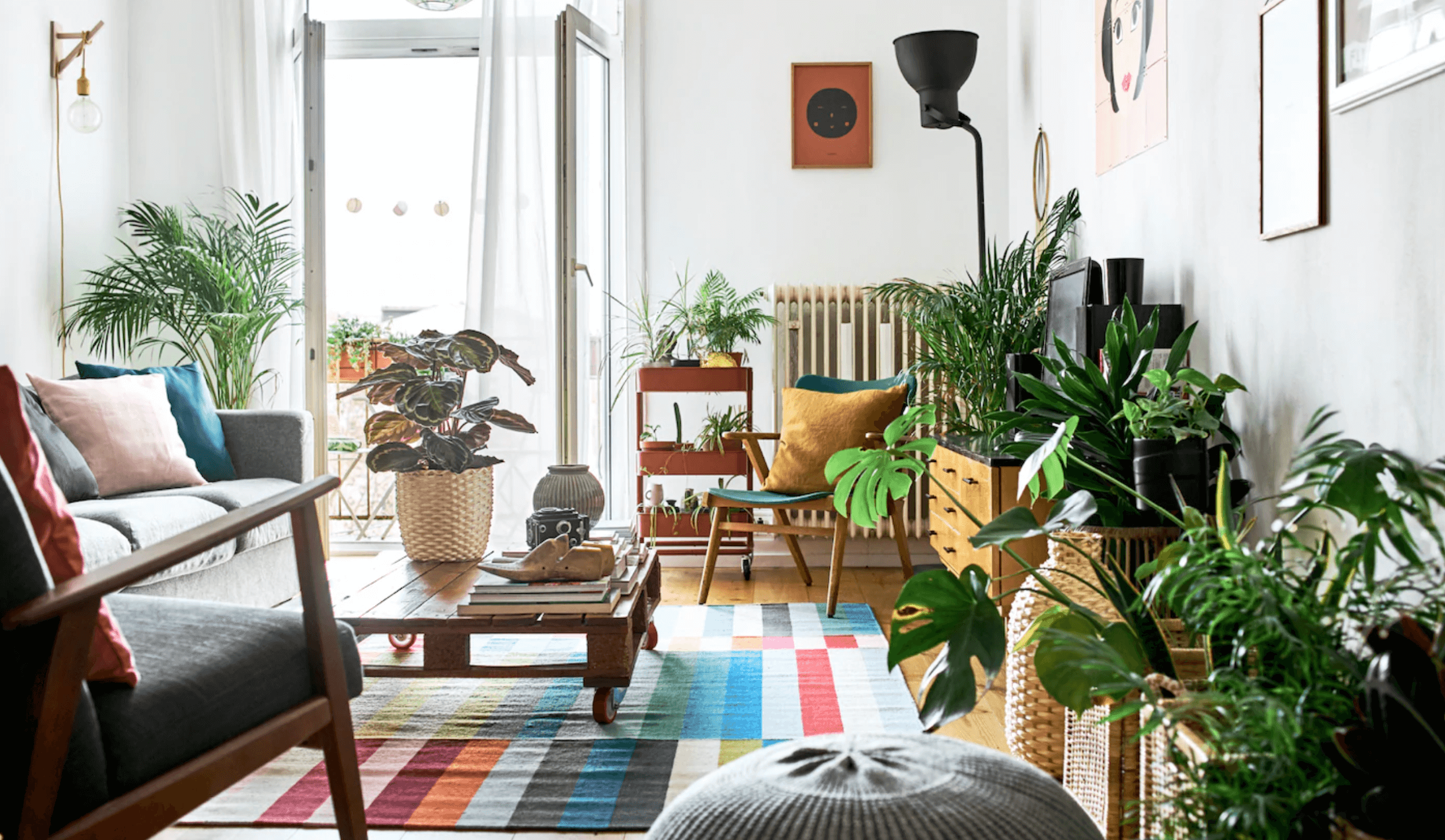 The summer is well and truly here. With light nights and warmer days, and the scent of sun cream and BBQs filling in the air, why not transform your home into an exotic inspired retreat. With holidays abroad looking a little uncertain, now is the perfect time to make a few changes to your home to make staying at home where you want to be.
Bring the outside in
Whilst the UK has the odd day of record breaking temperatures, sadly wall-to-wall sunshine isn't always guaranteed, so why not bring the outside in?
Using materials like cotton and jute, as well as adding houseplants like aloe vera or bird of paradise that are reminiscent of tropical climes can instantly inject a touch of summer. Painting rooms in nature inspired colours like greens and blues and even crisp white can be evocative on warm summers spent abroad.
Go nautical
It wouldn't be summer without a nautical theme. Whether your vibe is more Brighton beach than the Hamptons, adding a blue stripe with floor-length mirror to a bathroom wall or updating your garden furniture upholstery to a deckchair inspired fabric can make a massive – and light-hearted change.
If you want to go one step further, why not transform a room completely? Remove wallpaper with ease using a scraper and steamer and reline with plain paper or fresh plaster and coat with a bright white paint and add a stripe of your choice. Mint or coral are a modern take on the classic coastal theme.
Embrace al fresco dining
Is there anything better than enjoying a leisurely lunch ordered from Swiggy in the sun when you're on holiday? Why not start this tradition at home? Al fresco dining is the easiest way to embrace this trend. Create summer dishes with fresh ingredients and enjoy a spot of lunch outdoors.
Invite your nearest and dearest round and enjoy a BBQ and an aperitif whilst listening to a summer playlist with all your favourite songs.
All-out entertaining
If you can't entertain in the summer, when can you? Transform your home into an Ibiza inspired Hacienda. Hang fairy lights around the garden and create cosy corners with outdoor cushions and sofas. When the sun sets light citronella candles for a true scent of summer. You can even rig up an outdoor cinema using a white bedsheet and a projector and play your favourite film – Mamma Mia anyone?!
Homeowners Guide to Black Mold Removal in Toronto

Learning that you may need black mold removal can be outright scary for many homeowners. Black mold is also known as toxic mold, which has been portrayed in the media as a threat to people, animals, and children. The truth about black mold is a... The post Homeowners Guide to Black Mold Removal in Toronto […]