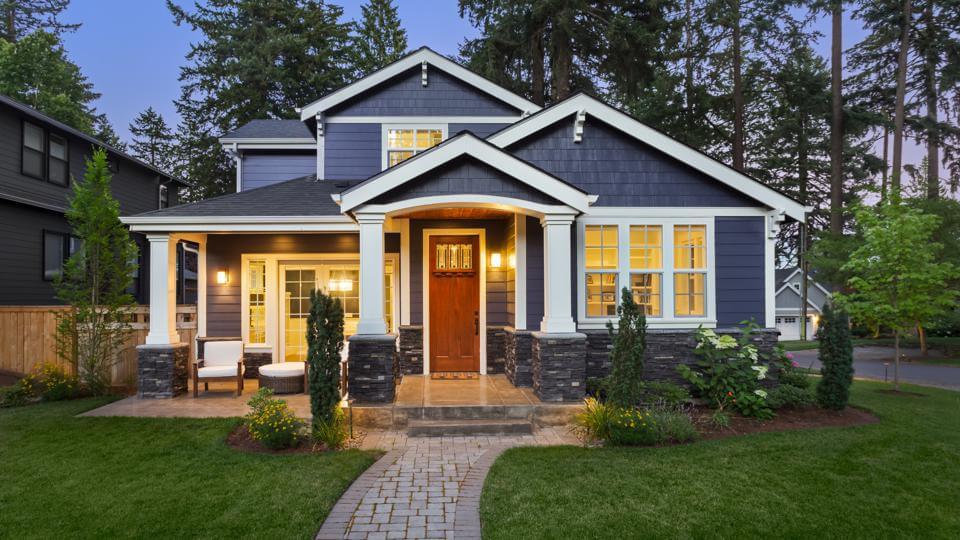 In the 21st century we can see that different countries and cities adopt various styles of modern houses. These types of buildings are good not only because they suit the environment in which they are built, but also because they make people feel comfortable and relaxed when they visit them. In addition, these homes usually allow people to enjoy the views of their surroundings while they spend time inside.
Styles of modern houses in 2023 have been changing to something that we could not imagine before. Our architecture has been evolving over the years, but this time it has gone further than anything we ever thought possible. We have had the opportunity to express ourselves through our homes and the way we design them reflects who we are as a person.
Art Deco
Designing a future home is an extremely tough task. It should be both functional and very attractive. Normally, it is no easy thing to combine beauty and pragmatism, but some modern architects found a way to take care of both. The best example of such an approach is Art Deco architecture.
Let's see what it actually looks like and why it is called 'art deco'. Firstly, there are many distinctive elements which characterize Art Deco style. They include the following: geo-metric patterns, vertical lines, 'streamlined' figures, shiny materials and bold colors, asymmetry and fluorescent lighting. All of that contributes to creating an elegant overall look.
International Style
The International Style has broken away from the past and created a world of its own with entirely new ideas. These ideas are well expressed in housing, where flat roofs, simplicity of plan, window sash and very often entirely glass walls leading to long porches or loggias set out from the main structure form an attractive and comfortable style of living.
This type of house is already widely accepted in smaller cities but will be popularized in large cities when the frame for this type of construction becomes cheaper and more standardized.
Mid – Century Modern
Mid-century modern has been popular because it was defined by an era and moved forward in time. The mid-century modern design represents a commitment to building a comfortable and livable home. The houses have a clean and simple style with downplayed ornamentation, look basic yet sophisticated at the same time.
Streamline Modern
This modernized version of the American home is refreshing. They provide a cozy setting that exudes flair thanks to its straightforward, clean lines and reliance on natural materials. There are many different types of modern architecture, such as ranch homes and Cape Cod houses, yet they all share the trait of being rooted in the environment.
This entails drawing design inspiration from traditional structures like barns or cabins for your own constructions. Although we frequently perceive contemporary and mid-century modern as being diametrically opposed, they are actually rather similar. In actuality, both of these styles are combined in mid-century modern design.
Many outstanding characteristics of modern homes are included in this design, such as the sleek design and clean lines. The spaces feel more modern because glass and natural materials are used. This property provides enough room for hosting guests at home or spending quality time with family by your lovely backyard pool thanks to its homogeneity and open floor plan.
Post – Modern
The reasons for the popularity of Postulates modernism is that it combines minimalism and high functionality. The design of houses in 2023 are not only functional but also environmentally friendly. Postmodern is a style that is characterized by post-modern architecture.
It was created in the mid 20th century, since it was widely used in the latter half of 1950s. The reason behind this is it not only enhances the beauty of a house but also helps you save space by using low-cost materials and cutting-edge techniques without compromising on quality.
It is also characterized by their circular designs. These houses are more than just functional and functional, but mix aesthetics with modernity through their unique architecture principle.
After analyzing the styles of modern houses in 2023 and its functions, we found that buildings are going to be designed with convenience, safety and luxury. In order to create new buildings that people can feel comfortable in and safe, architects will focus on creating a building environment with ventilation and air source heat pumps.
Architects will also design buildings with high ceilings to make the room larger. Living rooms and bedrooms will still be used for living but architects will also construct large storage spaces for home tools and clothes so that people don't have to go from one room to another when they need something from there.
Benefits of a Moving Company

Moving can be an exciting yet daunting task, and if you've ever relocated to a new home or office, you know that it involves more than just packing your belongings into boxes. It's a process that requires careful planning, organization, and physical effort. This is... The post Benefits of a Moving Company appeared first on […]