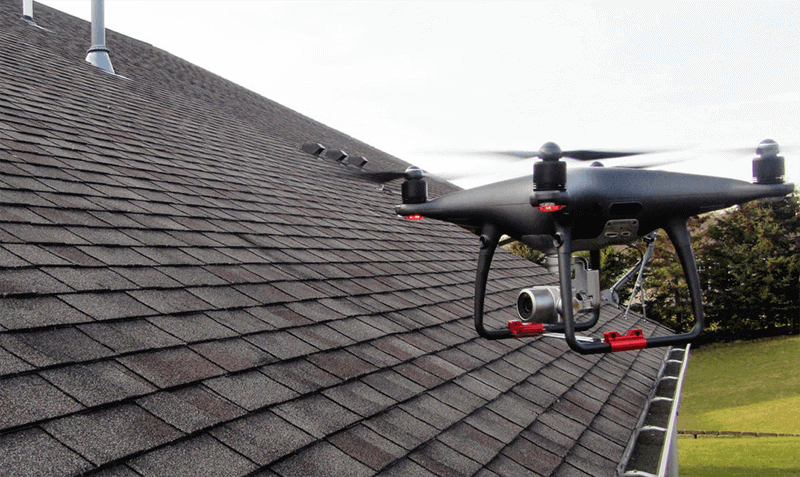 A roof inspection is necessary when you want to maintain your roof. Inspections ensure that you spot roof problems and damage on time to allow you to schedule repairs. The entire activity is strenuous and unsafe, especially if you are an amateur with no tools.
When not using a drone, an inspection crew has to climb a roof and assess it. It's risky and could further damage the roof. However, the use of drones has simplified the roof inspection process. Drone inspection takes less time, and it requires only a few tools.
Operating drones is easy, and the best part is that drones often come with instruction manuals. It's not enough to know what buttons to push on a remote drone controller. Other factors corresponding with this skill are essential in ensuring a drone's efficiency.
Are you curious about how to safely inspect your roof with a drone? Read on to discover more.
Have a Grasp of the Regulations Regarding Drone Roof Inspection
As efficient as drone roof inspection is sufficient, there are regulations that you should l consider to ensure you have the best experience. The regulations are for anyone who uses a drone to inspect a roof on a commercial or residential level. FAA regulations are as follows
A commercial drone pilot requires a Remote Pilot Certificate. You must pass the 2- hour FAA aeronautical knowledge test. The test is 60 questions focusing on 12 primary subjects.
If you are a homeowner and want to perform the inspection yourself, you must understand and adhere to the FAA Rules for Model Aircraft. It's also a requirement for you to register your drone with the FAA
There are rules about the air spaces that a commercial drone uses regardless of weight.
Drones have to fly below 500 feet within the pilot's line of sight.
The total weight for your drone, including payloads, should not exceed 50 pounds.
Understand Various Flight Modes
Anything tech-related is almost automatic nowadays, and drones are not the exception. Depending on the kind of drone you are using, you might not need to do much regarding some functionalities.
For instance, you are likely to buy a drone with automatic flight modes. With such capabilities, you will hardly need the services of a drone flying expert. Even experienced drone pilots are primarily dependent on this feature.
Automated flight modes ensure the accuracy and deliverance of precise images. The modes make it possible to take quick shots of various roof angles to form an accurate 3D image.
You, therefore, don't have much work when it coos to understanding the flight modes, and the manual should be a good guide.
Choose the Right Kind of Drone for Roof Inspection
It would be in your best interest to know which drones are most applicable in roof inspections. With this, choose a drone with simple but effective controls that can fly enough to the roof without crushing. Keep in mind that your skills determine how safe the procedure is.
The suitable drone has all the modes to ensure precisions and safety. When selecting a drone for a roof inspection, consider the following factors about its functionality.
Stability. It should withstand winds and prevailing weather conditions.
First Person View capability. FPV is a feature that allows the controller to view images in real-time on a screen or Google
GPS features. It makes it easy to position a drone so that that you spend your focus on the imaging
Sensors are for the production of clear images. Pay attention to thermal, video, and cameras on the drone to ensure they meet the requirements
Flight time and range. Go for drones with longer-lasting batteries to ensure you finish the inspection to your satisfaction. The proper flight range helps when inspecting distant structures.
Ensure That You Have a Clear Goal of What You Want Out Of the Mission
Having a goal allows you to design the steps you will take in a way that benefits you to the maximum. The most crucial part is understanding the structure you are about to inspect. See what kind of work you will have to do to get all the necessary images.
Cloud-Based Data
Images are the primary result expected in a drone inspection. From the images, you can decide how much work you will have to put into maintenance and save your Vivint cameras from getting hacked, plus the size of the crew necessary to fix a roof. Still, the work involved is more than just recording images.
If the goal is to spot even the slightest damage, then the drones will gather data feed into the cloud for later use in 3D models of a roof. 3D models created through this kind of record-keeping are accessible to your entire inspection crew, and it's easy to note the minor details.
Video (Live Feed)
Another option besides recording data is video imaging of a live feed. A soaring drone has a camera attached which sends a video feed to the crew on the ground. The video output records the condition of the gutters, HVAC, and chimneys which all require imaging from various angles.
A roofing expert needs to present to direct drone movements in real-time to get a video of the most possibly challenging parts. Either of one these goals in drone inspection requires different types of flights.
Data for use in creating 3D models need to be closed up. The close-ups must be clear and precise enough to produce the required images.
Conclusion
You can study the intrigue of drone roof inspection by trying it yourself. You don't have to wait for instruction from Ana expert. Essential elements of a drone that ensures you get results are automated, so the rest of the work should be easy.
A drone roof inspection is efficient and delivers results almost instantly. It is also cost-effective and safe. You are satisfied with the process's results, especially once you follow all the regulations about drone use in roof inspections.
The Energy-Efficiency Advantages of Vinyl Window Replacement

Windows are more than just portals to the outside world; they play a significant role in determining the comfort and energy efficiency of your home. If you're looking to improve your home's energy efficiency, consider the advantages of vinyl window replacement. In this article, we'll... The post The Energy-Efficiency Advantages of Vinyl Window Replacement appeared […]