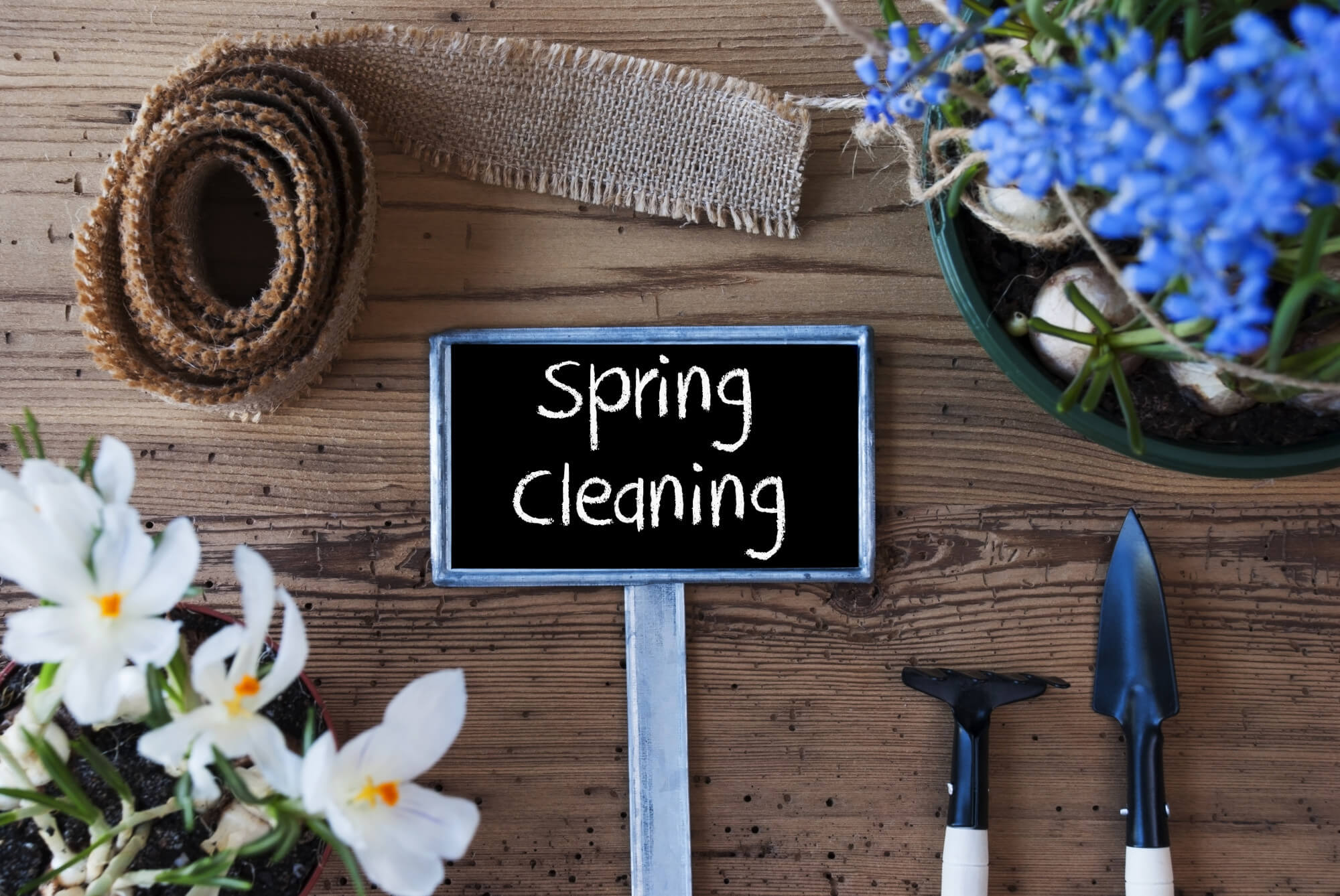 Spring is the perfect time to freshen up your house or apartment with a spring clean, a clear out, and a declutter. As the days are getting brighter and sunnier, tasks such as cleaning the windows, airing out different rooms and clearing out your storage space can help bring a new lease of life to your home. Learn the basics of silicone sealants and start filling cracks and give the tiles around your bath or sink a facelift. For more details check out BlueSpring Cleaning. Whether you are renting or own your own home, a spring clean is a great opportunity to get rid of old items you no longer need, repair broken furniture and things around the house, and maybe even redecorate some areas that need a bit of a refresh. A simple coat of paint can work wonders and there are plenty of DIY painting tips available online to help you get started. Spring cleaning also provides the perfect opportunity to repair any items that need fixing, while getting your home in tip top shape.
Where to Start
When planning a spring clean, it can be useful to start by making a list of all the tasks you hope to accomplish, big and small and you can also get BlueSpring cleaning on board. Jobs such as clearing out cupboards and kitchen drawers can be tackled one by one. Larger jobs such as painting a room or rearranging furniture will need more time. Having a list handy will help you organize your time and move through the tasks one by one. The top tips to keep in mind when spring cleaning your home include the following:
Make a list of all the jobs that need to be done room by room
For intensive DIY tasks, make sure you have all tools and resources prepared in advance
Be ruthless when clearing out your clutter
Donate or recycle old clothes, books and household items where possible
Repairing broken furniture and items is much cheaper than replacing them
Browse images online for DIY inspiration and storage ideas
When doing a spring clean, it is often best to upcycle or reuse existing furniture and items in your house, rather than replacing them and purchasing new things. Not only is this cheaper, but it is more environmentally friendly. Household repairs can be performed quickly and easily with the right tools or glue, whether you are replacing handles on drawers and cupboards, reattaching metal legs to a wooden frame, or sealing a window frame. In the kitchen and bathrooms, repairing tiles or old grouting is also a quick and easy way to give your space a new lease of life. Learn the basics of silicone sealants and start filling cracks and give the tiles around your bath or sink a facelift.
Storage Tips and Tricks
Keeping household clutter under control can be tricky, especially if you live in a small house or apartment. Ensuring you have sufficient drawers, shelves and cupboards is one way to keep your home tidy. Using basket and cute storage boxes is also a great way to manage smaller items and keep them organized. Clearing out items you no longer need or use will help also keep your space clean and tidy. There are lots of tips and tricks for spring cleaning your home available that can help you get started with small and large tasks for various rooms around the house.
As soon as the longer evenings come around and the days get brighter and sunnier, it's a good time to spruce up your home. Let the light and fresh spring air in to clear out the old winter energy around the home and don't forget about outdoor spaces either. Lastly, if you are lucky enough to have a garden, balcony or terrace, spring is an ideal time to clear away any weeds, clean garden furniture, and invest in some outdoor potted plants or flowers. And once all the hard work is done it is time to put your feet up and enjoy a nice cup of tea.
The Energy-Efficiency Advantages of Vinyl Window Replacement

Windows are more than just portals to the outside world; they play a significant role in determining the comfort and energy efficiency of your home. If you're looking to improve your home's energy efficiency, consider the advantages of vinyl window replacement. In this article, we'll... The post The Energy-Efficiency Advantages of Vinyl Window Replacement appeared […]