Want to add some unique flair to your home without breaking the bank? Crafting with resin allows you to create customized decorative pieces like art, dishes, tiles and more. With affordable silicone molds and resin materials, you can make stylish upgrades tailored to your personal taste. This in-depth guide will teach you everything you need to start embellishing your home with DIY resin projects.
The Benefits of Resin Crafting
Resin offers an affordable way to get creative with home decor compared to buying pre-made items. You can produce pieces perfectly matched to your color schemes and designs. The process itself makes for an enjoyable weekend hobby. Other advantages include:
Cost Savings – Making your own decor is cheaper than buying high-end pieces. Resin and basic molds are inexpensive.
Customization – Pour resin into molds of your choosing to create decor to fit your space.
Creativity – From abstract art to concrete molds, resin offers limitless creative possibilities.
Choosing Your Materials
You'll need to select the right resin and molds to achieve your desired outcome. Here are the most popular options:
Resin Types:
Epoxy – Hard, durable and clear finish. Cures slowly to prevent bubbles.
Polyester – Affordable option that cures quickly. Shrinks slightly during hardening.
UV Resin – Cures rapidly under UV light. Great for encasing small objects.
Mold Types:
Silicone – Flexible and reusable. Easily remove cured resin.
Plastic – Rigid, durable. Disposable.
Metal – Reusable. For detailed objects like jewelry.
Wood – Single-use engraved molds for resin inlays.
Consider the project and look you want when selecting materials. Test brands and types on small projects first.
Home Improvement Resin Project Ideas
Resin molds open up endless possibilities for adding artistic flair to any room in your home. With some simple molds and quality resin, you can create stunning decorative pieces like wall art, lighting, furniture accents, and more. Here are some home improvement resin project ideas:
Decorative Wall Panels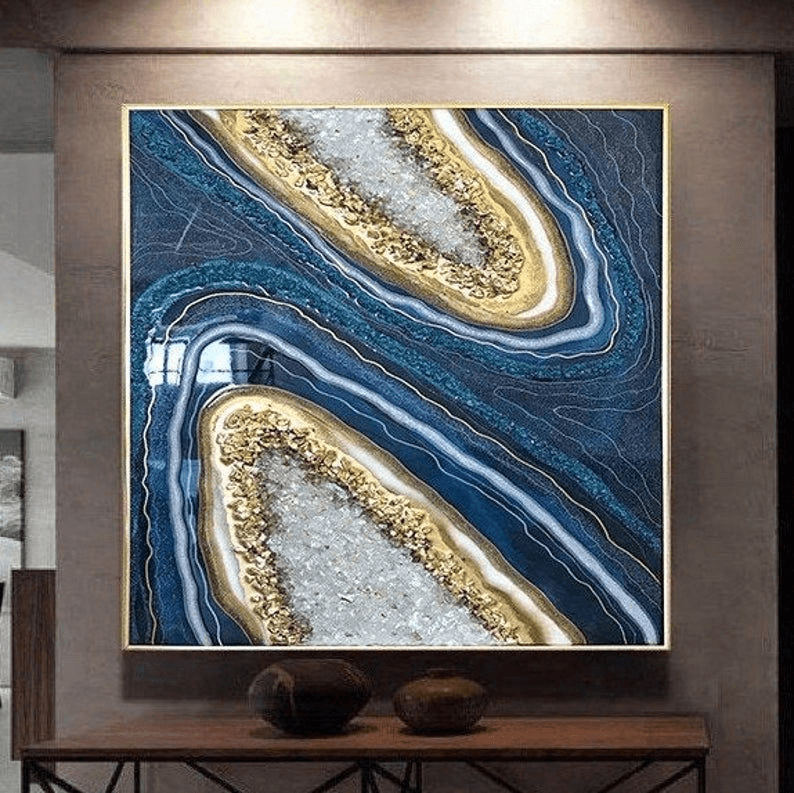 Turn any blank wall into a captivating focal point by using resin to create colorful, glossy wall panels. Carefully pour colored or metallic resin into mold frames, allowing you to incorporate dazzling design elements like:
Abstract shapes and swirling colors
Natural objects like pressed flowers, leaves, or sea glass
Shimmering flakes or glitter for a glamorous look
Once fully cured, these resin panels can be mounted to walls as artful accents in any room. Make a bold statement in an entryway, highlight a seating nook, or divide open concept spaces.
Floor Accents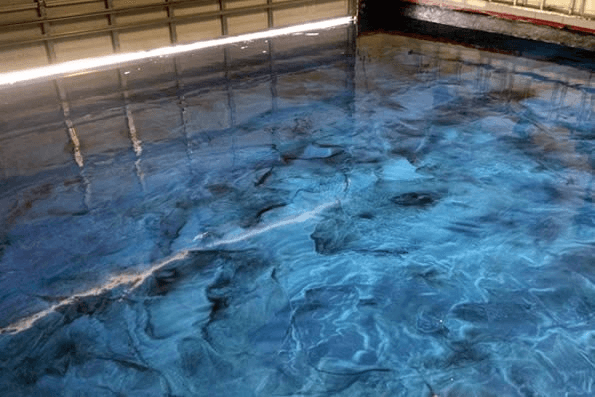 Create unique inlaid floor designs by pouring colored resin into gaps between wood floorboards or tiles. Use metallic colors and textures for an elegant, seamless look. Resin also allows you to make custom tiles in any shape, color and pattern. Use these to replace broken tile, or lay as borders or accents embedded in concrete flooring.
Furniture Upcycling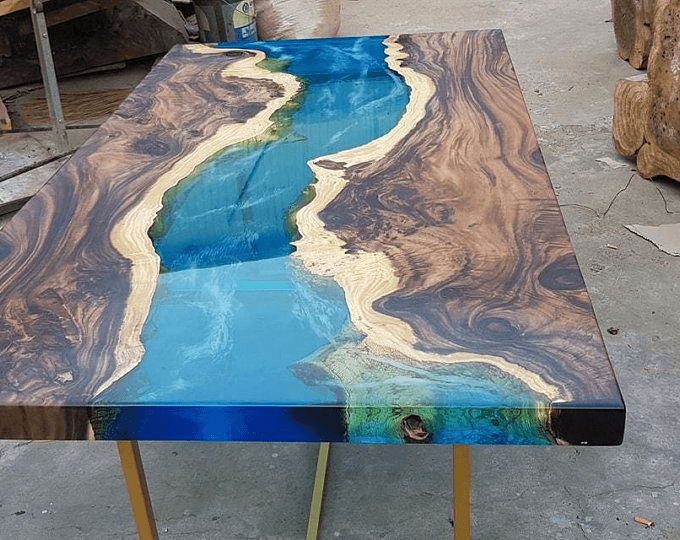 Resin offers an easy way to refresh old furnishings like wood tables, dressers or chair sets. After proper sanding and preparation, simply coat the surface with a 1/4″ layer of clear high-gloss resin epoxy to seal and protect the wood. Or get creative with inlays by pouring colored resin into furniture grooves and carvings before coating the entire surface.
Artistic Room Dividers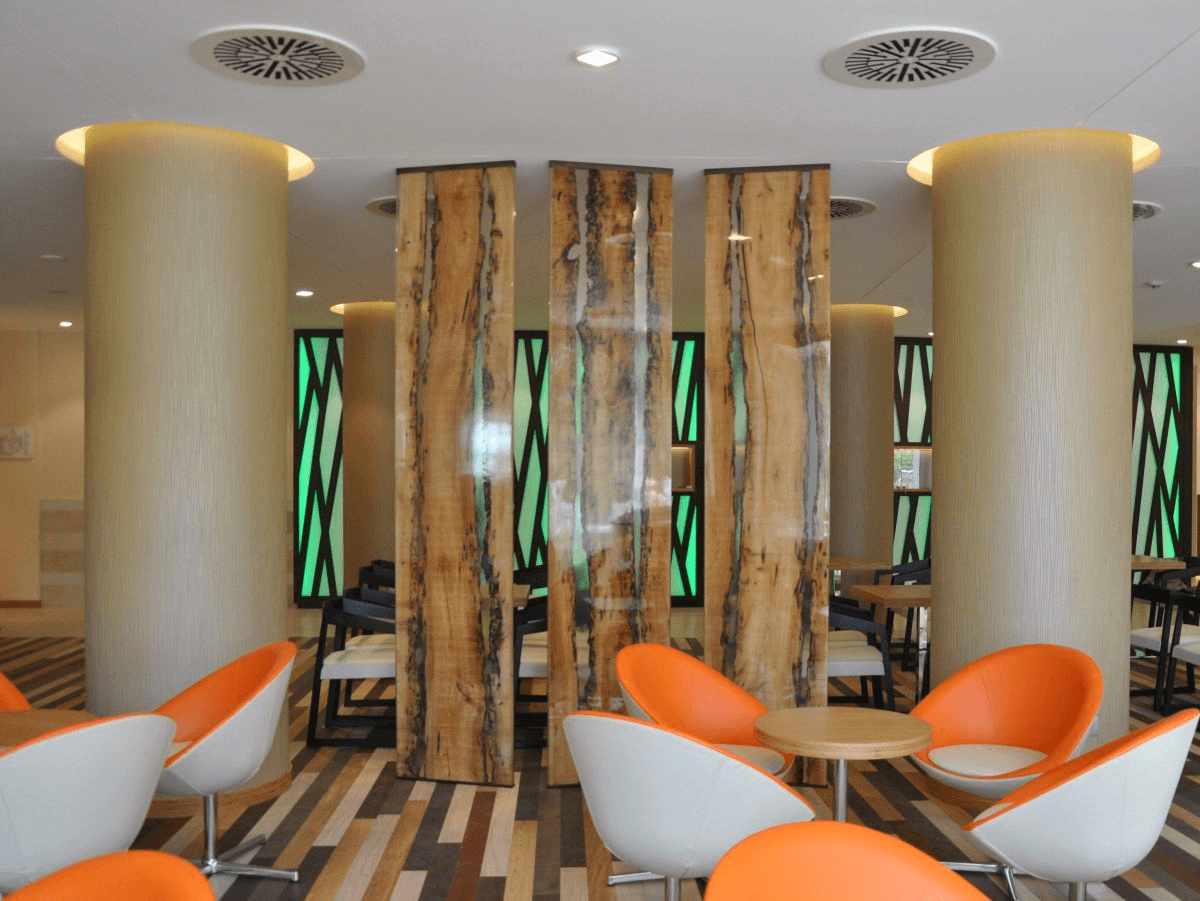 Large resin pieces can serve double duty as beautiful room dividers. Use plastic sheets or plexiglass as vertical molds for freeform artwork, or incorporate meaningful designs or text. These artistic dividers define spaces in open concept homes while still allowing light and visibility to pass through. Hang them on walls or posts to delineate areas with style.
Custom Handles and Knobs for Cabinets and Drawers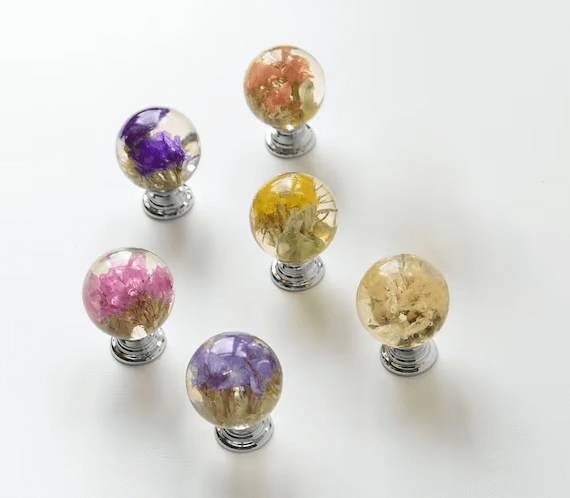 Replace boring cabinet hardware with custom resin knobs and handles to infuse personality into your kitchen or furnishings. Simply pour resin into silicone molds in unique shapes like geometric tiles, sea creatures, flowers or abstract art pieces. Let cure completely before affixing with screw mounts to dresser drawers, kitchen cabinets, or bathroom vanities. These artistic touches lend a sense of playfulness and allow you to coordinate with your decor.
Unique Coasters and Tabletop Decor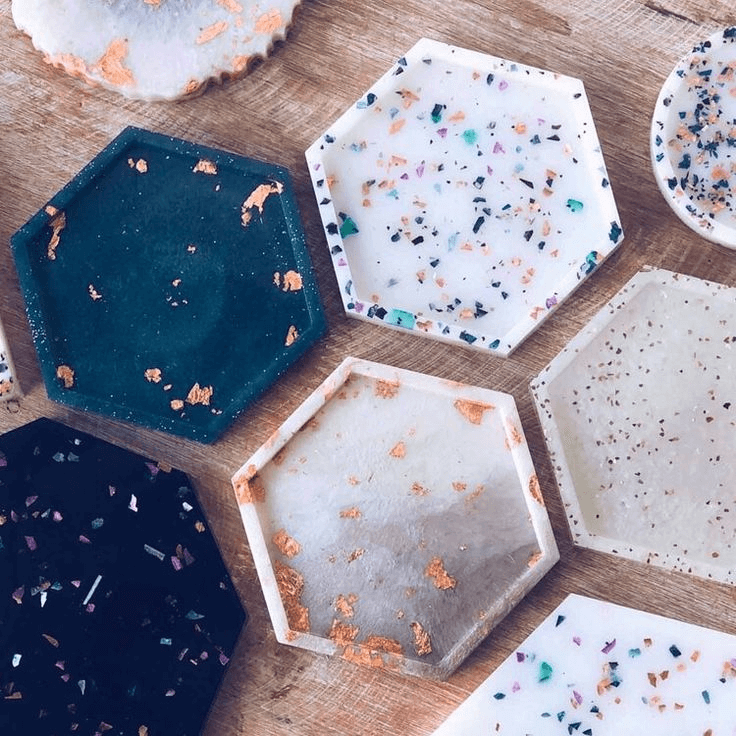 Resin can create stylish yet functional tabletop accents like coasters, trivets, and serving trays. Use silicone molds to capture photographs, flowers, or leaves inside clear resin for personalized designs. You can also find a collection of these molds on Istoyo. These pieces protect surfaces from scratches, stains and heat while showcasing your style. Beyond coasters, consider resin place card holders, napkin rings, or table numbers for your next dinner party.
Lighting Fixtures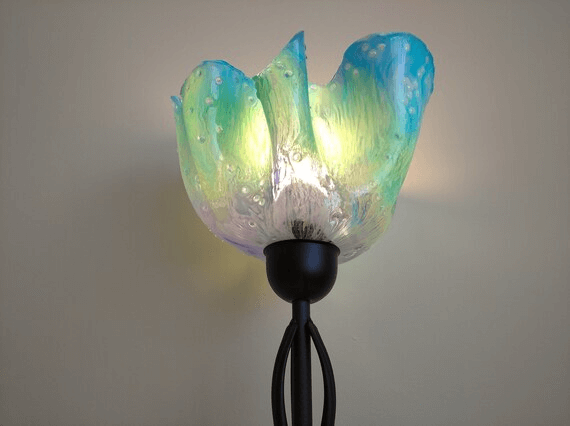 For ambient lighting that sets a mood, consider resin lampshade covers or colorful resin light panels. Use wire frames or plastic sheets as molds, then fill with translucent tinted resin to emit a soft, atmospheric glow. Take proper safety precautions – choose resin designed for high heat applications and install fixtures securely. When done properly, resin offers endless creative options for handmade lighting.
Bathroom Accents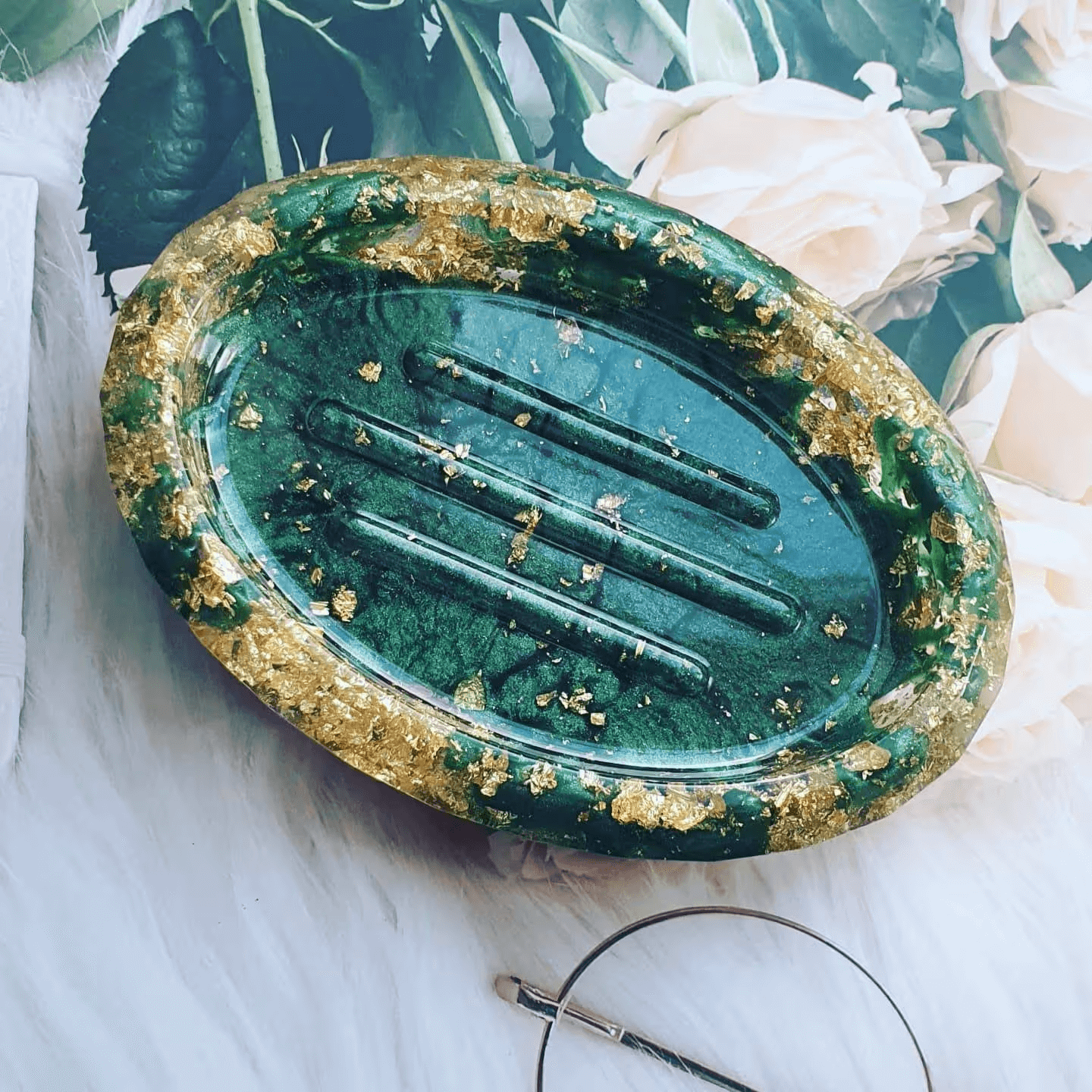 The humidity of bathrooms poses no problems for resin pieces like soap dishes, tissue box covers, and toothbrush holders. Craft these home accents using waterproof resin molds. Opt for sea glass colors and textures or nautical themes with real shells embedded in resin for beach-inspired bath decor. Resin art panels also allow you to add pops of color to your shower surround.
Garden Decorations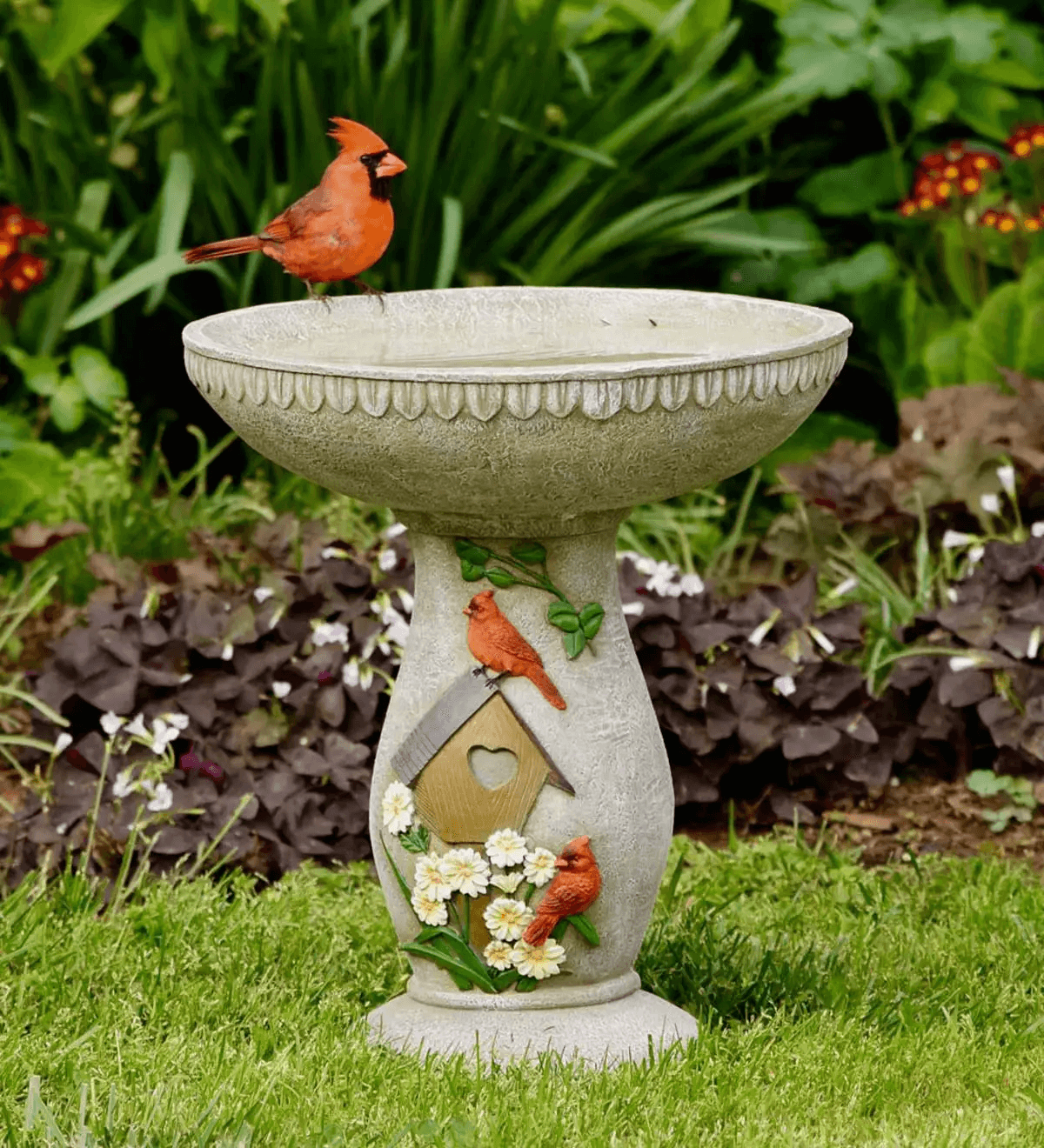 Resin's durability also suits it for outdoor use in garden decor. Make faux stone accents like sculptures, benches, or bird baths using molded plastic forms coated in resin composite blends. For plant markers, pour colored resin into silicone molds engraved with plant names. Top with sealant and UV protection for longevity outside.
Safety Tips for Resin Projects
While resin crafting can be extremely enjoyable and fulfilling, it does require safety precautions:
Work in a well-ventilated area to avoid inhaling fumes. Open windows and use fans.
Wear gloves, goggles and a respirator mask to protect your hands, eyes and lungs.
Only mix small batches of resin at a time to control exothermic heating as it cures.
Clean spills quickly with isopropyl alcohol before resin hardens.
Store resin materials properly between uses to avoid leaks.
Take your time and follow all directions to prevent messes and mistakes.
By working carefully, you can create gorgeous resin pieces safely.
Conclusion
If you're seeking affordable, customizable decor, resin crafting is a rewarding hobby with gorgeous results. With some simple molds and quality resin, you can make artistic and practical pieces tailored to your space and style.
From wall art and tiles to serving trays and dishes, resin offers endless possibilities for home upgrades and unique handmade gifts. With a bit of practice and safety precautions, you'll be enhancing your home's aesthetic with resin projects you crafted yourself. Get creative and give your space that upgraded look with the wonderfully versatile world of resin crafts!
The Energy-Efficiency Advantages of Vinyl Window Replacement

Windows are more than just portals to the outside world; they play a significant role in determining the comfort and energy efficiency of your home. If you're looking to improve your home's energy efficiency, consider the advantages of vinyl window replacement. In this article, we'll... The post The Energy-Efficiency Advantages of Vinyl Window Replacement appeared […]