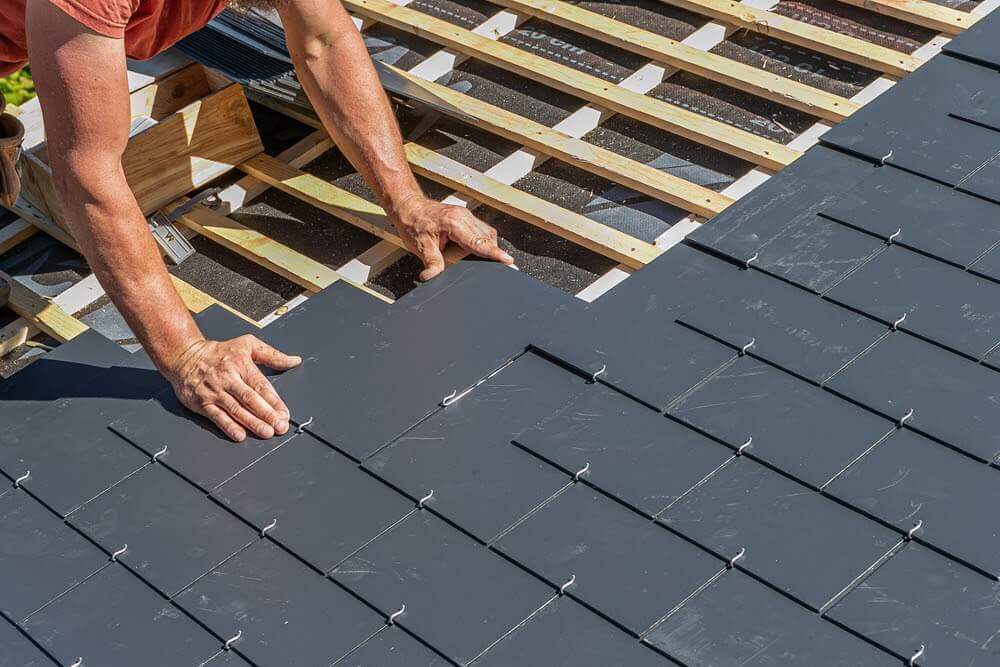 Choosing the Right Slate Roofing Contractor: What to Look For
Andres Walsh, 1 week ago
0
4 min

read
8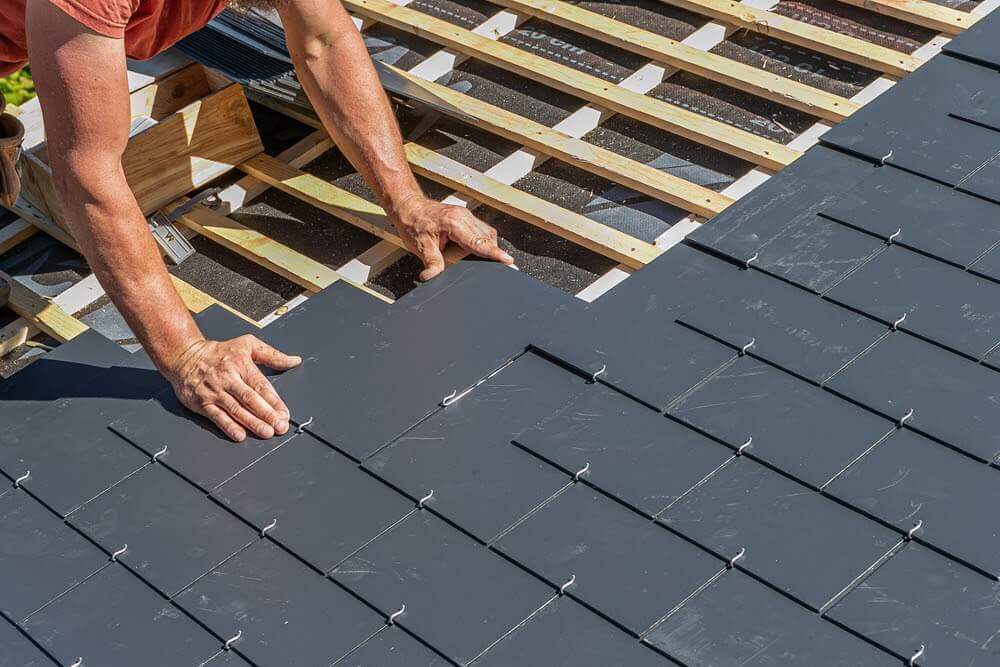 Roofing is once-in-a-lifetime work. Slate roofs have graced homes and buildings for centuries, and we can see some still standing strong after over a hundred years.
If you're considering installing or repairing a slate roof, it will be a wise choice for longevity and aesthetics.
Roofing is a big decision; you want the best roofing contractor for this work. Choosing the right slate roofing contractor is crucial to ensure your investment pays off in the long run.
In this article, we'll discuss choosing the right slate roofing contractor for your project.
How much experience do they have
Start your slate roofing contractor selection process by looking at their experiences in residential roofing services. Slate roofing is an art form that requires skills, precision, and an in-depth understanding of various materials.
Choose a contractor with a proven track record of working with slate roofs. Ask about their experiences; you can also request references from previous clients. If a contractor is reputable, they won't have any problem sharing their past projects and the contact information of satisfied customers.
Experiences don't only mean the number of years a contractor has been in business. It also involves the types of slate roofs they've worked on and the complexity of projects they've completed. Slate comes in various thicknesses and qualities, and a skilled contractor should be well-versed in handling different types of slate according to your specific needs.
Are they licensed
Save yourself from signing a contract blindly or shaking hands on a deal. Ensure the contractor has proper license and insurance. A license ensures the contractor has met the qualifications and passed any required exams to perform roofing work in your area. On the other hand, insurance protects you and the contractor in case of accidents or damage during the project.
For peace of mind and financial protection, ask the contractor for their licensing number and check with your local licensing authority to verify its authenticity. Additionally, request a copy of their insurance certificate and confirm that it covers liability and worker's compensation.
What local people have to say about them
A contractor's reputation in the local community can tell you a lot about their reliability and quality of work. Take some time to research the reputation of the contractor you will work with. Check online reviews and ask for recommendations from people who have had slate roofing work done.
People giving positive reviews and word-of-mouth referrals indicate that a contractor is professional and committed to customer satisfaction.
Conversely, if you find contractors with a history of complaints, unresolved issues, or negative reviews, be cautious. Remember that no company is unaffected by a few bad reviews, but a pattern of dissatisfaction should raise red flags. Ultimately, you want a contractor known for delivering exceptional service and results within your community.
Ask about their past projects and portfolios.
Have you ever heard — a picture is worth a thousand words? The same proverb applies in the world of slate roofing. Ask the contractor for a portfolio of their past slate roofing projects.
A comprehensive portfolio should include high-quality photographs showcasing their workmanship and attention to detail. Look for projects similar in scope, whether a new installation, repair, or restoration.
Looking at their portfolio, you can see the contractor's aesthetic sensibilities and whether their work aligns with your vision. Pay attention to the overall appearance, the precision of the slate placement, and the quality of the flashing and underlayment. A well-documented portfolio instills confidence in their ability to meet your roofing needs.
What is covered under warranty
Slate roofs are known for their long life. The average life of a slate roof is 50 to 200 years. However, you will have peace of mind knowing that the contractor stands behind their work. Inquire about the warranty and guarantees offered by them.
A reputable slate roofing contractor should provide you with a written warranty that covers both materials and workmanship.
Read the warranty carefully and ask questions about any terms and limitations. For example, some warranties cover only material defects, while others encompass workmanship issues. Also, ask about the warranty duration and whether it can be transferred to future homeowners if you sell your property.
Conclusion
Choosing the right slate roofing contractor is not a simple decision, as this decision can impact the beauty and durability of your home for generations to come.
Consider factors such as experience, license, reputation, etc., to make an informed choice that ensures your slate roof is installed or prepared to the highest standards.
Andres Walsh
My name is Andres Walsh and as far as I can recall, I have had only one passion in my life – a love of fixing things! Growing up, my friends and even my family members called me "wrench." The nickname has somehow stuck even through to my adult life.
Related posts
Benefits of a Moving Company

Moving can be an exciting yet daunting task, and if you've ever relocated to a new home or office, you know that it involves more than just packing your belongings into boxes. It's a process that requires careful planning, organization, and physical effort. This is... The post Benefits of a Moving Company appeared first on […]