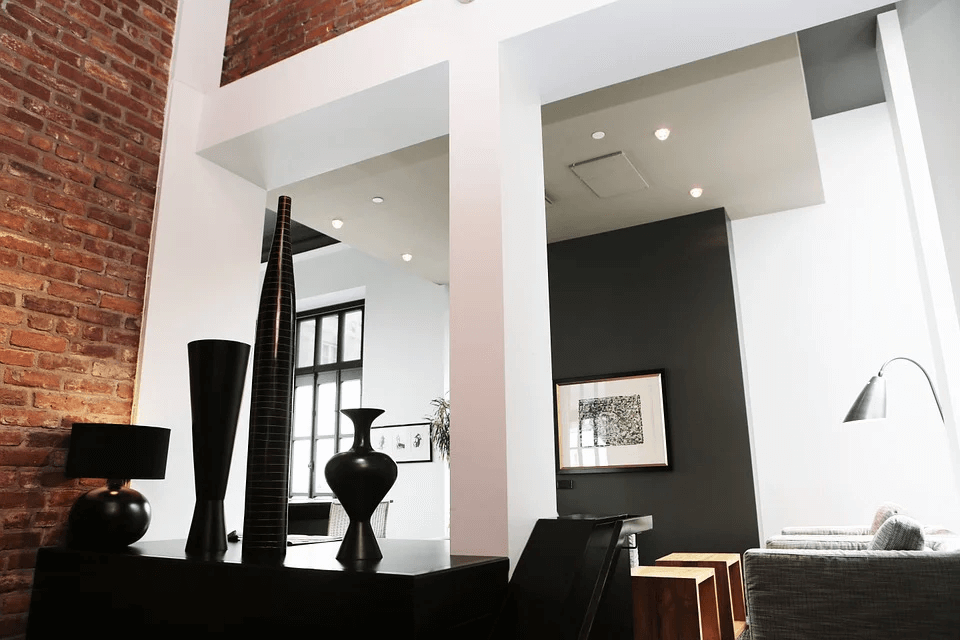 A Loft Remodel Makes Any Space Luxurious, Special, And Comfy
Loft apartments are very popular right now for several reasons. A fine loft is full of space, has plenty of room for social functions, and can be used in a variety of ways that more cramped apartments can't. Musical events, live entertainment, varying artistic pursuits like those involved in avant-garde designs—lofts are conducive to all those things.
The issue seems to be that remodeling a given loft isn't always easy. There's a lot of space to cover, and most loft living or performance spaces are rented, they're not owned by tenants. This limits the amount of remodeling you can do. However, there are non-structural additions that are cost-effective, change the flavor of a given space, and won't bug the landlord.
Following, we'll explore several tactics to help you make any loft you find the most ideal space for whatever you dream it will be.
1. Carpets, Tapestries, Black Lights, Paintings
A lot of loft apartments may have exposed cement flooring. While you could lay down LVP pretty efficiently if you do the work yourself, you could have marble flooring installed, or you could tile the space, if you don't own the premises, this may be overkill. Granted, if you're skilled in terms of DIY, you might come to an arrangement with the landlord.
For example, you and whoever owns the loft agree on a theme for LVP, tile, or marble, then you do the install, he covers the material, and your rent is the Do It Yourself (DIY) approach you bring to the remodel. Be fair about it, you might get a few free months' rent. Or, you might just get authorization and foot the whole bill yourself—but that's too pricey.
What makes more sense is finding off-market carpets, tapestries, and another transitive décor. You can move carpets and tapestries and lights; but in the meantime, they can make blank spaces seem warm, inviting, cozy, and interesting. Also, they'll preserve walls and floors from get-togethers that get, shall we say, more exciting than expected.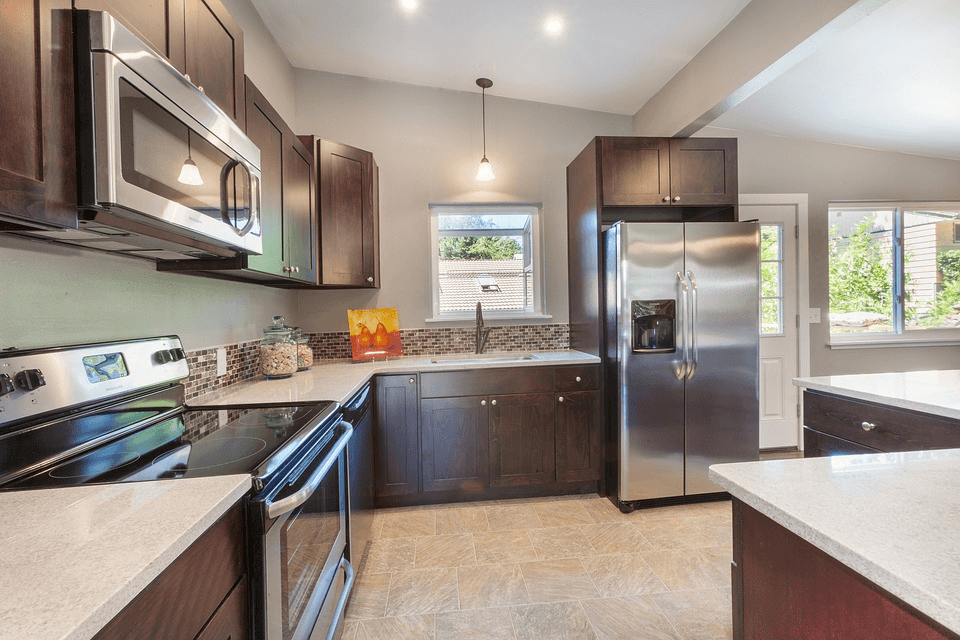 2. Compartmentalization Of Large Spaces Via Furniture
Say you've got a 5,000 square foot loft in a high-rise that's being converted from business use to residential options. Outside the access points, windows, and exposed supporting infrastructure, the whole space is blank. The views are great, but they're unbroken by infrastructure. There's a door with a bathroom at the back, and that's it.
How are you going to use all that space? Well, things like cubicle partitions don't need to be used for businesses. You can make the same partitions into dividers for space which cordons off rooms. Put varying tapestries or perhaps even certain plants on them—like English Ivy, or certain vines. That makes them feel less "business-like".
Another option is the mirrored angle. Several big mirrors can be placed back to back, turning an area into a cordoned-off space that simultaneously imparts the impression of more space. You can divide up rooms, but they don't feel divided. Meanwhile, either space could have entirely separate décor.
Remodeling doesn't necessarily mean changing the "guts" of a given space. Sometimes, especially if you're remodeling rental space on a budget, what you want to do is change the "skin" on the room. It's like changing the case on your smartphone, as opposed to installing new internalized hardware components.
3. Cabinets Designed To Fit Specific Spaces
One of the best ways to put together a premier study wherever you've got space for one, and regardless of the specific dimensions of that space, is to go the RTA route. RTA stands for "Ready To Assemble". RTA cabinetry can be conformed to fit the needs of pretty much any space. Style options are chosen, dimensions are plugged in online, you install on-site.
4. Exploring Your Loft Selection Prior Acquisition
There are plenty of Dallas, Texas lofts that would benefit from RTA cabinetry solutions. Especially given that many lofts were previously used for non-residential purposes, you'll need some sort of niche solution for a lot of lofts.
Thankfully, you don't have to limit your remodeling ambitions based on the specific unit—not with flexible solutions like RTA. However, when you've got more potential lofts to choose from, you can find the one which best fits your needs, desires, and dreams.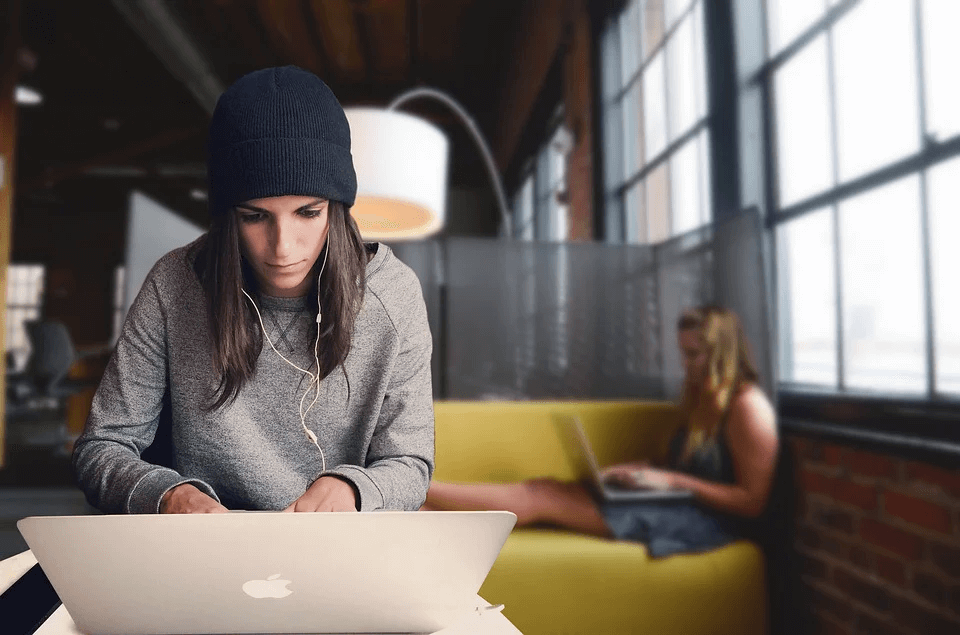 Making The Most Of Your Loft Opportunity
Look at multiple lofts if you can. Consider furniture specifically designed to fit a given space via RTA. With very large spaces, furniture can be used as a means of breaking up open areas to make them feel less empty. Lastly, the paintings, carpets, tapestries, lighting, and other conventions used to augment the area can be ideal in imparting the "feel" your loft should have. Now you can relax and complete your work and post that you can get hooked to series online.
The key is, working with space rather than trying to completely change it. It's very expensive to remodel something like a loft apartment. Sometimes supporting struts have to be contended with, sometimes they can't. So if you're renting, think about remodeling solutions that complement the area. Making a space "yours" doesn't have to be too costly.
The Energy-Efficiency Advantages of Vinyl Window Replacement

Windows are more than just portals to the outside world; they play a significant role in determining the comfort and energy efficiency of your home. If you're looking to improve your home's energy efficiency, consider the advantages of vinyl window replacement. In this article, we'll... The post The Energy-Efficiency Advantages of Vinyl Window Replacement appeared […]