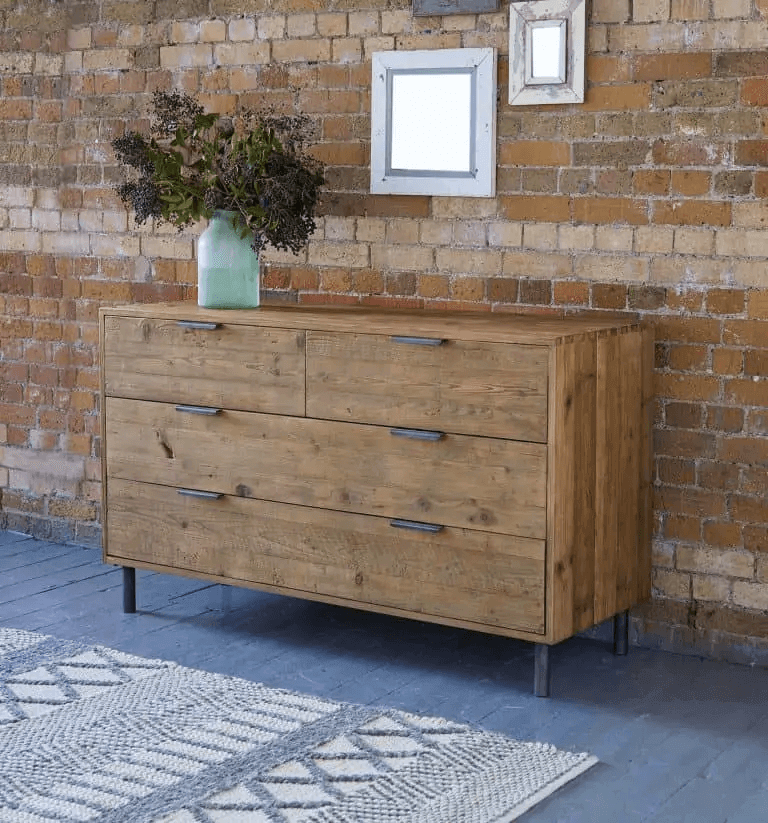 Eco Solution's range of cleaning and preparation products will make your Upcycling Projects easy, quick, achievable and most of all enjoyable.
Transform An Old Chest of Drawers Or Side Cabinet
Upcycling a worn out, old fashioned chest of drawers can transform your bedroom or living area into something chic and retro. You may no longer like a piece of furniture in your home, you may have found a gem in your local charity shop and know that upcycling it will be so rewarding and satisfying when you see and use it every day and you can easily manage to work part-time as well.
Start by stripping it back using Eco Solutions Home Strip Paint & Varnish Remover which will make this otherwise messy and laborious job quick and easy for you. The products are really easy to use and you either paste or spray on, and just leave it for 20 plus minutes to work its magic.
You then just wipe the original paint or varnish off with a scourer or flat-edged scraper following the direction of the grain. The Eco product makes curved or intricate edges really easy to take back to the original surface compared to sanding or using other products.
Next, wash off the excess product using warm water and leave the wood to dry out completely before adding a clear wax, varnish or chalk paint, whichever one you want to match your decor and interior.
You could buy some new handles in an industrial style or add some sparkling shiny ones if you have gone more shabby chic with a chalk cream, beige or pastel shade. You can also try changing or adding legs to your chest of drawers or cabinets. Different legs will completely transform a piece of furniture so give it a try and see what you think.
Upcycle Bedside Cabinets To Give Them A New Lease Of Life
As you did in number 1, use the Eco Solutions Home Strip Paint & Varnish Remover to strip back your bedside cabinets to their original surface. Often when you've taken a surface back to its original it will give you a better idea whether you want to keep the wood effect and wax or varnish it, or if you want to use chalk paint or a whitewash to make them shabby chic or retro. Again adding legs will give it height and an industrial or 70's style look or new handles can simply transform it to fit in with your new decor style and colours.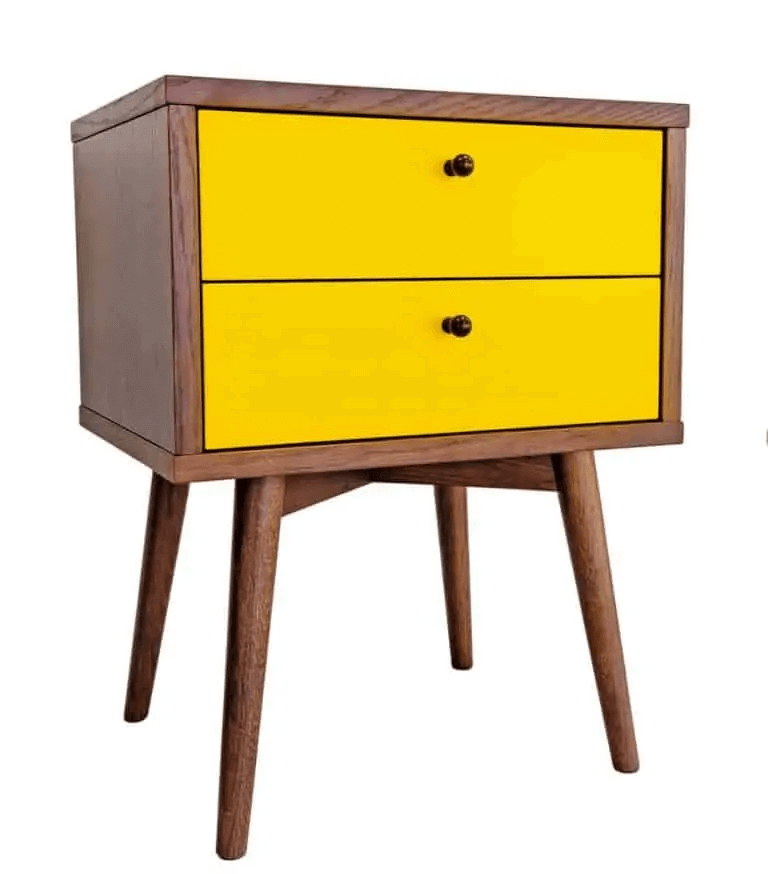 Make A Dining Room Table Out Of Old Scaffolding Boards
If you want a new dining table and are feeling creative then this is one for you. You can often source old reclaimed scaffolding boards from a local supplier or reclaim shop and once you have them you won't believe how easy it is, as well as saving you hundreds of pounds buying new.
Using your Eco Solutions Home Strip Paint & Varnish Remover strip back the original varnish, paint or wax. If you want to keep the boards looking really industrial then just try using Grime Go to give the boards a really good clean.
Next, cut the boards to the lengths you want them and give them a light sanding just to take off any rough edges, remember, don't sand them completely if you want to maintain the industrial style.
You can then varnish or wax the boards to give them the colour and look you want to achieve. There are so many products out on the market now for you to try that give some amazing finishes so go to your local DIY store and see what they have available.
Lastly, find some metal dining table legs on eBay or Amazon and away you go. Always check the height of the legs to ensure they are dining table height. Join your scaffolding boards together using 4 strong pieces of wood underneath and there you go, you have your new dining table.
Why not buy some extra boards, follow the same upcycle process above and create bespoke different length shelves to match in the same room.

Update An Old Wicker Cabinet To Bring It Back to Life
Wicker is really fashionable again and can look amazing and on-trend when it's upcycled. Whether it's fully wicker or wood and wicker it's really easy to bring it back to life and to fit in with your shabby chic or industrial look.
Use your Eco Solutions Paint and Varnish Remover to strip back the wood or surface of the furniture to its original surface.
If your wicker areas need a good clean then use your Grime Go to bring it back to its original surface. Wash it down with warm water and then leave it to fully dry.
You can then see what it looks like in its original state and decide to stain the wood with a vax or varnish or try using a dark chalk paint in black, navy or emerald green for a more dramatic look.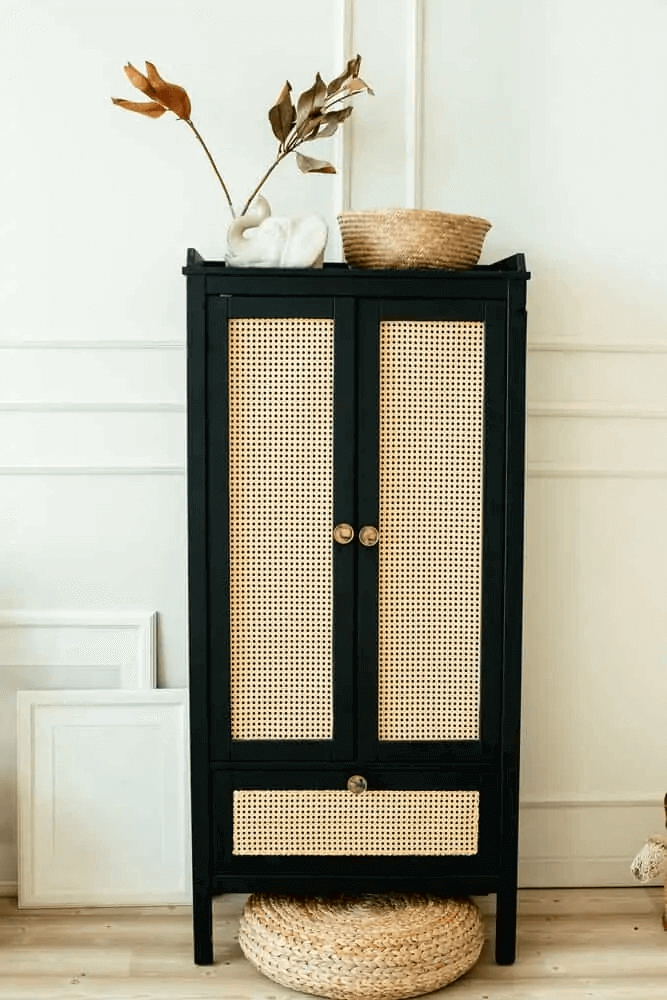 Use An Old Suitcase As A Retro Coffee or Side Table
You may have a really old fashioned hard suitcase in your loft or you can sometimes pick one up at a charity shop. If you do then it just wouldn't be right to throw it away or take it to the tip when you can upcycle it as a table or use a couple stacked on top of each other as a lovely retro feature in the corner of your room.
Quite often old suitcases will look a bit dirty and will smell musty inside and if this is the case then use your Grime Go to give it a good clean inside and out. Grime Go can be used on material and soft furnishings to clean them back to a new state, removing all types of stains.
When it's all clean you can decide if you want to paint it with a chalk type paint or leave it natural. If you're going to use it as a coffee or side table then look for some metal pin legs on eBay or amazon, secure them and that's it, you have your new table.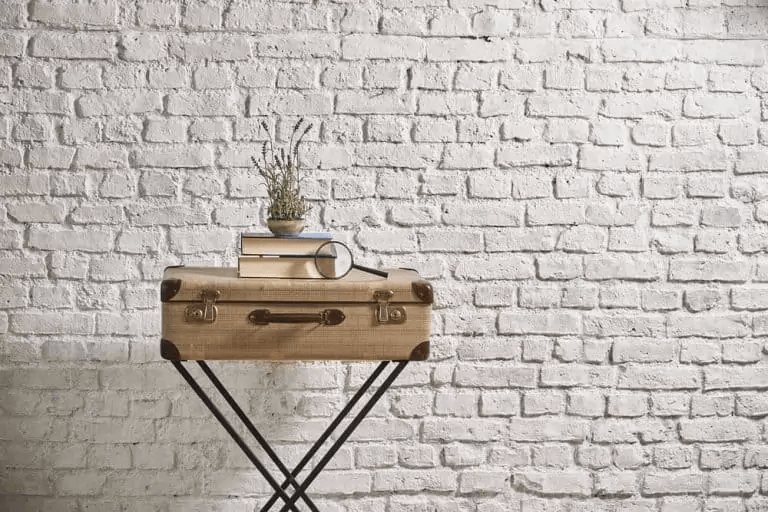 Revamp A Bath Side Pane, Shower Screen Or Old Tiles
Clean your shower screen and bath panel using your Grime Go. Leave it on for 20 plus minutes or longer if you need to. If the product dries out then just spray it with water and it will continue to work.
Wipe the surface down with warm water and let it dry completely before painting with a chalk paint or Frenchic Alfresco paint which needs no pre or after treatments.
The result will be amazing and you'll feel like you have a new bathroom without the huge cost of one.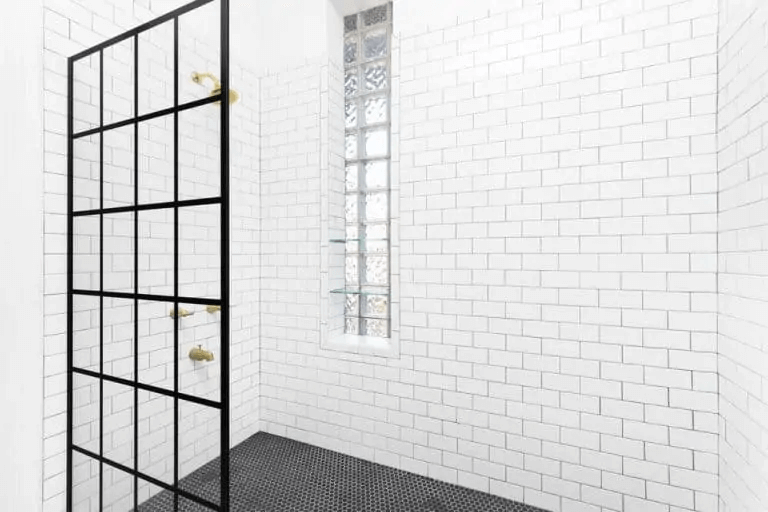 Upcycle An Old Sideboard Into A Fashionable Art Deco Sideboard
If you see an old sideboard you like in a charity shop or often you'll see 1970 style furniture on free selling sites then take it whilst you can as you can easily transform it into a unique art deco piece for your home.
Start by using Eco Solutions Home Strip Paint & Varnish Remover or Grime Go if it just needs a good clean to strip it back to its original surface. Wipe it down with warm water and leave it to completely dry.
Now, this is the fun bit, have a look on the internet for ideas of how you want your finished piece to look and then start with waxing, varnishing and, or painting.
In the 1920s and 1930s, Art Deco was the dominant decorative art style and is characterised by precise geometric shapes and strong colours. Frog tape can be used to create a geometric pattern on your cabinet's front or wood slats or rounded dowels can be used to create distinct lines, shapes, and textures.
Be daring and use a dark coloured chalk paint with gold or silver colours and new handles and you will have created a stand out art deco piece of furniture for your home which you will love.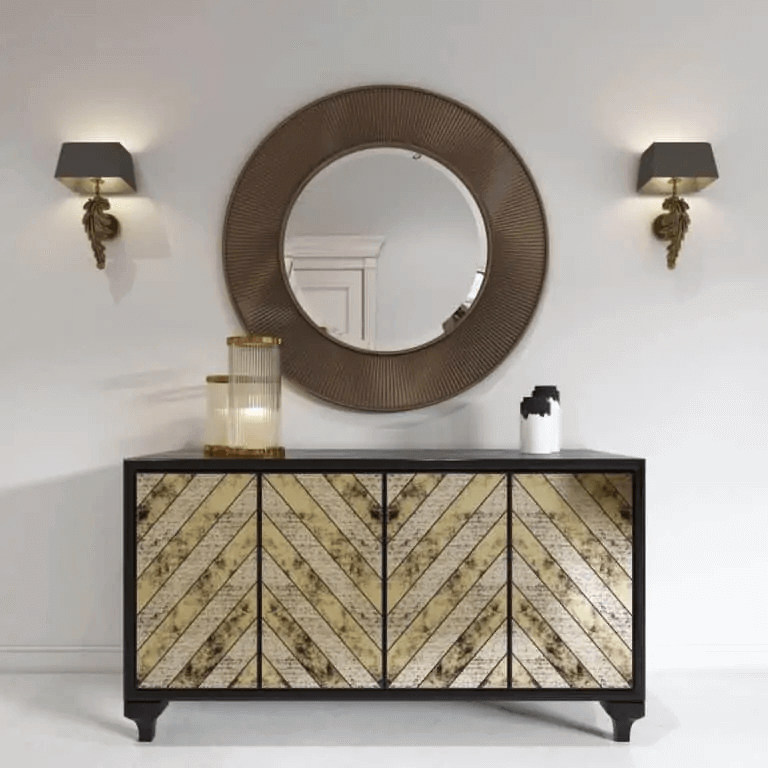 Transform An Old Pallet Into A Storage Box For Your Home Or Planter
Using old pallets to make industrial or shabby chic storage boxes for inside, or outside as planters is really easy and cost-effective. You are making them so you can make them any size or shape and by using reinforced pieces of wood inside you can make them as sturdy as you need to.
Use your Eco Solutions Home Strip or Grime Go to clean or strip the pallet back to its original surface and then decide if you want to varnish, wax or paint. If you're using your storage box outside then always use an outside approved paint to ensure it will stand the test of time.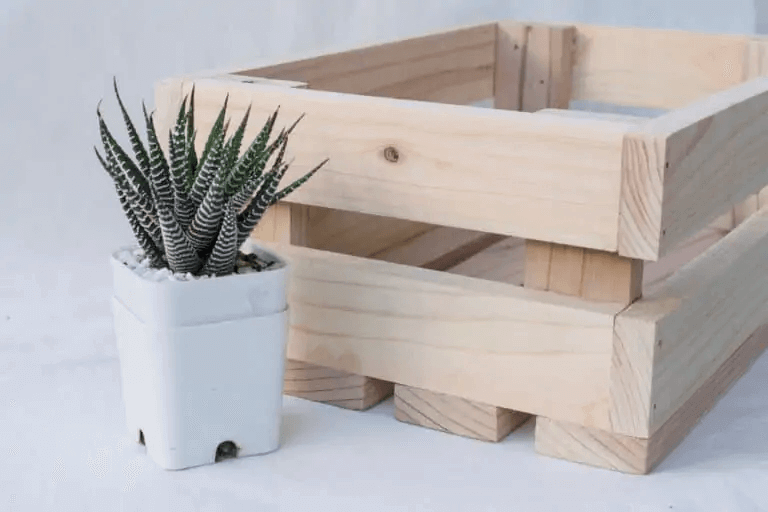 Use an Old Chest Of Drawers Or Bedside Cabinet As A Plant Feature In Your Garden
You can really quickly and easily use an old chest of drawers or bedside cabinet to stand pots with flowers in our use as a planter.
Strip the wood back using your Eco Solutions Home Strip Paint & Varnish Remover or Grime Go if it just needs a good clean. You can then decide if you want to wax or varnish it or even paint it in a bright bold or pastel colour using an outside paint.
Pull the bottom drawer out as much as you can and use a piece of wood to wedge underneath it to stop the unit from falling over, fill it with soil and plants or stand your potted plants and flowers in the drawer. Then pull out the second drawer midway and do the same with the top drawer.
They are really great for eye-catching planters and you will have saved it from going to landfill by upcycling it. Foliage spilling over the sides of the drawers is really eye-catching too. Give it a go, you really won't be disappointed and everyone will comment on it when they see it in your garden.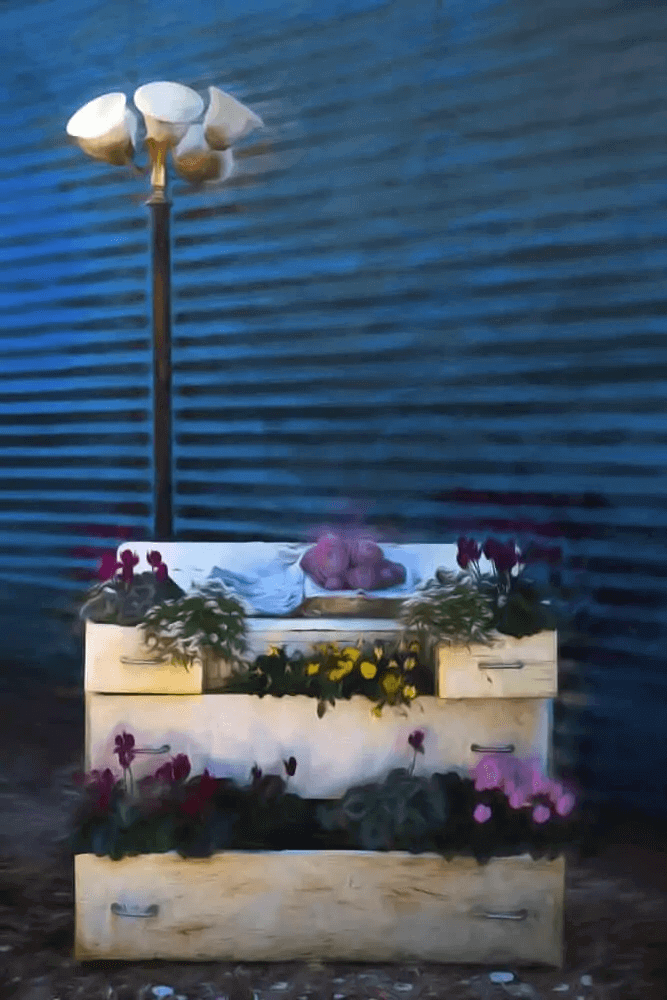 Use Old Wellington Boots As Plant Pots
If you're new to upcycling then this is a really quick and easy one to do. Old or outgrown wellies just need a quick clean with your Grime Go and either leave them as they are or use an outside chalk paint to paint them in bright or pastel colours.
Drill some holes in the bottom of them for the water to drain through, fill them with soil, flowers, plants and foliage spilling over the sides and voila, you're done you have new eye-catching plant pots which haven't cost you anything.
Place them in groups around the corners of your garden or at the side of your front door and everyone will comment how lovely they look.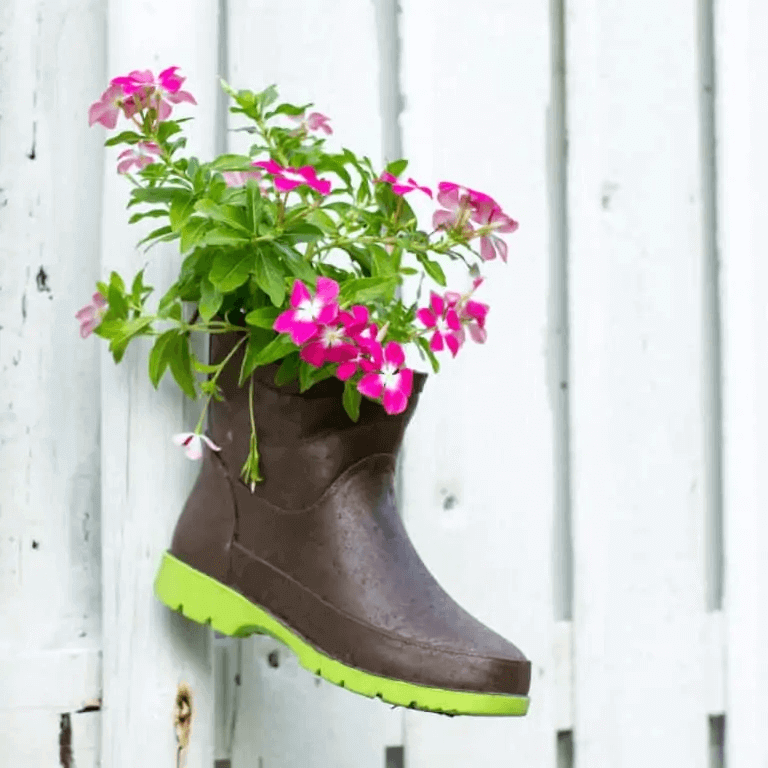 About Eco Solutions Cleaning & Preparation Products
Our range of safe water-based products includes; multi-purpose paint strippers, a one-stop all-around graffiti remover, a textured coatings remover (ideal for removing Artex® type coatings) and other specialist products including general cleaners that remove grime, paint, glue and much more.
One product does all and there are no pre or after treatments needed making it essential for all of your upcycling projects.
They are safe to use yourself and cause no harm to the environment compared to conventional and sometimes hazardous solvents.
The Energy-Efficiency Advantages of Vinyl Window Replacement

Windows are more than just portals to the outside world; they play a significant role in determining the comfort and energy efficiency of your home. If you're looking to improve your home's energy efficiency, consider the advantages of vinyl window replacement. In this article, we'll... The post The Energy-Efficiency Advantages of Vinyl Window Replacement appeared […]