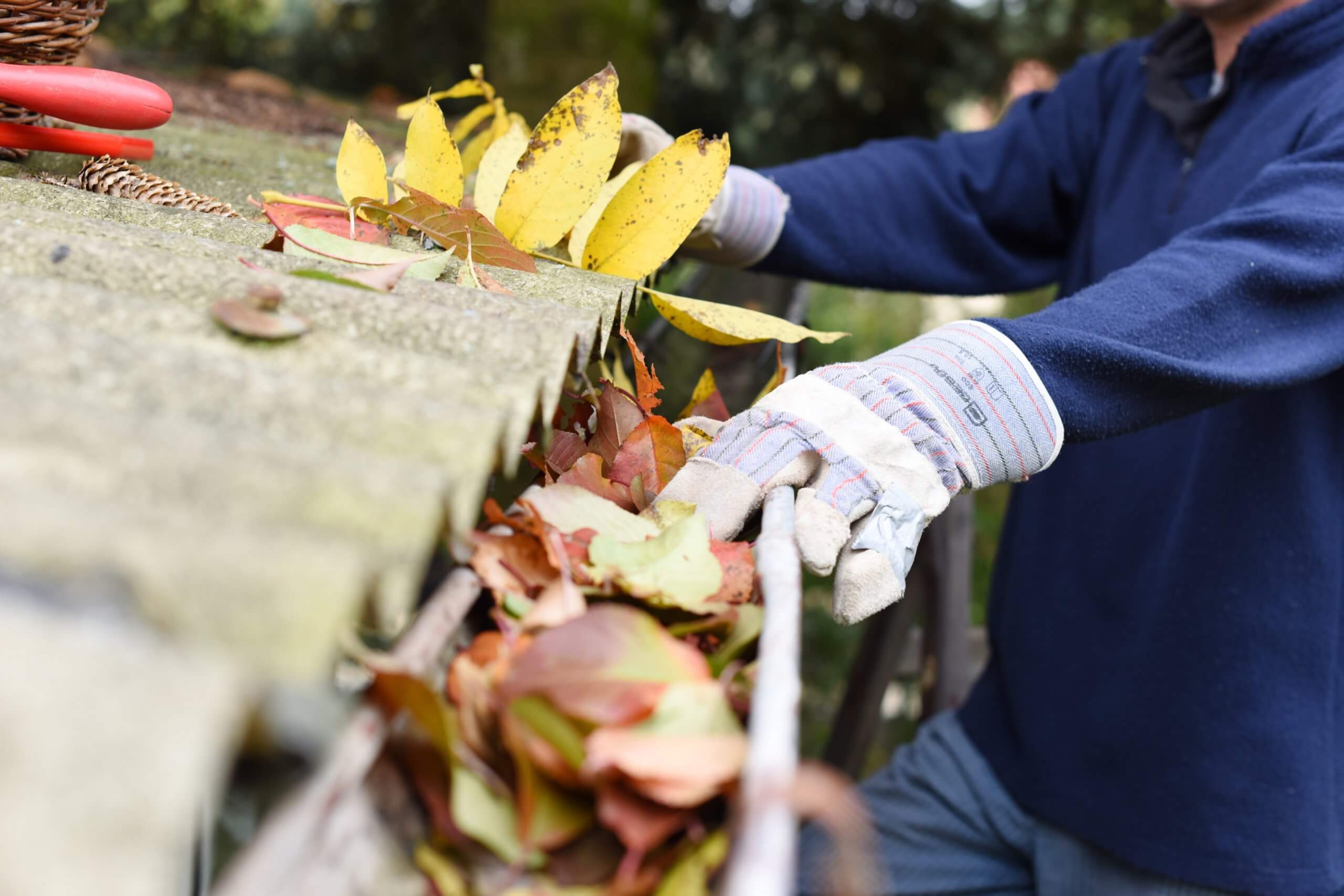 Gutter maintenance is never an exciting topic for many homeowners. However, roof gutters are essential for roof maintenance since they're considered one of the vital pieces of roofing. Unfortunately, gutters are often neglected.
So, as a homeowner, it's essential for you to give them proper care and maintenance just like you give to air conditioners, thermostats and refrigerators. Doing so can save you more money, and avoid any inconvenience in the long run. If you don't know where to get started, here are the gutter maintenance tips you should know:
1. Begin With Gutter Inspection
One of the crucial steps in gutter maintenance is a visual inspection. Consider using a maintenance checklist if you have one, and find any problems that may pose a big issue in the long run. Depending on your preferences, you can contact professionals like Presto Garage & Gutter to do the job for you.
During the inspection, take note of the trouble spots and look for mold growth, deformation, or rust. Check for any troublesome area on your gutter that gives you a tough time cleaning. Some of the typical gutter problems include leaks, holes, sagging, clogging, and more.
Most of these problems can be resolved with proper cleaning and draining. However, for issues like joint separations, be sure to get help from roofing and gutter maintenance persons.
2. Clean Your Gutters Using The Right Tools
One primary tool to clean your gutters is a sturdy ladder. Several homeowners forget this, and often give up on the task because they don't know or have the right tools to use. Remember that gutters are usually full of rotting debris like leaves, so expect slime and bad smells.
To clean your gutters properly, consider wearing long sleeves and quality garden gloves. A plastic scoop and bucket may also come in handy to get rid of the dirt on your gutters.
3. Get Rid Of Rust
Rusting is a common problem when it comes to gutters. Even if you think aluminum or galvanized steel gutters are durable and robust, they are prone to rust. Such gutters often come with a protective coating. But once they become rusted, they can wear out quickly and may cause damage to your home.
If you notice minor rusting during your inspection, don't hesitate to scrub it immediately using a wire brush. Keep the area free from dust, then clean. Wash it off properly. Once it's dried, apply a metal primer to inhibit rust.
Zinc-rich coatings and weather guard paints can keep your gutters healthy. If you're not sure the best way to do it, ask your roofing experts about the best coating you can use for your gutters.
4. Fix Your Gutter's Slope
Your gutter's slope should direct the rainwater to downspouts. If you see pooling water in your gutters, it may need a bit of adjusting. If you don't know the proper slope of your gutters, you can ask for help from the experts to do the job for you. It's also a good idea to watch video tutorials if you want to do this task by yourself.
5. Protect Your Gutters Using Gutter Guards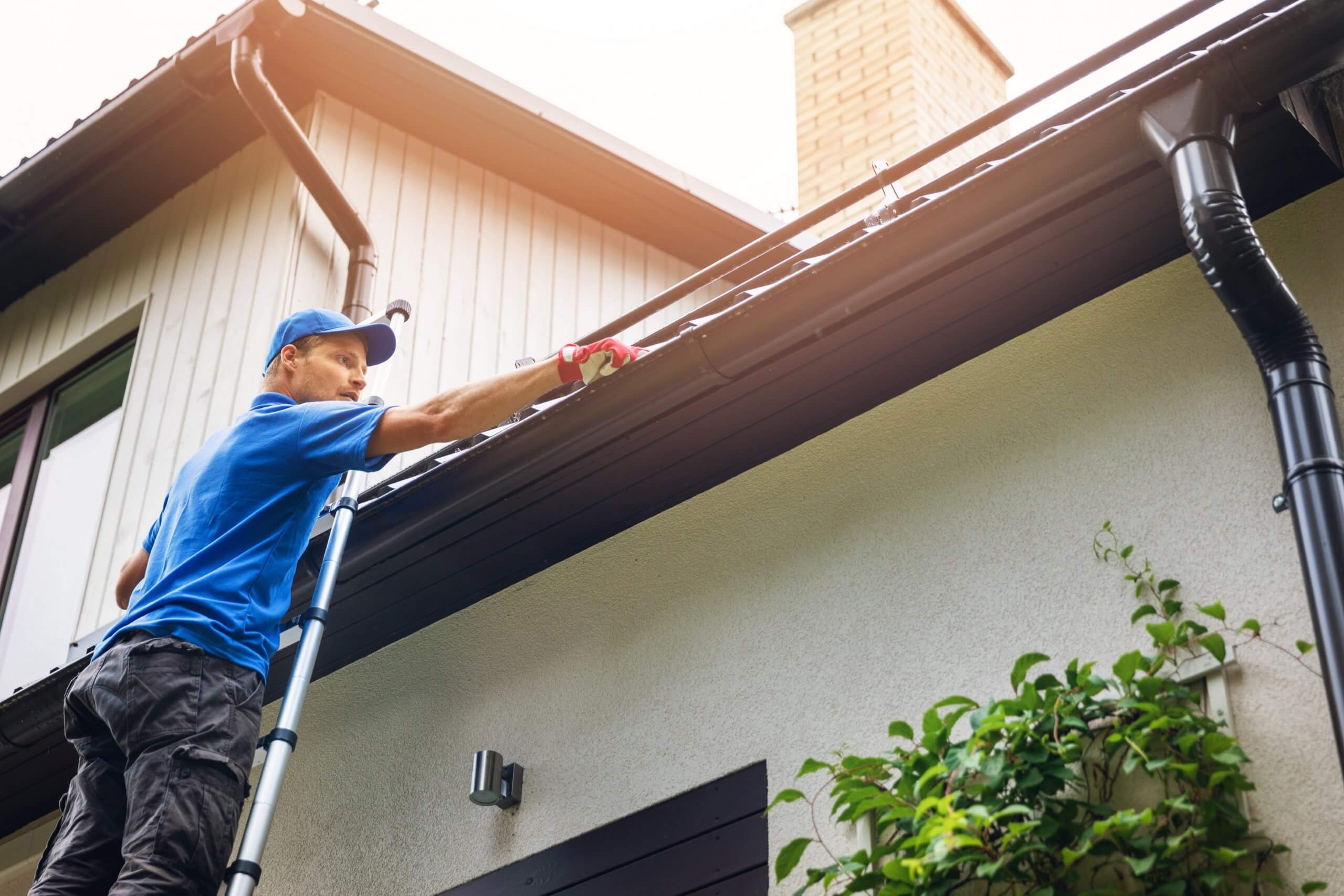 If you have a busy schedule, you might find it hard to clean your gutters regularly. Luckily, there are products you can use to protect your gutters from dirt and debris. One of these is a gutter guard, which is designed to prevent twigs, leaves, or bigger dirt particles from falling into your gutter system.
Once you decide to invest in gutter guards, you don't have to spend a lot of time cleaning your gutters because you only need to brush off the debris. You don't have to use a scoop or a garden hose to directly flush out the dirt in your gutters.
6. Use A Garden Hose To Flush Out The Debris
Anything you can't pick up or reach with your scoop can be flushed out using a garden hose. After you're done scooping the big dirt particles, you can clear the rest of your gutters with a garden hose. Once you cleared out everything, check the downspouts below. Ensure you flush the gutters well to avoid clogging.
7. Fix Sagging Gutters
More often than not, you can fix sagging gutters. To repair it, you'll have to get a fastener and gutter spikes. Another area you can fine-tune while you're repairing sagging gutters is the sealing.
If you don't know how to fix a sagging gutter, it'd be best to ask for professional help instead of doing it by yourself. In this way, you can ensure your gutters are correctly repaired and won't cause you inconvenience in the long run.
Conclusion
Proper gutter maintenance can make a difference in keeping your roof in good condition. With the above tips, you ensure your gutters are functioning well, and have no problems that may damage your property. If you don't have much time to do gutter maintenance, you can rely on professionals who can do a superior job, keeping your gutters clean and leak-free.
The Energy-Efficiency Advantages of Vinyl Window Replacement

Windows are more than just portals to the outside world; they play a significant role in determining the comfort and energy efficiency of your home. If you're looking to improve your home's energy efficiency, consider the advantages of vinyl window replacement. In this article, we'll... The post The Energy-Efficiency Advantages of Vinyl Window Replacement appeared […]