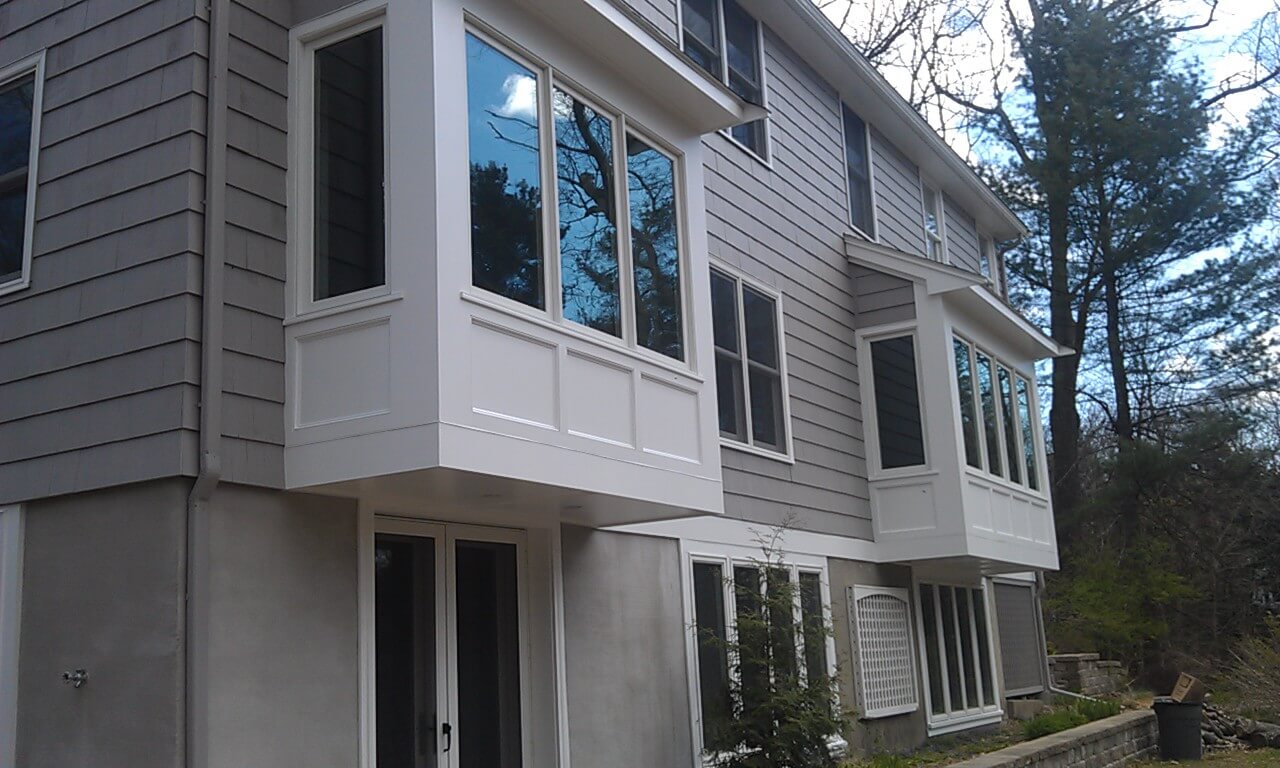 If you ask someone to describe a home bump-out, they might not be able to answer. The term might be obscure, but bump-outs are an easy and effective means of expanding a house.
It is also the sort of project where you can put your DIY skills into effect, maybe in combination with a contractor's work. Combining your talents with the know-how of a pro can offset some of
the costs of adding space to your house.
I'll take you through the idea of using bump-outs to add space, so you can consider building one for yourself.
What Is a Bump Out, and What Does It Add to a House?
Bump-outs are small-scale add-ons that don't measure up to a full-scale addition project.
A bump-out is a single room added to your home. They are less expensive than more significant projects that add multiple rooms.
Sometimes, a bump out might even be smaller than an entire room. Think about small storage space for a tractor or motorcycle, the raw material of your in-house business in your garage. Or a half-bath or laundry room off the side of your house.
Small-scale in nature and customized to your needs, bump-outs are often the right choice for homeowners on a tight budget.
Bump-Out Advantages
Bump-outs require opening one wall of your home. This demolition exposes the framing and allows you or a contractor to carpenter a small add-on like adding a big screen to watch your favorite movie on Solarmovie. A large bump-out requires either pouring a small foundation or setting some supporting posts in the ground.
Even if you're pretty skilled with framing, this step might be one place where it makes sense to bring in a pro. But, if you are building a bump-out that's only a couple of feet deep, you may be able to use a cantilever design that doesn't need support from a system of posts.
Bump outs provide numerous advantages:
No need for additional heating or plumbing
No heavy-duty construction or demolition
Relatively inexpensive
Adds square footage and convenient space to existing rooms
Minimal changes to exterior and structure
What About the Roof?
Bump-outs do not usually require altering your existing roof. Instead, they are designed with a flat roof to keep costs down or with a simple framed roof that mimics the configuration and appearance of the existing roof on your house.
This technique is much cheaper than work that involves opening up your roof and adding to it.
Other Considerations
There are quite a few ancillary things to consider when building a bump-out. Protecting your property from contractor damage and workers' traffic, equipment, and vehicles is essential. Light duty construction mats make it easy to protect your lawn, yard, and driveway from all kinds of damage.
You should also make sure that your bump-out project complies with all of your local building codes. You may need a permit for construction, and you will likely need your work inspected.
If you don't know about your local code, you can ask your contractor or contact your building department for assistance.
Is a Bump-Out for You?
Bump-outs are a relatively inexpensive and simple way to add space to your home. Adding one can have a big payoff without hitting your wallet too hard.
By doing some of the work yourself, you'll save some serious bucks. And that leaves more money to buy stuff to fill your new bump-out. You might just need to build two!
Are Marble Kitchen Countertops a Good Idea?

When it comes to kitchen countertops, nothing exudes elegance quite like marble. Its natural beauty and timeless appeal have made it a popular choice among homeowners. But is it a good idea to have marble countertops in your kitchen? Let's explore the advantages and disadvantages.... The post Are Marble Kitchen Countertops a Good Idea? appeared […]