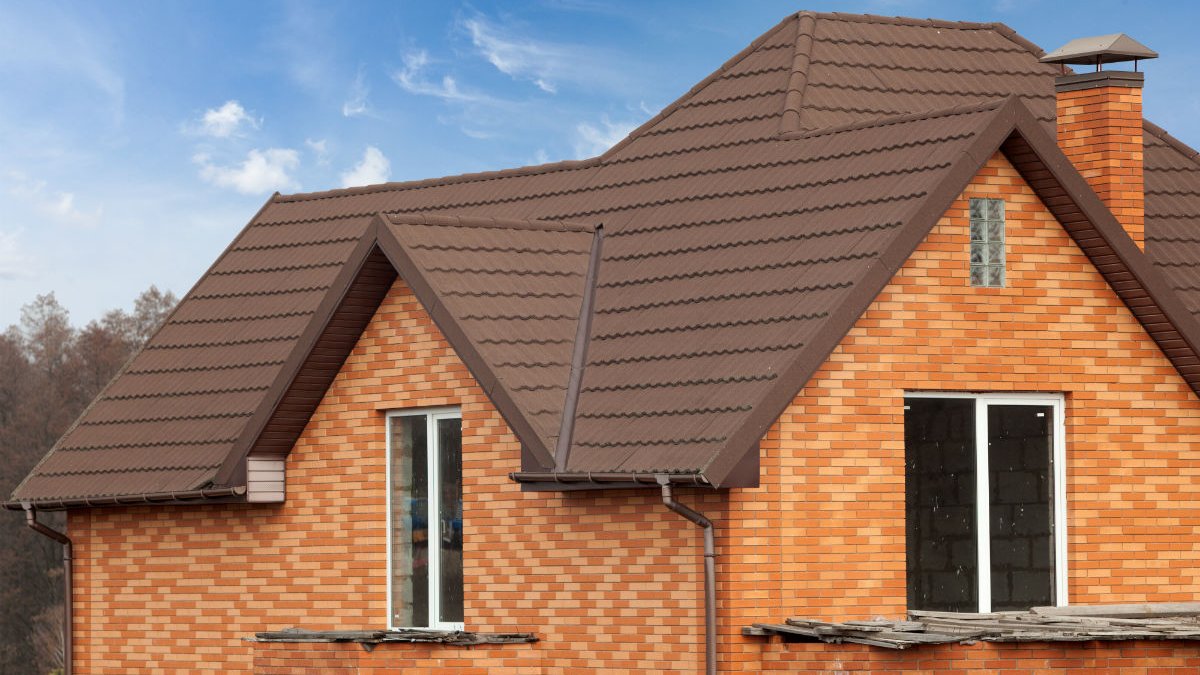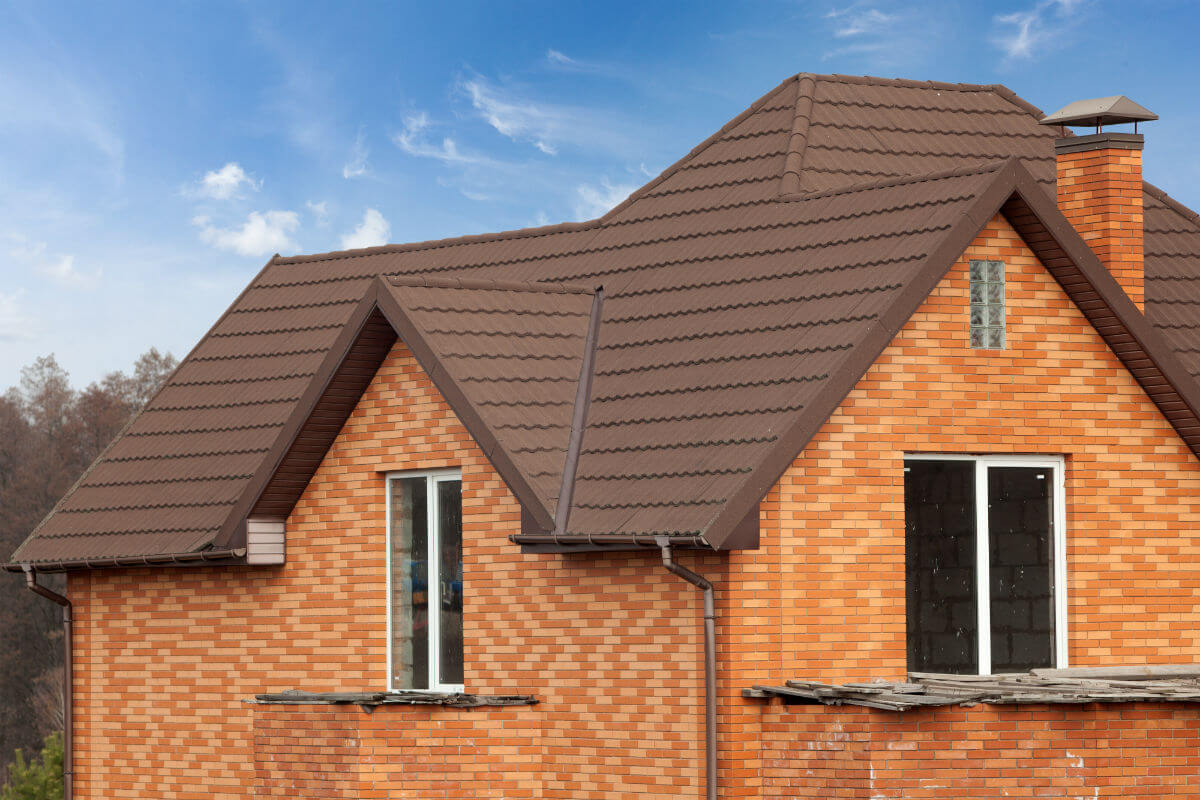 The Mountain West area of the United States is a region where the only toughest homes will survive. With blasting winds, scorching summers, and prodigious snowfall – not to mention wildfires in dry seasons – a house needs to be made of durable materials that can handle extreme shifts in temperature, strong gusts, and heavy precipitation.
As the roof is a home's first defense against the elements, it's essential that it be tailored to the house's climate; for example, clay tiles are really only appropriate for dry, warm climates, while wood shakes will do best in areas with less temperature fluctuations. With the severe conditions in the Intermountain West, two roofing choices stand above the rest: asphalt shingles and stone coated steel shingles. Today, we'll explore the latter option, which is little discussed outside of the exterior remodeling industry, and discuss why you should talk to an experienced contractor about whether stone coated steel roofing is right for you.
Durable stone coated steel roofs are made to withstand a variety of weather conditions
Stone coated steel roofing is made from a steel core that is covered with small chips of stone, usually ceramic or granite. Thanks to its construction, it can easily mimic asphalt shingles or even clay tiles, depending on the stone bonded to the steel and the shape of the shingle, which makes it a highly versatile and attractive roofing option.
With the combined strength of steel and stone, this material has a variety of properties that make it perfect for the Intermountain West. Firstly, it's non-combustible, which makes it impervious to increasingly-frequent wildfires, which can mean the difference between having a place to come home to and being forced to start over from scratch.
If you're buying or building a house in the mountains, stone coated steel has a relatively smooth surface, which means that the snow will slide off. Even if it doesn't, the metal is highly resistant to deformation, so you don't have to worry about your shingles warping. It's also very impact-resistant and can handle a direct hit from large hailstones with no problem.
The last benefit is wind resistance, which is a huge plus when it comes to the Intermountain West. Gusts screeching down from the mountains can be brutal on roofing, but stone coated steel shingles will hold fasten in gale-force winds. Combined with its impact resistance and low friction, this makes stone coated steel an excellent option for blizzard-prone regions.
All this combines to make a very durable roofing option that can last an amazing 70 years if properly cared for. It's likely that you won't need to replace your roof even once during your lifetime, which means that it is incredibly economical despite the larger upfront cost.
This specialty material should always be installed by an experienced roofing company
While you should never try to replace your roof on your own, this is especially pertinent when it comes to stone coated steel roofing. Not every contractor has this option, and it requires specialized training to install properly; it uses different techniques and materials than asphalt or wood shingles.
Be sure to contact multiple stone coated steel roofing contractors in your area to get an idea of the overall cost for your specific project. It's tempting to go with the cheapest option, but this can be a serious mistake: you get what you pay for, and you might find yourself with a subpar roof that won't last even a decade. Every roofing company should be licensed and insured, and they should provide a warranty or guarantee on their work. A great roofing company has top-notch communication, and they will take your concerns and needs seriously all throughout the process.
When you've found the company that you want to work with, they will walk you through the different stone coated steel options that they provide, including different coatings and shingle styles that might suit your needs. Remember that a quality roofing contractor will never ask you to pay everything upfront, though they usually require a down payment to be provided when work begins. The timeline will differ depending on the complexity of the installation and the season, but you can expect it to take a few weeks at most.
If you're in the market for a new roof in the Intermountain West, stone coated steel should be at the top of your shortlist
Tough weather requires tough roofing, and there's nothing quite as rugged as stone coated steel. With a highly durable core and a waterproof stone coating, this roofing option can stand up to the high winds, heavy snowfall, hot summers, and wildfires that are prevalent throughout the region for up to 70 years with good maintenance. As this is a specialty material, you need to work with a roofing company highly familiar with the application of stone coated steel roofs in order to get the most out of this durable material. Once you've found the right contractor, get ready to enjoy an exterior that is as hardworking as it is beautiful.
Andres Walsh
My name is Andres Walsh and as far as I can recall, I have had only one passion in my life – a love of fixing things! Growing up, my friends and even my family members called me "wrench." The nickname has somehow stuck even through to my adult life.
Related posts
Homeowners Guide to Black Mold Removal in Toronto

Learning that you may need black mold removal can be outright scary for many homeowners. Black mold is also known as toxic mold, which has been portrayed in the media as a threat to people, animals, and children. The truth about black mold is a... The post Homeowners Guide to Black Mold Removal in Toronto […]