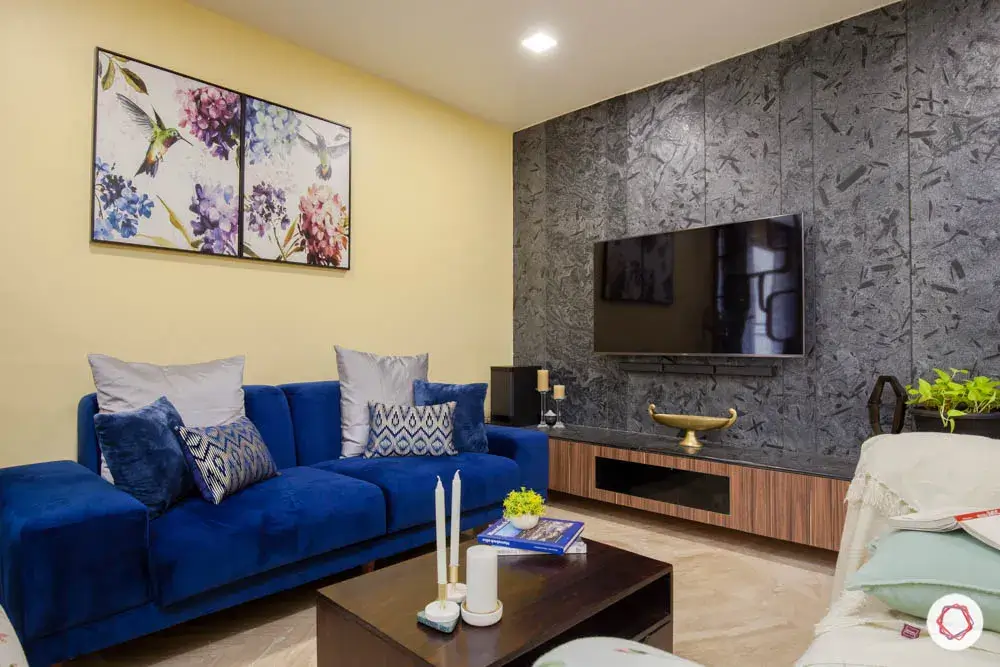 The pandemic has made us all spend more time at home. Many of us have transitioned to studying and working from home, and even with easing restrictions, we continue to do this. As such, it feels like we all need a bit more colour in our lives. With all the things that have happened, brightening up your space sounds like the perfect idea.
What's great about adding colour to your home is that you don't need to invest too much time or money in it. Here are 10 fun ideas on how you can make your interiors more colourful.
Use Wallpapers
Using wallpapers is a quick yet impactful way to bring life to your walls. You don't need to go through the lengthy and tedious painting process, but the effect after putting on wallpaper is huge.
Colourful Pillows
If you're looking for more colour in your home, why not throw in some colourful pillows? You can do whatever you want with pillows, and the best part is you don't need to buy new ones. Instead, you can simply make new cushion covers.
Be playful and use a unique pattern. You can even use your design and print it out. Many companies, like London's Fashion Formula, who do fabric printing that you can use for your pillows.
Playful Upholstery
Dress up your armchairs and sofa by looking for playful upholstery. Look for some new colours that can freshen up your chairs and give them a new look without doing too much.
Install a Small Photo Gallery
Show off your artistic side by adding a small photo gallery to your home. Look for an area with some free wall space, then think of something you want to display. It could be photos of your family, pets, scenery, or anything you're passionate about!
Add Rugs
Here's a simple yet impactful way to add life to your interiors. Add a colourful rug to your living room and bedroom–there are so many different sizes and shapes to choose from, so you won't run out of options!
Repaint Furniture
If your furniture's starting to look old and worn, what better time to give them a new look than now? Instead of replacing them with new pieces, you can instead repaint them, which is cheaper and better for the environment.
Paint Walls
The colour of your walls can make a huge difference on your mood and the ambience of your place. Thus, if you feel like your walls look dull, don't hesitate to paint them a new color.
Add a Green Wall
Make a green wall by adding shelves to a spare wall, and filling them with potted plants and frames. It will add tons of personality to your home, attracting your guests whenever they visit.
Get Lamp Shades with Prints
Find lampshades with fun and colourful prints to add to your bedside table. It is a subtle way to make your room more playful. It's also multifunctional, when the lamp is off, it serves as an additional display and decoration. When the lamp is on, it serves as a light source!
Install Colorful Shower Curtains
The bathroom is one of those places that you frequent many times a day, so it's the perfect place to inject color. Install some safe colorful shower curtains like the safety by piratebay–these will be a great mood lifter whenever you enter the bathroom.
The Energy-Efficiency Advantages of Vinyl Window Replacement

Windows are more than just portals to the outside world; they play a significant role in determining the comfort and energy efficiency of your home. If you're looking to improve your home's energy efficiency, consider the advantages of vinyl window replacement. In this article, we'll... The post The Energy-Efficiency Advantages of Vinyl Window Replacement appeared […]