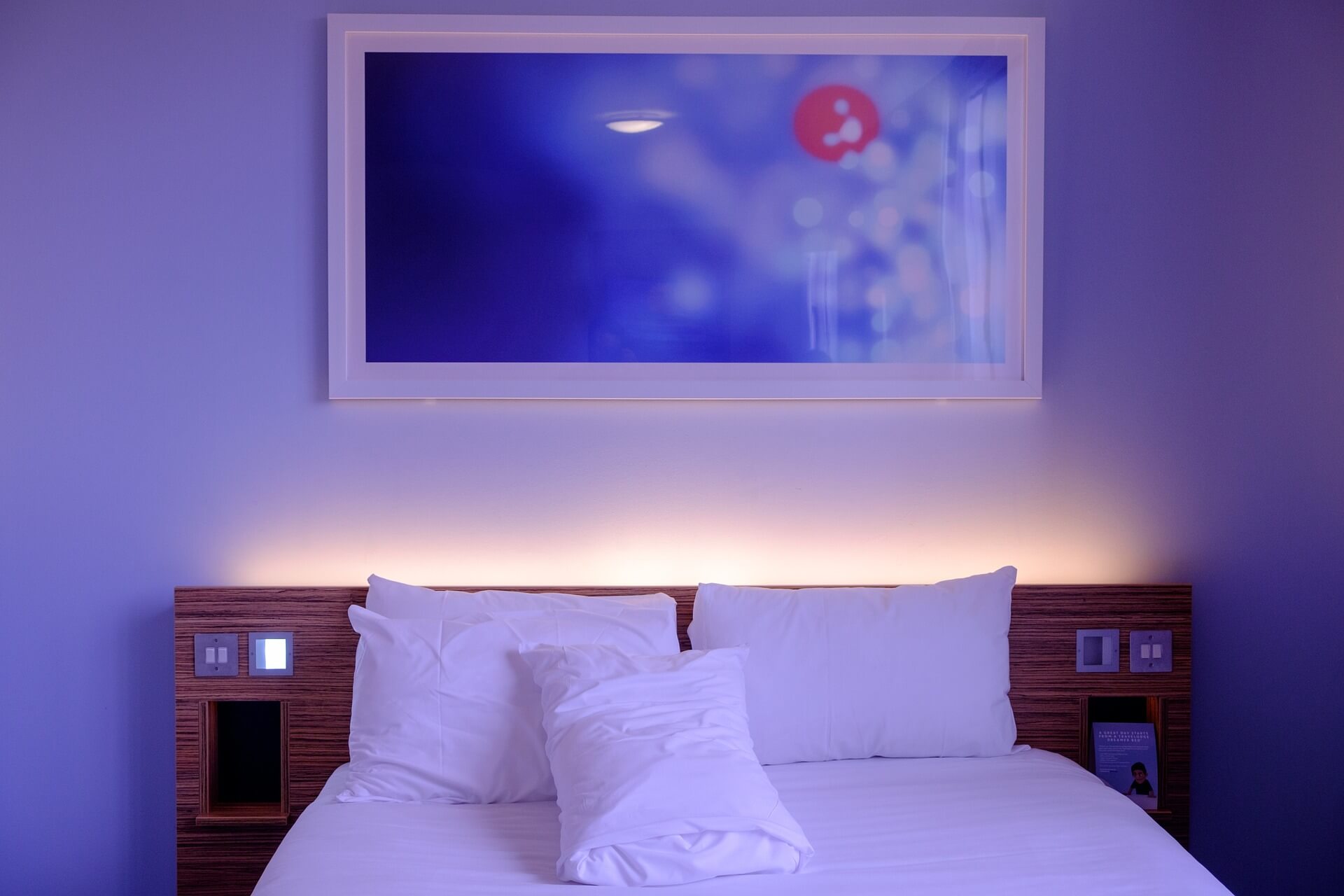 The pandemic has left us all spend most of our time in our rooms watching shows online, locked for months on end, which is why it's totally understandable that the house now feels dull. We rarely spent time before in our rooms, just barely enough to get the much-needed sleep. The way our rooms are decorated and set plays a significant role in displaying our personality and affects our daily activities and moods as well. So, what defines your personality better than a customized room? Not only that, customization adds to the comfort as well.
All that being said, it totally makes sense if you want to pay attention to your room and give it a makeover to make some changes in your life. Are you thinking that this will be one of those blogs stating very good decoration ideas, but achieving them would be costly and unaffordable for you? Well, luckily, it isn't, because we believe that getting a new look and customizing your room doesn't have to be expensive or complicated. To help you out, we have curated the easiest and affordable ways to upgrade your little haven. These are easily manageable tips, for example, adjusting the look with a new piece of furniture. Plus, you won't even have to put in extra effort for these. Suppose you decide to go with the furniture idea and are looking for a good place to buy some, just search it up online. For example, if you live in Knoxville, Tennessee, just Google Knoxville TN furniture stores and buy some picture-perfect pieces.
However, there's more to a room makeover than just furniture. Here are some fresh ideas to customize your room.
1. Display Your Favorite Pictures Or Posters
Personalize your room by adding pictures of your favorites, whether it's of you, friends, family, or even your pets. Put up frames not just on your walls but anywhere they look good. Get creative. Make collages with multiple favorites and put them above your bed. Further, you can also pump up the look by putting up posters of your favorite band, actors, or someone who you wouldn't mind seeing during all the time that you spend in your room. What says 'customized' better than that?
2. Change The Theme Of Your Bedroom
An essential bit of redoing your bedroom is to select a theme according to which you can decorate. This may be a color theme that matches your furniture or a theme that reflects your interests, such as jungle decor, nautical theme, or even a fresh nature theme. It helpfully narrows down your choices as to what will look good and thus makes it easier for you to choose what you want to add to your room.
3. Add A Pop Of Color With Removable Wallpaper
Painting and doing walls is usually an expensive and time-consuming task, but you can achieve the same or an even better look with removable wallpaper. You can do it to highlight just one wall or all of them; the choices are endless, with various patterns and colors available. Plus, it's the easiest giveaway to knowing your favorite color, which is a major part of customization.
4. Get A Plant
If you want that fresh feeling, what is a better option than adding a bit of greenery around? It will be a great aesthetic addition to your room. Plus, plants are known to boost productivity and creativity. The best part? Since you have to take care of your plants, it teaches you to be a more responsible person!
5. Add Some Rugs Around Your Room
Adding a rug in your room can give it a much-needed structure. A fluffy rug by your bed can be what you need in the morning when you wake up, or a textural rug can add the required warmth. Shaggy, Aztec, a faux polar bear, or sheepskin, the choices you can choose from are vast. Believe it or not, the kind of rugs you choose speaks volumes about your preferences.
6. Invest In Some Artwork
We have all experienced that sudden burst of creativity when we pull out our paints and brushes and get creative. It doesn't have to be temporary, though. How about your frame that moment of motivation and hang it up on the wall? This works specially best for those who are into painting. Paintings are already known to reflect ideas, thoughts, and personality, so those are just what you need to customize your room.
7. Decorative Mirrors
Having decorative mirrors in your room doesn't only mean catching glimpses of yourself and taking mirror selfies; it also means there's a lot of light being reflected in your room. This option works best for small rooms because the reflective light means that your room will look much bigger and more spacious than it actually is. Moreover, mirrors come in all shapes and sizes, so you will find one that is right according to what you like.
8. Add Scents To Your Room
When it comes to making something a little bit more personalized or customizing it, one can simply not forget scents. Scents are a clear display of our likes, and everybody knows that. So, to make your room feel more personal, add the right scent to it. You can achieve that either through air fresheners, scented candles, or even plants if that is what you are into. Apart from making our room feel more customized and adding a fresh touch to it, another role that scents play in our everyday life is that they affect our mood, which results in affecting our productivity as well which you can increase by installing thermostats as well.
There you go, a complete roundup on the easiest and the most affordable ways to spice up and customize your rooms, no matter what size they may be. That's not all; we will give you an additional tip too. No matter which of these tips you choose, make sure it represents your personality just right so that it can truly be your sanctuary where you can unwind and feel at home!
Are Marble Kitchen Countertops a Good Idea?

When it comes to kitchen countertops, nothing exudes elegance quite like marble. Its natural beauty and timeless appeal have made it a popular choice among homeowners. But is it a good idea to have marble countertops in your kitchen? Let's explore the advantages and disadvantages.... The post Are Marble Kitchen Countertops a Good Idea? appeared […]