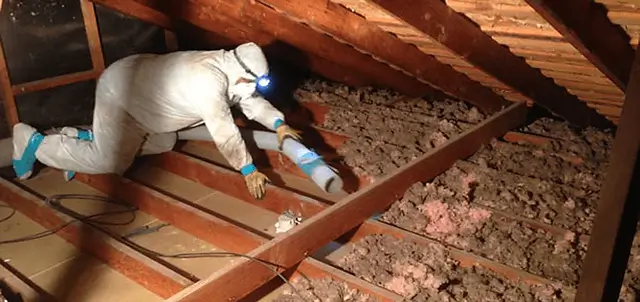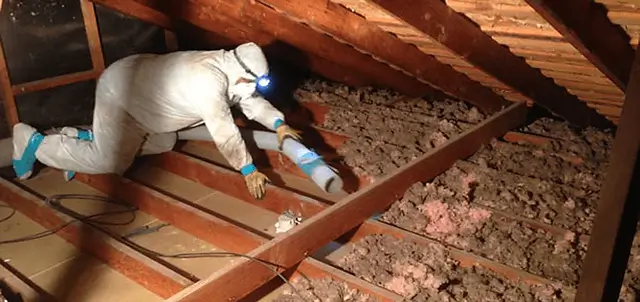 The attic is one of the most neglected areas of the home. However, it's just as important to clean and maintain your attic as it is with any other room.
Whether you use your attic as a storage area or you've converted it into an additional bedroom or home office, you should practice regular maintenance to keep it in good condition. A neglected attic is prone to moisture, mold growth, and pest infestations.
Let's take a look at the risks of a dirty attic and the reasons why you should hire professionals, like the team here at Attic Pros, to clean your attic space.
What Are the Risks Associated With Having a Dirty Attic?
A dirty attic carries a number of risks, including the following:
Breeding ground for allergens, mold, bacteria, and fungi, which can increase allergies and exacerbate respiratory problems.
Fire hazards due to the accumulation of debris, dust, and other flammable materials.
Pest infestations because a dirty attic attracts rodents, bugs, and birds.
Structural damage due to the extra weight of clutter and debris on the ceiling, walls, and flooring of your attic.
Reduced energy efficiency as dirt, debris, and black mold can accumulate in the vents around your attic space, reducing air circulation around your home and increasing your energy bills.
Why Should You Hire a Team of Professionals to Clean Your Attic?
There are many benefits to hiring a professional attic cleaning company than tackling this area of your home by yourself. Even if you only hire a professional team once every year or two, it's worth the investment.
An expert cleaning team can give your attic a thoroughly tidy and clean. You can rest assured knowing that every inch of your attic will be covered, and the team will leave your attic looking spotless and smelling great.
Attic cleaning companies have access to top-quality cleaning tools and substances that are not available to the general public. As a result, they can power through stubborn stains or build-up debris, and they can get rid of every spore of mold from your attic area.
Professional attic cleaners are well-versed in the potential signs of pest infestations. They'll scan your attic to ensure there are no bird droppings, claw marks, or eggs lying around, all of which are indicators that you have some unwanted residents in your home.
With a thoroughly cleaned attic space, you'll be able to organize your belongings more easily. No more struggling your way through a cluttered mess to find what you need!
You'll also have peace of mind knowing that your attic is structurally safe and your vents aren't going to get blocked with dust, dirt, or mold. You can enjoy fresh air circulation around your home and a reduced risk of associated health issues from breathing in polluted air.
Andres Walsh
My name is Andres Walsh and as far as I can recall, I have had only one passion in my life – a love of fixing things! Growing up, my friends and even my family members called me "wrench." The nickname has somehow stuck even through to my adult life.
Related posts
Homeowners Guide to Black Mold Removal in Toronto

Learning that you may need black mold removal can be outright scary for many homeowners. Black mold is also known as toxic mold, which has been portrayed in the media as a threat to people, animals, and children. The truth about black mold is a... The post Homeowners Guide to Black Mold Removal in Toronto […]