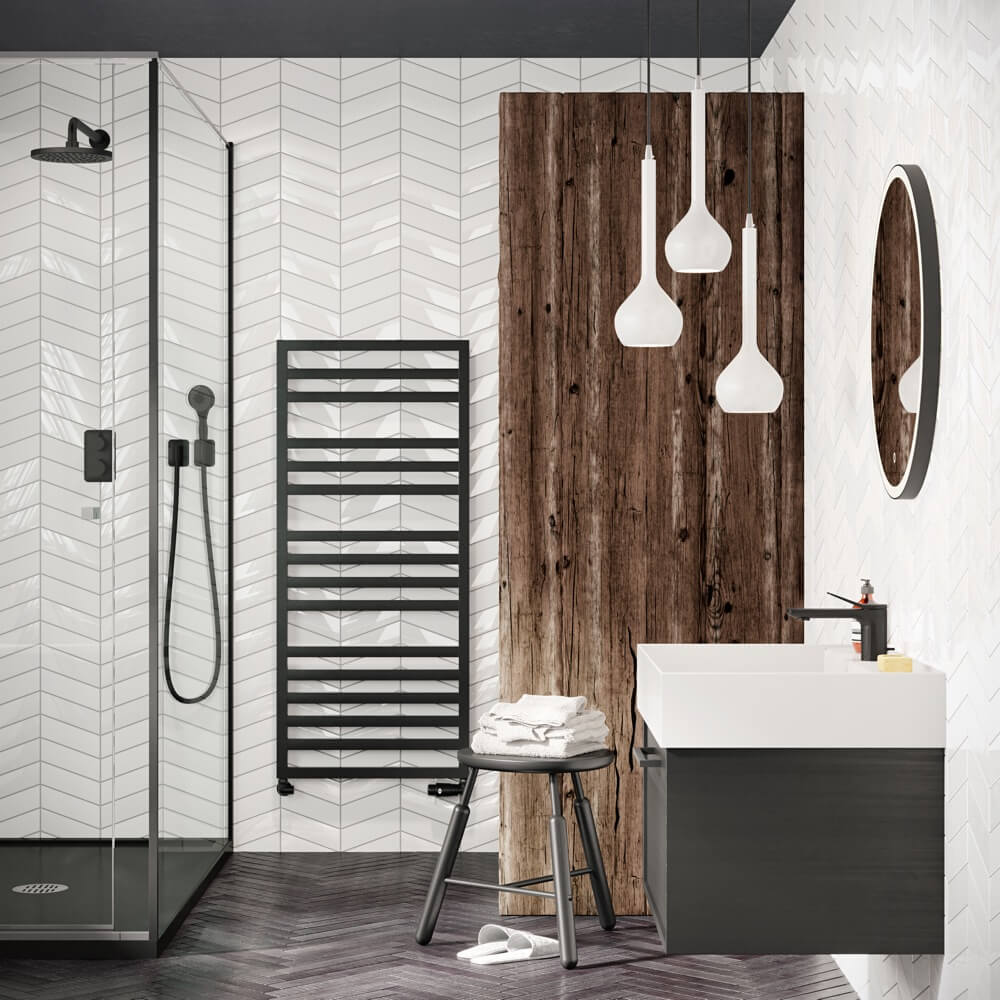 Our bathrooms are usually less than half the size of our bedrooms. Occupying less space does not mean that they are any less important.
We are all grateful for having the opportunity to take a refreshing shower at the start of our day or a relaxing bath at the end of it. Making that area comfortable is all the more crucial for a nice invigorating experience.
None of us like the idea of taking a nice hot shower and coming out in the freezing room. When our body is warmed up by the hot water and we step out, it feels a lot colder than it would have before.
Bathroom radiators have got you covered here. Install one in your restroom and it will give you the luxurious experience of warmth and relaxation that you need. They have several benefits including some mentioned below:
Delivers the comfort you need
Toilets are most often one of the coldest rooms in any house. The cold marble tiles of the floor or the bathtub can leave you dreading to step inside unless you have set your thermostats accordingly.
People most often do not have any windows there for privacy concerns. This is understandable, but this also entails that this part of the house does not have any sunlight coming in. In addition to the humidity, lack of sunlight is another reason why bathrooms can be incredibly chilly.
Having column radiators inside your bathroom can save you from a lot of uncomfortable experiences.. The right kind of radiator will heat it just the suitable amount. It would not burn you. It will instead provide the perfect amount of heat to keep you warm enough. This will ensure that you have a relaxing and wonderful experience while taking a shower.
Can be used as a heating towel rail
These sorts of radiators can also prove to be very convenient for hanging towels. In addition to providing you with a suitable space to hang your towels, they also heat them. This gives you a nice warm towel to dry yourself with after a shower.
Some people like to use a towel multiple times before having to wash it. But a used towel is usually moist and does not dry appropriately enough before your next shower.
A towel radiator is immensely beneficial in this case. You can just hang the towel on it after taking a bath. The heat from the radiator would remove the moisture from your towel. Thereby, providing you with a nice dry towel to use for your next bath.
A towel radiator does not only save you space but also the expenses of frequent laundry. You no longer have to incorporate a separate hanging rail for your towel or have to wash it after every shower. It provides the perfect space for hanging your towels while keeping them dry and hot.
Offers several options to use as power sources
Today you have more than one option to choose the power source of your radiator from. You can connect it to the central heating system of the house that is connected to a boiler. However, it might be an issue when your bathroom is the only place you want to heat up, instead of the entire house.
For instance, during summers we do not want to heat our rooms but we enjoy a nice hot bath. In this case, you might have to manually close all the valves of the rest of the radiators in the house. This could be a bit troublesome at times.
There is another option. You can power your room through a separate electrical socket. You will just have to plug in the radiator whenever you desire, and the heating material inside will provide heat.
The third option is to operate your radiator through the "dual fuel" method. In this technique, your radiator is connected to both the central heating system and the electric circuit. This allows you to alternate between the two powering sources whenever you need to.
Protects against germs
Moist and cold places can be a breeding ground for germs. We specifically need our washrooms to be clean and free of parasites because that is the area that we use for cleaning ourselves.
Molds growing inside bathrooms can lead to a lot of diseases especially those affecting the respiratory and digestive tract. Because of these germs, even the air inside the washroom can become toxic for us. Therefore, our washrooms must be kept clean.
A radiator installed inside a bathroom could be hugely beneficial. It dries the room by producing heat and reduces humidity. This ensures that the room is well protected against germs. Dry hot places do not allow fungi or other microorganisms to grow which would thrive in an otherwise humid and cold environment.
Adds more style to your bathroom
Last but not the least, beyond their practicality, radiators also make your bathrooms look all the more stylish. They add a sense of elegance and style to it. Since there is a lot of range of radiators available, you can choose a style that goes along the interior of your room.
Benefits of a Moving Company

Moving can be an exciting yet daunting task, and if you've ever relocated to a new home or office, you know that it involves more than just packing your belongings into boxes. It's a process that requires careful planning, organization, and physical effort. This is... The post Benefits of a Moving Company appeared first on […]