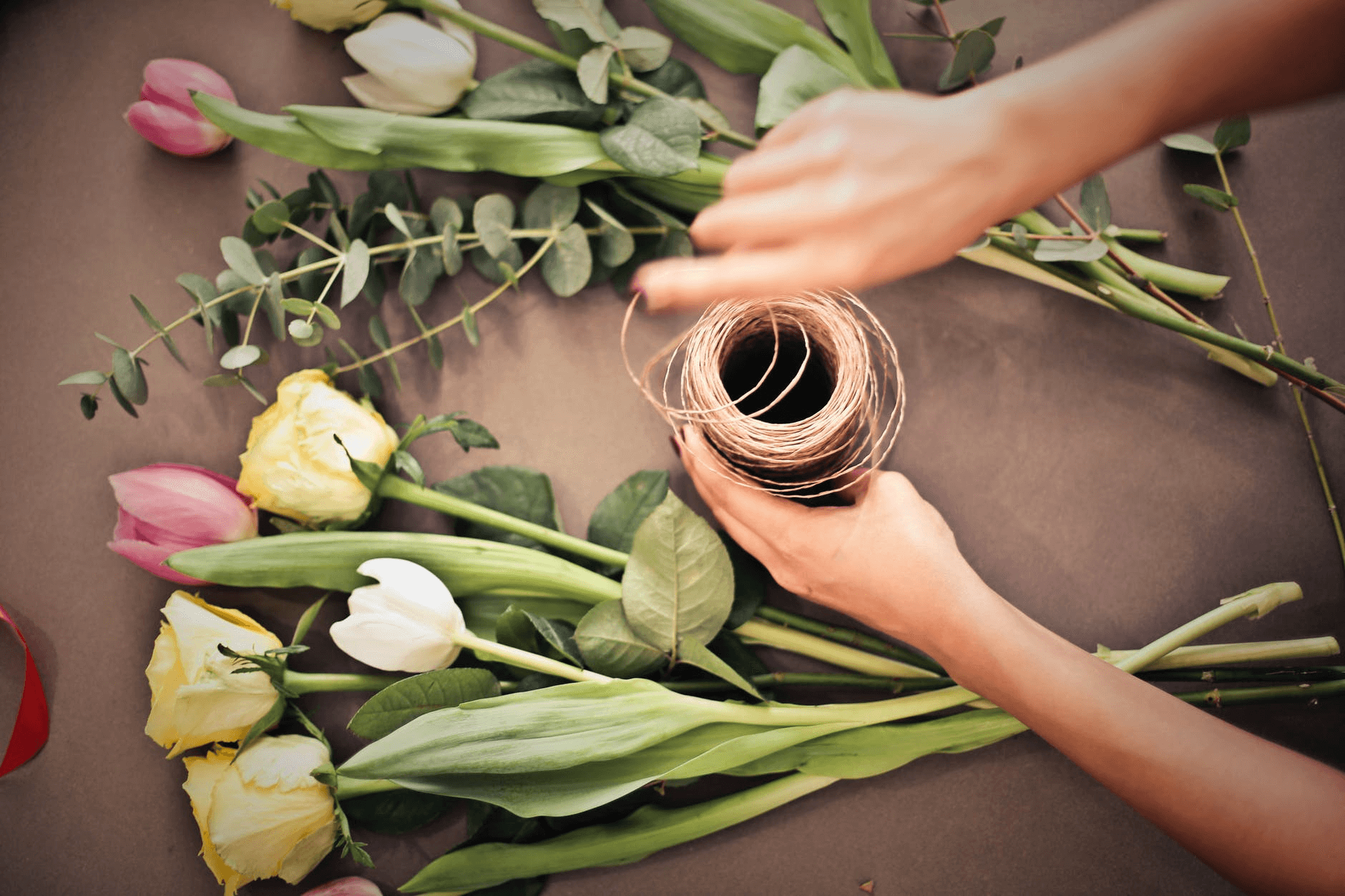 Flower arranging is an art form that isn't commonly practiced outside of florists' shops. However, this hobby can be a relaxing, artistic way to showcase your creativity and make stunning— if temporary— home decor. Arranging your own flowers is often more affordable and bespoke than purchasing arrangements as well.
If you're new to the world of arranging flowers, start with the basics. Here are some helpful tips on how to arrange flowers for your home.
Determine Your Atmosphere and Mood
First, start by determining the atmosphere and mood you're trying to capture in your arrangement. This may vary from room to room or season to season. It could change based on your decor scheme or your mood. However, determining what feelings you hope to convey with your arrangement— cheer, luxury, simplicity— will help you determine your style and floral options.
Once you decide how you want people to feel when they see your arrangement, you can move onto picking your flowers. Eventually, you might start with the flowers and see how they make you feel as you start creating your arrangement.
Choose Your Blooms
Next, choose the blooms that will bring your vision to life. Consider looking for local vendors or choosing a next-day delivery service that caters to your floral preferences. Whether you're picking up hydrangeas from a farmers' market or sourcing an easy orchid delivery, this practice guarantees that you'll have fresh, long-lasting flowers to work with. The florists at MyGlobalFlowers recommend starting with easy-care flowers such as chrysanthemums, alstroemeria, and lisianthuses.
David Austin roses are particularly special, especially if they are coming from your own garden. Your own garden deserves the best of roses and so anything less than that is not worth the effort that will be required in the future.
Consider choosing an assortment of complimentary blooms and greenery that work well together. Start with a flower that you know and love, then build around it. It can be helpful to start with a simple bouquet that a florist put together, then reconstruct it based on your creative genius. When you receive your flowers, keep them in the fridge or a basement, the temperature of which is controlled by thermostats until you're ready to arrange them.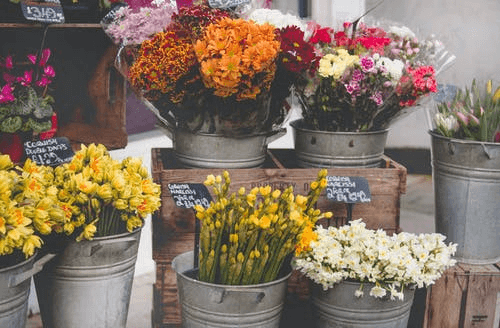 Select a Vessel
Before you start arranging your flowers, choose a vessel for displaying them. It's important to select a vessel before you start arranging your flowers, as how you trim your stems and remove foliage will be contingent on the height.
When choosing a vessel, think beyond a vase. You can arrange flowers in a teapot, a box, or a watering can. You can also use a bamboo hoop or wreath base for a wall arrangement.
Trim and Prune Your Stems
After you've found a vessel, evaluate the height and trim your stems accordingly. Cut your stems on an angle to increase the surface area for water and nutrient absorption— this will keep your flowers fresher for longer. Prune away any excess leaves or foliage, as this will die off and fall into the water below. If left unkempt, the dead foliage will promote bacteria growth that kills your flowers faster.
Create Balance
When arranging your flowers, try to create a sense of balance. Understand that balance and symmetry aren't necessarily the same. You can have longer pieces on one side and shorter pieces on the other, as long as you create a flow. You can have one large bloom to the left, and balance it out with smaller blooms and greenery on the right.
Your flower arrangement might look asymmetrical, but it should always feel balanced and intentional just like you watched in the romcoms on solamovie.
Use Fasteners and Foam
Consider using fasteners and foam to help secure your arrangement and prevent it from falling out of place. If you want to add bulk to the base of your arrangement but don't want to fix it in place, you can also wrap floral tape around the stems or use sand, stones, etc.
Arrange your flowers and figure out your plan before you start adding them to the vessel with fasteners and foam. This process will help you visualize the final look and prevent any unplanned messes along the way.
Get Creative
Once you start getting comfortable with the basics of flower arrangements, get creative. Learn the rules so that you can break the rules; that's what art is all about. Put a few blooms upside down under the water or add fresh fruit to your bouquet— you're only limited by your own creativity.
Care and Maintenance
Once you have your flowers arranged the way you want them, practice these simple care and maintenance tips:
Change the water every few days.
Add sugar to the water to "feed" your flowers.
Remove leaves and petals as they fall.
Consider spraying your petals with hairspray to keep them looking fresh.
With these simple tips, you can hone your craft and create incredible, custom floral arrangements that last.
The Energy-Efficiency Advantages of Vinyl Window Replacement

Windows are more than just portals to the outside world; they play a significant role in determining the comfort and energy efficiency of your home. If you're looking to improve your home's energy efficiency, consider the advantages of vinyl window replacement. In this article, we'll... The post The Energy-Efficiency Advantages of Vinyl Window Replacement appeared […]