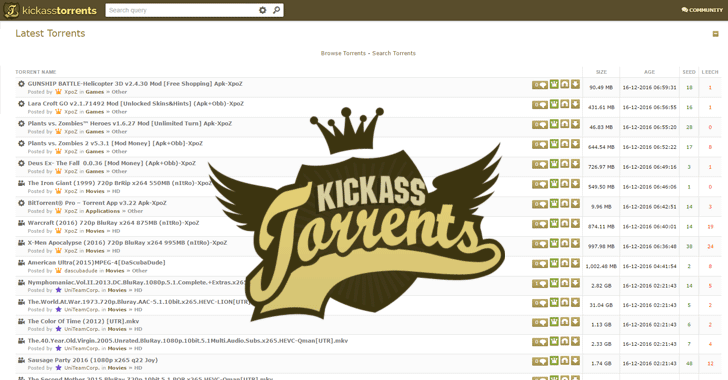 The world of Media and Entertainment is beloved by a large population of our world. Be it music, movies, or any other form of art, all of us cherish what entertainment brings us. It is one of the most growing industries globally because every year, the number of movies, television series, and music released increases by a large margin.
Movies with big-name actors or are part of large franchises often have high-priced tickets or are already completely booked up. Music records sales to reach exorbitant prices making the much-awaited media inaccessible to a huge number of fans.
For the reasons of media being highly expensive or simply unattainable, many viewers try to find other ways to indulge in entertainment. One way is downloading or streaming media through pirated sites that offer movies or music for free in a pirated version. It often is good quality and has the entirety of the art available, so people find it convenient and affordable.
These sites offer old material as well as movies and music that have just been released. They are also not limited to media and entertainment; they are used to pirate many files and links while also giving peer-to-peer file sharing. One such site is Kickass Torrent. It became the biggest and the most used pirate site on the internet.
Its popularity also put the federal authorities on the look for the mastermind behind illegal piracy. It had a straightforward and easy method of downloading movies. A list of links is presented to the user from which they can choose the one best suited to them, as shown below.
The website was launched in 2008, and through the years, it changed its domain multiple times to keep the federal authorities at bay. These domains included ka. tt, kickass.to kickass.so, kat. cr and many others. In 2014 it was the most visited BitTorrent Directory after overtaking its rival, The Pirate Bay.
Unfortunately for the owner of Kickass Torrent, allegedly Artem Vaulin, in 2016, the website's domain was seized by the U.S government, and the staff shut down the site's proxy servers in the same year.
Many countries were involved in accusing the site of copyright infringement. United Kingdom's judge, Judge Richard Arnold, ruled that the site was itself designed to contribute to copyright infringement in 2013. Following this ruling, other countries started getting it delisted from search engines like Google and making Internet Service Providers blocking Kickass Torrent from users.
In 2016, Artem Vaulin was detained in Poland on Four Count U.S. criminal indictment. There was a lengthy legal procedure that resulted in Vaulin being imprisoned as the Polish Appeals Court refused bail for him.
Within the next few months, Kickass Torrent's staff and moderators launched another website with a similar appearance as the original website under the domain of katcr.co. It went offline in 2020 again but not before inciting other people to set up similar piracy websites.
A difference between the new sites and the original Kickass Torrent is that now the sites require the viewers to sign up. This is a simple and basic Kickass Torrents Sign Up where the users have to supply their email id and password to protect their information from being hacked by other people who can use IP addresses while the viewer is online on the site. There are multiple ways not to sign up and still use the facilities.
Apart from this addition users are offered all the similar facilities. Most of the staff and developers have returned or set up similar websites that provide for the content that used to be offered by the original website.
They have become harder to track and regulate as the domains keep changing periodically and have stronger protection from being tracked.
These websites are still popular and are being used by many people. It provides them an easy way to access the world of media for free while also preserving the media's quality.
Are Marble Kitchen Countertops a Good Idea?

When it comes to kitchen countertops, nothing exudes elegance quite like marble. Its natural beauty and timeless appeal have made it a popular choice among homeowners. But is it a good idea to have marble countertops in your kitchen? Let's explore the advantages and disadvantages.... The post Are Marble Kitchen Countertops a Good Idea? appeared […]