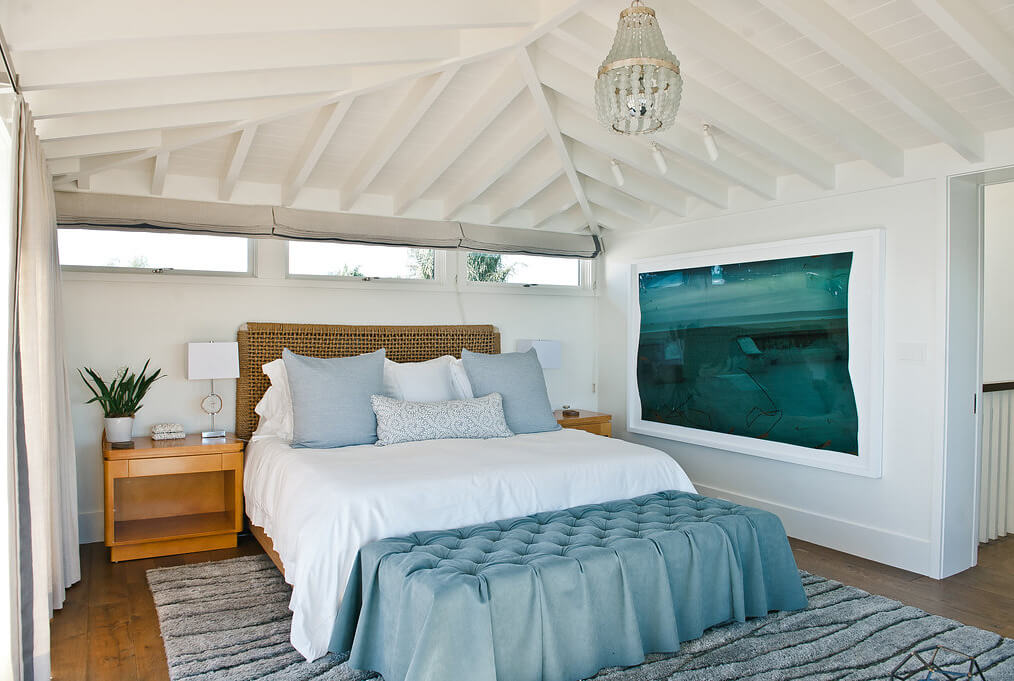 If you have ever stayed in a hotel you will know that feeling you get when you arrive. It's almost indescribable, the feeling of luxury combined with high-quality linen and the feeling you're the first person to ever stay in the room. In short, it's luxurious and it can be difficult to replicate this at home.
The good news is that it is possible, you simply need to follow these tips and transform your bedroom into a luxurious space.
Add Some Art
The great thing about art is that it's personal. You can add a piece that appeals to your tastes and it doesn't need to satisfy anyone else. Simply choose a painting, photograph, or even a sculpture and attach it to the wall. It's amazing how much difference this makes.
Add A Rug
The best hotels always have at least one rug. It needs to be soft enough to feel luxurious and it should be a neutral colour. This large jute rug from Miss Amara is an excellent example of a rug that will transform your bedroom.
A rug needs to sit next to the bed, allowing you to sink your feet into it when you get in and out of bed. You can also add one at the base of your bed simply because it looks good.
Change your Lighting
The most luxurious bedrooms have bright lights and neon signs that allow you to see everything that is going on in the room. But, crucially, they also have dimmer switches to help you set the right ambience.
In other words, you need to add a dimmer switch and a light. Choosing a chandelier style hanging light and matching wall fittings is a great way to go.
Go Mad With Throw Pillows
You don't want so many throw pillows that it's a chore putting them on and taking them off of the bed every day. More is definitely less. But, what you do want to do is overfill the three or four cushions that you have. These will shout luxury and change your bedroom from standard to luxury. Don't forget to choose a deep, rich colour for the throw pillows. It adds to the feeling of luxury and balances the more neutral walls and rug.
Keep It Simple
One of the biggest things a luxurious hotel room has going for it is the fact that it has minimal furniture. You don't want to remove all the personal touches in your bedroom but it won't do any harm to eliminate a few. Take your beauty products off the sides, and the half-drunk drinks, as well as charging cables and even your books.
Find a place for them so they are handy but not on display, you'll be amazed at the difference.
Replace hardware
You've spent time choosing the perfect bed and associated cupboards but that's not a good enough reason to keep the stock hardware. Changing the drawer and door handles can make a big difference to how luxurious the room feels.
The best part is you're free to choose your own style.
Once you're done pause and take a look at your room. You won't just be surprised at the difference, taking a moment will also help you to identify anything else that needs to be changed to make your bedroom feel luxurious.
The Energy-Efficiency Advantages of Vinyl Window Replacement

Windows are more than just portals to the outside world; they play a significant role in determining the comfort and energy efficiency of your home. If you're looking to improve your home's energy efficiency, consider the advantages of vinyl window replacement. In this article, we'll... The post The Energy-Efficiency Advantages of Vinyl Window Replacement appeared […]